Overview
The 2014 Japanese American Leadership Delegation traveled to Japan from March 7 – 15, 2014, and visited Fukuoka in the Kyushu region, an economically and culturally dynamic prefecture where many Japanese Americans (including two of the 2014 delegates) have their ancestral roots. They met with Governor Hiroshi Ogawa, and discussed how ties between Fukuoka and states and cities in the United States can contribute to opportunities for new business, government and community collaborations.  The delegates also participated in a seminar co-sponsored by the Japan Foundation Center for Global Partnership and the U.S.-Japan Council, and met with members of the Fukuoka Prefectural Assembly. They then traveled to Tokyo to meet with senior leaders in the business and government sectors including Prime Minister Shinzo Abe. Click here for the press release.
Seminar
In Fukuoka, the delegates participated in a seminar "Finding a Voice in Government: Japanese Americans Making a Difference in their Communities and in U.S.-Japan Relations," co-sponsored by the Japan Foundation Center for Global Partnership and the U.S.-Japan Council, with support from the U.S. Consulate in Fukuoka and the Japan-America Society of Fukuoka, which was attended by nearly 150 people. Carrie Okinaga, Keiko Orrall and Brad Miyake served as panelists, discussing Japanese American leadership while touching upon their career and family history. Click here for detailed information on the seminar (Japanese only).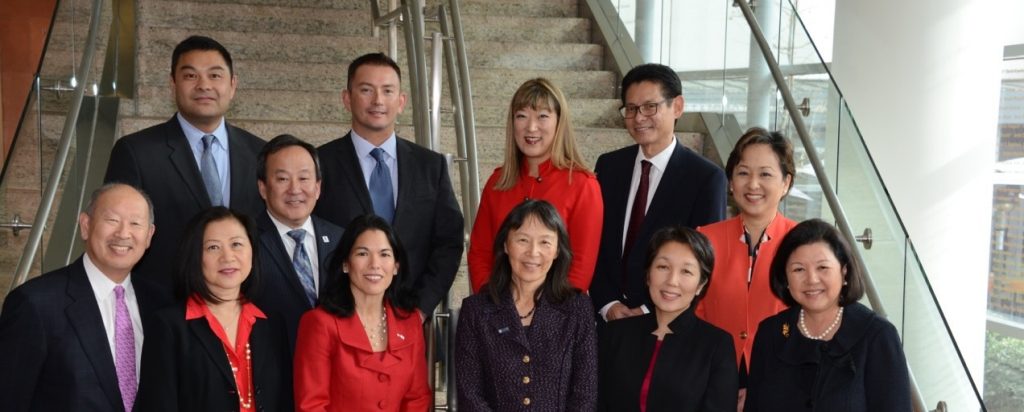 Report
The 2014 JALD Report is available here.
Photos
Photos from the 2014 Japanese American Leadership Delegation are available here.
Videos
A video clip of the delegation's exchange with Prime Minister Shinzo Abe on March 12 is available here, courtesy of the Government of Japan. (There is interpretation throughout the clip.) More videos are available on the USJC YouTube Channel.
2014 Delegates
The 2014 delegation is composed of senior leaders from the new technology, clean energy, entrepreneurial and local, state or regional government sectors, including appointed and elected officials. They are:
Elisa Dozono (Portland, OR)
Partner
Miller Nash
Ms. Elisa Dozono is a Partner at Miller Nash LLP, where she specializes in business litigation and government law. She is the Chair of the Oregon State Lottery Commission, member of the Metro Exposition Recreation Commission and a member of the Governor's Judicial Screening Committee. She has over 11 years' experience in communications management and government relations, including as corporate media manager for the Port of Portland, communications director for former Portland Mayor Vera Katz and media relations director for Oregon Governor John Kitzhaber's transition. In 1996, she led the Clinton/Gore campaign in Oklahoma. She has also worked as a news producer for Portland's KATU television. Before joining Miller Nash, she externed for Judge Ann Aiken of the U.S. District Court of Oregon. Ms. Dozono holds a B.S. in journalism from Boston University and a J.D. from Lewis & Clark Law School (formerly Northwestern School of Law).
Prefectures in Japan of ancestral origins: paternal side from Fukuoka and Okayama, maternal side from Tokushima and Chiba
---
Leona Hiraoka (Washington, DC)
Vice President, Communications
Points of Light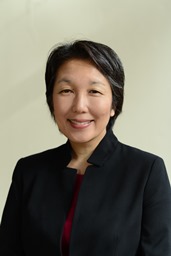 Ms. Leona Hiraoka is a senior communications executive, enterprise-level strategist and media entrepreneur, with an extensive background with NGOs and associations. She is the Vice President for Communications at Points of Light, the world's largest organization dedicated to volunteerism, founded in 1990 as a nonpartisan nonprofit to encourage and empower the spirit of service. Ms. Hiraoka's role is to direct the communications and public relations strategies, building greater engagement around volunteer service and corporate partnership. From 2002-12, she served on the executive staff of the National Education Association, heading the media division. Ms. Hiraoka is also currently CEO of Integrated Media, a communications and marketing firm based in Washington, DC. Ms. Hiraoka is Vice President of the Washington, DC chapter of the Japanese American Citizens League and a member of the Asian American Journalists Association. She holds a B.A. in Biology from Pomona College.
Prefectures in Japan of ancestral origins: paternal side from Hiroshima and Kumamoto, maternal side from Yamaguchi
---
Yoriko Kishimoto (Palo Alto, CA)
Director/Former Mayor
Midpeninsula Regional Open Space District/City of Palo Alto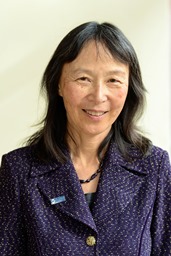 Ms. Yoriko Kishimoto is a political leader, international business consultant and author. She has worked with technology executives across the Pacific negotiating partnerships and technology transfers. Prior to joining the Midpeninsula Regional Open Space District as a Director, she was a member of the Palo Alto City Council where she promoted walkable communities, open government, high environmental standards and fiscal responsibility. She became Mayor in 2007 with a call to action to "build a green economy through innovation." In addition to her work in the City of Palo Alto, Ms. Kishimoto also served on the boards of Hidden Villa, the Bay Area Air Quality Management District and the Valley Transportation Authority. She holds a B.A. in East Asian Studies from Wesleyan University and an MBA from Stanford University.
Prefectures in Japan of ancestral origins: paternal side from Osaka, maternal side from Shiga
---
Brad Miyake (Bellevue, WA)
Acting City Manager
City of Bellevue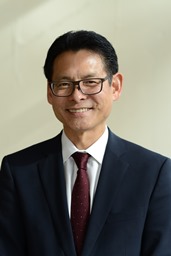 Mr. Brad Miyake has been Acting City Manager of the City of Bellevue since May 2013. He had previously served as Deputy City Manager from 2006-2013. Mr. Miyake has played key roles in developing the city's budget process, obtaining the Utilities Department's first professional accreditation and spearheading efforts to improve city management processes. He oversees a biennial budget of approximately $1.3 billion, over 1,200 positions, and all City operations including Police, Fire, Public Works, Economic Development, Finance, Human Resources, Information Technology, Transportation and Utilities. Mr. Miyake holds a B.A. in Business Administration from the University of Washington.
Prefecture in Japan of ancestral origins: Hiroshima
---
Carrie Okinaga (Honolulu, HI)
Senior Vice President, General Counsel, Corporate Secretary
First Hawaiian Bank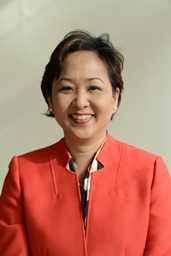 Ms. Carrie Okinaga is General Counsel and Corporate Secretary for First Hawaiian Bank, the oldest and largest financial institution in Hawaii. She is a member of senior management and oversees legal matters as well as corporate secretary functions of the bank and its subsidiaries. As the Corporation Counsel of the City and County of Honolulu from 2005-2011, Ms. Okinaga served as the chief legal counsel and officer through three different mayoral administrations, overseeing a department of over 80 people and a budget in excess of $9 million. She is a member of the Board of Directors of the Honolulu Authority for Rapid Transportation (HART), Honolulu's semi-autonomous governmental entity responsible for the planning, operation, maintenance and expansion of the City and County of Honolulu's first elevated fixed guideway mass transit system. Ms. Okinaga earned a B.A. in Government/Public Policy from Pomona College and a J.D. from Stanford Law School, where she currently serves as a member of the Board of Visitors.
Prefectures in Japan of ancestral origins: paternal side from Fukuoka, maternal side from Kumamoto
---
Derek Okubo (Denver, CO)
Executive Director
Agency for Human Rights and Community Partnerships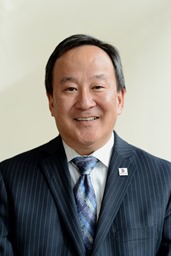 Mr. Derek Okubo is the Executive Director for the Agency for Human Rights & Community Partnerships for the City and County of Denver. An appointee of Mayor Michael Hancock, Mr. Okubo oversees eight offices and ten community commissions that serve as a bridge between the Mayor's Office, local government's departments/agencies and the community. In 1990, he was appointed to the staff of Colorado Governor Roy Romer as a community liaison to northeast Colorado. He worked with communities on developing collaborative partnerships on issues such as substance abuse prevention and intervention, youth violence and community health. Previously, he served as Senior Vice President for the National Civic League. A main focus was his work with neighborhoods, communities, counties and regions with strategic planning and community problem-solving on a variety of issues such as race and inclusion, economic development, sustainability, education, public safety, civic engagement, immigrant integration, health and wellness and government structure. Mr. Okubo is a Colorado native and was raised in Littleton, Colorado. He earned a degree in Psychology from the University of Northern Colorado with minors in Communications and Sociology.
Prefectures in Japan of ancestral origins: paternal side from Toyama, maternal side from Hiroshima
---
Keiko Matsudo Orrall (Boston, MA)
State Representative
House of Representatives, State of Massachusetts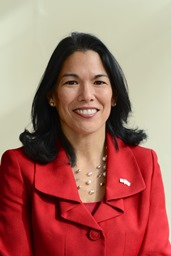 Representative Keiko Orrall currently represents the 12th Bristol District of Massachusetts. She was elected as a state legislator in October 2011. She is the Ranking Minority Member of the Joint Committees on Labor and Workforce Development as well as State Administration and Regulatory Oversight. She also serves on the Joint Committee on the Judiciary and the Joint Committee on Public Health. Representative Orrall is the first Japanese American to serve as a member of the Massachusetts Legislature. She has worked to encourage economic development with the cranberry industry and is focused on business expansion in Massachusetts. Prior to office, she taught public school, was involved in politics on a local level and led several successful grassroots campaigns. Representative Orrall earned a B.A. from Smith College.
Prefecture in Japan of ancestral origins: Okinawa
---
Toko Serita (Queens, NY)
Acting Supreme Court Justice
Queens County, New York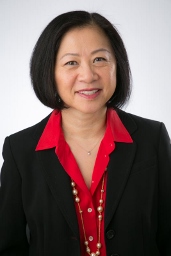 Judge Toko Serita was born in Sapporo, Japan and raised in New York City. She was recently appointed as an Acting Supreme Court Justice in Queens County, New York and has been on the bench since 2005. She is the first Japanese-American Judge in New York State. She is a leading judicial expert on human trafficking and currently presides over the Human Trafficking Intervention Court (HTIC), in Queens County, which deals with domestic and foreign victims of sex trafficking. She also presides over the drug treatment and mental health courts in Queens. Judge Serita is a member of numerous professional associations, including the Asian American Bar Association of New York, the National Association of Women Judges and New York State Judicial Committee on Women in the Courts. She holds a B.A. from Vassar College and a J.D. from CUNY Law School at Queens College.
Prefecture in Japan of ancestral origins: Hokkaido
---
Keith Walters (Santa Monica, CA)
Lieutenant Colonel/Army Research Fellow
U.S. Army/RAND Corporation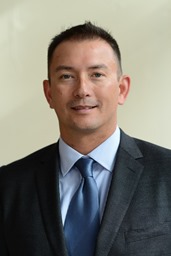 Lieutenant Colonel Keith Walters is currently serving as an Army Research Fellow at the RAND Corporation's Arroyo Center. LTC Walters was selected for this highly competitive program from among dozens of other applicants. As an Army Fellow, he contributes to RAND studies on U.S. strategy and policy in East Asia and on the development of future Army concepts and force structure. From 2010-2013, he served as Chief Operating Officer of a task force of 1,200 soldiers during combat operations in Kandahar, Afghanistan and during the unit's reconfiguration into a heavy reconnaissance organization. LTC Walters graduated with a B.A. in International Strategic History from the United States Military Academy at West Point and holds an M.A. in U.S. History from Stanford University.
Prefectures in Japan of ancestral origins: Miyagi, Tochigi
---
Gary Yamashiroya (Chicago, IL)
Detective Commander
City of Chicago, Department of Police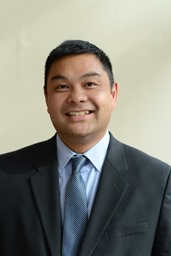 Detective Commander Gary Yamashiroya has spent the past 27 years with the Chicago Police Department. He has also served as Commander of the Chicago Police Academy; Coordinator – Local Law Enforcement Training Resources for the U.S. State Department Bureau of International Narcotics and Law Enforcement Affairs; and Professor of Criminal Justice at Truman College. He has worked closely with Japanese officials, assisting them in the field of Criminal Justice and Law. He has hosted meetings and panels to provide information and guidance to the Japanese government and their police agencies. Detective Commander Yamashiroya earned a B.S. from the University of Illinois College of Business and a J.D. at the DePaul University College of Law. He attended the Timothy J. O'Connor Training Academy in Chicago.
Prefectures in Japan of ancestral origins: paternal side from Yamaguchi, maternal side from Hiroshima
---
Background
The relationship between the U.S. and Japan is considered by many as the most important bilateral relationship in the world, and Japanese Americans are uniquely positioned to help shape it. The connections between Japanese and Japanese Americans are complex. While World War II played a major role in severing ties between Japanese Americans and Japan, today's opportunities for collaboration and mutual benefit are great and demand a renewed commitment to involving Japanese Americans in U.S.-Japan relations. JALD provides Japanese American leaders with the opportunity to become acquainted or re-engaged with Japan and participate in discussions related to the role that Japanese Americans can play in addressing key issues that face both countries, now and in the future.
Program Alumni
JALD Alumni have created a network to ensure that the commitment to strengthening U.S.-Japan relations is maintained. There have been JALD national reunions and several alumni groups have traveled back to Japan together to build on and sustain important relationships built on the program. Alumni of the program are invited and encouraged to join the U.S.-Japan Council's national networking of Japanese American leaders known as Council Members and participate in Council programming and events.