2015 Asian American Leadership Delegation
Funded by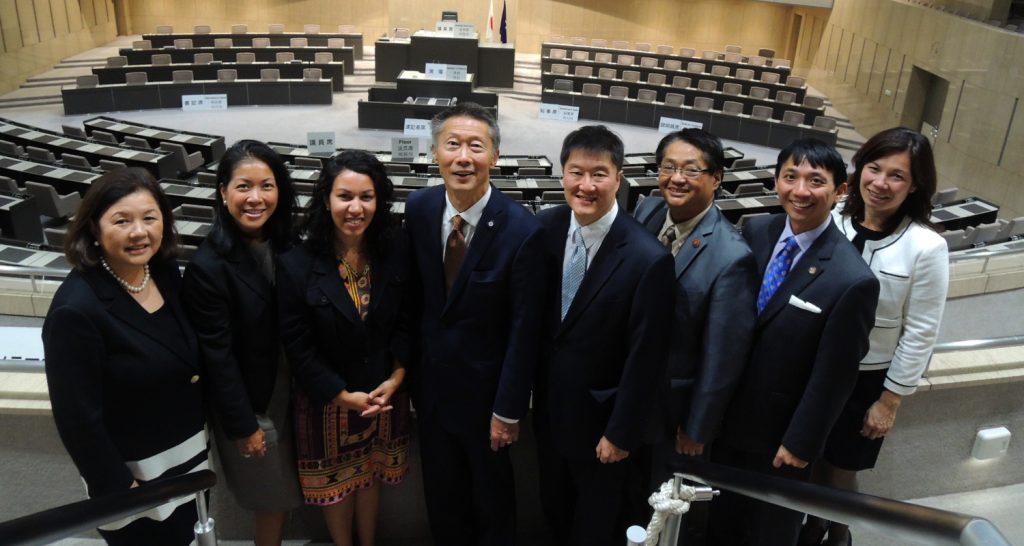 The U.S.-Japan Council believes it is important to continue to diversify the composition of American leaders that are knowledgeable and connected to the U.S.-Japan relationship. Today, there is a growing number of Asian American elected officials who are influential representatives of their state districts and also active in their respective communities.
USJC works with these leaders to broaden the understanding of the U.S.-Japan relationship in United States legislative bodies and to foster connections among diverse Asian American leaders and Japanese government, business and civil society leaders.
After taking part in the Asian American Leadership Delegation (AALD) program, participants will have opportunities to continue pursuing an active role in U.S.-Japan relations by connecting with USJC's extensive international, national and regional networks.
The Council will also continue its collaboration with the National Asian Pacific American Caucus of State Legislators and the National Conference of State Legislatures. There is a network already in place for the delegates to further their interests in U.S.-Japan relations, and USJC encourages them to remain connected.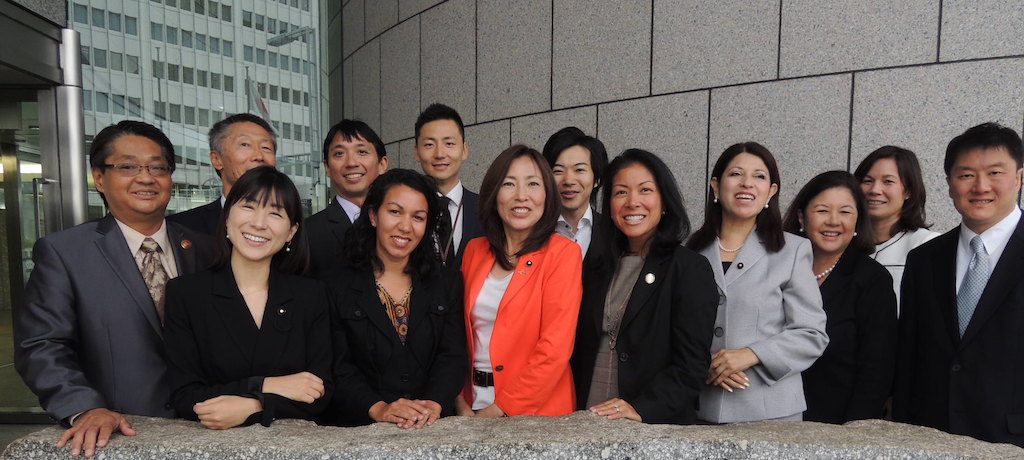 2015 Program
In 2015, six Asian American state legislators traveled to Kyoto and Tokyo for one week from September 25 to October 3. During this time, the legislators met with Japanese national and local political leaders, business executives and community organizers.
Delegates
The 2015 delegates are:
Hoon-Yung Hopgood, State Senator, Michigan State Legislature
Scott Kawasaki, State Representative, Alaska State Legislature
Mark Nakashima, State Representative, Hawaii State Legislature
Kesha Ram, State Representative, Vermont General Assembly
Kriselda Valderrama, State Delegate, Maryland General Assembly
Ervin Yen, State Senator, Oklahoma State Legislature
---
Senator Hoon-Yung Hopgood
State Senator, Michigan State Legislature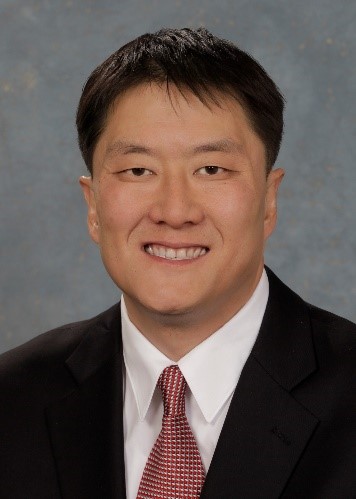 Senator Hoon-Yung Hopgood has been a resident of Taylor, Michigan since 1976 when he was adopted by Diane (Chris) and the late Rollie Hopgood – where he currently lives with his wife, Sunhwa, and their two children. He was elected to his second term in the Michigan Senate on November 4, 2014 after serving six years in the Michigan House of Representatives and four years in the Michigan Senate. Senator Hopgood represents the Downriver and Western Wayne communities of Westland, Brownstown, Flat Rock, Rockwood, Belleville City, Romulus, Taylor, Huron Township, Sumpter Township, and Van Buren Township.
Senator Hopgood serves on the Appropriations Committee, where he is the Minority Vice-Chair of the Agriculture and Rural Development, Department of Environmental Quality, Department of Natural Resources and the K-12 School Aid and Education Appropriations Sub-Committees. He also serves on the Health Policy Committee and is the Minority Vice-Chair of the Energy and Technology Committee as well as the Transportation Committee. Throughout his political career he has been able to work on a variety of legislative issues, in the Senate, Senator Hopgood has continued his focus on education, energy and technology and environmental issues.
---
Representative Scott Kawasaki
State Representative, House of Representatives, State of Alaska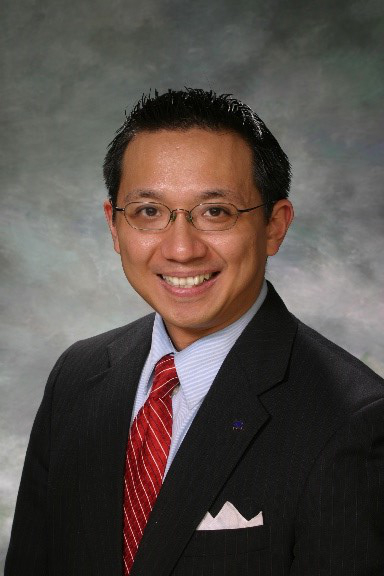 Representative Scott Kawasaki is Japanese-American and Chinese-American. He was born in Tokyo, Japan while his parents were on a teaching fellowship at the University of Tokyo. He was raised in Fairbanks, Alaska and earned a BS in biomedicine from the University of Alaska Fairbanks.
Representative Kawasaki was elected to the first of two terms to the Fairbanks City Council after college and was the youngest ever elected and the first Japanese American Councilman. He was elected to the Alaska State House in 2006 and is the first Japanese American to serve as a member of the Alaska Legislature.
Representative Kawasaki is currently serving on the House Finance Committee and leads the Democratic caucus on issues of natural resource management, energy and the environment. During his free time, he enjoys traveling, fishing and hiking the Alaska outdoors.
---
Representative Mark Nakashima
State Representative, Hawaii State Legislature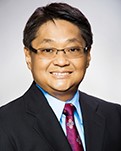 Representative Mark Nakashima has served as Chair of the House Committee on Labor and Public Employment since the 2013 legislative session. As Chair, Representative Nakashima has championed the cause of working men and women and in 2014 was author of the minimum wage bill that will meet President Obama's challenge to increase Hawaii's minimum wage to $10.10 per hour.
Representative Nakashima has championed the need for Hawaii to achieve independence from imported carbon based fuels as a key to gaining economic self-sufficiency and stability for Hawaii. In order to achieve this goal, he is promoting the production of hydrogen via electrolysis of water using renewable energy resources and the development of a broader hydrogen based economy as a cornerstone of his economic platform.
Representative Nakashima was elected to his fourth term on November 4, 2014 receiving 75% of the votes cast in the general election.
---
Representative Kesha Ram
State Representative, Vermont General Assembly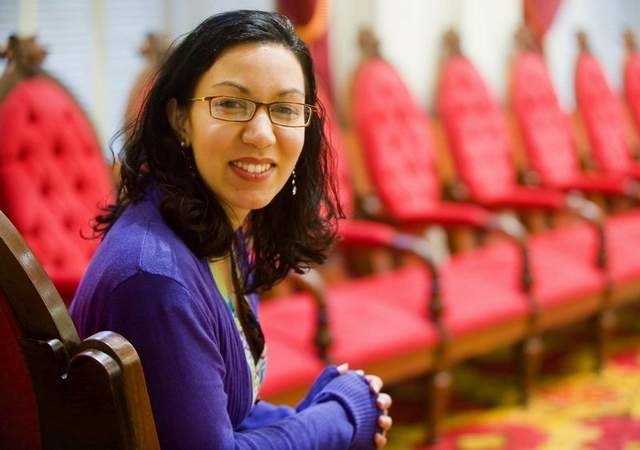 Representative Ram serves Burlington's Chittenden 6-4 District in the Vermont House of Representatives. At 28 years old, she is the youngest Democratic and female legislator serving in Vermont. She serves on the House Natural Resources & Energy Committee and previously served on the Ways & Means Committee and General, Housing, & Military Affairs Committee.
When not in session, Representative Ram is the Public Engagement Specialist for the City of Burlington's Community and Economic Development Office. She also serves on the boards of the Center for Whole Communities, Emerge Vermont, and the University of Vermont.
Representative Ram's work has earned her recognition as a Morris K. Udall Scholar, Ronald E. McNair Scholar, Harry S. Truman Scholar, and Oxfam Climate Change Ambassador.
---
Representative Kriselda Valderrama
Member, Maryland House of Delegates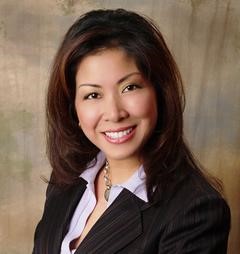 Delegate Kriselda "Kris" Valderrama has made a name for herself as a well-respected, dedicated, and hard-working legislator. Following in the footsteps of her father, David M. Valderrama, a former state representative, Delegate Valderrama pursued her dream of serving her community through elected office. Elected in 2006, she is serving her third term and represents District 26 in the Maryland House of Delegates.
Delegate Valderrama previously served on the House Judiciary Committee for eight years, and now serves on the House Economic Matters Committee having been appointed to Chair of the Worker's Compensation Subcommittee, and House Chair of the Joint Worker's Compensation Benefit & Insurance Oversight Committee. The House Speaker appointed her to the position of Deputy Majority Whip in 2010.
A lifelong resident of the 26th Legislative District and Prince George's County, she graduated from Oxon Hill Senior High School and went on to earn a B.S. degree in Respiratory Therapy from Salisbury State University. She is a Rawlings Fellowship graduate.
Delegate Valderrama is married with two children.
---
Senator Ervin Yen
State Senator, Oklahoma State Legislature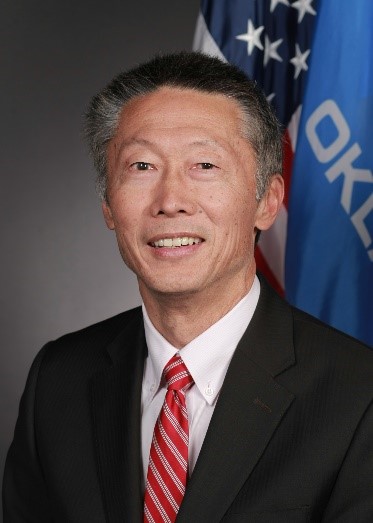 Elected to the Oklahoma Senate in 2014, Senator Yen is the only physician serving in the upper chamber, and the first Asian American elected to the Legislature.
Born in Taipei, Taiwan in 1954, his family immigrated to America and in 1960 moved to Oklahoma City, which has been home ever since. Along with his parents and siblings, he became a naturalized U.S. citizen at the age of 9.

In 1977, Senator Yen earned a zoology degree from the University of Oklahoma, then his MD from the OU College of Medicine. He has been a cardiac anesthesiologist for over 20 years.
This year he championed Oklahoma's new law banning texting while driving, and was recently named Legislator of the Year by the Oklahoma Academy of Family Physicians.
Married for over 28 years, Ervin and Pam Yen have five children and are members of Christ the King Catholic Church in Oklahoma City.
---
Symposium
On September 28, the participants spoke at a panel discussion at Ritsumeikan University in Kyoto. The six state legislators will discuss their varied political journeys from the perspective of leadership diversification. The panel also provided the audience an opportunity to learn about the experience of Asian American politicians. The symposium was co-hosted by Ritsumeikan University and supported by the U.S.-Japan Research Institute.
For a full report of the symposium, click here.
Click here for a list of all speakers.
Photos
Click here to see photos from the 2015 AALD program.