2016 Asian American Leadership Delegation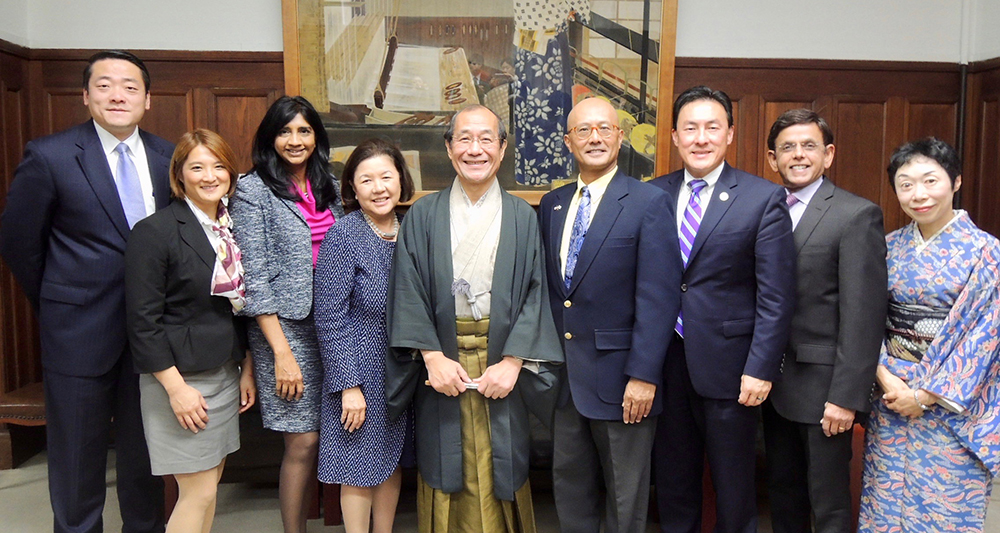 Funded by
The Asian American Leadership Delegation (AALD) program provides the opportunity for a select group of Asian American leaders from across the U.S. to travel to Japan to engage with Japanese leaders in the business, government, academic, and non-profit sectors.
USJC works with these state legislators to broaden the understanding of the U.S.-Japan relationship in United States legislative bodies and to foster connections among diverse Asian American leaders and Japanese government, business and civil society leaders. After taking part in the Asian American Leadership Delegation (AALD) program, participants will have opportunities to continue pursuing an active role in U.S.-Japan relations by connecting with USJC's extensive international, national and regional networks.
The AALD Program began in 2014, and 17 delegates have participated to date. AALD is funded by Sasakawa Peace Foundation and implemented by USJC, in collaboration with the National Asian Pacific American Caucus of State Legislators and the National Conference of State Legislatures.
2016 Program
In the third year of this signature program, the Asian American Leadership Delegation visited Kyoto, Osaka and Tokyo from Dec. 2 to 10 and met with Japanese national and local political and governmental officials, business executives and community leaders. They exchanged ideas and created networks that can mutually benefit each other in the short- to long-term.
The Sasakawa Peace Foundation and USJC hosted a panel discussion titled "Diversity in Leadership: The Journey of Asian American State Legislators" with the 2016 AALD Delegates on December 8 in Tokyo. During the panel discussion, delegates talked about their respective political and personal journeys in the United States, illustrating the important role Asian American politicians are playing in their political arenas. They also reflected on their week-long experience in Japan.
"I believe that the Japanese people's sense of quiet optimism and steady focus on moving forward with diligence and purpose will help to continue the nation's progress for the better. I am now more interested in learning about Japan and our bilateral issues, and am eager to contribute in any way that I can to further improve our relationships."

– Delegate Mark Keam
"As an Asian American, I am often judged, and there is an underlying expectation
to represent all Asians equally. This experience helped me mature at a new level, one that has me asking questions that dig a little deeper into understanding the cultures and needs of each Asian American community."

– Representative Mia Su-Ling Gregerson
For more information, please see the event website.
Summary
For a summary of the program, please see the press release here.
Photos
Click here to see more photos.
2016 Delegates
The 2016 Delegation includes the following six Delegates:
State Senator William C. Espero
Hawaii State Legislature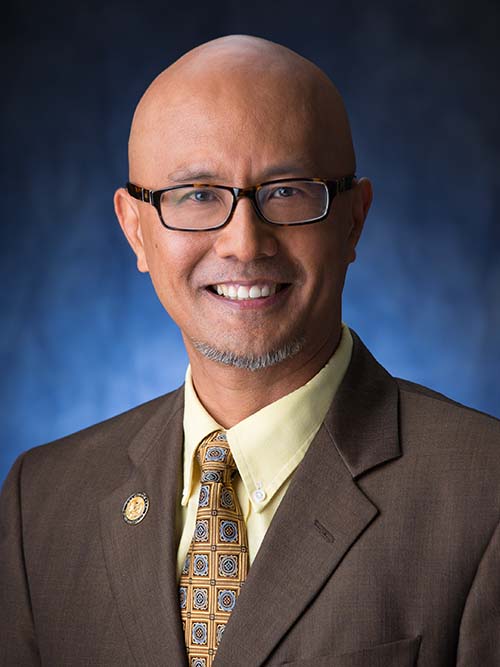 Senator William Espero was born on November 6, 1960 on the U.S. Naval Base at Yokosuka, Japan. His parents are originally from the Philippines, and his father served 21 years in the U.S. Navy. Senator Espero attended Seattle University where he earned a degree in Business in 1982. Honolulu Mayor Frank Fasi appointed Will Espero in 1987 to head Oahu's Neighborhood Board system which facilitates community involvement in government. In December 1999, Hawaii Governor Ben Cayetano appointed William Espero to the House of Representatives where he served for 3 years. In 2002 he was elected to the State Senate where he has served for 14 years. Senator Espero is currently the Majority Floor Leader of the Hawaii Senate and the chair of the Senate Housing Committee. Between 2000 to 2016, he has had 92 of his bills passed by the Hawaii Legislature.
---
State Representative Mia Su-Ling Gregerson
Washington State Legislature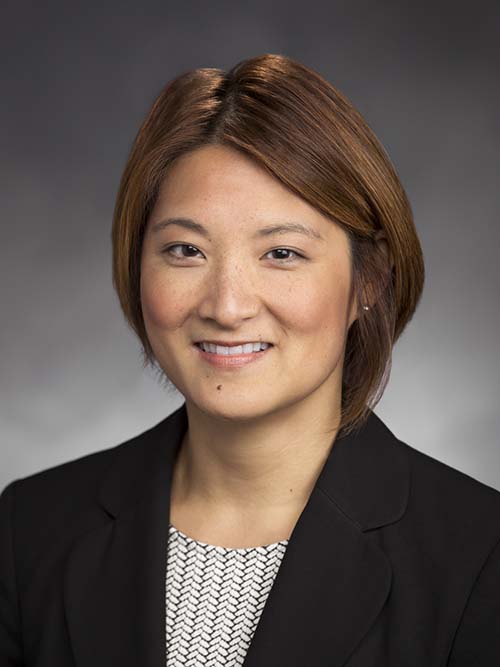 Mia Su-Ling Gregerson was first appointed in 2013 to represent the 33rd legislative district, one of the most diverse districts in Washington State. Mia served on the SeaTac City Council from 2008 to 2015. While on the council, she served as deputy mayor and mayor, as well as on regional and national committees. Mia is currently the co-chair of two House Committees and the Aviation and Raul Caucuses. While she works on a multitude of issues, food policy is one of her top priorities. Mia has degrees from Highline Community College and the University of Washington. Mia represents one of four generations of her family in the South King County area. She recently celebrated the graduation of her daughter Alexis from the University of Washington.
---
Delegate Mark Keam
Virginia General Assembly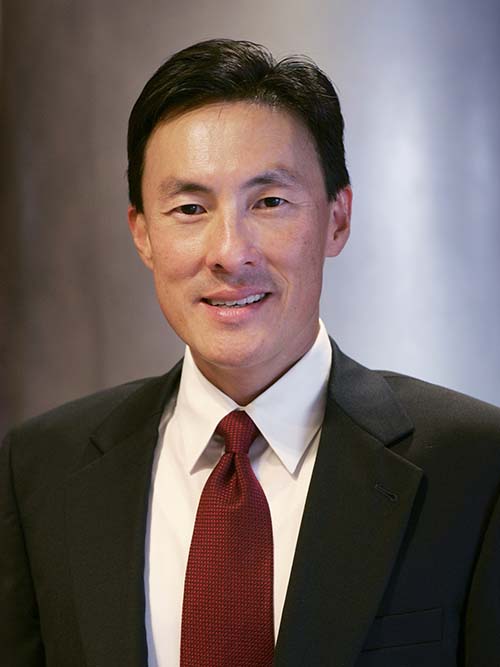 Mark Keam is a fourth term member of the Virginia House of Delegates and the first Asian-born immigrant elected to a state office in Virginia. As a legislator with a reputation for bipartisanship and effectiveness, Mark has authored numerous laws dealing with job creation, business support, public education, government transparency and military veterans. Professionally, Mark has three decades of experience in both private and public sectors. He has managed startup businesses, including an international trading firm in the Asia-Pacific market. He was recently an executive with a Fortune 15 technology firm and is currently the interim president of a national Asian American chamber of commerce. Mark was also an attorney in both the executive and legislative branches of government, including service as chief counsel to a U.S. Senate Whip. Mark was born in Korea, and lived in Vietnam and Australia. Mark graduated from U.C. Irvine and Hastings College of Law.
---
Delegate Aruna Miller
Maryland General Assembly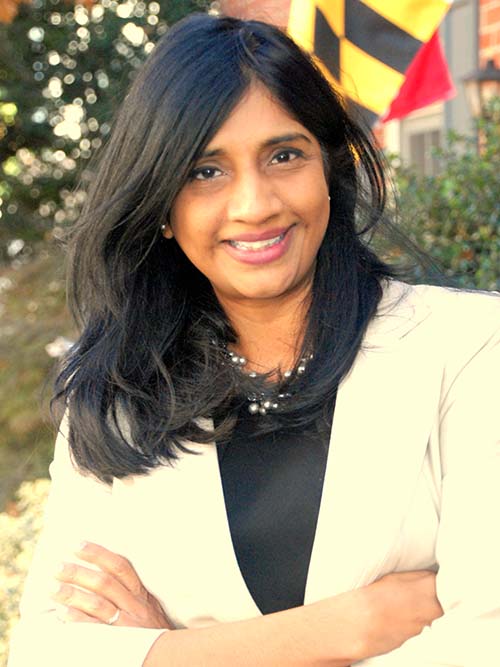 Aruna Miller is an Indian born legislator. She was first elected in 2010 and re-elected in 2014. She was the first Indian-American female elected to the Maryland General Assembly. She serves on the House Appropriations Committee and is the Chair of the Personnel Subcommittee, Vice Chair of Capital Budget and Vice Chair of Transportation and Environment Subcommittees. She is the President of Women Legislators of Maryland, the oldest women's caucus in the nation. Miller has devoted a lifetime of public service to the citizens of Montgomery County, Maryland. As a transportation engineer for over 25 years, she designed and constructed roadway transit bicycle and pedestrian facilities. As a Maryland State Delegate she is a champion of strengthening Maryland working families, protecting children, empowering victims of domestic abuse, improving Maryland's business climate and advancing gender equality in the workplace. She and her husband live happily together in Maryland with their three daughters, her mother, and two dogs.
---
State Representative Prasad Srinivasan
Connecticut General Assembly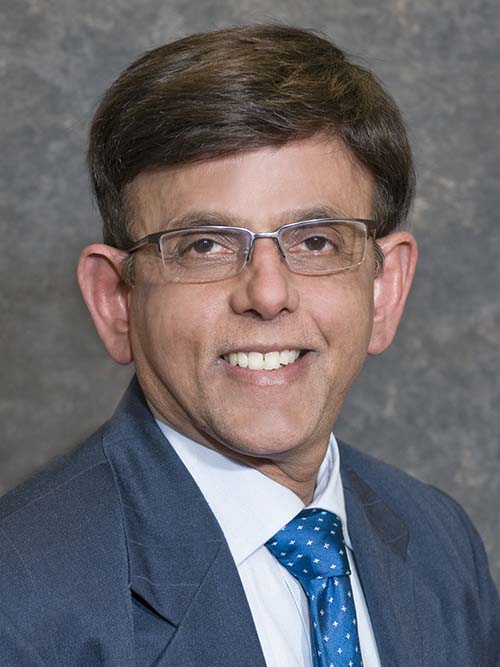 Prasad Srinivasan is serving his 3rd term in the Connecticut General Assembly, representing Glastonbury. He serves as Assistant Republican Leader, House of Representatives, Top Ranking Republican, Public Health Committee, and National co-chair for the Unites States Health Policy Council. His achievements in community commitment include establishing the Prasad Family Foundation in 1999 to support local charities, safe graduation and sporting activities, establishing the Srinivasan Fund at Hartford Hospital to benefit the Education and Resource Center, and having the Srinivasan Award established by Fairfield County Medical Society and Avalon Medical School. Prasad is a Board Certified Allergist and has been in private practice since 1980. He also serves on the Board of Ambassadors, Hartford Foundation for Public Giving Board of Corporators, Hartford Hospital Chairman of membership committee, and the Hartford County Medical Association. He is a keynote speaker at numerous events. Srinvasan is a strong supporter of the fight against hunger, cancer research and funding, the fight against domestic violence, and human trafficking. He is married, with 2 children and 4 grandchildren.
---
State Representative Gene Wu
Texas Legislature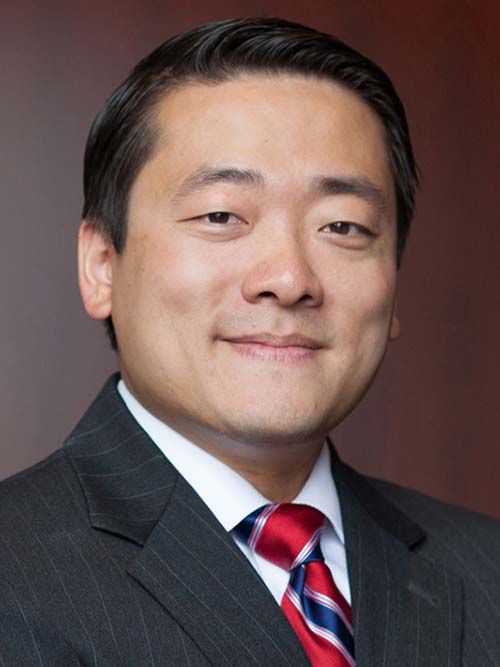 State Representative Gene Wu proudly serves the people of District 137 in the Texas House. Prior to being elected in 2012, he served as a prosecutor in the Harris County District Attorney Office where he sought justice for thousands of crime victims. His time as a State Representative has been characterized by his relentless advocacy for issues including the enhancement of public education, increased public safety, and child welfare. He is a member of the House Energy Resources Committee and the House Committee on Country Affairs. Gene grew up in the Southwest Houston neighborhood of Sharpstown. He earned his Bachelors of Science Degree from Texas A&M University, a Master's Degree from the LBJ School for Public Affairs at the University of Texas in Austin, and a Law Degree from the South Texas College of Law in Houston. Gene and his Wife, Miya, reside in Southwest Houston and are the proud parents of sons Winston and Lyndon.