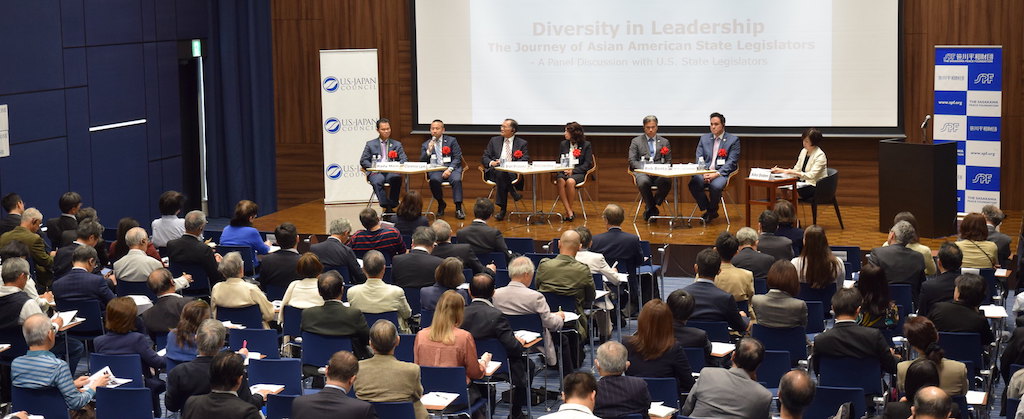 Funded by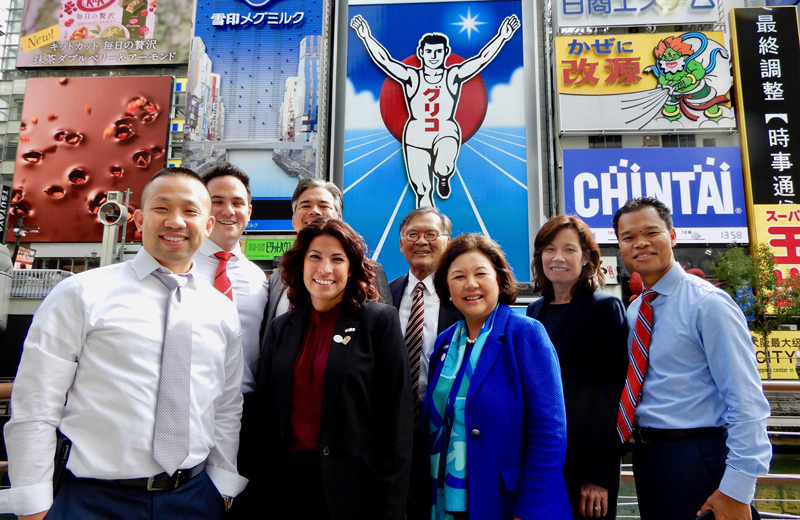 The Asian American Leadership Delegation (AALD) program provides the opportunity for a select group of Asian American leaders from across the U.S. to travel to Japan to engage with Japanese leaders in the business, government, academic, and nonprofit sectors. USJC works with these state legislators to broaden the understanding of the U.S.-Japan relationship in United States legislative bodies and to foster connections among diverse Asian American leaders and Japanese government, business and civil society leaders.
After taking part in the Asian American Leadership Delegation (AALD) program, participants will have opportunities to continue pursuing an active role in U.S.-Japan relations by connecting with USJC's extensive international, national and regional networks. The program is funded by The Sasakawa Peace Foundation and supported by The National Asian Pacific American Caucus of State Legislators.
The AALD Program began in 2014, and 23 delegates have participated to date.
2017 Program
In the fourth year of this signature program, the Asian American Leadership Delegation visited Kyoto, Osaka and Tokyo from September 29 to October 7, and met with Japanese national and local political and governmental officials, business executives and community leaders. They exchanged ideas and created networks that can mutually benefit each other in the short- to long-term.
The Sasakawa Peace Foundation and USJC hosted a panel discussion titled "Diversity in Leadership: The Journey of Asian American State Legislators" with the 2017 AALD Delegates on October 5 in Tokyo. During the panel discussion, which was moderated by renowned journalist Aiko Doden, delegates talked about their respective political and personal journeys in the United States.
Many of the 2017 delegates have followed non-traditional paths, choosing to become a politician after pursuing different careers. The audience learned about their personal choices, as well as the important role Asian American politicians play in their political arenas, especially in light of current events. The speakers also reflected upon their week-long experience in Japan. For more information, please see the Sasakawa Peace Foundation webpage here. An event flier is also available here.
Summary
For a summary of the program, please see the press release here.
Photos
2017 Delegates
The 2017 Delegation includes the following six Delegates:
Assembly Member Rob Bonta
California State Legislature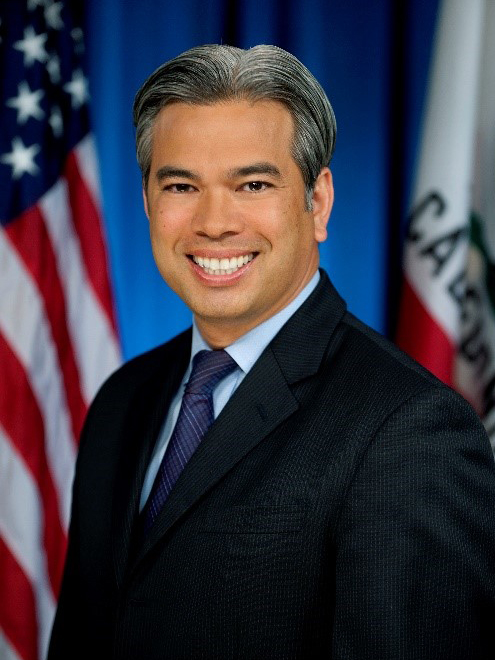 Rob Bonta was elected to the California State Assembly's 18th District in 2012, becoming the state's first Filipino American legislator. He is the Assistant Majority Leader and chairs the Asian Pacific Islander Caucus. Rob's passion for justice came from growing up in a trailer near César Chávez's home where he watched as his parents organized Filipino and Mexican American farm workers during one of the greatest peaceful social, racial and economic justice movements. Rob believed legal training was a powerful way to effect change. He worked cleaning laundry rooms and, with financial aid, attended some of the best universities, obtaining his Juris Doctorate from Yale Law School after attending Yale College and Oxford University in England. Rob also captained the Yale Soccer team. Rob was previously a Deputy City Attorney in San Francisco and an Alameda City Councilmember. Rob and his wife Mialisa live in Alameda with their three children.
---
State Representative Aaron Shiroma Ling Johanson
Hawaii State Legislature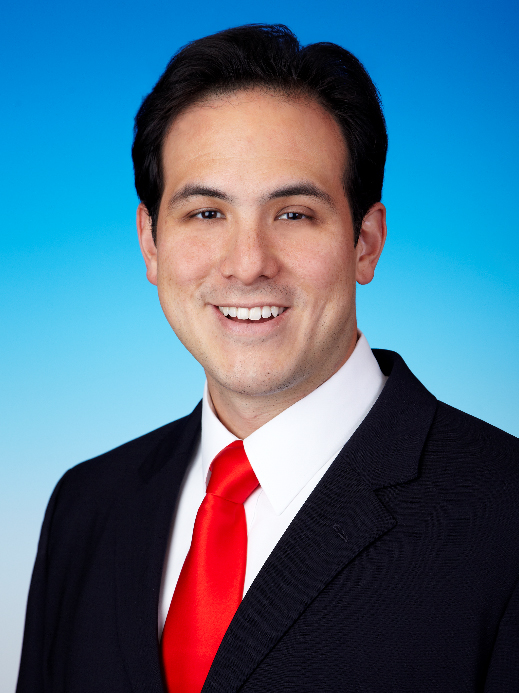 Aaron Shiroma Ling Johanson currently serves in House leadership positions as Chairman of the Labor & Public Employment Committee and Majority Whip in the Hawaii State Legislature. He was first elected in 2010 and represents the Pearl Harbor, Moanalua, and Aiea communities on Oahu. Prior to his election, Representative Johanson held leadership positions within the U.S. federal government in Washington, DC in both the Bush and Obama administrations. He served as a Division Director in the White House for two years and subsequently as Deputy Chief of Staff of the U.S. Mint at the U.S. Department of the Treasury for several years. Representative Johanson graduated cum laude from Yale University. He twice lived and studied in Japan, first as a high school sophomore in Hiroshima and then as a college sophomore in Hakodate, Hokkaido. Representative Johanson is a fourth generation descendant of Okinawan and Chinese immigrants to Hawaii.
---
Delegate Clarence K. Lam
Maryland General Assembly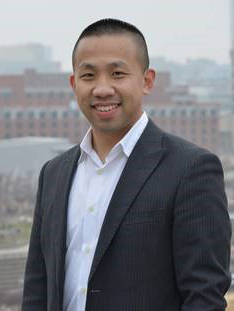 Clarence Lam is a state delegate representing District 12 (Baltimore and Howard Counties) in the Maryland General Assembly, where he serves on the House Appropriations Committee. He is currently one of only four physicians in the Maryland legislature. He serves on the faculty of the Johns Hopkins Bloomberg School of Public Health as an assistant scientist in the Department of Health Policy and Management. He leads the school's preventive medicine residency program as its program director and practices clinically as a co-medical director at the Johns Hopkins Applied Physics Laboratory. Dr. Lam is a graduate of Case Western Reserve University where he completed his Bachelor of Arts in political science and biology. He earned his medical degree from the University of Maryland and his Master of Public Health from Johns Hopkins University. He completed his residency training at Johns Hopkins, where he also served as chief resident, and is board-certified in preventive medicine.
---
Representative Rady Mom
Massachusetts State Legislature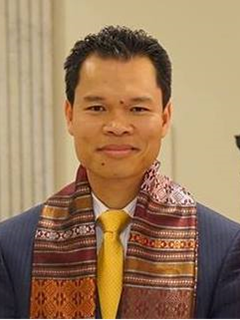 Rady Mom was born in Pailin, Cambodia in 1970. When he was 10 years old, his family found themselves living in a makeshift refugee camp as Cambodia was torn by a civil war and the horrors of the Khmer Rouge genocide. In 1982, at the age of 12 his family emigrated to Duluth, Minnesota and relocated to Lowell, Massachusetts in 1984. Representative Mom spoke no English when he arrived in the United States, yet eight short years later he graduated from Greater Lowell Technical High School as a proud member of the class of 1990. This was the same year that he became a citizen of the United States of America. He also attended and graduated from Middlesex Community College. In 2014, he was the first Cambodian-American in the history of the U.S. to be elected to serve as a state legislator, representing the 18th Middlesex District of the Massachusetts in the House of Representatives. Shortly after his election, Representative Mom was quoted as follows: "I am a Cambodian-American who represents and works with all. I'm going to inspire the younger men and women of the entire community about how important education is, for them to step up and think differently. We've never been taught to think positively. I'm going to do that. Here's proof: A man who didn't speak a word of English is now a state representative."
---
State Senator Brian E. Shiozawa
Utah State Senate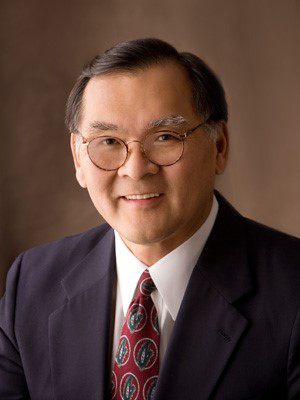 Brian Shiozawa joined the Emergency Physicians Group (EPG) at St Mark's Hospital in 1990 as a full-time Board Certified Emergency Physician. He went to college at Stanford, Medical School at the University of Washington and Residency at the University of Utah. He served as the Medical Director and President of EPG, President of the St. Marks Medical Staff and currently serves on the St. Mark's Board of Trustees. He was elected in 2012 to the Utah State Senate representing District 8 and re-elected in 2016. He is the chairman of the Business, Economic Development and Labor Appropriations committee, member of the committees on Social Services Appropriations, Health and Human Services, Natural Resources and Environment and on the Health Reform Task Force. As a legislator, he sponsored and passed over 50 bills and sponsored appropriations related to healthcare, business development, the environment and the arts. He has been happily married for over 35 years to his wife Joye, who is a realtor. They have four children, three grandchildren and love to serve in their local church, travel, golf and enjoy Utah.
---
State Representative Monica Jurado Stonier
Washington State Legislature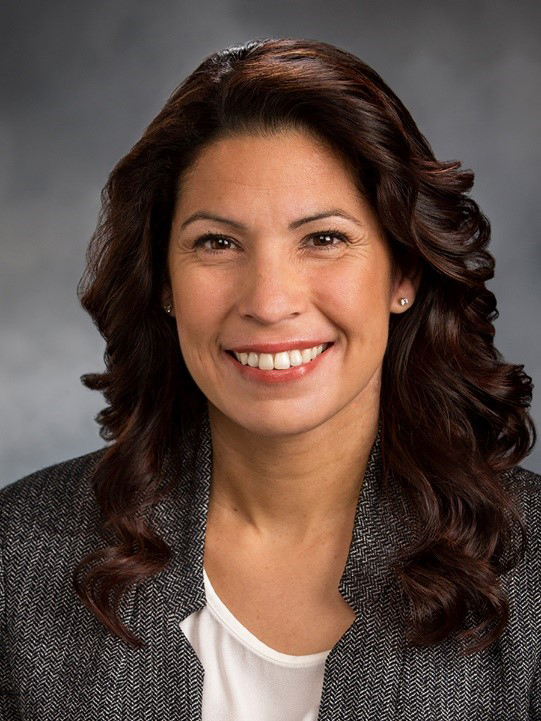 Monica Jurado Stonier was elected to serve the 49th Legislative District in Vancouver, Washington in the 2016 election. She is the Vice Chair to the House Education Committee and serves on the Healthcare and Wellness Committee, Capital Budget Committee, and the Rules Committee. Representative Stonier's policy work focuses on access to health care, quality public education, and building a strong workforce. She works toward equity and fairness in government. Professionally, Representative Stonier works as an instructional coach for Evergreen Public Schools. She and her husband Brandon have been married for 16 years and now have two children who attend public school. Representative Stonier is proud of both her Mexican-American and her Japanese-American roots and her rich family history, which includes uncles who fought in the 442nd Go For Broke Infantry in WWII. She enjoys coaching youth sports and spending time with her friends and family.
---
Archives