2018 Asian American Leadership Delegation
Funded by
The Asian American Leadership Delegation (AALD) program provides the opportunity for a select group of Asian American leaders from across the U.S. to travel to Japan to engage with Japanese leaders in the business, government, academic, and nonprofit sectors. USJC works with these state legislators to broaden the understanding of the U.S.-Japan relationship in United States legislative bodies and to foster connections among diverse Asian American leaders and Japanese government, business and civil society leaders. After taking part in the Asian American Leadership Delegation (AALD) program, participants will have opportunities to continue pursuing an active role in U.S.-Japan relations by connecting with USJC's extensive international, national and regional networks. The program is funded by The Sasakawa Peace Foundation and supported by The National Asian Pacific American Caucus of State Legislators.
The AALD Program began in 2014, and 29 delegates have participated to date.
2018 Program
In the fifth year of this signature program, a delegation of six state legislators plus two trip leaders visited Kyoto, Osaka and Tokyo from November 30 to December 8, 2018. They met with Japanese national and local political and governmental officials, business executives and community leaders to exchange ideas and create networks that are mutually beneficial in the short and long-term.

Photos
Click here to see more photos.
2018 Delegates
The 2018 Delegation included the following six delegates:
• State Delegate Mark Chang, Maryland General Assembly
• State Assemblyman Steven Choi, California State Assembly
• State Senator Michelle Kidani, Hawaii State Senate
• State Representative Fue Lee, Minnesota House of Representatives
• State Representative Theresa Mah, Illinois House of Representatives
• State Assemblymember Yuh-Line Niou, New York State Assembly
---
Mark S. Chang
State Delegate, Maryland General Assembly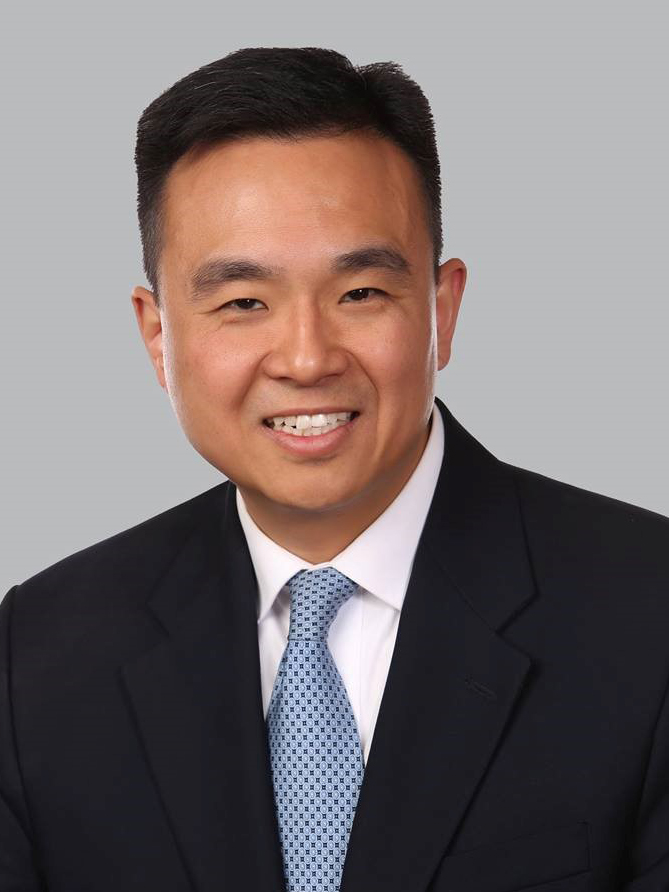 Mark Chang was elected to the Maryland House of Delegates in November 2014. During Mark's first term, he served as a member of the House Appropriations Committee Public Safety & Administration Subcommittee, Oversight Committee on Personnel, Outreach Chairman of Maryland Asian American & Pacific Islander Caucus, and Chairman of the Anne Arundel Americans elected to the Maryland General Assembly.
Mark is a first-generation Korean-American and lifelong Glen Burnie resident who grew up in a single parent home during most of his childhood. He graduated with honors from the University of Maryland Baltimore County, and received an MBA from Loyola University.
Mark's previous professional experience includes serving as a legislative aide in the Maryland State Senate, a community relations representative for Anne Arundel County Government, an insurance consultant, working with individuals with developmental disabilities, and a research assistant at the University of Maryland School of Medicine.
Mark's legislative priorities include fighting for working families by promoting job creation, helping small businesses succeed, world-class education for students to compete in a global economy, improved access to healthcare for all families, being good stewards of our environment, and equal opportunity for all residents.
---
Steven S. Choi
State Assemblyman, California State Assembly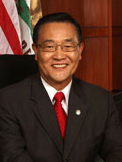 Dr. Steven Choi was elected to the California State Assembly in 2016 to represent the 68th District of Orange County in California. He was previously elected Mayor of Irvine in 2012 and re-elected in 2014. He was elected to the City Council for the first time in 2004 and reelected to a 2nd term in 2008. Previously, he was elected as a Trustee of Irvine Unified School district in 1998 and re-elected in 2002.
His bachelor's degree is in English from Kyung Hee University in Seoul, Korea. He immigrated to the United States of America as a Peace Corps language instructor for the US State Department in 1968. He then continued his post-graduate studies, earning his master's degree in Library Sciences from Louisiana State University, and his Ph.D. in Library and Information Science at the University of Pittsburgh. He primarily taught in higher educational institutions including University of Southern California and University of Irvine, California.

His Committee assignments on the California State Legislature include Human Services (Vice Chair), Banking and Finance, Housing and Community Development, Budget, and Water, Parks, and Wildlife.
---
Michelle Kidani
State Senator, Hawaii State Senate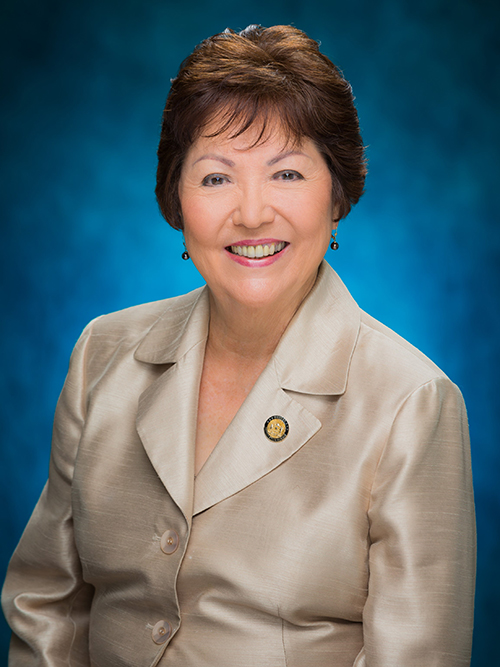 Senator Kidani was first elected to the Hawai'i State Senate in 2008. She became the Vice President of the Senate in 2017. Although other Senators in leadership roles relinquish their position as the Chair of major committees, she asked to remain as Chair for the Committee on Education to continue work she started. Her Committee oversees programs relating to early education, K-12 public schools, continuing education and the state's public libraries.
She has held administrative positions with the State of Hawai'i Department of Human Services, with the Mayor of Honolulu, and as a Senior Advisor to the Honolulu City Council. She is the Vice President of the Board of the Mililani Town Association, the largest homeowner's association in Hawaii, serving since 1998. For ten years she was an elected member of the Mililani Neighborhood Board and she helped establish the annual Taste of Waipahu fundraiser for the Waipahu Community Association.
---
Fue Lee
State Representative, Minnesota House of Representatives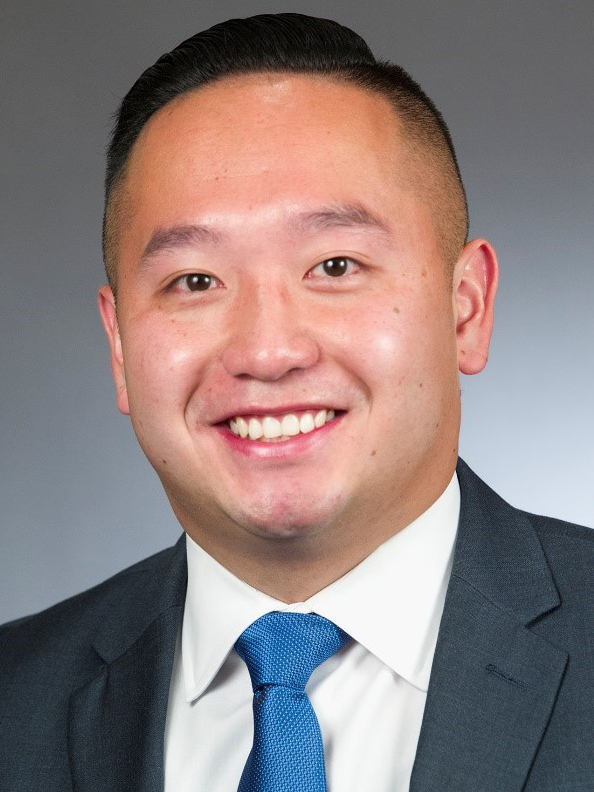 State Representative Fue Lee represents House District 59A in Minneapolis. Rep. Lee was born in a refugee camp in Thailand. In 1992, before he was a year old, his family immigrated to the United States and settled in Minneapolis in the Hollman public housing project. He has worked to ensure that the state is deeply invested in our diverse communities. Before his election to the legislature, Rep. Lee attended Carleton College. After receiving his liberal arts degree, Lee worked at the Minnesota House of Representatives and in the office of Minnesota Secretary of State Steve Simon.
In the House, Rep. Lee serves on the Education Innovation Policy Committee, the Government Operations and Elections Policy Committee, and the Veterans Affairs Division of the State Government Finance Committee. Rep. Lee also serves on Governor Mark Dayton's Young Women's Initiative Council, and he is a founding member of the People of Color and Indigenous Caucus, known as the POCI Caucus.
---
Theresa Mah
State Representative, Illinois House of Representatives
Illinois State Representative Theresa Mah made history in 2016 when she became the first Asian American elected to serve in the Illinois General Assembly. Representative Mah is a former college professor with a Ph.D. in modern American history and teaching experience in history, ethnic studies, and Asian American studies. Born in San Francisco, California, and a graduate of UC Berkeley, Rep. Mah first came to Illinois for graduate studies at the University of Chicago more than 25 years ago.
Prior to her election to the General Assembly, Dr. Mah served as a senior advisor in former Governor Pat Quinn's administration. In the General Assembly Rep. Mah serves on the Committees on K-12 Education Appropriations, Aging, Health & Healthcare Disparities, and Health Care Licenses, among others. During her first term, Rep. Mah successfully passed legislation in the areas of civil rights, consumer protection, language access, and immigrant rights.
---
Yuh-Line Niou
State Assemblymember, New York State Assembly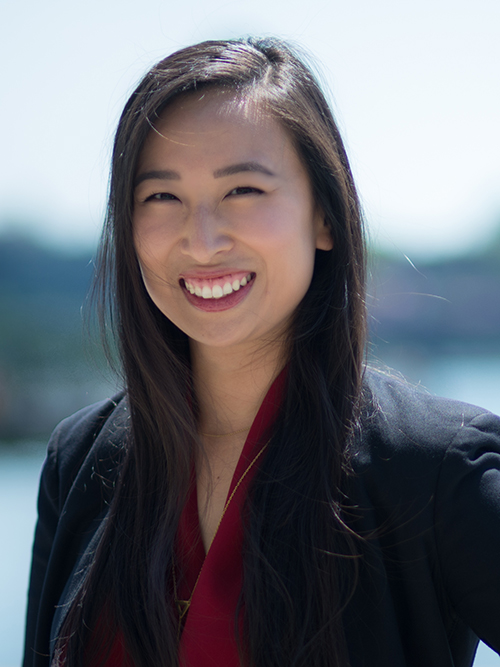 In 2016, Yuh-Line was elected to serve the 65th Assembly District, representing the following lower Manhattan neighborhoods: The Lower East Side, Chinatown, South Street Seaport area, Financial District and Battery Park City.
In the Assembly, Yuh-Line has continued her advocacy work around financial empowerment. She has pushed to improve financial protections for consumers, particularly for unbanked communities. On housing, Yuh-Line has worked to secure funding for New York City Housing Authority (NYCHA) repairs, has stood with tenant rights advocates for better housing regulations, funding for our seniors, and our children. Along with her colleagues, Yuh-Line helped form New York State's first ever Asian Pacific American Legislative Task Force, which will focus on advancing issues impacting New York's Asian American community.
Yuh-Line completed her Master's degree in Public Administration at CUNY Baruch College as part of the National Urban Fellowship program, where she worked on regional and international environmental issues.
---
Symposium
On December 3, the delegates spoke at a panel discussion hosted by the Sasakawa Peace Foundation and USJC.
During the panel discussion, moderated by Karen Kelley, Consul General – U.S. Consulate General, Osaka-Kobe, delegates talked about their respective political and personal journeys in the United States. Many of the delegates this year have followed non-traditional paths, choosing to become a politician after pursuing different careers. The audience learned about their personal choices, as well as the important role Asian American politicians play in their political arenas, especially in light of current events. The discussion was followed by a light reception.