California-Japan Governors' Symposium

As part of USJC and SVJP's Governors' Circle initiative, governors and business delegations from Japan gathered for a one-day symposium in Silicon Valley to discuss strategic ways to strengthen regional economic cooperation and business development between Silicon Valley and Japan. The participating prefectures were Hiroshima, Nagano, Oita, Okayama and Shizuoka.
The Symposium aimed to create an opportunity for leaders from Silicon Valley and Japan to come together, reinforce relationships, consider new ways of thinking, initiate dialogue, and catalyze outcomes which benefit both the U.S. and Japan.
Summary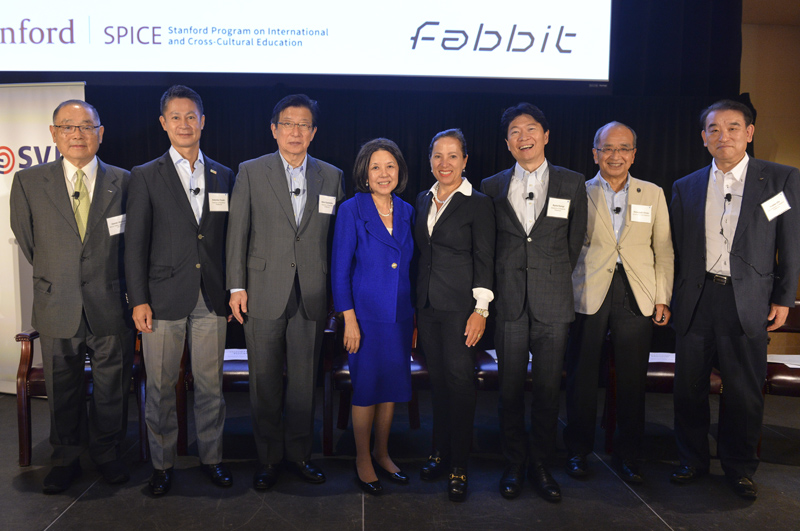 Over 200 leaders convened at the California-Japan Governors' Symposium, held at Stanford University on August 26. This symposium, co-hosted by the U.S.-Japan Council (USJC) and the Silicon Valley Japan Platform (SVJP), brought together governors from five prefectures to discuss ways to strengthen economic cooperation between Silicon Valley and Japan.
Representing California was keynote speaker Ambassador Eleni Kounalakis, Lieutenant Governor of the State of California. "We are extremely proud of and grateful for our close relations with Japan," she said, noting statistics that include the following: California is the #1 state in exports ($13 billion) to and imports ($33.5 billion) from Japan; Japanese investments in California translate to 85,000 jobs in more than 2,500 firms; and over 5,000 Japanese students, or nearly one-third of all Japanese students in America, are studying in California.
Governor Katsusada Hirose (Oita Prefecture), Governor Ryuta Ibaragi (Okayama Prefecture), Dr. Heita Kawakatsu (Governor of Shizuoka Prefecture), Vice Governor Yutaka Ota (Nagano Prefecture) and Governor Hidehiko Yuzaki (Hiroshima Prefecture) spoke at a panel discussion highlighting the various challenges their prefectures face, from an aging, shrinking population to disaster preparation and response. Moderator Dr. Daniel Okimoto, Co-Chair of SVJP, highlighted how Silicon Valley's technology offers solutions to many of those issues.
Governors Hirose, Ibaragi and Yuzaki also spoke on a panel themed on education. Joined by Rie Kijima and Mariko Yoshihara Yang, Co-Founders of SKY Labo—a nonprofit organization that encourages STEAM (science, technology, engineering, arts and math) education for young women—as well as Dr. Gary Mukai, Director of the Stanford Program on International and Cross-Cultural Education (SPICE), the panel discussed how to build confidence and global citizenship in youth.
Governor Kawakatsu and Vice Governor Ota spoke on a panel themed on healthcare. Alongside Dr. Caleb Bell, Cofounder & CEO, G4S Capital and Ikigai Accelerator; Dr. Devang Thakor, Founder and President, Anioplex, LLC; and Dr. Phillip C. Yang, Associate Professor, Stanford University School of Medicine, the speakers discussed the application of AI and machine learning to healthcare in their respective fields or regions.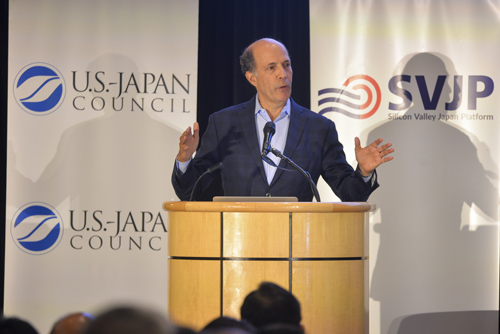 Ambassador John Roos, Partner at Geodesic Capital and Former U.S. Ambassador to Japan, was another featured speaker. He noted the "incredible firepower" at the symposium, which connected California, the fifth largest economy in the world, with five prefectures that represent 9% of Japan's GDP.
The following day, business delegations from the prefectures showcased their products and services at a private event.
The California-Japan Governors' Symposium was part of USJC and SVJP's Governors' Circle initiative, and followed the success of the Governors' Meeting in Silicon Valley in July 2014.
Print Program
To see the print program of the Symposium, which includes the schedule, click here.
Photos
Click here to see more photos from the Conference.
Speakers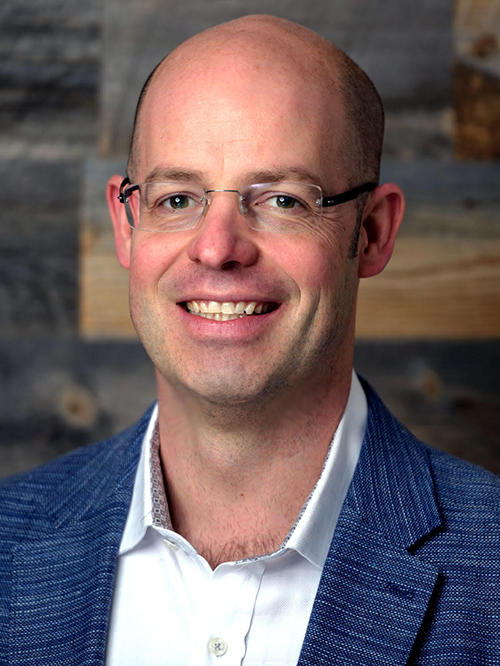 Dr. Bell is a passionate entrepreneur, published scientist and inventor. He has started six businesses across diverse sectors including the music, restaurant, drone and biotech industries. He is a co-founder and CEO of G4S Capital and Ikigai Accelerator, a venture fund and life science accelerator focused on connecting the Japanese and Silicon Valley entrepreneurial ecosystems. He is deeply engaged in the Silicon Valley ecosystem, working with startups, investors and accelerators through a variety of roles. He sits on the Board of Directors of the California Life Science Institute that is broadly focused on supporting entrepreneurs in California and is Senior Advisor at Arcline, a new $1.5B private equity fund investing in the Cell and Gene Therapy and Synthetic Biology supply chain sectors. Dr. Bell received a B.S. Degree in Biochemistry and Molecular Biology from the Pennsylvania State University, a Ph.D. in Biophysical Chemistry from Stanford University and business training at Stanford Graduate School of Business' Ignite Program. He is the inventor on more than 20 issued patents, and the author of over 25 peer-reviewed publications and textbooks. Dr. Bell is eternally curious, and his present interests include supporting commercial and clinical realization of living medicines (cell, gene and microbiome therapies), improving the environment in synergy with nature, and the intersection of computer science and hardware with biology.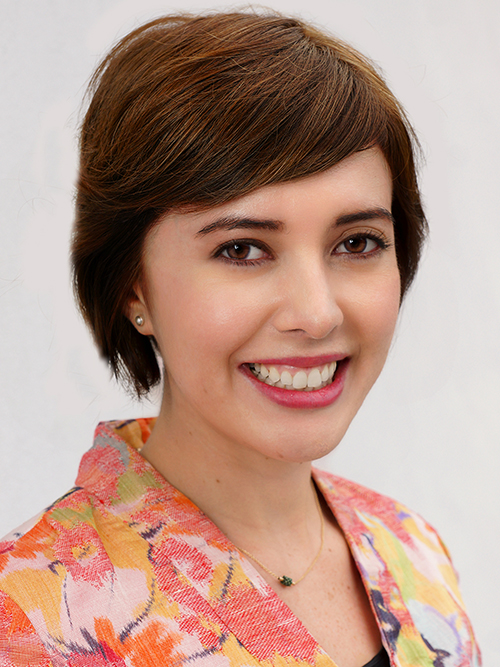 Ms. Heatherton is Chief Operating Officer of GIG Car Share, which recently launched the largest fully electric car share operation in the nation. She is actively involved in bridging ties between the U.S. and Japan through her work as Regional Chair of the U.S.-Japan Council and as founder of the Japanese American National Museum's New Leadership Advisory Council. Previously, she worked as a consultant for innovation labs and venture capital funds in the Bay Area, and led special projects for Shell's Oil Trading division in Houston, TX. Ms. Heatherton is a yonsei from Los Angeles, where she also reported on the NBA for local Japanese TV. She is a graduate of UCLA and resides in San Francisco.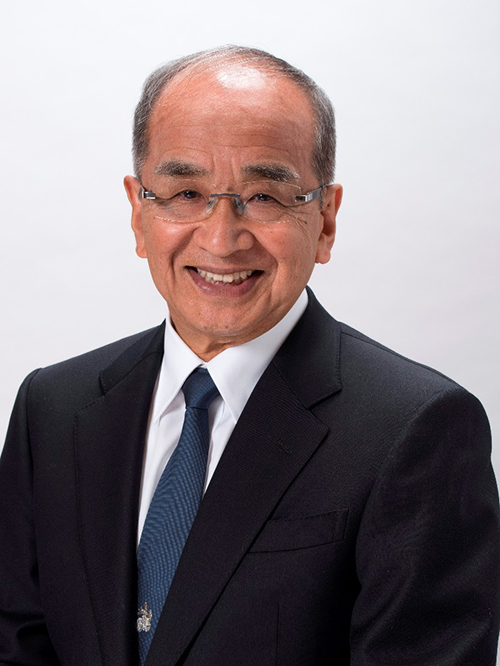 Mr. Hirose was born in Mameda, Hita City, Oita Prefecture on June 25, 1942. In 1966 he graduated from the University of Tokyo's Faculty of Law and joined the Ministry of International Trade and Industry (MITI). After entering MITI, he held numerous important posts including, First Secretary, Embassy of Japan in Spain (1976); Secretary to the Prime Minister (1991); Director-General, International Trade Administration Bureau, MITI (1994); and Director-General, Machinery and Information Industries Bureau, MITI (1997). In 1999, he held the post of Administrative Vice-Minister of MITI and METI (Ministry of Economy, Trade and Industry; the ministry known as MITI before the central government re-organization). After leaving METI, he was elected to the Governor of Oita Prefecture in 2003 (to present). He has also served as the President of the Governor's Association of Kyushu Region since 2010.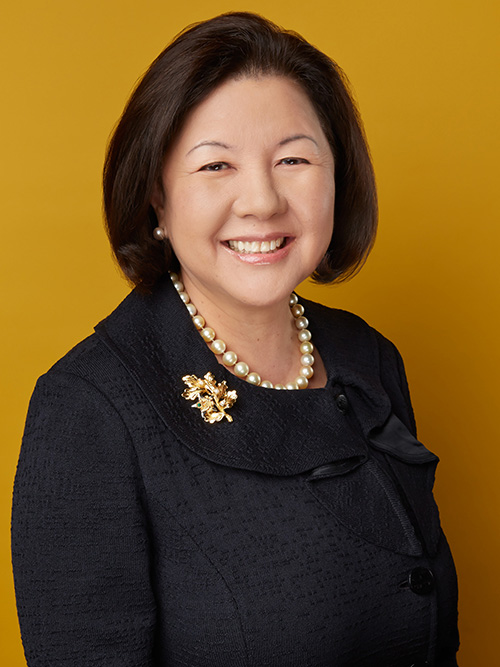 Ms. Hirano Inouye is President of the U.S.-Japan Council, where she oversees the organization and administers the TOMODACHI Initiative. She is the former President and founding CEO of the Japanese American National Museum, a position she held for 20 years. She received bachelor's and master's degrees in Public Administration from the University of Southern California, and an honorary doctorate degree from SMU. Ms. Hirano Inouye has extensive experience in nonprofit administration, community education and public affairs with culturally diverse communities nationwide. Her activities include serving as Chair, Smithsonian Institution Asian Pacific American Center; Trustee, The Washington Center; former Trustee and past Chair, Ford Foundation; and former Trustee and past Chair, Kresge Foundation. She was married to the late U.S. Senator Daniel K. Inouye of Hawaii.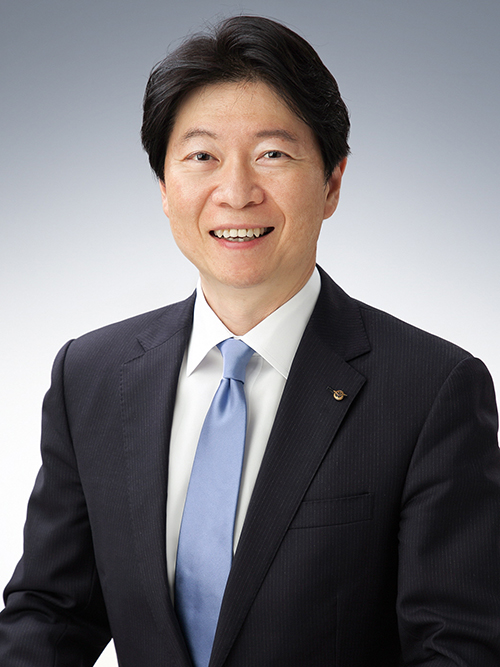 Ryuta Ibaragi graduated from the University of Tokyo's Faculty of Engineering before commencing work for a foreign-affiliated management firm. He completed an MBA at the Stanford Graduate School of Business in 1995 and became the Company President and Representative Director for the department store Tenmaya in 1998. Mr. Ibaragi has served as the Governor of Okayama Prefecture since 2012, and is in his second term. As the prefecture's first Governor from the private sector, Mr. Ibaragi has been spearheading campaigns aimed at accelerating effectual progress for Okayama, which revolve around education reform and industry promotion.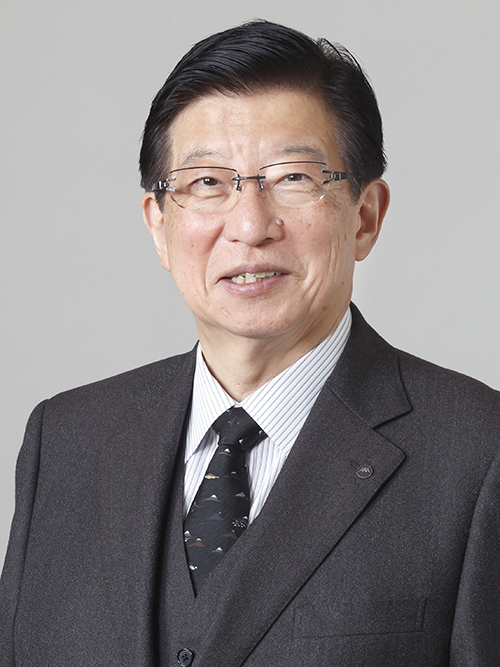 Dr. Heita Kawakatsu has served as the Governor of Shizuoka Prefecture since 2009, currently in his third term. Prior to becoming a governor, he was the President of Shizuoka University of Art and Culture (2007-2009); Professor of Economic History and Deputy Director-General of the International Research Center for Japanese Studies, also known as Nichibunken in Kyoto (1998-2007); and Professor of Economic History at Waseda University (1990-1998). He received his B.A. and M.A. from Waseda University and earned his DPhil from the University of Oxford. Governor Kawakatsu has authored, co-edited and translated various books in English and Japanese including his most recent publications in English, The Lancashire Cotton Industry and Its Rivals (2018).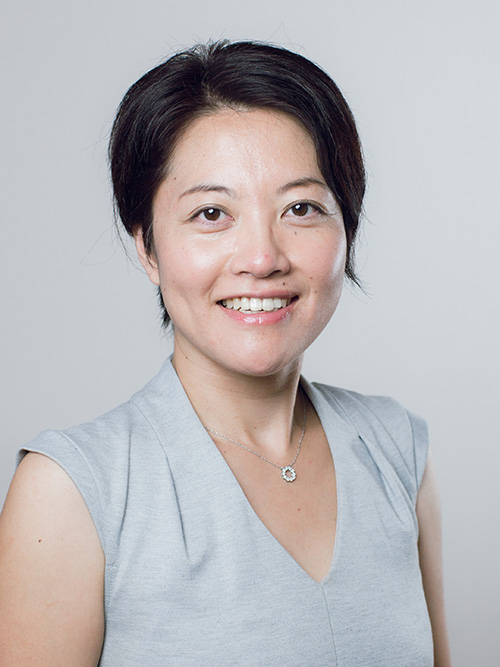 Dr. Kijima is Co-Founder and CEO of SKY Labo. She is also a Lecturer at the Stanford Graduate School of Education and previously served as Interim Director of the Master's program in International Education Policy Analysis/International Comparative Education at Stanford Graduate School of Education. She received a B.A. from International Christian University in Tokyo, and a Ph.D. from Stanford Graduate School of Education. She is also a Researcher at Keio Graduate School of Media Design in Tokyo. Prior to Stanford, she worked as an education expert in monitoring and evaluation at the World Bank and traveled frequently to Morocco, Tunisia, Vietnam, and Laos. Dr. Kijima's research interests include international large-scale assessments, gender and education, STEM education, and education in developing countries.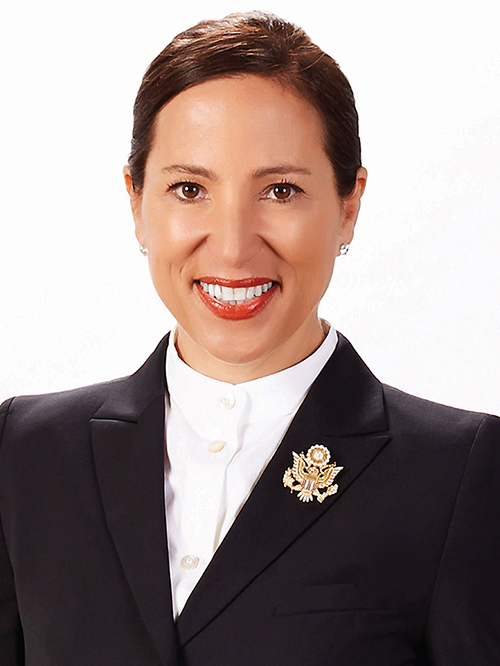 Ambassador Eleni Kounalakis was sworn in as the 50th Lieutenant Governor of California by Governor Gavin Newsom on January, 2019. She is the first woman elected Lt. Governor of California. A native Californian, she visited each of the state's 58 counties during her historic campaign. From 2010 to 2013, Ambassador Kounalakis served as President Barack Obama's Ambassador to the Republic of Hungary. Ambassador Kounalakis was the first Greek-American woman – and one of America's youngest – to serve as U.S. Ambassador. Her highly acclaimed memoir, "Madam Ambassador, Three Years of Diplomacy, Dinner Parties and Democracy in Budapest" (The New Press, 2015), chronicles the onset of Hungary's democratic backsliding. Ambassador Kounalakis graduated from Dartmouth College in 1989 and earned her Masters in Business Administration (MBA) from U.C. Berkeley's Haas School of Business in 1992. She holds an Honorary Doctorate of Laws from the American College of Greece.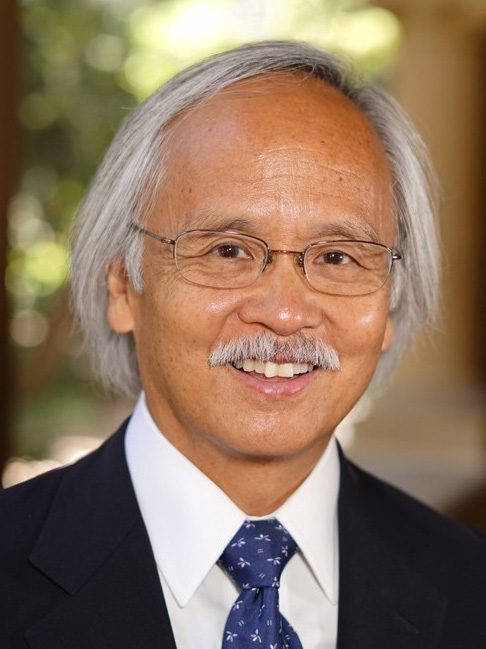 Dr. Mukai is the director of the Stanford Program on International and Cross-Cultural Education (SPICE) at Stanford University. His academic interests include curriculum and instruction, educational equity, and teacher professional development. His curricular writings for U.S. schools include extensive work on U.S.-Japan relations and the Japanese American experience. In 2003, under his leadership, SPICE established the Reischauer Scholars Program, a distance-learning course on Japan and U.S.–Japan relations for high school students in the United States, and in 2015, SPICE launched Stanford e-Japan, a distance-learning course on the United States and U.S.–Japan relations for high school students in Japan. In 2017, he was the recipient of the Order of the Rising Sun, Gold and Silver Rays from the Japanese government for his contributions to the promotion of friendship and mutual understanding between Japan and the United States. He received a Bachelor of Arts in psychology from U.C. Berkeley; a multiple subject teaching credential from U.C. Berkeley's Graduate School of Education; a Master of Arts from Stanford University's Graduate School of Education; and a Doctor of Education from U.C. Berkeley's Graduate School of Education.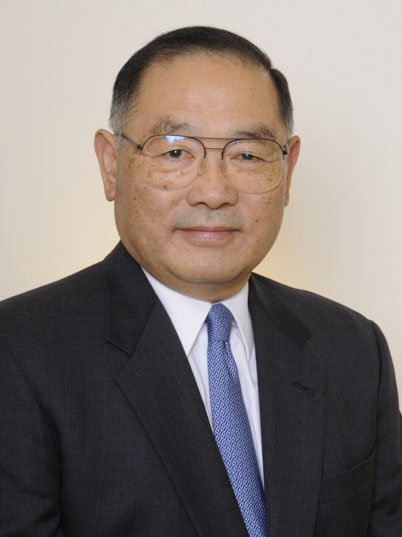 Dr. Okimoto is Co-Chairman of the Silicon Valley Japan Platform (SVJP) and Professor Emeritus at Stanford University. He co-founded the Shorenstein Asia/Pacific Research Center at Stanford, serving as its Director for more than ten years. He has been Vice-Chairman of the Japan Committee of the National Research Council at the National Academy of Sciences. He has been awarded the Order of the Rising Sun with Goldray Neck Ribbon by the Government of Japan and The Lifetime Achievement Award by the Keizai Society. Following President Barack Obama's nomination and confirmation by the U.S. Senate, Dr. Okimoto was appointed to the National Council of the Humanities and served from 2013 to 2016. He graduated from Princeton University, received his master's degree from Harvard University, and earned his doctoral degree in Political Science from the University of Michigan.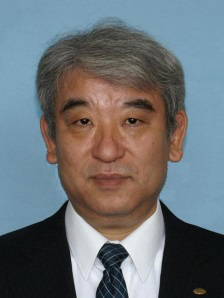 Mr. Ota was born in Nagano in 1956. In 1979, he graduated from the Kyoto University's Faculty of Law, and entered the Nagano Prefectural Government. He has served in various posts including representative of Nagano Prefecture in Los Angeles; Director of Public Relations of the Nagano Olympic Committee; Director General of the Commerce, Industry and Labor Department; and Director General of the General Affairs Department. In February 2015, he was appointed Vice Governor of Nagano Prefecture, and was reappointed in 2019.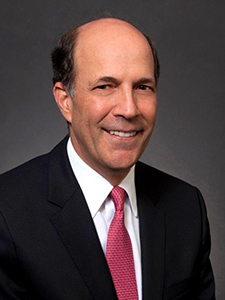 Ambassador Roos served as U.S. Ambassador to Japan from 2009 to 2013. He is currently Founding Partner at Geodesic Capital, a later stage venture capital firm in Silicon Valley. Ambassador Roos also serves as Senior Advisor to Centerview Partners, a mergers and acquisitions advisory firm, on the Board of Directors of Salesforce.com, Sony Corporation, and The Maureen and Mike Mansfield Foundation, on the advisory boards of Mitsubishi UFJ Financial Group and Toyota Research Institute. From 1985 to 2009, Ambassador Roos practiced corporate and securities law at Wilson Sonsini Goodrich & Rosati, where he served as Chief Executive Officer from 2004 to 2009. Ambassador Roos is a graduate of Stanford University and Stanford Law School.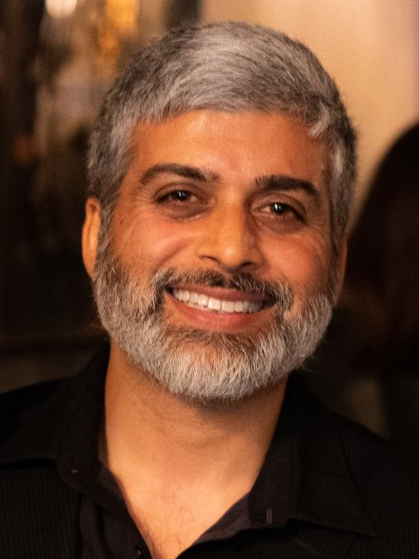 Dr. Thakor is the founder and president of Anioplex, LLC, a global strategic, business, and technical advisory firm in Silicon Valley. For more than a decade, he has worked closely with startups, multinational corporations, venture capital firms, and universities to enable their development and deployment of groundbreaking "deep" technologies. Dr. Thakor previously developed gene therapy, stem cell, and biomaterial technologies and their applications to spinal cord injury and chronic pain at Harvard Medical School, Kyoto University, and UCLA. His research has been featured in over 20 publications (15 as first or co-first author) in leading journals such as the Proceedings of the National Academy of Sciences of the USA, Biomaterials, and Molecular Therapy. He has a Ph.D. in biomedical engineering, with neuroengineering emphasis, from UCLA and is currently studying law at Santa Clara University, where he expects to receive his J.D. in 2020 and is a recipient of the Emery Merit Scholarship and CALI Excellence for the Future award.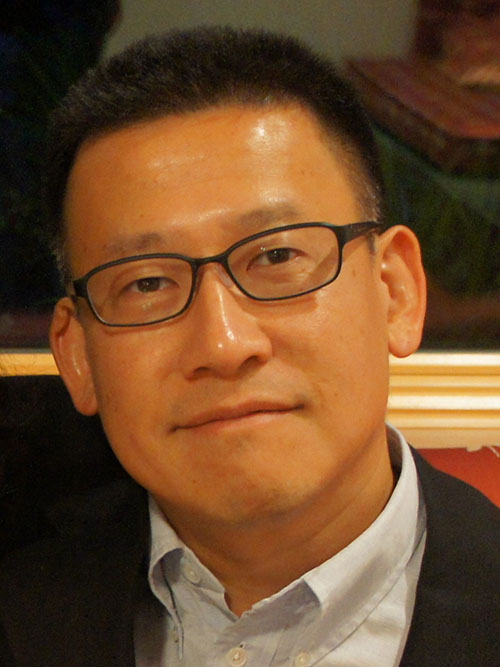 Dr. Yang is an Associate Professor of Medicine (Cardiovascular Medicine) at the Stanford University School of Medicine. He directs the Cardiovascular Stem Cell Laboratory (Yang Lab) and Stanford Cardiovascular MRI Program. Dr. Yang received degrees from Stanford University and Yale University School of Medicine. He is a physician-scientist whose research focuses on cardiovascular regeneration. His laboratory combines stem cell biology with novel imaging technology to advance clinical implementation of induced pluripotent stem cells and their derivatives. Regenerative medicine will trigger a paradigm shift and his research provides a requisite validation for clinical translation. Dr. Yang is a Principal Investigator of the National Institute of Health (NIH) funded Cardiovascular Cell Therapy Research Network designed to conduct multi-center clinical trial on novel stem cell therapy. In addition, he leads multiple NIH, foundation, and pharmaceutical research grants along with five clinical trials. He has received several prestigious awards, including the NIH Career Development Award, NIH Career Enhancement Award in Stem Cell Biology, NIH Mid-career Award, and multiple awards from both the American Heart Association and American College of Cardiology. He is a frequent guest speaker and session chair at national and international meetings.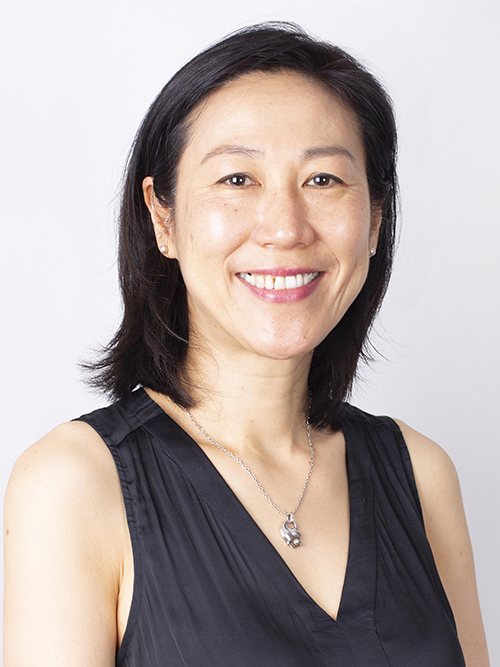 Dr. Yoshihara Yang has taught graduate courses at Ritsumeikan University, the Tokyo Institute of Technology and Hosei University Business School of Innovation Management as an affiliate professor and a lecturer. Her research focuses on the people and process behind technological innovation. Dr. Yoshihara Yang's scholarly publications have appeared in volumes by MIT Press and Tokyo University Press. In 2016, she co-organized the conference on women in the workplace, contributing to the final report published by the Shorenstein Asia Pacific Research Center (APARC) at Stanford University. Dr. Yoshihara Yang holds an M.A and Ph.D. in Political Science from Stanford University. She received her B.A. in Political Science from the University of California, Irvine with magna cum laude and B.A. in Literature from the University of the Sacred Heart in Tokyo. She is married to Dr. Phillip Yang, physician scientist at Stanford, with whom she is raising (and being raised by) their three children.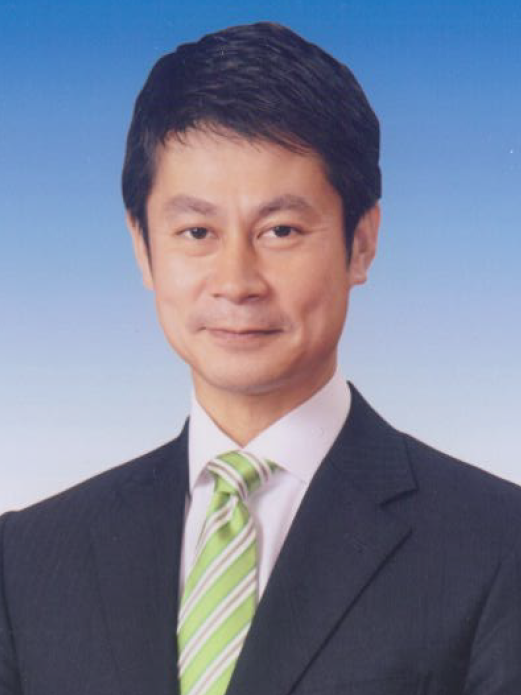 Mr. Yuzaki graduated from The University of Tokyo and received an MBA from Stanford University. At the Ministry of International Trade and Industry (now known as the Ministry of Economy, Trade and Industry), he worked on issues involving automobiles, U.S. trade, energy and venture businesses, then was seconded to a venture capital firm in Silicon Valley. After resigning from METI, he founded ACCA Networks as Founder and Representative Director, engaging in the diffusion of low and fixed cost broadband access aimed at individuals and corporate enterprises and contributing to the infrastructure of Japan's internet industry. The company was listed on the Tokyo Stock Exchange in 2005. He won his first election in 2009 as Governor of Hiroshima Prefecture and is currently developing a policy campaign with the slogan "GOOD WORK ????HAPPY LIFE – Enjoy a lifestyle of seeking the best at work and at home in Hiroshima."