A rope finds its strength in the millions of threads that it is comprised of. A little less than a year ago, I began my USJC TOMODACHI Emerging Leaders Program application essay using this sentence. Although I knew that my involvement with ELP would help to "strengthen my rope" as I gained new threads of knowledge and insight, I didn't realize how profound an impact being a part of the 2017 ELP class would have on me. My experience with ELP broadened my overall perspective, and this program and the people connected to it continually inspire me to think and reach further in all aspects of my life.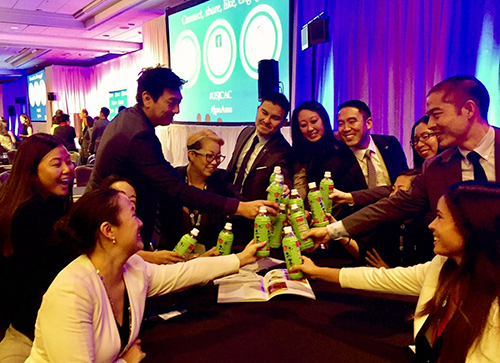 This past March I was asked to speak alongside USJC Senior Vice President Kaz Maniwa, June Taylor (JALD '18), Tim Higashide (ELP '14) and the Consulate General of Japan in Colorado at an event hosted by the USJC Rocky Mountain Chapter. I proudly shared my experience as a member of the 2017 ELP class, and was encouraged that participants from the current session of the Sakura Foundation's Mirai Generations Leadership Program(MGLP) were present. MGLP supports emerging leaders who are passionate about and dedicated to Colorado's Japanese American community, and is developing a strong core of local next generation leaders. I was honored to be a member of last year's inaugural group. This program has received generous support from USJC leaders and associates over the past two years. Participants have engaged in meaningful dialogue with Craig Ishii (ELP '13) and Stacey Uchida (ELP '14), received mentorship from Derek Okubo (JALD '14) and Gary Yamashita (JALD '17), and have heard from speakers including Robin Yasui (JALD '15) and USJC President Irene Hirano Inouye.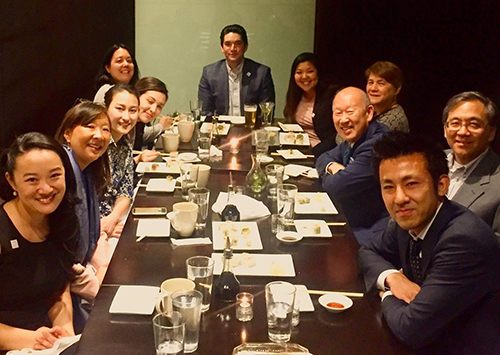 In April, as a new member of the ELP steering committee, I spent valuable time with fellow alumni, USJC staff and members of the USJC Chicago community. Our time in Chicago motivated me to further encourage cross-generational collaboration within JA communities, build stronger ties between next generation associates in the United States and Japan, and support U.S.-Japan relations through my passion for the arts. I look forward to continuing conversations about how we as alumni may contribute to ELP's inspiring synergy. I would like to express my deepest appreciation to Irene Hirano Inouye, Kaz Maniwa, Program Manager Allison Murata, and all of the ELP sponsors for the opportunity to be a part of this incomparable family.