Bilateral Boardroom: Purpose-Driven Leadership in U.S.-Japan Relations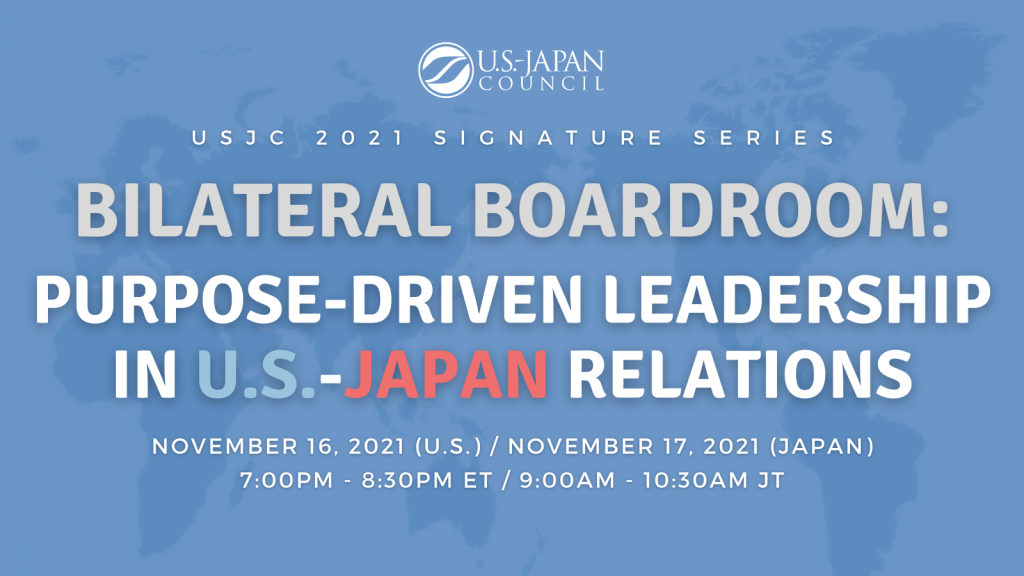 Bilateral Boardroom: Purpose-Driven Leadership in U.S.-Japan Relations
Date: November 16, 2021 (U.S.) / November 17, 2021 (Japan)
Time: 7:00pm – 9:00pm ET / 9:00am – 11:00am JT
Registration: Click here
Language: English (Simultaneous Japanese interpretation will be available)
Please join us for the second event in the U.S.-Japan Council's 2021 Bilateral Boardroom series, titled "Purpose-Driven Leadership in U.S.-Japan Relations." This series convenes key decision-makers from business, government and the civil sector in the United States and Japan for critical conversations in the bilateral relationship, with this year offering a stage for discussions on a range of new and existing challenges related to environmental, social and governance issues.
Taking place on November 16 (U.S.) and November 17 (Japan), this event will welcome Larry Fink, Founder, Chairman and Chief Executive Officer, BlackRock, Inc., and Toshiaki Higashihara, Representative Executive Officer, Executive Chairman & CEO and Director at Hitachi, Ltd., as featured speakers. They will share their thoughts on finding purpose and how to translate that into results-oriented calls-to-action for the greater good of both nations and societies across the globe.
Susan Wagner, Former Vice Chairman of BlackRock, will lead the conversation with Mr. Fink. Chair of the USJC Board of Directors Paul Yonamine, Executive Chairman, Central Pacific Bank; Chairman and Chief Executive Officer at Central Pacific Financial Corp., will lead the conversation with Mr. Higashihara.
This event follows our first 2021 Bilateral Boardroom, a climate crisis dialogue in August between U.S. Special Presidential Envoy for Climate John Kerry and Japan's Minister of the Environment KOIZUMI Shinjiro. Click here to read more or watch the recording.
Speakers
Laurence D. Fink, Founder, Chairman and Chief Executive Officer, BlackRock, Inc.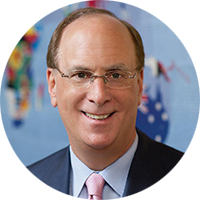 Prior to founding BlackRock, Larry Fink was a member of the Management Committee and a Managing Director of First Boston. He is a member of the Board of Trustees of NYU and the World Economic Forum and is Co-Chairman of the NYU Langone Medical Center Board of Trustees. He serves on the boards of the Museum of Modern Art, the Council on Foreign Relations, the Tsinghua University School of Economics and Management, and the Executive Committee of the Partnership for NYC. Mr. Fink earned an MBA with a concentration in real estate and a BA in political science from UCLA.
Toshiaki Higashihara, Representative Executive Officer, Executive Chairman & CEO and Director, Hitachi, Ltd.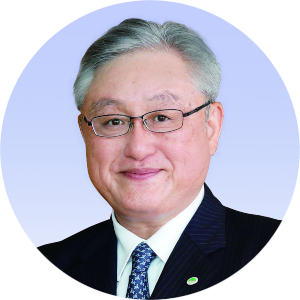 Hitachi Executive Chairman & CEO Toshiaki Higashihara leads over 350,000 employees worldwide as he guides efforts to transform Hitachi from a product-oriented company to a sustainable and diverse enterprise that harnesses innovation to solve problems for customers and society at large. His passion has driven Hitachi to become a leader in the digital transformation (DX) of social infrastructure and helped it to improve quality of life as it also increases value for customers. Prior to his current position, Mr. Higashihara has held several executive leadership positions in Hitachi business units and affiliated companies, including President of Hitachi Power Europe GmbH, President of Hitachi Plant Technologies, Ltd. and Chief Operating Officer of Hitachi's Information & Telecommunications Systems Group. Mr. Higashihara holds a Bachelor of Engineering in Electrical Engineering from Tokushima University and a Master of Science in Computer Science from Boston University.
Susan L. Wagner, Former Vice Chairman, BlackRock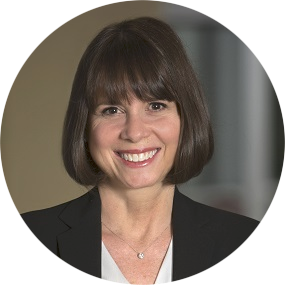 Susan L. Wagner retired as Vice Chairman of BlackRock after serving in that role from 2006 to 2012. Ms. Wagner also served as a member of BlackRock's Global Executive Committee and Global Operating Committee. Ms. Wagner previously served as BlackRock's Chief Operating Officer and as Head of Corporate Strategy. She serves as a member of the board of trustees of Wellesley College. Ms. Wagner also currently serves as a director of Color Health (privately held) and Samsara (privately held).
Paul Yonamine, Chair, USJC | Executive Chairman, Central Pacific Bank; Chairman and Chief Executive Officer at Central Pacific Financial Corp.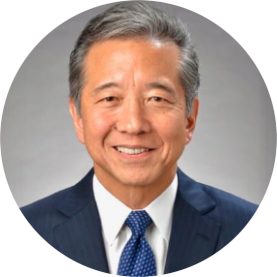 Paul K. Yonamine is the Chairman and CEO of Central Pacific Financial Corp., the parent company of Central Pacific Bank at which he serves as its Executive Chairman. Mr. Yonamine served as President and Country General Manager of IBM Japan, Ltd. until March 2017. IBM Japan was one of the best performing divisions of IBM with approximately $9 billion in annual revenues, and was recognized by Nikkei, Japan's leading business journal, as a leader in workforce diversity. Click here for full bio.
Kathy Matsui, General Partner, MPower Partners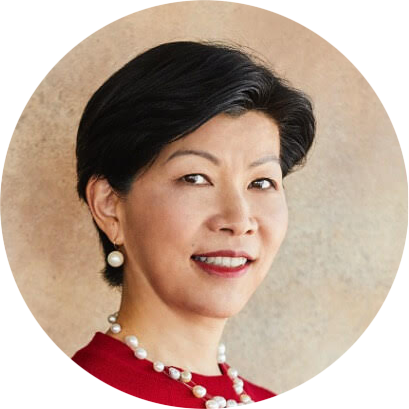 Kathy Matsui is former Vice Chair of Goldman Sachs Japan and Chief Japan Equity Strategist. She was ranked No. 1 in Japan Strategy by Institutional Investor multiple times, and her ground-breaking "Womenomics" research spurred former Prime Minister Shinzo Abe to promote gender diversity as part of the nation's growth strategy. She is also a highly-regarded corporate governance expert, having advised Japanese companies on global best practices during her 30-year research career. She serves on the boards of the Asian University for Women Support Foundation, U.S.-Japan Council, and The Nature Conservancy Asia Pacific Council, and is an adjunct professor at Kyoto University's Graduate School of Management. She earned an MA from Johns Hopkins School of Advanced International Studies and an AB, magna cum laude, from Harvard University. Her book, How to Nurture Female Employees, is based on lessons learned from managing research teams across Asia. She is Japanese American and also the mother of two children.
Melanie Nakagawa, Special Assistant to the President and Senior Director for Climate and Energy, National Security Council, The White House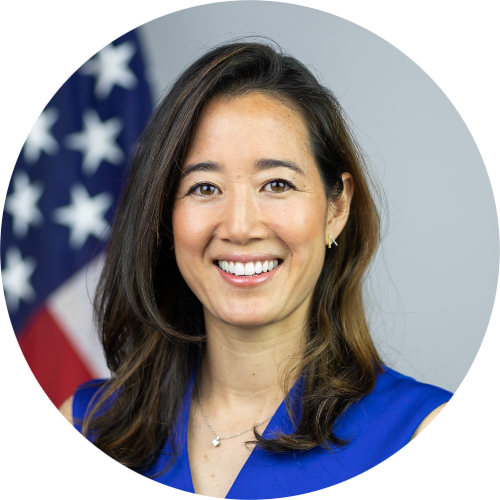 Melanie Nakagawa serves as Special Assistant to the President and Senior Director for Climate and Energy at the National Security Council, where she advances the Biden-Harris Administration's policy of integrating climate change and energy security into U.S. foreign policy and national security. Prior to joining the Administration, she was the Director of Climate Strategy at Princeville Capital. In this role, she led the firm's climate-focused strategy to invest in global growth-stage technology-enabled companies delivering transformative solutions to climate change and launched its inaugural climate tech fund. She previously served in the Obama-Biden administration as Deputy Assistant Secretary for Energy Transformation at the U.S. Department of State and was Secretary of State John Kerry's strategic advisor on climate change. Earlier in her career, she was the Senior Energy and Environment Counsel for the Senate Foreign Relations Committee and an attorney with the Natural Resources Defense Council. Ms. Nakagawa earned a J.D. from American University Washington College of Law, an M.A. in International Affairs from American University's School of International Service, and an A.B. from Brown University.
Rika Nakazawa, Group Vice President, Industry X Co-Innovation, NTT, Ltd.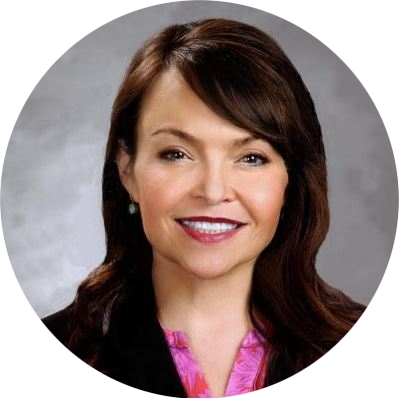 Rika Nakazawa is a senior leader, investor, best-selling author, and frequent public speaker on technology-powered business transformation and next-generation computing. She is a senior executive at NTT as Group Vice President Industry X.0, where she is responsible for building the 5G and IoT consulting practice, focusing on NTT's most strategic and innovative clients. Ms. Nakazawa has worked in global roles over two decades in senior executive roles in strategy, design thinking, business development, consulting, and marketing with Fortune 500 companies – Accenture, NVIDIA, Capgemini Sony, American Express – and Silicon Valley startups. She is a Digital Transformation and Diversity veteran and has served on multiple start-up boards in Next-Generation Computing, Blockchain and Artificial Intelligence ecosystems. Throughout her career, she has been an avid advocate for ESG and especially advancing women's leadership in governance, technology, and business across industry verticals and global dimensions.
Robin Takashi Lewis, Co-Founder, mymizu; Representative Director, Social Innovation Japan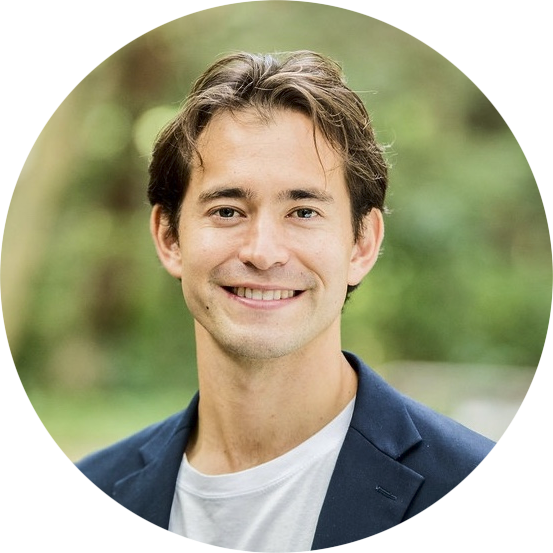 Robin Takashi is a social entrepreneur based in Japan, recently recognized by M.I.T. Technology Review in its inaugural "Top Innovators Under-35" Japan awards. He is Co-founder of mymizu, a platform to reduce consumption of single-use plastics through the power of technology and community. For 10+ years, Mr. Takashi has worked with social enterprises, NGOs and inter-governmental organizations, including the World Bank, and has managed sustainable development projects around the world, including in Japan, Haiti, Vanuatu and Mozambique. Mr. Takashi is also the Representative Director of Social Innovation Japan, a platform for social good focusing on the UN Sustainable Development Goals (SDGs), named by Nikkei as one of the 100 companies building the future of Japan and a two-time winner of Japan's 'Minister of Environment Prize'. He holds Board Member positions at Shibuya QWS and Youth4Nature, and graduated with an M.A. in International Business from the University of Edinburgh, UK.
Lori Teranishi, Founder and CEO, iQ 360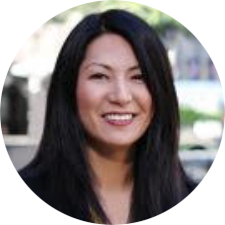 Lori Teranishi is the founder and CEO of iQ 360, providing award-winning strategic communications solutions to business leaders, global corporations, innovative startups, nonprofits and government agencies. Ms. Teranishi's expertise lies in business consulting, crisis communications, issues management, corporate positioning and marketing strategy. She has a successful track record repositioning brands, launching and executing major change initiatives, counseling companies in the sustainability and ESG (environmental, social and corporate governance) space and protecting reputations in the face of high-profile litigation, mass company layoffs and regulatory investigations. Before founding iQ 360, Lori oversaw product and technology PR as a vice president at Visa and also served as chief of staff to Visa's chief operating officer. She holds bachelor's degrees in mass communications and political science from the University of Utah, and earned her MBA from the University of San Francisco.
EMCEE: Suzanne Basalla, President and CEO at U.S.-Japan Council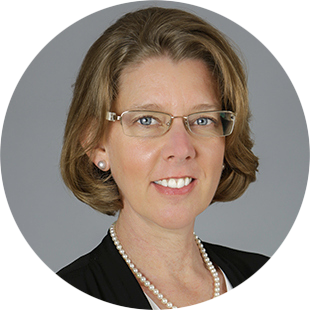 Suzanne Basalla is the President and Chief Executive Officer of the U.S.-Japan Council (USJC). Suzanne succeeds the late Irene Hirano Inouye as the leader of the Council. Suzanne is also a member of the Japan Society of Northern California Board of Directors and Special Advisor to Career Girls. She joins USJC from her role as Chief of Staff at the Toyota Research Institute (TRI), a Silicon Valley-headquartered subsidiary of Toyota Motor Corporation that develops automated driving, robotics, and other human amplification technology for Toyota. She joined TRI in 2017. Click here for full bio.
Schedule
Tribute Video to Irene Hirano Inouye and Senator Daniel K. Inouye
Climate Update from Melanie Nakagawa (National Security Council)
Interview with Larry Fink (BlackRock)

Moderated by Susan Wagner (BlackRock)

Interview with Toshiaki Higashihara (Hitachi, Ltd.)

Moderated by Paul Yonamine (Central Pacific Financial Corp.)

Panel Discussion:

Robin Lewis (Social Innovation Japan | mymizu)
Kathy Matsui (MPower Partners)
Rika Nakazawa (NTT, Ltd.)
Moderated by Lori Teranishi (iQ 360)
Registration
If the above form does not work, please click here to register.
Click here to read about the 2020 Bilateral Boardroom.