A USJC Corporate Member Conversation with Former Senator Chris Dodd on the U.S. Elections (Virtual Event)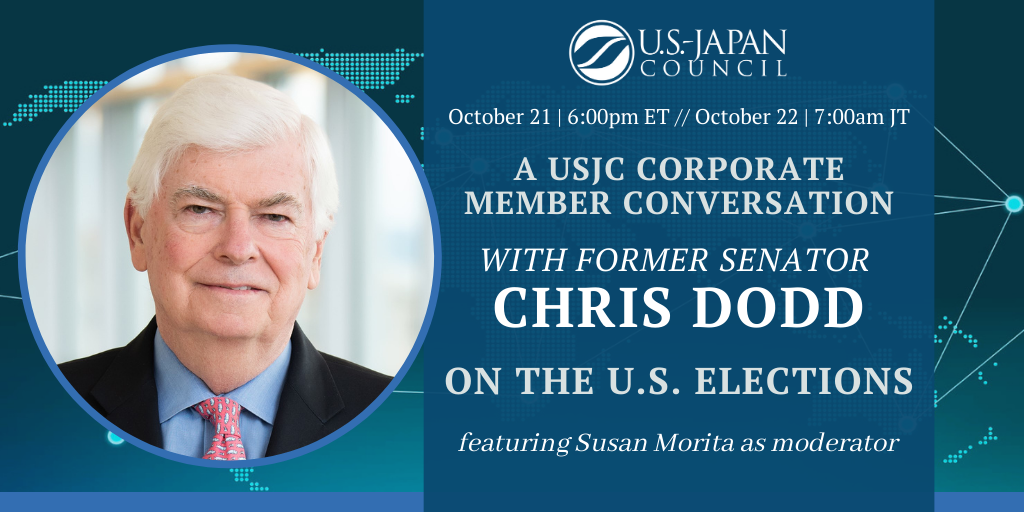 A Conversation with Former Senator Chris Dodd on the U.S. Elections
Date: October 21, 2020 (U.S.) / October 22 (Japan)
Time: 6:00pm – 7:00pm ET / 7:00am – 8:00am JT
Registration: Invitation only
USJC corporate donors are invited to join an event, "A Conversation with Former Senator Chris Dodd on the U.S. Elections," which will provide a unique perspective on the upcoming November elections.  With his decades of experience in Washington, DC as a U.S. Senator and Congressman, and as Chairman and CEO of the Motion Picture Association of America, as well as his recent leading role on Joe Biden's Vice Presidential Selection Committee, Chris Dodd will offer an insider's perspective on the upcoming election, and will help to outline what is at stake for the U.S.-Japan relationship and companies who care about it. The conversation will be moderated by former USJC Board member, and Arnold & Porter partner, Susan Morita.
If interested in attending this exclusive event, please contact [email protected] about corporate membership and sponsorship.
Featuring
Christopher J. Dodd, Senior Counsel, Arnold & Porter; Former U.S. Senator and Former Member of the U.S. House of Representatives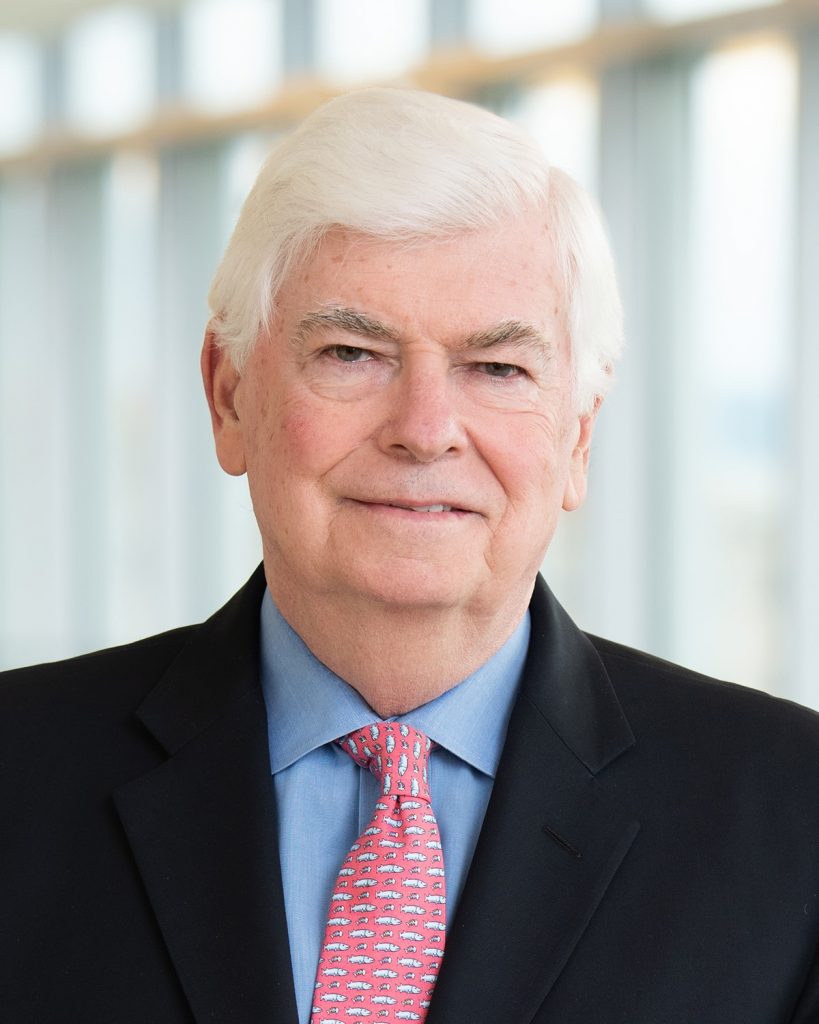 Senator Dodd brings strategic counsel to Arnold & Porter's clients seeking to address governmental, political and business challenges. Senator Dodd previously served in the U.S. Congress for more than three decades. He was Chairman of the Senate Committee on Banking, Housing and Urban Affairs and on the Committees on Foreign Relations (including its East Asia subcommittee) and Health, Education, Labor and Pensions. Laws that he authored include the Dodd-Frank Wall Street Reform and Consumer Protection Act, as well as the Family and Medical Leave Act. After leaving government service in 2011, Senator Dodd joined the Motion Picture Association of America.  In 2020, Senator Dodd served as part of a four-member Vice Presidential Selection Committee for the Joe Biden Presidential Campaign.

Susan T. Morita, Partner, Arnold & Porter; Former Board Member, U.S.-Japan Council (Moderator)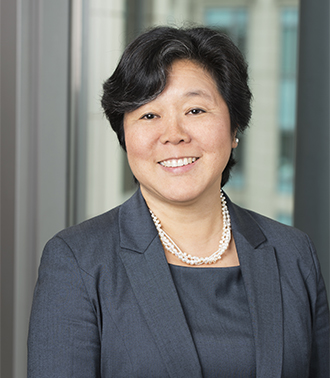 Susan Morita's practice focuses on corporate and securities matters, with an emphasis on domestic and international business transactions, including strategic acquisitions and investments, divestitures and complex joint ventures. Ms. Morita represents domestic and international clients in a wide range of industries, including financial services, healthcare, electronics, information technology, chemicals and industrial manufacturing. Ms. Morita is a graduate of Harvard Law School, where she was an Editor of the Harvard Law Review. She received a Master's degree in public administration from the Princeton School of Public and International Affairs, where her principal focus was international political economy and trade policy. Ms. Morita serves on the Board of Governors of the Japanese American National Museum, and the Advisory Committee of Halcyon Incubator. She is a Former Board Member of the U.S.-Japan Council.