Bilateral Boardroom: Leadership through Crisis, Lessons Learned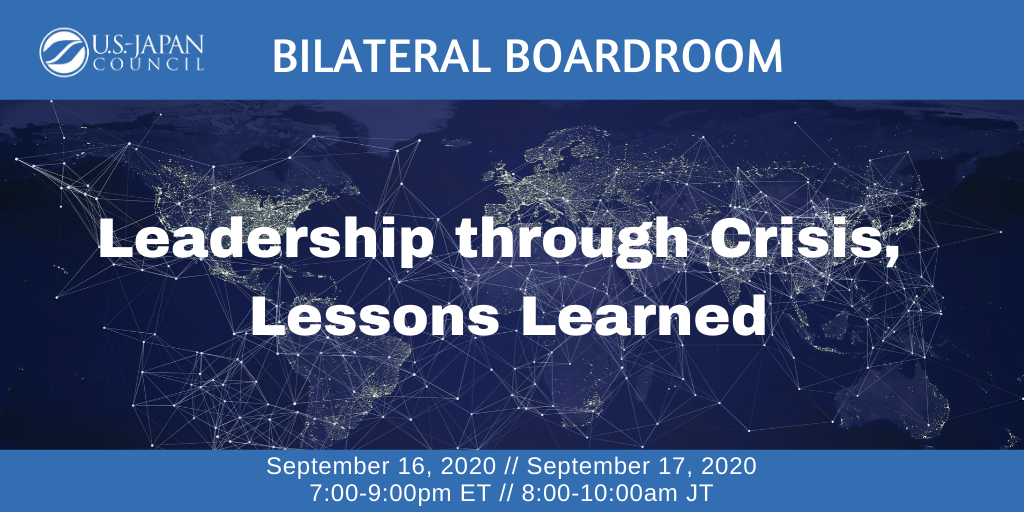 Please join us for the first edition of the U.S.-Japan Council's Bilateral Boardroom, convening key decision-makers from business, government, and the civil sector in the United States and Japan for critical conversations around the theme of Leadership Through Crisis, Lessons Learned. Don't miss your opportunity to be part of the conversation around examining leadership and critical lessons from prior crises, analyzing the impact of the current coronavirus pandemic from a social and economic perspective, and setting the agenda for the future of the U.S.-Japan relationship.
The program will include a tribute to USJC's Founder and President, the late Irene Hirano Inouye, a panel dialogue and fireside chat on crisis leadership, insight videos from industry and community leaders, and additional content to be announced.
Registration will open soon.
Speakers include:
Suzanne Basalla, President & CEO, U.S.-Japan Council
Phyllis Campbell, Chair, Pacific Northwest Region, JPMorgan Chase & Co.
Nobuyuki Hirano, Chairman, Mitsubishi UFJ Financial Group, Inc.
Taro Kono, Minister of Defense, Government of Japan
Kathy Matsui, Vice Chair and Chief Strategist, Goldman Sachs (Japan)
Hiroaki Nakanishi, Chairman of the Board, Executive Officer, Hitachi, Ltd.
Takeshi Niinami, CEO, Suntory Holdings Limited
Darren Walker, President, Ford Foundation
Paul Yonamine, Executive Chairman, Central Pacific Bank
Additional speakers to be added soon!
Leadership Through Crisis, Lessons Learned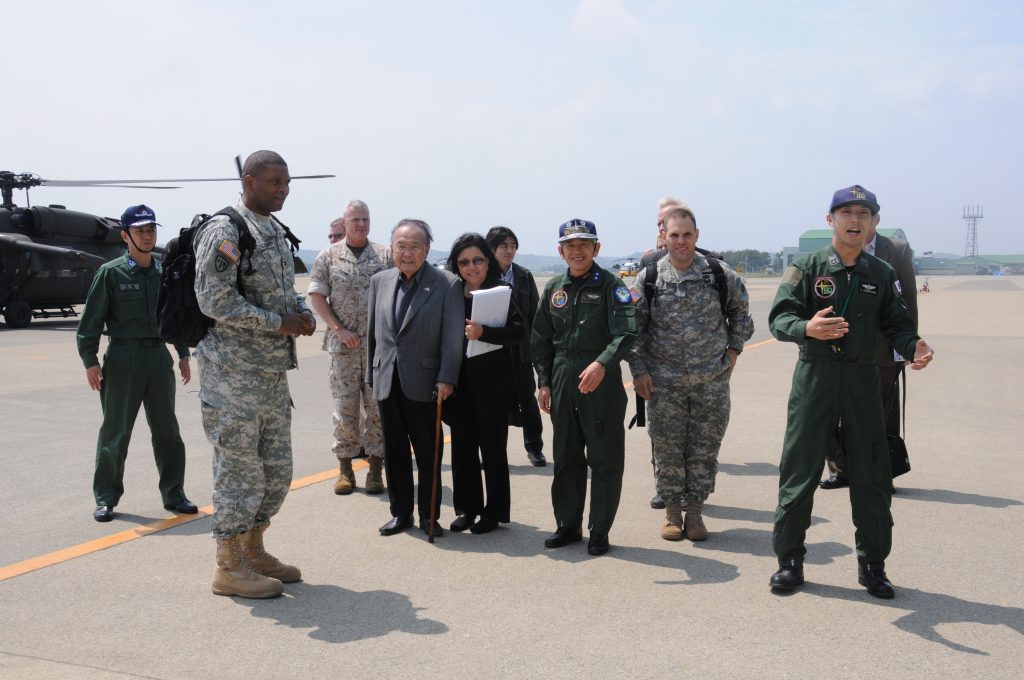 Senator Daniel K. Inouye and Irene Hirano Inouye, together with Japanese American leaders, founded USJC in 2008. Reflecting on their unwavering commitment to U.S.-Japan relations has propelled our resolve to continue their work through the U.S.-Japan Council. They served as shining examples of how to lead through crises, as evidenced by one of USJC's signature programs – the TOMODACHI Initiative, which was born out of support for Japan's recovery from the Great East Japan Earthquake.
With your support, USJC can continue to further the vision and mission that the Senator and Irene so steadfastly put in motion.