Chiura Obata: American Modern
When
–
Where
Smithsonian American Art Museum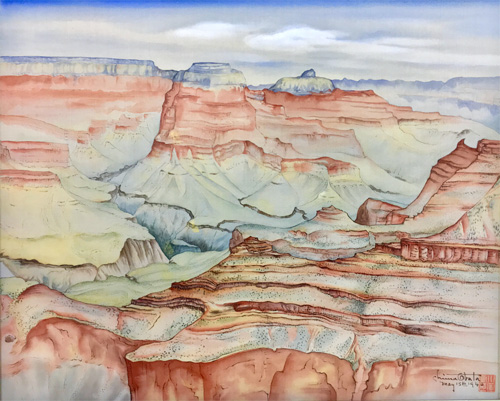 Chiura Obata (1885–1975) is a Japanese American artist who was born in Okayama and immigrated to California. Today Obata is best known for majestic views of the American West. During World War II, he created art schools in the Japanese American incarceration camps to help fellow prisoners cope with their displacement and loss.
Chiura Obata: American Modern presents more than 150 paintings and personal effects, many on public display for the first time in this tour. The exhibition's presentation at the Smithsonian American Art Museum (SAAM) is the final stop of a five-museum tour and the only venue east of the Rocky Mountains. For more information, please visit the SAAM website.
On Thursday, December 5, ShiPu Wang, professor at the University of California, Merced, and guest curator for the exhibition, will discuss Obata's career as a painter, teacher, and cultural ambassador. Wang will also highlight the Archives of American Art's newly acquired Obata papers. For more information on this event, please see this page.