A Conversation with Dr. Siddharth Mohandas, Deputy Assistant Secretary of Defense for East Asia (invitation only)
Date: July 22, 2021
Time: 2:00pm ET | 11:00am PT | 8:00am HT
This event is by invitation only.
USJC corporate donors are invited to a virtual conversation with Dr. Siddharth Mohandas, Deputy Assistant Secretary of Defense for East Asia, to hear his perspectives on key issues in the region, including the future of the U.S.-Japan alliance and developments related to Taiwan and North Korea.
If interested in attending this exclusive event, please contact [email protected] about corporate membership and sponsorship.
Featuring
Dr. Siddharth Mohandas
Deputy Assistant Secretary of Defense for East Asia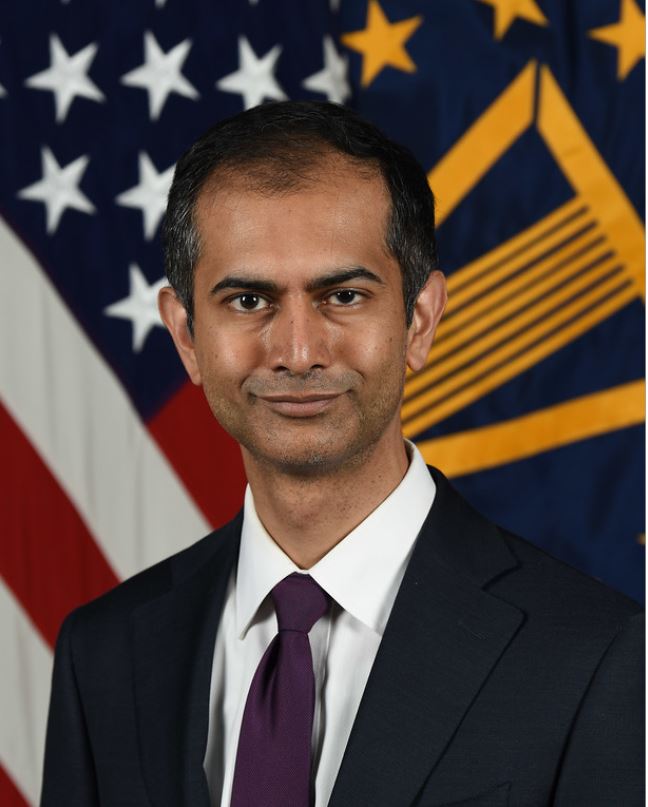 Dr. Mohandas serves as the Deputy Assistant Secretary of Defense for East Asia in the Office of the Assistant Secretary of Defense for Indo-Pacific Security Affairs within the Office of the Secretary of Defense. He is responsible for advising the senior leadership within the Department of Defense on all policy matters pertaining to the development and implementation of defense strategies, plans, policies, and bilateral security relations for the East Asia region (Japan, the Republic of Korea, Australia, New Zealand, Taiwan, Mongolia, the Pacific Islands, and North Korea).
During prior government service, Dr. Mohandas was Principal Deputy Director of the Secretary of State's Policy Planning Staff. In this role, he advised Secretary of State John Kerry on policy priorities for the State Department and helped lead a team of 30 professionals who prepared strategic assessments and recommendations for the Secretary.
During his tenure, the Policy Planning Staff played a significant role in a number of critical foreign-policy issues including deepening U.S. engagement throughout the Asia-Pacific region, responding to multiple crises in the Middle East, and managing relations with Europe and Russia. With respect to Asia, Dr. Mohandas was involved in strategic dialogues with China and India, developing policy to manage tensions in the South China Sea, responding to the North Korean nuclear threat, and promoting U.S. economic engagement across Asia.
Dr. Mohandas previously served at the Department of Defense as Special Assistant to the Under Secretary of Defense for Policy, advising the Under Secretary on a broad set of national security and defense policy topics. He worked on a range of issues including managing military-to-military relations with China, strengthening U.S. cyber and missile defenses, and upgrading U.S. alliances with Japan, the Republic of Korea, and Australia. He also served in the Pentagon's Office of Asian and Pacific Security Affairs, where he was the lead action officer for South China Sea issues, and in the Office of Strategy, Plans, and Forces, where he authored a Department-wide Asia-Pacific strategy review. Prior to that, he served at the State Department as Special Advisor to the Assistant Secretary of State for European and Eurasian Affairs.
In the private sector, Dr. Mohandas was Director of Research and a Principal at The Asia Group from 2017 to 2021. He has also served as an editor at Foreign Affairs magazine. He has held research fellowships at the Brookings Institution, the Center for a New American Security, and the Olin Institute for Strategic Studies at Harvard University. He has written for multiple publications, including Foreign Affairs, The National Interest, and The American Prospect.
He holds a Ph.D. in government from Harvard University, an M.Phil. in international relations from Cambridge University, and an A.B. summa cum laude from Harvard College.