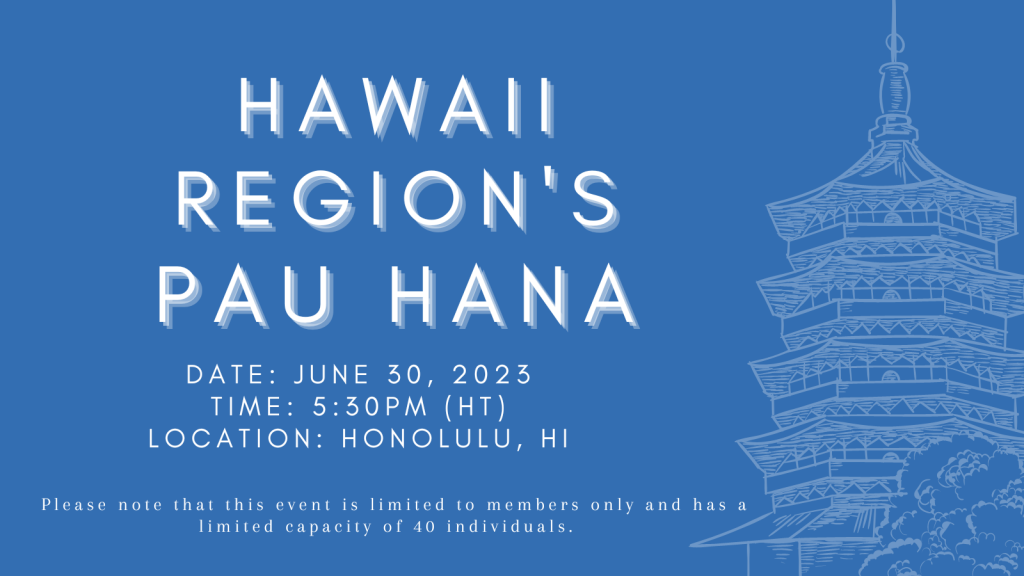 Date: June 30, 2023
Time: 5:30pm (HT)
Location: Honolulu, HI
Registration: Please contact Lauren Matsumoto at [email protected] if you have any questions.
Join USJC's Hawaii Region for a summer pau hana. The event will take place at the Pagoda Penthouse (1525 Rycroft St, Honolulu, HI 96814). Please note that this event is limited to members only and has a limited capacity of 40 individuals.