Ninth Business Advisory Board Welcomes Jesper Koll
The ninth U.S.-Japan Council Business Advisory Board (BAB) was held at the Tokyo American Club on February 21, welcoming Jesper Koll, Chief Executive Officer of Wisdom Tree Japan, as a featured speaker.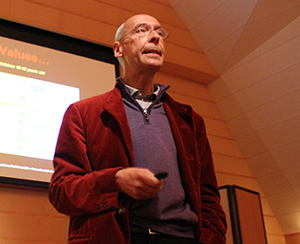 Scott Sato, Member of the USJC Board of Directors and the USJC (Japan) Board of Councilors, emceed the evening. Masaaki Tanaka, Vice-Chair of the Board of Councilors, who has been leading the Council's BAB activities in Japan, gave opening remarks.
USJC President Irene Hirano Inouye shared updates on the Council's activities, including Prime Minister Abe's historic visit to Pearl Harbor in December 2016, the Japan-Hawaii Economic Summit, which will take place in Hawaii from May 9 to 11, and the 2017 Annual Conference, which will be held in Washington DC on November 13 and 14.
Through BAB, USJC aims to provide a platform for people to get to know one another and network during the reception. Hiroyuki Watabiki, President of Tokio Marine & Nichido Human Resources Academy Co., Ltd.; Richard Folsom, Representative Partner of Advantage Partners, LLP; and Eugene Saburi, President of Adobe System Co., Ltd were among the special guests who introduced themselves.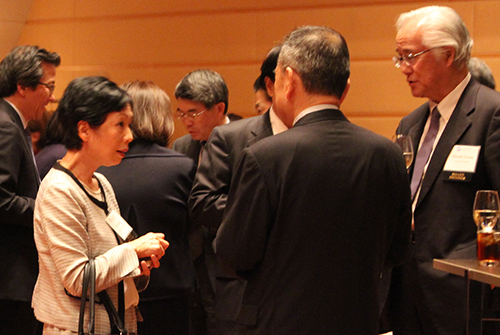 Mr. Sato then introduced Mr. Koll, who shared his insights on the world economy, especially in relation to the new administration in the United States. Mr. Koll emphasized the importance of the role that USJC plays in promoting people-to-people connections between the United States and Japan, attracting talent to both countries and supporting the younger generation, including those who are entrepreneurs.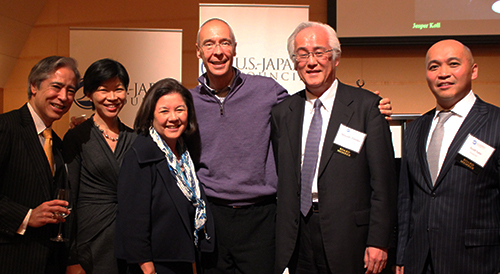 Mr. Sato concluded the evening by thanking those who joined the event, and announcing the tenth BAB meeting, which will be held on June 22, with a keynote speech from Heizo Takenaka, Chairman/Director of Pasona Group Inc. and Professor Emeritus at Keio University.