Regional Women In Leadership: Stories of Women Leaders In the South (Virtual Event)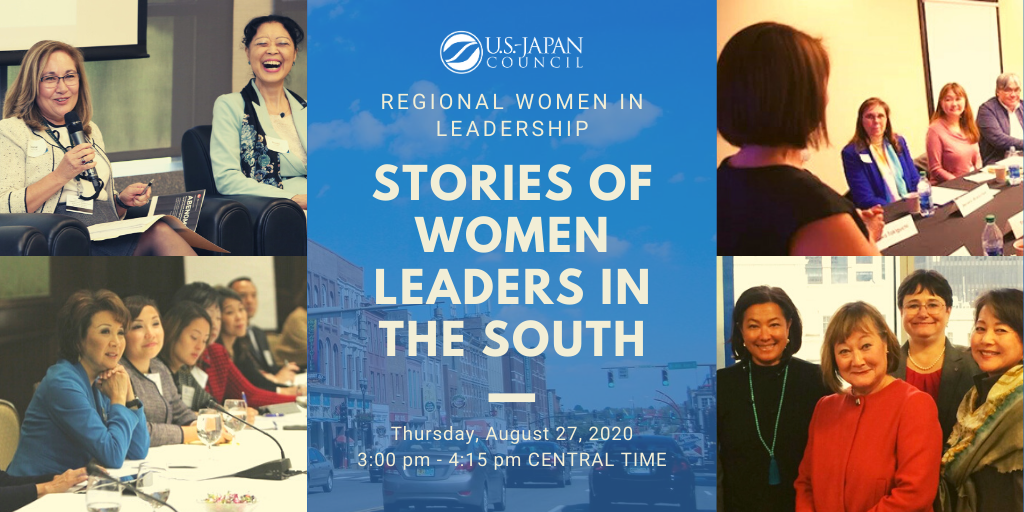 Regional Women In Leadership: Stories of Women Leaders In the South (Virtual Event)
Date: Thursday, August 27 (U.S.)
Time: 3:00pm – 4:15pm CT / 4:00pm – 5:15pm ET
Registration: Click Here
Gender equality and women's empowerment remains an important issue in both the United States and Japan.  This webinar will explore four women leaders and their personal journeys to success. In Part I, in her talk titled, "Gender Equality and Women's Empowerment," Consul General Kayoko Fukushima will speak about her experiences and share observations from her former role as the first Director of the Japan Liaison Office of UN Women. Part II will consist of a panel of three women which highlights each of their individual and unique experiences as businesswomen in the South, with comparative discussions on working in a major Japanese corporation.   
The Regional Women In Leadership (RWL) program is in its sixth year at the U.S.-Japan Council.  The program's objective is to provide opportunities for discussions on the advancement of women in leadership.  RWL encourages members and collaborators to convene in a series of events to educate and discuss women's leadership in the context of U.S.-Japan relations, creating a conversation about women's issues among diverse communities and business leaders.  Funding is provided by the Government of Japan's Ministry of Foreign Affairs. 
Speakers
Moderator: Masami Izumida Tyson
Global Director of FDI and Trade, State of Tennessee, Department of Economic and Community Development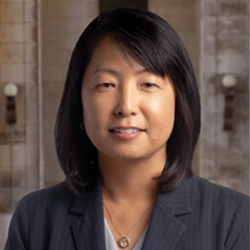 Masami Izumida Tyson serves as the Global Director of Foreign Direct Investment and Trade for the State of Tennessee Department of Economic and Community Development. She works to create jobs for Tennesseans by recruiting and supporting foreign businesses to and in the State. She manages and develops strategy for Tennessee's offices in six worldwide locations whose mission is to identify and recruit companies to invest in Tennessee. Ms. Tyson is also the state's trade director as well as the representative for Tennessee's international matters. She interfaces with international delegations as well as various diplomatic offices and organizations located domestically and abroad.
Ms. Tyson was born and raised in Yokohama, Japan, has lived in the United States since age 18, and has been a proud Tennessean for over twenty-five years. She received her B.A. and M.A. in the Writing Seminars at the Johns Hopkins University, where she was a recipient of the Sudler Prize in the Arts. After teaching creative writing at Johns Hopkins and then in high schools in Tennessee, she received her law degree from Vanderbilt Law School. After over fifteen years of a career in law, Ms. Tyson transitioned to her current role of public service in economic development, in which she could best use her international background and best serve her fellow Tennesseans. She was hired by Commissioner Bob Rolfe to assume her current role in October of 2018.
Ms. Tyson serves on boards and committees of several organizations, including the International Business Council, Japan-America Society of Tennessee, Memphis Institute of Regenerative Medicine, and the Tennessee District Export Council, and she is a member of the U.S.-Japan Council. She lives in Nashville with her husband and their three children.
Ms. Kayoko Fukushima
Consul-General of Japan in Nashville (Arkansas, Kentucky, Louisiana, Mississippi and Tennessee)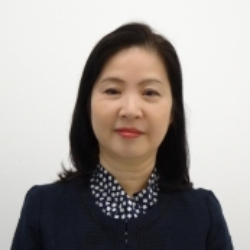 Consul-General Fukushima assumed her post as Consul-General of Japan in Nashville in December 2019. This is her third diplomatic assignment in the U.S.: she received a Master of Law and Diplomacy from the Fletcher School of Tufts University in 1985 and served at the Consulate-General of Japan in New York (1993-1996). The Consul-General has extensive experience working this the United Nations. She served as a Program Officer at the United Nations University (2003-2006) and as the founding Director of the UN Women Japan Liaison Office (2015-2017), both based in Tokyo.
Consul-General Fukushima joined the Ministry of Foreign Affairs of Japan (MOFA) in 1981 after receiving a Bachelor of English Literature from Sophia University. She has held a variety of posts at MOFA headquarters in Tokyo, most recently serving as Director of Diplomatic Archives (2017-2019). Prior to that, she held several posts in the Minister's Secretariat, including as Senior Coordinator of the Public Diplomacy Strategy Division (2014-2015) as well as Assistant Chief of Protocol (2011-2013). She served overseas at the Embassy of Japan in Ireland (1985-1988) and the Embassy of Japan in Thailand (2006-2008).
Consul-General Fukushima is married with two adult daughters.
Ms. Christine Karbowiak
Vice Chair, Chief Administrative Officer, Chief Risk Officer, and Executive Vice President, Bridgestone Americas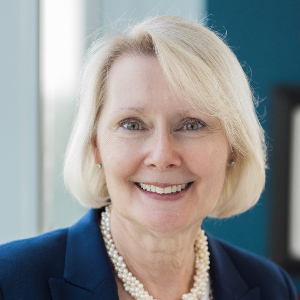 With 28 years of service with Bridgestone Americas, Christine Karbowiak in her numerous roles oversees all of Bridgestone Americas' risk and reputation management departments, including communications, environmental, corporate security, safety, industrial hygiene, and internal audit, as well as government relations, sustainability and the Nashville office facilities. Additionally, she chairs the Bridgestone Americas Board Audit Committee and serves on that Board's Governance and Risk Committee and is Chair of the Bridgestone Americas Trust Fund. She led the team that was responsible for negotiating and executing Bridgestone's TOP Sponsorship Agreement with the International Olympic Committee (IOC) in 2014 and was a member of the Bridgestone International Organizing Committee, the global executive team charged with overseeing Bridgestone's activation of its TOP partnership with the IOC. In 2019, she was named G-Chief Sustainability Officer for Bridgestone Corporation, a role that reports through the company's Global Head Office.
Ms. Karbowiak joined Bridgestone Americas in Chicago at the company's Retail Operations as Senior Counsel in 1992. Before Bridgestone Americas, she was an Associate at the law firm of Quinn, Jacobs & Barry and served as an attorney with G.D. Searle and Company (later, The NutraSweet Company). She earned both a bachelor's degree in journalism and a Juris Doctor degree from the University of Illinois.
Ms. Karbowiak is active in community organizations and volunteer efforts and currently serves on several boards and committees. She has received numerous recognitions for her community service and professional accomplishments—most recently in 2020, Ms. Karbowiak was awarded The Order of the Rising Sun, Gold Rays with Rosette by the Government of Japan for her contribution to promoting friendly relations and mutual understanding between Japan and the United States.
Ms. Miyuki Mangrum
General Manager of Specialty Steel and Wire Division, Metal One America Inc.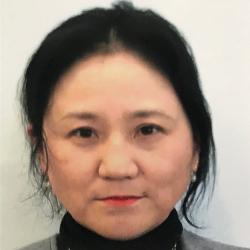 Miyuki Mangrum joined Nissho Iwai America Corporation (A Japanese general trading firm, and the predecessor of Metal One America) in 1996. She is the General Manager of Specialty Steel and Wire Division for Metal One America Inc. Established in 2003, Metal One America is a fully integrated steel trading and distribution company, which indirectly owned by Mitsubishi Corp and Sojitz Corp.
She holds BBA and MBA from Middle Tennessee State University. She has been living in Nashville area since early 90's. Prior to arriving in Nashville, she grew up in Japan and worked for Japan Airlines. She traveled over 20 different countries with the company and learned different cultures.
Ms. Lori Odom
Vice President of International Business, Nashville Area Chamber of Commerce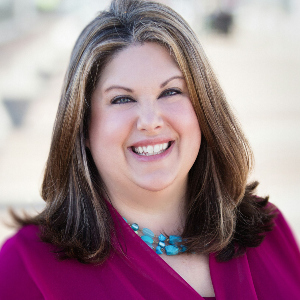 Lori Odom is the Vice President of International Business for the Nashville Area Chamber of Commerce. Odom leads the Chamber's international business initiatives which include promoting the Nashville region globally, building a network of relationships with international business influencers, and facilitating economic growth through Foreign Direct Investment (FDI) and the expansion of metro Nashville companies into international markets. She also leads the International Business Council Advisory Board, a cross section of the region's global business leaders who serve as advisors to the Chamber and as advocates for international businesses operating in or considering investing in Middle Tennessee. Prior to joining the Chamber, she oversaw international business development for the Tennessee Department of Economic and Community Development which included staff located in Japan, China, Germany, and Canada.
A graduate of the University of Tennessee in Knoxville, Ms. Odom earned a Master of Science in Human Resource Development and a Bachelor of Science in Communications. She sits on the boards of the Japan America Society of Tennessee, Sister Cities of Nashville, the Center for International Business at Belmont, TN-China Network and the Tennessee World Affairs Council.