Regional Women in Leadership: The Fearless, The Fabulous & The Feminine (Virtual Event)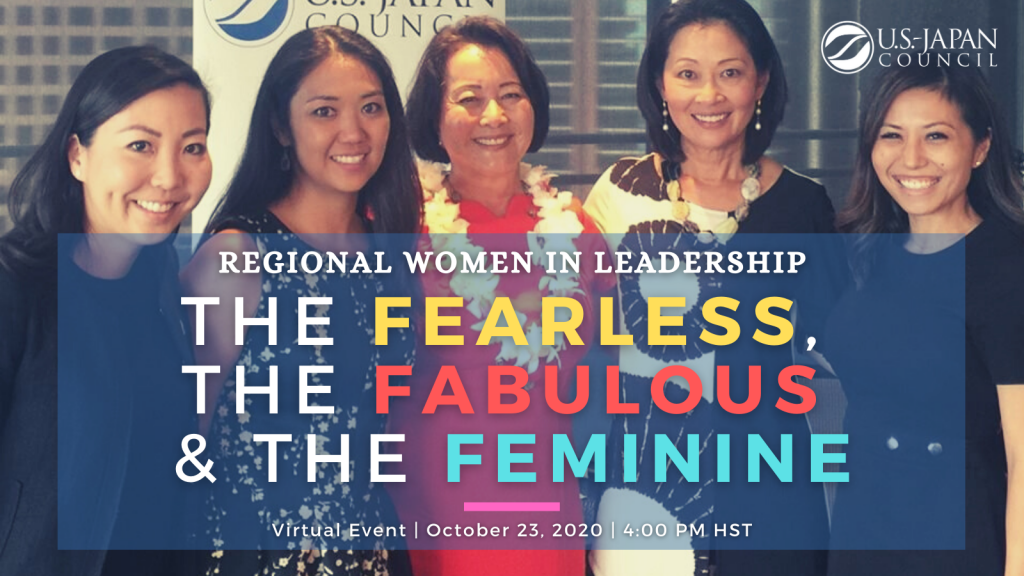 As part of the U.S.-Japan Council's Regional Women in Leadership series, the Nisei Veterans Memorial Center is partnering with USJC on a two-part panel titled "The Fearless, The Fabulous & The Feminine." Both organizations, fulfilling their purpose to educate and strengthen U.S.-Japan relations, will discuss the topic of "Womenomics," which intends to strengthen female representation and entrepreneurship.
Regional Women in Leadership: The Fearless, The Fabulous & The Feminine
Date: October 23, 2020
Time: 4:00 PM Hawaii Standard Time
Registration: Click here
The October panel will delve into topics such as: work-life balance, resilience, and the traits of a female leader. Our guest speakers will participate in answering questions through our moderator and tell their stories on what it means to be an influential figure in their work and community.
The Regional Women In Leadership (RWL) program is in its sixth year at the U.S.-Japan Council. The program's objective is to provide opportunities for discussions on the advancement of women in leadership. RWL encourages members and collaborators to convene in a series of events to educate and discuss women's leadership in the context of U.S.-Japan relations, creating a conversation about women's issues among diverse communities and business leaders. Funding is provided by the Government of Japan's Ministry of Foreign Affairs.
Featuring

Meredith Ching (Executive Vice President of External Affairs, Alexander & Baldwin)
Meredith Ching joined A&B in 1982, becoming one of the company's youngest corporate vice presidents in 1988. Her current community involvement includes the boards of the Kapiolani Health Foundation, Hawaii Agricultural Foundation, Hawaii Ag and Culinary Alliance, and the A&B Sugar Museum, with prior involvement on the boards of Girl Scouts of Hawaii, Hawaii Nature Center, Nature Conservancy, YMCA, Hawaii Medical Service Association, Palama Settlement, Neighborhood Justice Center, and Child and Family Service. Government service includes appointments to the State of Hawaii Commission on Water Resource Management, State Board of Agriculture, City & County of Honolulu Charter Commission, Mayor's Task Force to develop the Pacific Nations Center & Governor's Task Force on the Dept. of Environmental Protection. She holds a Bachelor of Science degree in civil engineering from Stanford University and a master's degree in business administration from the University of California at Los Angeles.

MODERATOR: Malika Dudley (Meteorologist, KITV4 News Island News)
Malika Dudley was born and raised in Papa'ikou on the Hamakua coast of the Big Island. She is a graduate of Hilo High School & the University of Hawai'i at Manoa, where she was a regent scholar. Ms. Dudley attended Mississippi State University, where she earned her certification in meteorology. She is currently finishing her Masters in Communicology at UH. She began her career in news at KGMB9 in 2007. During that time, she was nominated for two Emmy Awards for her weather anchoring and was a regional winner of the prestigious Edward R. Murrow Journalism Award for her reporting on Hawai'i's tsunami damage in 2011. In 2019, Malika was recognized by the Society of Professional Journalists Hawai'i Chapter in the category of Science Reporting. In her free time, the former Miss Hawaii is a black belt in karate, surfer, jewelry designer, singer, TV Host, and freelance social media influencer and writer. Ms. Dudley lives on Maui with her husband and their two children.
Saedene Ota (President, Sae Design)
Saedene Ota is the owner and creative director of Sae Design Inc., a graphic design and visual marketing agency headquartered on the Island of Maui. In her over 22 year career, Ms. Ota has received numerous design, graphics and marketing awards and recognitions. Ms. Ota, who resides on Maui, is a director on the boards of Central Pacific Financial Corp. and Central Pacific Bank. She additionally serves on the boards of the Chamber of Commerce of Hawaii, Maui Economic Development Board, Nisei Veterans Memorial Center and Wailuku Community Association.
HOST: Deidre Tegarden (Executive Director, Nisei Veterans Memorial Center)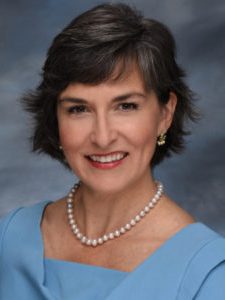 Deidre Tegarden is Executive Director of the Nisei Veterans Memorial Center, Maui, Hawaii, a position she has held since 2016. As a young woman she spent many years studying and working in Japan and China, an experience that shaped her deep respect for the contributions Asian cultures have made to Hawaii. She has extensive experience in nonprofit and public sector administration and prior to joining the NVMC, she served as Chief of Protocol for the State of Hawaii in the administrations of Governors Neil Abercrombie and David Ige. Her facility with languages, Japanese and Chinese, proved beneficial in her duties which included meeting with heads of state worldwide, supervising visits of foreign dignitaries, managing official state ceremonies, and serving as an advisor on international relations and efforts to attract commerce and tourism to Hawaii. Before her work at the state-level, she was Director of the Maui County Office of Economic Development; Executive Director of Big Brothers, Big Sisters Maui; and past president of the Rotary Club of Kahului. She serves on the board of the Japanese Cultural Center of Hawaii and the Pacific Buddhist Academy in Honolulu and is a member of the U.S.-Japan Council. She is a graduate of University of Maryland with a Bachelor of Arts degree in Japanese and Chinese Studies and is a Harry and Jeanette Weinberg Fellow and a past recipient of Pacific Business News' 40 Under 40 Award.