"Sugihara Survivors" Film Screening and Discussion with Director Junichi Kajioka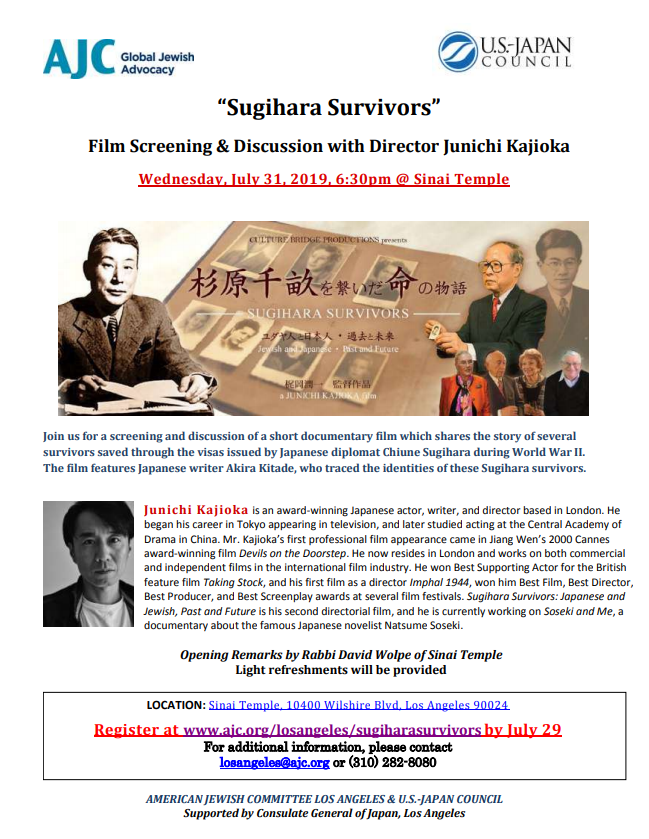 Join USJC and the American Jewish Committee Los Angeles for a screening and discussion of a short documentary film which shares the story of several survivors saved through the visas issued by Japanese diplomat Chiune Sugihara during World War II. The film features Japanese writer Akira Kitade, who traced the identities of these "Sugihara survivors." You will also hear from the film's director, Junichi Kajioka.
This event is supported by the Consulate General of Japan in Los Angeles.
Click here or on the image above to view the event flier. Registration for this event has closed.