2016-17 TOMODACHI Inouye Scholars Program
The 2016-17 TOMODACHI KAKEHASHI Inouye Scholars program builds upon the success of the previous years of the program. This year, the Council has selected another group of four U.S. schools to participate. Two schools – University of Hawaii and University of Massachusetts Boston – were in the inaugural cohort of participating schools in 2014-15. The University of St. Thomas and Jackson State University are new participants. Each U.S. school has been matched with a Japanese exchange partner university (see below), for a total of eight schools and 200 university students this year. In honor of the late Senator Daniel K. Inouye, the U.S. schools share different aspects of the Senator's legacy with the Japanese students when they visit the United States. Both groups will travel in February or March 2017. Read more about this year's schools and the focus of their activities below.
University of Hawaii at Manoa (Honolulu, HI) and Kyushu University
Program Theme: "Ties Between Fukuoka and Hawaii": The University of Hawaii at Manoa (UHM) will focus on three particular dimensions of the relationship between Fukuoka and Hawaii – (1) Ancestral ties of Hawaii people, (2) Sister state ties, and (3) how all ties are built on people-to-people relations. Reinforcing the many connections that already exist between Hawaii and Fukuoka will be the focus of the hosting activities in Hawaii. Notable Japanese Americans such as Governor Ariyoshi and former Challenger astronaut Ellison Onizuka have ancestral roots in Fukuoka. The founding prefecture of Hawaii's Japan Sister-State relationship is Fukuoka. Through their travel in Fukuoka and Hawaii, students learn that while language, geography, history and customs may differentiate or identify groups, it is the human, people-to-people values that unite. Hopes and aspirations, family and friendship values are shared. All are linked to the human experience. This is how they will share and honor Senator Inouye's humanitarian outlook.
Program Director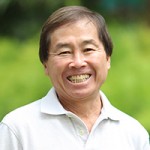 Dennis M. Ogawa
Professor, Department of American Studies
Chaperones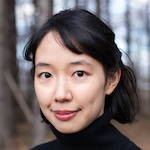 Christine Kitano
Assistant Professor, Writing and English
Patsy Iwasaki
The University of St. Thomas (Houston, TX) and a Japanese University (TBD)
Program Theme: Based upon its University mission, the University of St. Thomas will honor Senator Inouye's legacy by building people-to-people bridges through educational and cultural exchange, while also imbuing student participants with strong leadership skills, ethics and commitment to service.
Program Director
Dr. Hans Stockton
Director, Center for International Studies and Associate Dean, School of Arts & Sciences.
Chaperones
Hajime Kumahata
Visiting Assistant Professor of Japanese
Chris Evans
Dean of School of Arts & Sciences
Jackson State University (Jackson, MS) and a Japanese University (TBD)
Program Theme: As TOMODACHI Kakehashi Inouye Scholars, Jackson State University (JSU) students will explore the role that diversity, internationalization and social justice play in American and Japanese societies. JSU's distinct role as an HBCU (Historically Black College and University) will enhance students' understanding of Senator Inouye's advocacy of equality for all people and how this connects to the narrative of their own lives. By exploring the Senator's commitment to social justice, as well as his connection to the United States and Japan, this group of scholars will contribute to positive social change in communities worldwide now and in the future.
Chaperones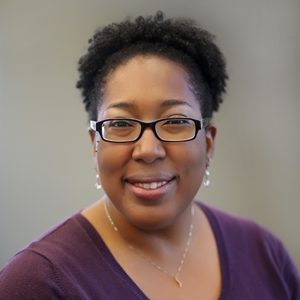 Jennifer Butler
Study Abroad Coordinator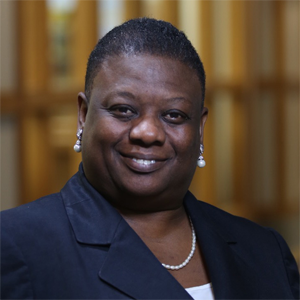 Dr. Pamela Heard
Director JSU/NASA Educator Resource Center
University of Massachusetts Boston (Boston, MA) and Showa Women's Unibversit
Program Theme: In a tribute to Senator Daniel Inouye at the time of his passing, President Obama stated that Senator Inouye showed him "what might be possible in my own life" and said that the Senator was his earliest political inspiration. Through its participation in the TOMODACHI Inouye Kakehashi Scholars Program, the University of Massachusetts Boston (UMB) will provide its students–and students from its partner Showa Women's University–an opportunity to be similarly inspired by the life, legacy and example of Senator Inouye. The program will focus on the meaning and value of:
"Tomodachi" – emphasizing U.S.-Japan friendship, understanding, and support;
"Inouye" – exploring and promoting the life and legacy of Senator Daniel Inouye; and
"Scholars" – instilling intellectual curiosity, knowledge acquisition, and information sharing.
UMB fully embraces the belief that international exchanges are critical to the establishment of mutually beneficial understanding among diverse cultures and countries. For UMB students, this will mean a heightened interest in Japan, and a greater understanding and appreciation of Japan's laudable strengths and values.
Chaperones
Paul Watanabe
Professor of Political Science
Rajini Srikanth
Dean of the Honors College
Program Administrators and Implementers
This program is administered by the Japan Foundation. The U.S.-Japan Council supports the implementation of this program, through coordination with the Japan Foundation and the Laurasian Institution.
The educational content about Senator Inouye's legacy that the U.S. faculty developed for these exchanges is made possible by a generous grant from the Daniel K. Inouye Institute Fund of the Hawai'i Community Foundation. USJC would like to thank the Institute for their support that allowed us to honor the legacy of the Senator.
For more information about the TOMODACHI Initiative, please visit the TOMODACHI website.