Overview
The Japanese American Leadership Delegation (JALD) program provides the opportunity for a select group of Japanese American leaders from across the United States to travel to Japan to engage with Japanese leaders in the business, government, academic, non-profit and cultural sectors.
The trip also allows Japanese leaders to gain a greater understanding of multi-cultural America through the experiences of a diverse group of Japanese Americans. Upon their return, delegates collaborate with program alumni, the local consulates, the U.S.-Japan Council and local and national community organizations to continue strengthening ties between the U.S. and Japan.
The Japanese Ministry of Foreign Affairs (MOFA), represented in the U.S. by the Embassy of Japan in Washington, DC and 17 consulate general offices, sponsors the program. JALD began in 2000 and 197 delegates have participated to date.
Report
Click here to see the 2017 JALD Report.

2017 Trip
The eleven delegates of the 2017 JALD program returned home on March 11 after a full week of meetings, discussions and networking opportunities with Japanese leaders. The purpose of the program is to build people-to-people relationships with Japanese leaders from various sectors of society in order to strengthen and diversify U.S.-Japan relations.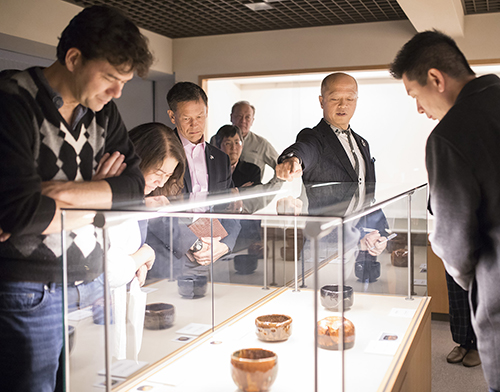 This year's delegation visited Kanazawa in Ishikawa Prefecture. The delegates participated in a symposium titled "Culture and Community Engagement: A Japanese American Perspective," (see this webpage for more information), co-sponsored by USJC and the Japan Foundation Center for Global Partnership (CGP), with support from the Ministry of Foreign Affairs and the Ishikawa Prefectural Government.
It was very well received, with over 150 individuals in attendance. The group also toured the Fukumitsu Sake Brewery (whose President was a discussant at the symposium), as well as Kenrokuen Garden and several museums.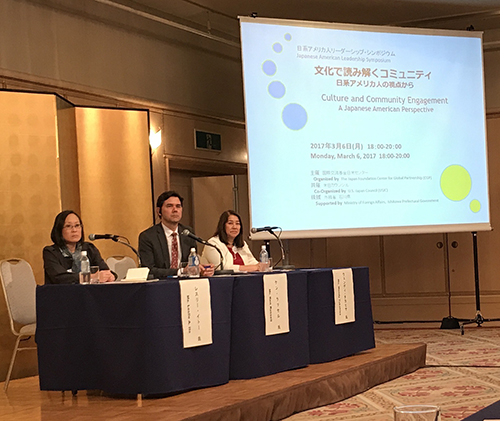 In Tokyo, the group met with Prime Minister Abe. The Prime Minister emphasized that he valued the role of Japanese Americans, touching upon his visit to Hawaii last year, where he visited Pearl Harbor and attended a dinner with 1,000 Japanese Americans. (For a summary of his speech, click here.)
The delegation thanked the Prime Minister for his support of U.S.-Japan relations and of Japanese Americans. (More information is available on the Ministry of Foreign Affairs website (in Japanese) and a video of the discussion).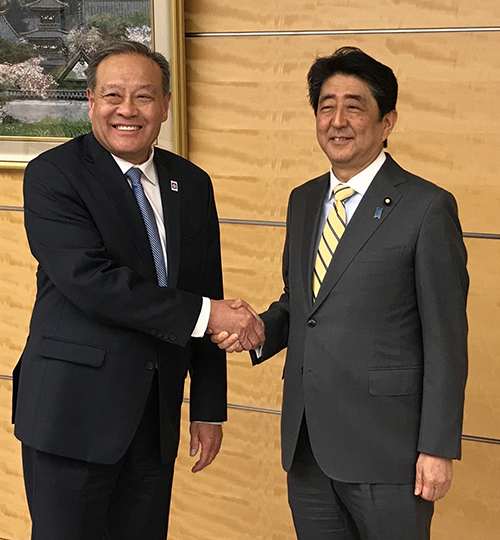 The delegates also participated in a dinner with Tokyo-based USJC members, as well as the TOMODACHI reception commemorating the sixth anniversary of the Great East Japan Earthquake. They also met with many other individuals and organizations, including the Ministry of Foreign Affairs, Keidanren (Japan Business Federation), Keizai Doyukai (Japan Association of Corporate Executives), Forum 21, Ambassador Masaharu Kohno, Japan Foundation CGP, the U.S. Embassy, Former Speaker of the House of Representatives Yohei Kono, Representative Taro Kono and other Diet members.
The JALD program is sponsored by the Ministry of Foreign Affairs and organized by USJC.
Click here to view more photos from the trip.
2017 Delegation
David Boone (Alexandria, VA)
President
CB&I Federal Services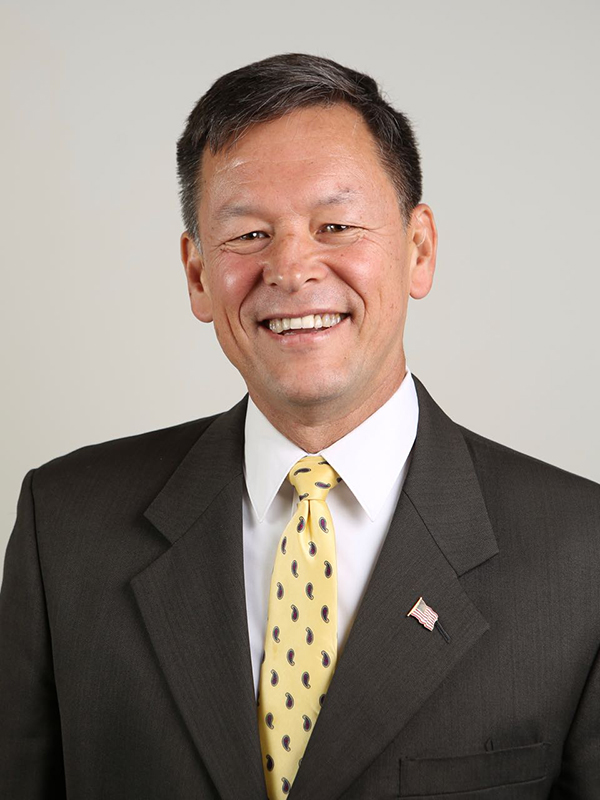 Mr. David Boone is President of CB&I Federal Services. He joined the CB&I team in December 2013. He began in Strategic Development, became head of Business Development, then moved to Operations across the Federal sector in Engineering and Construction, Environmental Services, Energy and Base Operating Services. Prior to that, Mr. Boone built a 30-year career in the Navy, retiring as a Navy Civil Engineer Corps Rear Admiral. He managed facilities and infrastructure throughout his career at bases and expeditionary locations in the United States and throughout the world. He concluded his Navy career as Director of Shore Readiness Division, where he was responsible for funding and policy for 70 bases worldwide. Mr. Boone is a registered professional engineer in the states of Virginia and Florida. He was raised in Yokohama, Japan and attended high school in Oregon. He graduated with honors from Cal Poly San Luis Obispo in Civil Engineering, and received master's degrees in Coastal Engineering and Construction Management from the University of California, Berkeley. Mr. Boone also received the Nippon Gen Gokkai Award from the Office of the Prime Minister of Japan.
Prefecture in Japan of ancestral origins: maternal side from Nagoya.
---
Jason Fujimoto (Hilo, HI)
President & COO
HPM Building Supply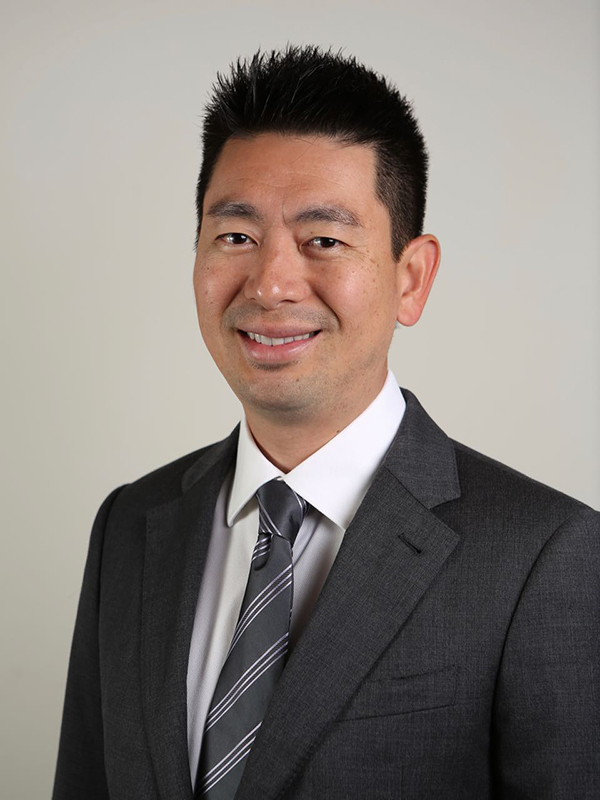 Mr. Jason Fujimoto is President and COO of HPM Building Supply, a Hawaii building material distributor and manufacturer, where he has worked in various capacities for over 12 years. Prior to joining the company, he worked as an Analyst in the Global Mergers & Acquisitions Group, Investment Banking Division, at JP Morgan Securities in New York. Mr. Fujimoto has been vice-chair and is the incoming chair of PBS Hawaii, the largest Public Broadcasting Service in Hawaii. He also serves as chair of the Military Affairs Committee of the Hawaii Island Chamber of Commerce, where he works to build grassroots support and awareness of the environmental, economic and national security benefits the U.S. military brings to Hawaii Island and the State of Hawaii. He has been involved with the Hawaii Asia Pacific Association's (HAPA) Young Leaders Program since 2012, and is a 2012 Omidyar Fellow and 2008 Pacific Century Fellow. Mr. Fujimoto was named 2015 Young Retailer of the Year by the National Retail Hardware Association, and in 2013, was named in "20 for the Next 20: People to Watch" by Hawaii Business Magazine. He received a Bachelor of Science in Economics from the Wharton School, University of Pennsylvania.
Prefecture in Japan of ancestral origins: Hiroshima, Yamaguchi, Kumamoto.
---
Sawako Gardner (Portsmouth, NH)
Judge, 10th Circuit Court, Portsmouth District Court
State of New Hampshire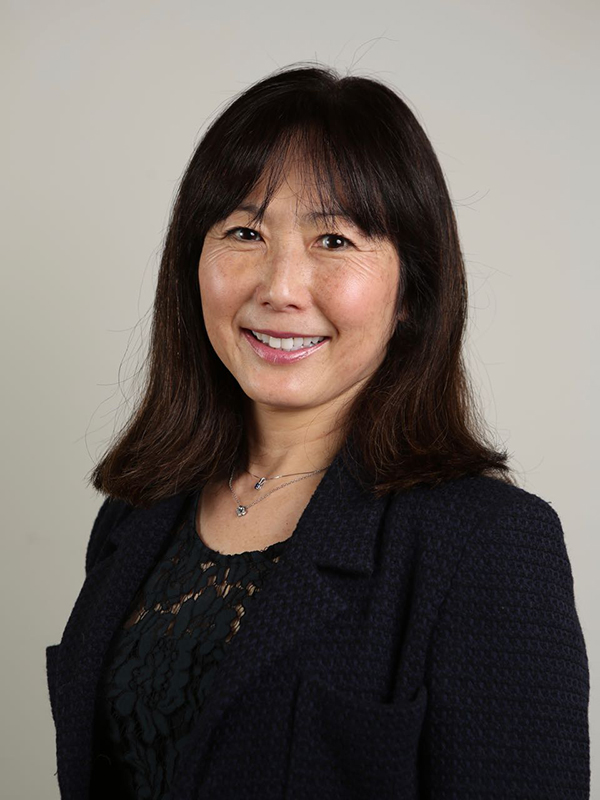 Judge Sawako Tachibana Gardner is a first-generation Japanese American and a judge for the Portsmouth District Court in New Hampshire. She was appointed by Governor Craig Benson in 2004. She began her career as a legal intern for the Disability Law Clinic in Carlisle, PA, then served as Public Defender in New Hampshire. She also worked as Assistant County Attorney for Carroll and Rockingham Counties, and Staff Attorney for the Division of Children, Youth & Families. Among other awards and affiliations, Judge Gardner was the recipient of the New Hampshire Association for Justice 2016 Civil Justice Award; appointee to Chief Justice Broderick's Task Force on Criminal Justice and Mental Illness; and appointee to the New Hampshire Police Standards and Training Council. She has also been a board member of the Japan-America Society of New Hampshire since 1995. Judge Gardner received a bachelor's degree from Lafayette College and a Juris Doctor from the Dickinson School of Law, Pennsylvania State University. She attended preparatory school at the American International School of Dusseldorf, Germany.
Prefecture in Japan of ancestral origins: Saga and Fukuoka, Kyushu.
---
Roy Hirabayashi (San Jose, CA)
Co-Founder and past Executive Director
San Jose Taiko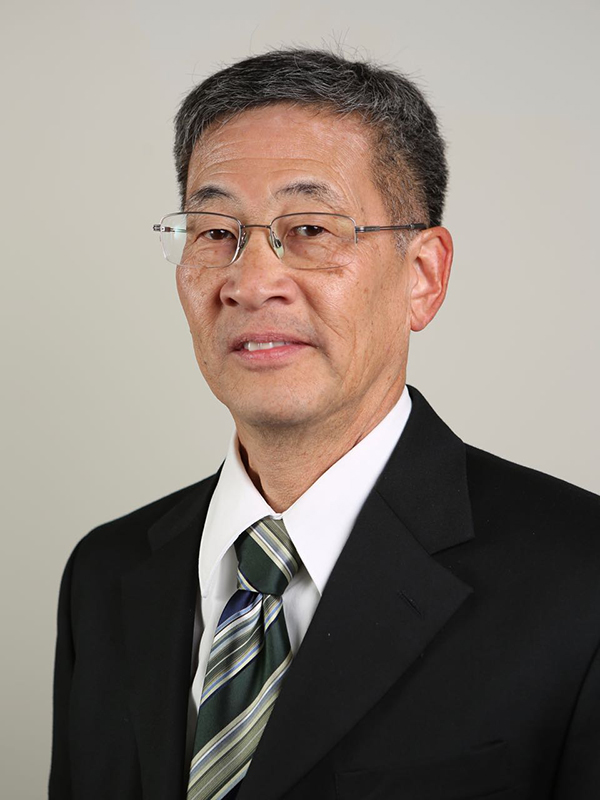 Mr. Roy Hirabayashi co-founded San Jose Taiko, a U.S. based taiko drumming group that tours nationally and internationally, in 1973. Mr. Hirabayashi is a founding member of the North American Taiko Conference and has been a judge for the International Taiko Contest in Tokyo, Japan. He is a Senior Fellow at the American Leadership Forum and the Asian Pacific American Leadership Institute. He is on the boards of the School of Arts and Culture and the Japanese Community Congress of San Jose. Mr. Hirabayashi, along with his wife PJ, received the 2011 National Endowment for the Arts National Heritage Fellowship Award for their lifelong contributions to the art form of North American taiko. He is also active in developing San Jose's Japantown and arts community. He is a native of Oakland, California.
Prefecture in Japan of ancestral origins: Hiroshima.
---
Leslie A. Ito (Los Angeles, CA)
President & CEO
Japanese American Cultural & Community Center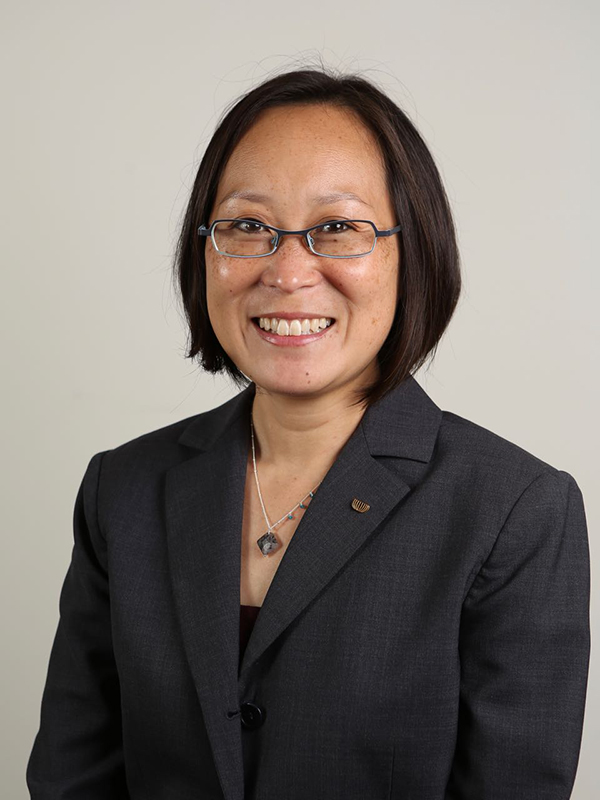 Ms. Leslie A. Ito is President and CEO of the Japanese American Cultural & Community Center (JACCC) located in Los Angeles. Founded in 1971, JACCC is one of the largest ethnic arts and cultural centers of its kind in the United States. Previously, Ms. Ito was Program Director for Arts and Health at the California Community Foundation, and Director of Grant Programs at the Los Angeles County Arts Commission. She has also served as Executive Director of Visual Communications, the nation's premiere Asian American media arts organization, and as Program Associate in the Media, Arts Culture Division at the Ford Foundation in New York. Ms. Ito served on the Board of Directors for Americans for the Arts, TELIC Arts Exchange in Los Angeles' Chinatown and Films By Youth Inside (FYI Films), inspiring incarcerated youth through filmmaking. She is also a co-founder of the Los Angeles Asian American and Pacific Islander Giving Circle. A native of Los Angeles, Ms. Ito received an M.A. in Asian American Studies from the University of California, Los Angeles and a B.A. in American Studies from Mount Holyoke College.
Prefecture in Japan of ancestral origins: Fukuoka, Wakayama, Kumamoto.
---
Lynn Nakamoto (Salem, OR)
Associate Justice
Oregon Supreme Court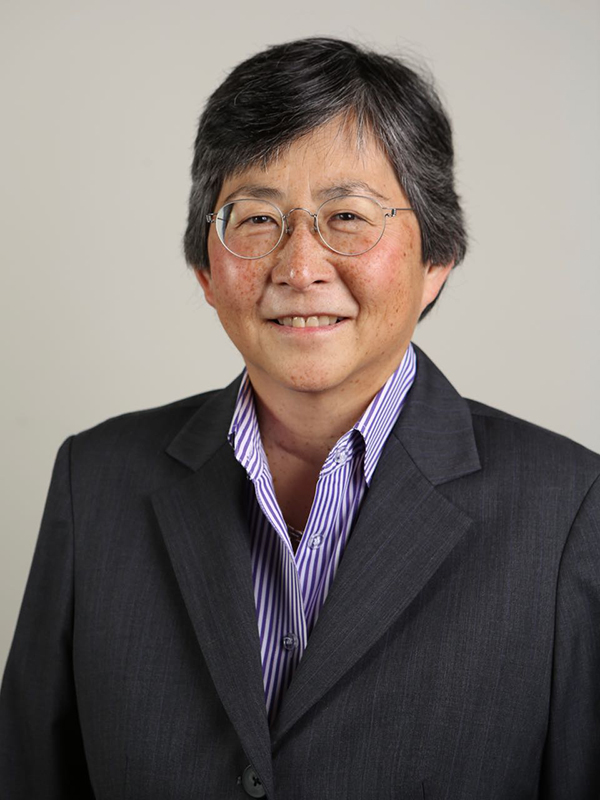 Justice Lynn Nakamoto was named to the Oregon Supreme Court by Governor Kate Brown in 2015, and was elected unopposed to a six-year term in November 2016. Her appointment made her the first Asian American to serve on the Supreme Court in Oregon history. She previously served as a judge on the Oregon Court of Appeals beginning in 2011, following appointment by Governor Ted Kulongoski; she was elected to that position in 2012. Early in her career, Justice Nakamoto worked at Bronx Legal Services in New York. After moving to Oregon, she became a staff attorney and then acting executive director of Marion-Polk Legal Aid Service. In 1989, she joined Markowitz Herbold, P.C., a Portland law firm focusing on business litigation, eventually becoming its managing shareholder. She practiced law there until her appointment to the bench. Justice Nakamoto was a founding member of the Oregon Minority Lawyers Association and sat on the boards of various community organizations, including Portland's LGBT community center. Her numerous awards include the National Asian Pacific American Bar Association's Daniel Inouye Trailblazer Award for substantial contributions to the Asian Pacific American legal profession. Justice Nakamoto was born in Los Angeles and grew up in Orange County, California. She received an A.B. in philosophy from Wellesley College and earned her J.D. at the New York University School of Law.
Prefecture in Japan of ancestral origins: maternal side from Kumamoto, paternal side from Hiroshima.
---
Patrick Oishi (Seattle, WA)
Judge
King County Superior Court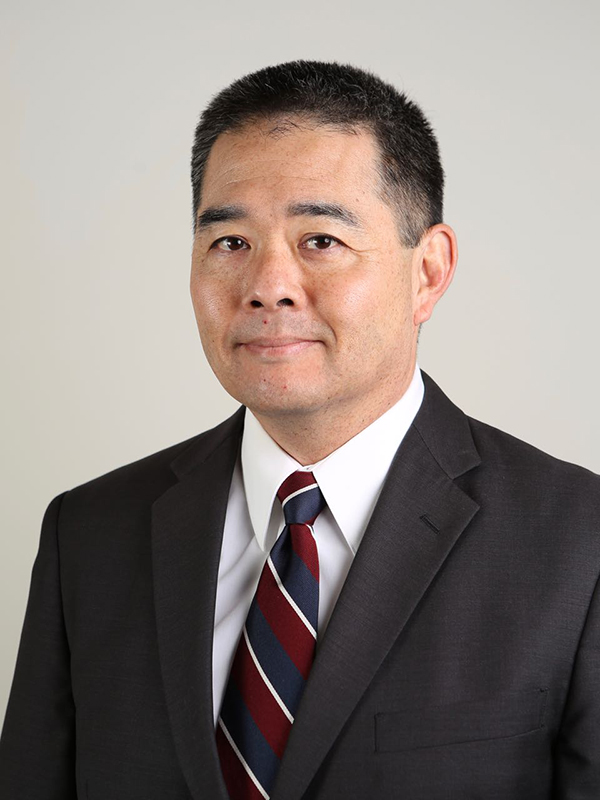 Judge Patrick Oishi was appointed to the King County Superior Court bench in 2011 by Governor Chris Gregoire. He has served at the Maleng Regional Justice Center as Chief Judge, Assistant Criminal Presiding Judge, and on the court's Executive Committee. Prior to his appointment, Judge Oishi worked as a deputy prosecuting attorney and a civil litigator. He was also the first Superior Court Criminal Commissioner in Washington State. He currently serves as Chair of the King County Bar Association Diversity Committee. He has previously served as a board member of the Asian Bar Association of Washington and the Seattle Chapter of the Japanese American Citizens League. In 2015, Judge Oishi was named Judge of the Year by the Asian Bar Association of Washington. He earned his bachelor's degree in Education as well as his law degree from Seattle University. From 1990 to 1993, he was a junior high school teacher and coach.
Prefecture in Japan of ancestral origins: maternal side from Hiroshima, paternal side from Fukuoka.
---
Ken Russell (Miami, FL)
Commissioner
City of Miami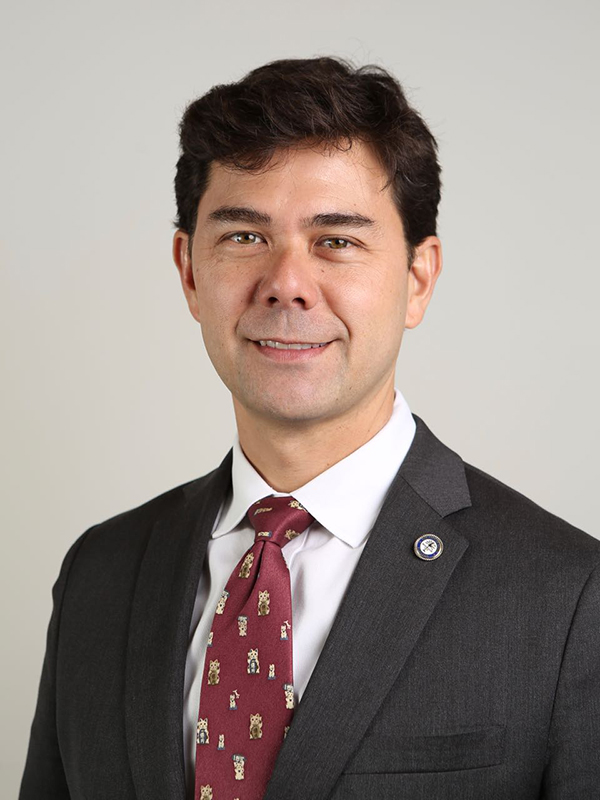 Mr. Ken Russell was elected Commissioner of Miami's District 2 in November 2015. He soon became the Vice Chair of the City Commission and the Chairman of the Downtown Development Authority, the Coconut Grove Business Improvement District, and the Omni Community Redevelopment Agency. His priorities include transit solutions, smart development, homelessness, green space, and affordable housing initiatives. Mr. Russell has begun work with Consul General Ken Okaniwa to restore Miami's Ichimura Japanese Gardens. He has conducted business in over 40 countries and founded several charitable standup paddleboard events. He spent many years as a professional yo-yo player, a skill learned from his mother, one of Japan's greatest yo-yo players. Mr. Russell received a Bachelor of Science degree in Business Administration from the University of North Carolina at Chapel Hill, and studied International Business at Kwansei Gakuin Daigaku in Nishinomiya.
Prefecture in Japan of ancestral origins: Nara, Tokyo.
---
Michael Takada (Chicago, IL)
Chief Executive Officer
Japanese American Service Committee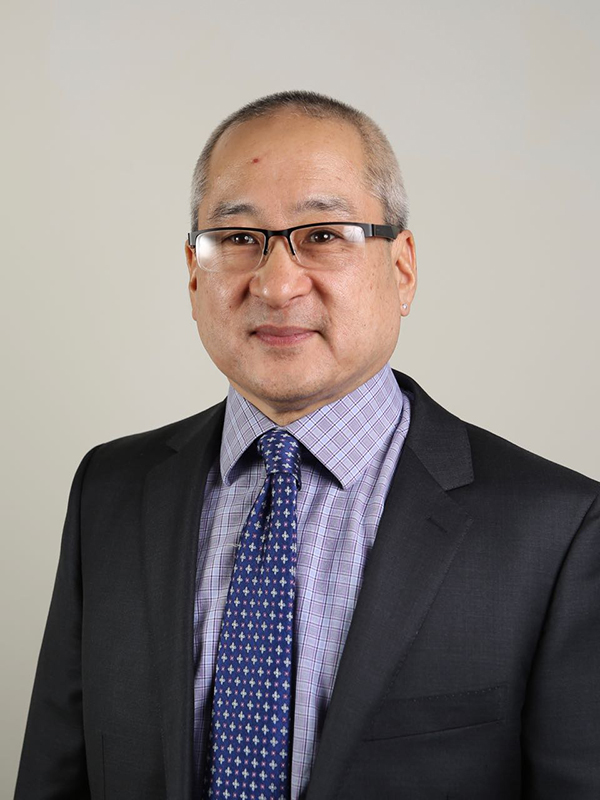 Mr. Michael Takada is Chief Executive Officer of the Japanese American Service Committee (JASC). In that capacity, he oversees all strategic planning, project management, financial management, and organizational leadership. He works to broaden JASC's social services and cultural and community-based programs among the broader Nikkei community. Prior to joining JASC and the nonprofit world, Mr. Takada spent over 30 years in the financial sector, first with The Tokai Bank, Ltd. in Chicago, and then with Discover Financial Services. His volunteer experience includes serving as past President and Board Member of JASC, anti-racism and diversity facilitator at the Anti-Defamation League and the Unitarian Universalist Association, and past President and Board Trustee at the Unitarian Church of Evanston and Evanston's Kids Can Dance program. Mr. Takada is a graduate of Boston University and DePaul University.
Prefecture in Japan of ancestral origins: maternal side from Miyazaki, paternal side from Nagano.
---
Wendy Takahisa (New York, NY)
Executive Director, Office of Community Relations
Morgan Stanley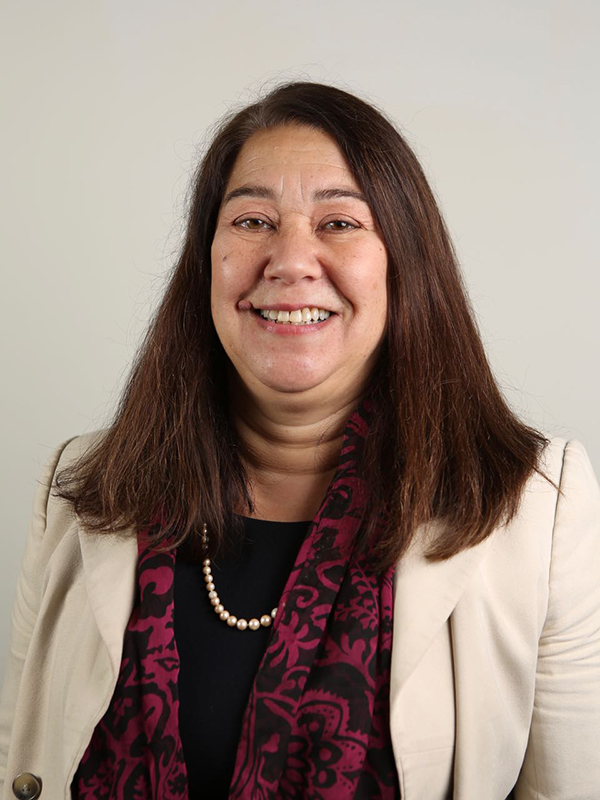 Ms. Wendy Takahisa is Executive Director, Office of Community Relations at Morgan Stanley in New York. There, she works to position Morgan Stanley as a leader in community development, managing relations with community groups, regulators and other stakeholders to understand and respond to community needs. For much of the past 30 years, her career has focused on ensuring that banks provide services to low- and moderate-income neighborhoods and people. Previously, Ms. Takahisa held several positions over 20 years with Citigroup, including Managing Director, Global Compliance Programs. She has been on the Board of Directors of Asian Americans for Equality (AAFE) for more than 20 years, and served as President of the Board of Directors for over 12 years. AAFE is a nonprofit organization dedicated to enriching the lives of Asian Americans and all of those in need. She is also an active member of the New York Japanese American community, participating with organizations such as the Japanese American Association of New York, Japanese Americans and Japanese in America, and the Japanese American Citizens League. Ms. Takahisa holds a Bachelor of Arts Degree from Harvard University.
Prefecture in Japan of ancestral origins: paternal side from Tokyo and Osaka.
---
Gary Yamashita (Denver, CO)
Chief Executive Officer
Sakura Square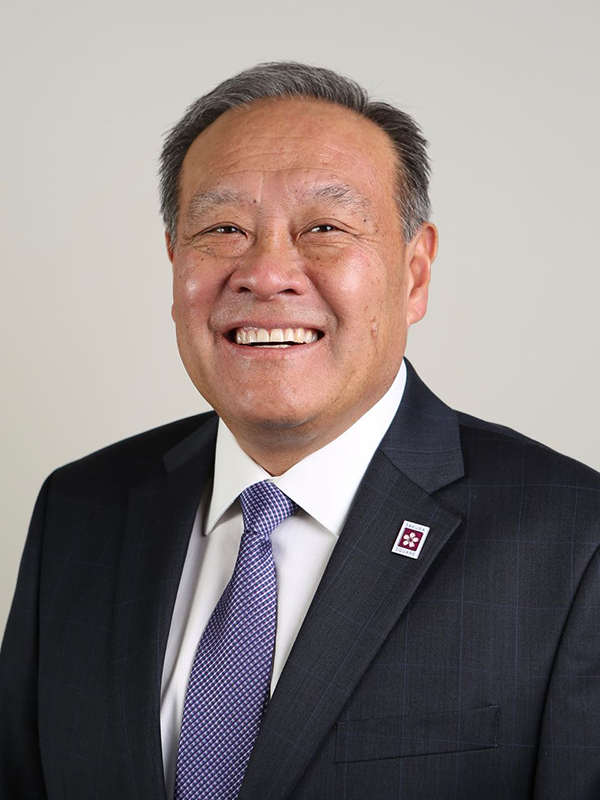 Mr. Gary Yamashita is CEO of Sakura Square, responsible for overseeing the operations, strategic planning and leadership of the organization. He serves as the Project Manager for the redevelopment of Sakura Square as a Japanese cultural and community center. He is also the Executive Director of Sakura Foundation, a non-profit foundation committed to promoting Japanese heritage and culture through programs, grants and scholarships in the community. Mr. Yamashita's background includes 35 years in the real estate and banking industries, specializing in appraisal, finance and project management. He was previously Senior Division Manager for World Savings and Wachovia Bank, overseeing various real estate departments. A native of Colorado, he is active in the Japanese American community. He has served as past President and Board Member of the Tri-State/Denver Buddhist Temple and as Vice President of the Mile High Chapter of JACL, and is also the scholarship chairperson for the Japanese American Community Graduation Program. He was recently appointed to the Board of Directors of the Downtown Denver Partnership, which plans and manages the development of Downtown Denver. He holds a bachelor's degree in Business Finance from Western State College.
Prefecture in Japan of ancestral origins: maternal side from Shizuoka, paternal side from Wakayama.
---
Background
The relationship between the U.S. and Japan is considered by many as the most important bilateral relationship in the world, and Japanese Americans are uniquely positioned to help shape it. The connections between Japanese and Japanese Americans are complex. While World War II played a major role in severing ties between Japanese Americans and Japan, today's opportunities for collaboration and mutual benefit are great and demand a renewed commitment to involving Japanese Americans in U.S.-Japan relations.
The Japanese American Leadership Delegation provides Japanese American leaders with the opportunity to become acquainted or re-engaged with Japan and participate in discussions related to the role that Japanese Americans can play in addressing key issues that face both countries, now and in the future.
The first delegation was invited by the Ministry of Foreign Affairs (MOFA) to visit Japan in 2000. It included third and fourth generation Japanese Americans selected from various professional fields including the educational, cultural, philanthropic, legal and political sectors. Since the initial trip, delegations of Japanese American leaders from throughout the United States have visited Japan every year since 2002.
Program Alumni
JALD Alumni have created a network to ensure that the commitment to strengthening U.S.-Japan relations is maintained. There have been JALD national reunions and several alumni groups have traveled back to Japan together to build on and sustain important relationships built on the program. Alumni of the program are invited and encouraged to join the U.S.-Japan Council's national networking of Japanese American leaders known as Council Members and participate in Council programming and events.