2021 Emerging Leaders Program
Overview
The U.S.-Japan Council's Emerging Leaders Program (ELP) identifies, cultivates, and empowers a new generation of Japanese American leaders. Emerging Leaders participate in leadership education, design and implement original USJC programming, and establish powerful professional connections and lifelong personal friendships. A new cohort aged 24-35 is selected annually to attend the Annual Conference, become USJC Associates, and join program alumni in bridging the future of the U.S.-Japan relationship. By providing access to members and education on relevant topics, the program aims to motivate participants to promote strong and positive U.S.-Japan relations in their personal and professional lives.
ELPs are unified in their passion and commitment to build community and strengthen relationships, both domestically and across the Pacific. That diversity of talent and unity of purpose is a great strength and a source of inspiration and energy.
Introducing the 2021 Emerging Leaders

USJC is proud to announce the members of the 2021 Emerging Leaders Program (ELP). In its 12th year, the program will engage participants through a series of virtual events, hosted in lieu of a traditional in-person conference. The class will participate in leadership training, engage with program alumni, and network with Council members.

Please join us in welcoming:
Jeffrey Fujimoto (Los Angeles, CA)
Clinical Instructor, Quality Champion, UCLA Health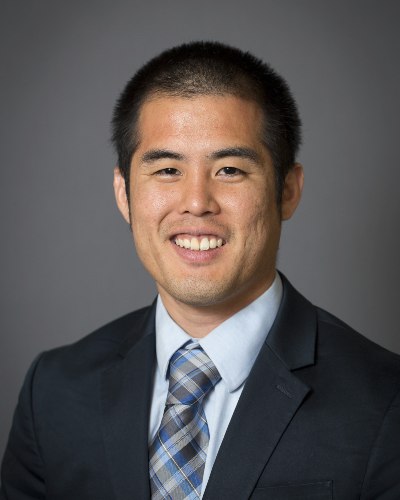 Jeff Fujimoto is a Clinical Instructor and Quality Champion at UCLA Health in Los Angeles. His responsibilities include direct patient care and implementing quality improvement initiatives within the UCLA Health system. He graduated from UCLA with a MD and MBA and completed internal medicine residency at UCLA with a specialization in clinical informatics and health systems and management. His passions include health innovations and leveraging healthcare data and technology to improve patient care. He is also passionate about judo, competing in the 2008 Olympic Trials, and currently serves on the USA Judo Medical Advisory Committee. Through personal and professional endeavors, he hopes to enhance U.S.-Japan relations through collaborative exchange in both sport and medicine. He graduated from UC Berkeley with a B.S. in bioengineering.
Tyler Fujita (Honolulu, HI) 
Study Tours & Global Engagement Director, Pacific & Asian Affairs Council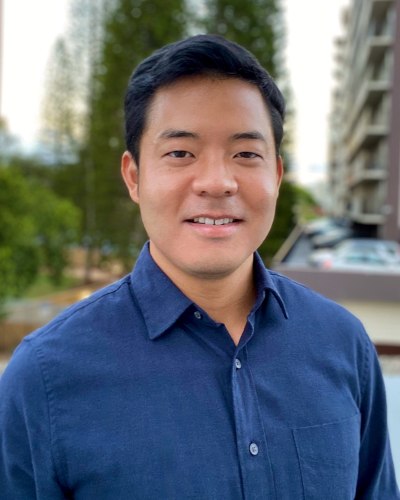 Tyler Fujita is the Study Tours & Global Engagement Director at the Pacific & Asian Affairs Council (PAAC), a global education nonprofit. In this role, Mr. Fujita oversees the study tour program, which creates opportunities for high school students to travel abroad to countries in the Asia-Pacific region, including Japan. Before PAAC, Tyler spent four years at SEEQS, an innovative public charter school in Honolulu. He also brings previous experience as a management consultant and nonprofit program officer. Mr. Fujita earned a B.S. in Business Administration from the University of Southern California and is currently pursuing a M.Ed. in Curriculum Studies from the University of Hawaiʻi at Mānoa. On the weekends, he enjoys playing the electric guitar, going for rides on his road bicycle and eating with friends.
Mari Iwahara (New York, NY) 
Brand Lead, Google Jigsaw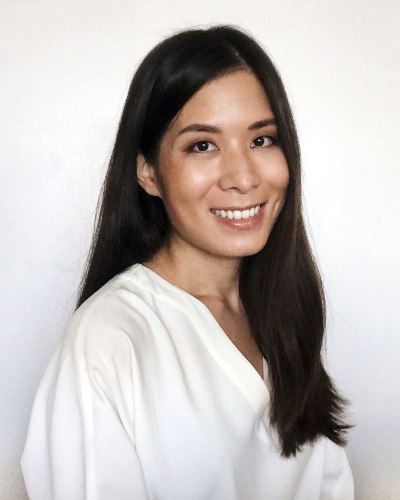 Mari Iwahara is a branding specialist and cross-cultural consultant. She currently leads Brand & Design at Google Jigsaw, a think tank whose mission is to protect the open internet against emerging geopolitical issues such as disinformation, censorship, violent extremism, and more. When she's not busy marketing Jigsaw's work, she volunteers her time to support Google's DEI Council to further inclusivity in the company's agenda. Outside of her day-to-day, Ms. Iwahara is also the founder of Sibling, a cross-cultural brand consulting practice that helps Japanese companies better navigate and position themselves for the U.S. market. She has great interest in decoding cultural nuances through behavioral research and insights, design thinking, and crafting effective brand stories that resonate across borders. A graphic designer by trade, Ms. Iwahara holds a BFA with Honors from the Rhode Island School of Design. She also loves painting, experimental cooking, and traveling to see art. She was born and raised in New York City, where she still resides today.
Jenny Ayumi Kai (Arlington, VA)
Senior Program Officer, Asia Society Policy Institute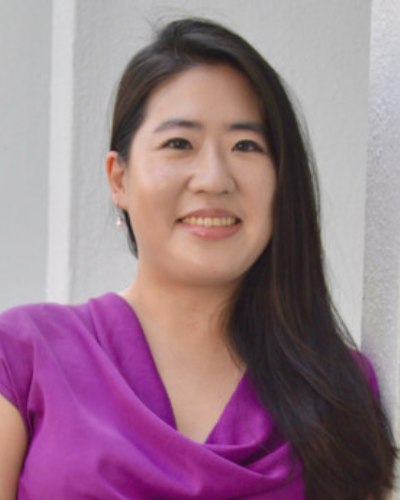 Jenny A. Kai is Senior Program Officer at the Asia Society Policy Institute (ASPI). In this capacity she manages the trade and economic project portfolio for ASPI on topics including U.S.-Asia trade relations, multilateral frameworks, supply chains, and women's empowerment. Prior to her current role, Ms. Kai was a public policy consultant at a global boutique firm that advises multinational companies on political & regulatory affairs and market entry in emerging markets. At the Asia-Pacific Economic Cooperation (APEC) she also conducted research and co-published reports on topics related to remote areas development, economic integration, and structural reform. She is a former JET Assistant Language Teacher and was based in Nara Prefecture (2015-2016). Ms. Kai is a passionate advocate for diversity and inclusion as well as amplifying marginalized voices in global conversations. Jenny is a World Economic Forum Global Shaper and has volunteered extensively with the Anti-Defamation League (ADL), a preeminent civil-rights organization, as part of their Glass Leadership Institute. Ms. Kai holds an MA in Public Policy Analysis from the Lee Kuan Yew School of Public Policy, National University of Singapore, and a BA in English Language and East Asian Studies from Bates College.
Jessy LeClair (Cambridge, MA)
Japan Desk Manager, Cambridge Innovation Center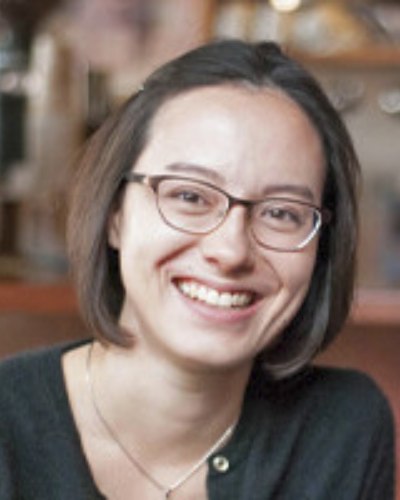 Jessy LeClair works as Japan Desk Manager at the Cambridge Innovation Center (CIC), a shared office space company helping entrepreneurs around the world innovate better and faster. She is based at CIC's headquarters in Cambridge, Massachusetts, where she helps Japanese companies connect with the local innovation ecosystem and supports the overseas expansion of startups from Japan. Ms. LeClair majored in Biology and Japanese at Williams College. In addition, she holds a PhD in Psychology from UC Santa Barbara with a focus on understanding how culture shapes the mind. Ms. LeClair was born and raised in the suburbs of Boston. In her spare time, she enjoys hiking and fruit picking at farms across New England.
Zane Miyamoto (New York, NY)
Platform Partnerships Manager, Stripe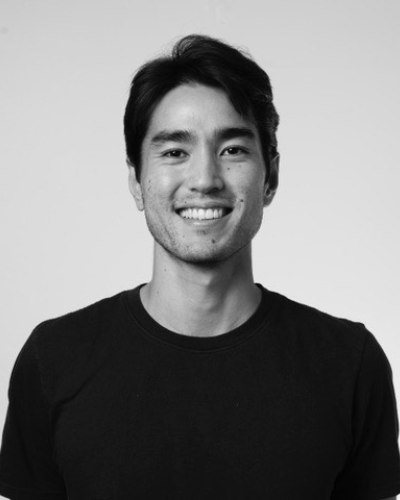 Zane Miyamoto is a yonsei (4th-generation) Japanese American, a runner, and a technologist. As a young adult, he participated in programs like JACL's Bridging Communities, which connected stories and histories of Japanese American and Muslim Americans' parallel experiences of prejudice, alienation and hate following 9/11 and Executive Order 9066, respectively. He traveled to Japan with the Terasaki Foundation's student delegation in 2012 and witnessed the devastation of the 2011 earthquake and tsunami in the Tohoku region. Professionally, Mr. Miyamoto has worked at various technology start-ups across lending, financial technology and software as a service. Previously, Zane was the first sales hire at Vimeo, helping grow the sales organization from one to 200+ global salespeople and later overseeing business development and product partnerships. Mr. Miyamoto currently works at Stripe, Inc. a financial technology company, where he consults various software companies on go-to-market using Stripe's products.
Brent Sabati (Colorado Springs, CO)
Digital Curriculum Coordinator, Ent Credit Union   
Brent Sabati is the Digital Curriculum Coordinator at Ent Credit Union where he is responsible for developing the content strategy for their online financial education center to provide financial literacy resources for their members and broader community. Mr. Sabati is also passionate about community service, serving on the board of directors for the Home Front Military Network and Ithaka Housing. There he helps to provide emergency financial assistance to service members, veterans, and their families and transitional housing programs for high-risk communities, respectively. Mr. Sabati was born and raised in Hawaii, but moved to Colorado and has been working in financial services for the past five years after graduating with a degree in marketing from the University of Colorado, Colorado Springs. In his spare time, he enjoys reading sci-fi books, fishing and exploring nature.
Jacob Saiki (Austin, TX)
Chief of Staff, MilkRun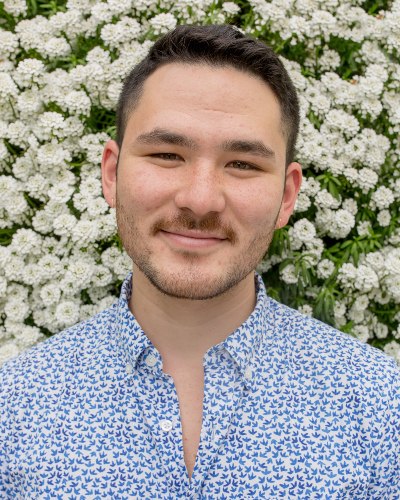 Jacob Saiki is Chief of Staff of MilkRun, an AgTech startup in Texas, Oregon and Washington. MilkRun delivers the best local produce, pasture raised meat, eggs, milk and fresh baked bread sourced from small, local farms directly to your door every week. Jacob joined MilkRun through his work consulting and training early and growth-stage startups with the Equity Capital Collective and is passionate about supporting a more equitable distribution of capital in the entrepreneurial ecosystem. He volunteers with local nonprofits and small businesses, offering pro bono organization development consulting. In 2008, he co-founded Bridge Club Hawaii, a youth organization focused on cross-cultural exchange and friendship born from his continued participation with the Asia-Pacific Children's Convention. Jacob has a B.A. from Willamette University.
Andy Shartzer (New York, NY)
Partner Development Representative, Blue Bite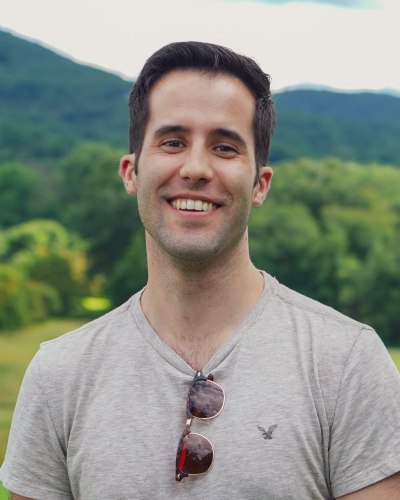 Andy Shartzer is a Partner Development Representative for Blue Bite, where he helps companies turn their physical products into digital platforms allowing them to protect their brands, tell their stories, and enable new product commerce opportunities. Previously, Andy worked at the Japan External Trade Organization where he assisted U.S. companies with their market entry strategies for Japan (focusing on the healthcare sector) and developed relationships with key decision makers and executives at startups and multinational companies alike. Andy's passion for kizuna drives his community-building efforts in both the business and non-profit worlds. He spent two years on the Japan Exchange and Teaching (JET) Program and has served as an officer with the JET Alumni Association of New York for five years, including his current third year as President. Andy is also a comedian, voice actor, and rapper. He co-founded Overstep Comedy — an all-AAPI NYC sketch collective whose digital content and live performances cover a broad array of relatable Asian-American experiences. Overstep headlined the 2020 Asian Comedy Festival, had a year-long residence of oversold shows at The People's Improv Theater in New York, and has performed at NYC SketchFest, Buzzfeed, The Asian American Writers' Workshop, and more. Andy earned his B.S. in Chemical Engineering from the University of Virginia and studied abroad at the University of Nottingham in the UK.
Aki Shibuya (Seattle, WA)
Operations & Technology Manager, Washington Women's Foundation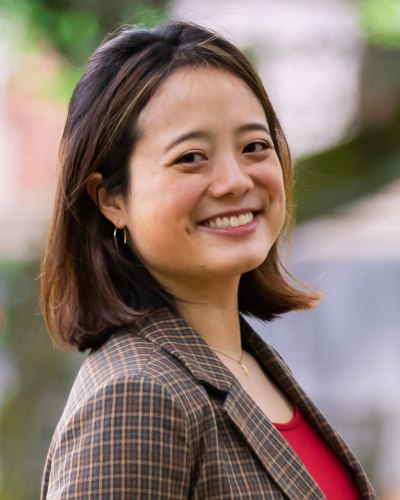 Aki Shibuya is the Operations & Technology Manager at Washington Women's Foundation, a grantmaking collective of informed women who together influence community transformation. Previously, she fulfilled a variety of roles at Asian Americans/Pacific Islanders in Philanthropy (AAPIP), a national membership organization dedicated to expanding and mobilizing philanthropic and community resources for underserved AAPI communities. Outside of her job, she enjoys engaging in opportunities where her passions in technology, education, and building equitable communities intersect. She currently serves on the Board of Directors of NTEN and is a 2021 Emerging Leader with the Technology Association of Grantmakers (TAG). Locally in Seattle, Aki volunteers with Densho as a digital archives transcriber and is a member of Social Justice Fund, where she participated in the 2018 Coalitions and Alliances Giving Project. She also has volunteered with the Asian Counseling and Referral Services to provide social media support for their annual Walk for Rice campaign. Aki holds an M.S. in Information Management from the University of Washington, an M.A. with distinction in South East Asian Studies from SOAS at the University of London, and a B.A. with honors in History from Grinnell College.
Blair Suzuki (Honolulu, HI)
General Manager, Otis Elevator Company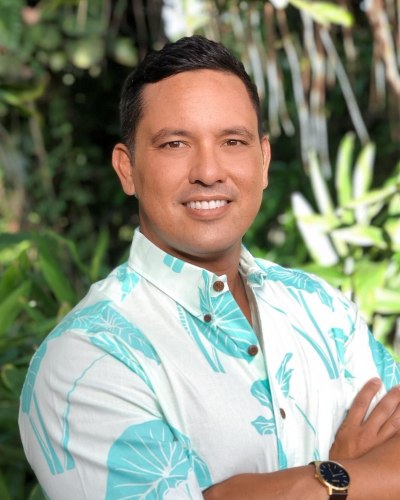 Blair Suzuki is the General Manager for Otis Elevator Company's Hawaiʻi, Guam, Palau, and Saipan offices. He is responsible for monitoring and managing all branch processes, providing direction to continuous improvement initiatives, and meeting or exceeding his established business, financial, and safety objectives. He is also focused on driving digital advancement in the vertical transportation and mobility sector. Blair has over 13 years of leadership experience in technical and engineering fields and served 7 years as a Nuclear Surface Warfare Officer in the U.S. Navy, including being stationed overseas in Yokosuka, Japan. He is also an active member of numerous Japanese American organizations, such as the U.S.-Japan Council, Hawaiʻi Japanese Chamber of Commerce, Japan-America Society of Hawaiʻi, and the Japanese American Citizens League. Blair also serves as the Vice-Chair of the Hawaiʻi State Advisory Board on Veterans' Services and sits on several non-profit boards in the areas of education and community development.
Chris Takeuchi (Mountain View, CA)
Principal, Slalom Consulting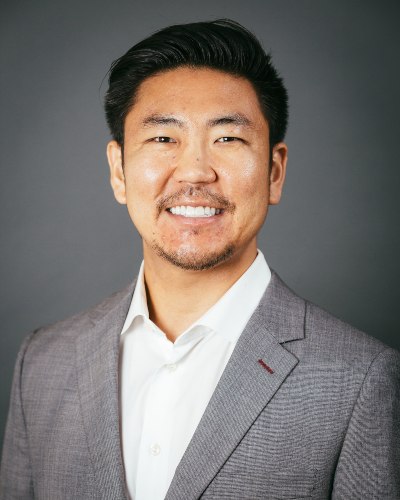 Chris Takeuchi is a Principal at Slalom Consulting, LLC and possesses over a decade of experience in Strategy and Operations Management Consulting. Chris focuses on end-to-end solutions, strategic initiatives, and driving increased value for companies and clients. He specializes in enterprise transformation, performance improvement, and large scale technology implementations in Consumer Products, Life Sciences, Pharmaceuticals, Technology, and Financial Services industries. At Slalom, Chris is one of the global and local market leaders for ASPIRE, the AAPI employee resource group. Chris also volunteers at the Japanese American Museum of San Jose, helping to integrate new technology solutions like a touchless kiosk system for museum members and volunteers and supporting the museum's SalesForce solutions. Chris is a 4th generation Japanese American born and raised in Los Angeles. He now lives in Mountain View, CA with his wife, Ellen and dog, Nori. He is a graduate of Dartmouth College with a B.A in History, focused on Modern Japan.
Riki Yoshinaga (Tokyo, Japan)
Managing Partner, BlackShip Inc.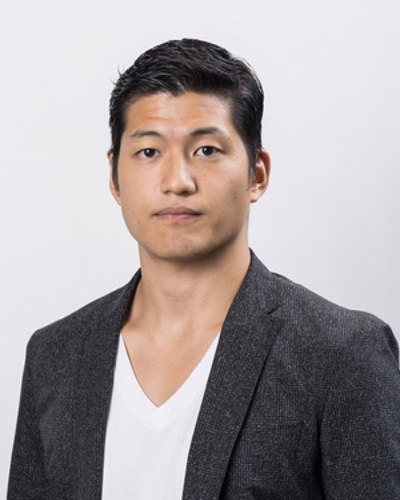 Riki Yoshinaga is Co-Founder and General Partner of BlackShip Ventures, a Tokyo & San Francisco based Japan Entry / Venture Capital hybrid firm. His team partners with mature U.S. startups to launch and operate the Japan business. He is also the founder of Bird Rides' (e-scooter sharing) Japan partner. His previous experience is in advising Japan corporates on new business strategies, as well as advising VC firms and startups on entering the Japan market. Riki has a B.A. in Economics from Harvard University, where he was also a member of the NCAA Division I football team. He is originally from Seattle and moved to Tokyo following graduation. In his free time Riki enjoys spending time with his wife and young kids.