Reflection from

Kenji Negi

(ELP '16)
Time really does fly. A year ago today, I was in my hometown of Chicago anxiously waiting to participate in the 2016 TOMODACHI Emerging Leaders Program as part of the USJC Annual Conference in Silicon Valley. I still remember my experiences there as if it were yesterday.
In particular, I recall being equally excited and intimidated after the introductory conference call with my future ELP classmates. Comparing my classmates' achievements and career successes with my relatively short professional experience, I was genuinely concerned that I wasn't fit for this class.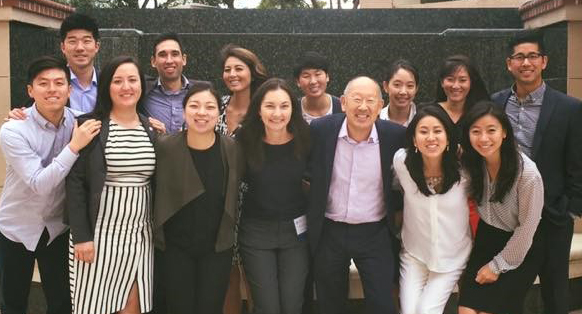 Despite my reservations, the short but impactful four days I spent in Silicon Valley with my ELP class, ELP alumni, supporters of the program and the greater USJC community, provided me with inspiration and motivation that last to this day. Regardless of profession or background, every person from my ELP class and the alumni group was genuinely committed to strengthening U.S.-Japan relations in their own unique ways. Their commitment to bettering themselves as individuals – in their own fields, as part of the USJC community, and as members of a global community – has charged me to continue engaging with USJC activities regardless of geographic location.
Almost a year later, I find myself in a different chapter in my life. I've relocated from Chicago to Tokyo to take on a job at a new company, and have made the effort to connect with new networks both within and outside my line of work.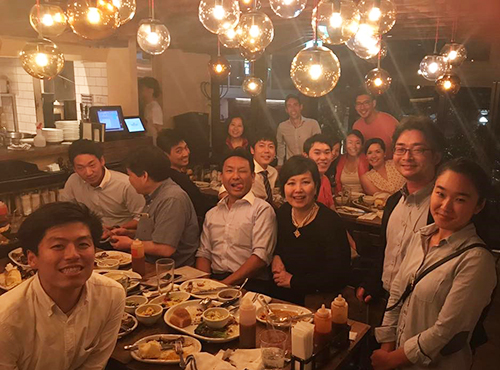 To be frank, my transition to Tokyo has not been the smoothest. Apart from being separated from my family and friends back home in the States, the nature of Tokyo's corporate life can be at times stressful and isolating. However, the small but tight-knit ELP and USJC communities in Tokyo have been extremely gracious in welcoming me here, and the activities that my ELP family back in the States are engaging in motivate me to do my part as a member of this group.
Thank you to Irene Hirano Inouye, Kaz Maniwa, Allison Murata and the generous ELP sponsors for giving us a platform to enact change. Thank you to the Chicago regional members for helping me find a home within the USJC community, and the Tokyo regional members for welcoming me with open arms. Last but not least, thank you to the 2016 ELP class for helping me find a new home. Although we may be separated geographically, I find comfort in knowing that our friendship and connections will be something I'll cherish for a lifetime.