Meet the 2017-18 Watanabe Scholars
In the 2017-18 program year, the scholarship supports Japanese undergraduate or graduate students studying in the United States.
(** indicates the scholar is a graduate student)
Please join us in welcoming:
Lishao Abe
Home Institution: International Christian University
U.S. Institution: University of Pennsylvania (Philadelphia, PA)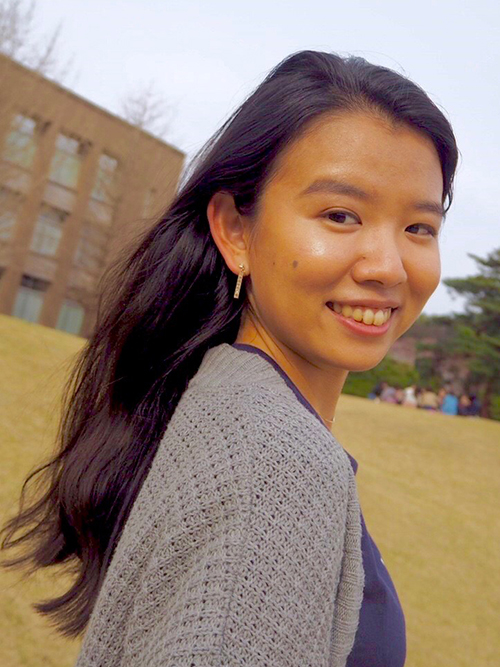 Ever since attending an American international school as a child, Lisaho has been fascinated with cultural diversity, which ignited her interest in U.S.-Japan relations. She is currently a junior at International Christian University, majoring in International Relations with a minor in Media, Communications and Culture. Her academic interest is in International Relations, with an emphasis on the role of culture as a form of soft power in shaping the dynamics, as well as our perception, of foreign relations. This one-year study abroad at the University of Pennsylvania will be an invaluable opportunity to further her academic interests and cross-cultural understanding. She is excited to engage in intercultural communication, both inside and outside of the classroom, and exchange views with people from different backgrounds to learn new ideas, opinions, and perspectives to broaden her worldview and critically observe international relations from multiple angles. Upon her return to Japan, Lisaho wants to serve as a bridge between Japan and foreign countries, both diplomatically and culturally, and contribute to strengthening the U.S.-Japan relationship.
---
Tomoyo Aizawa
Home Institution: Ritsumeikan University
U.S. Insitution: Appalachian State University (Boone, NC)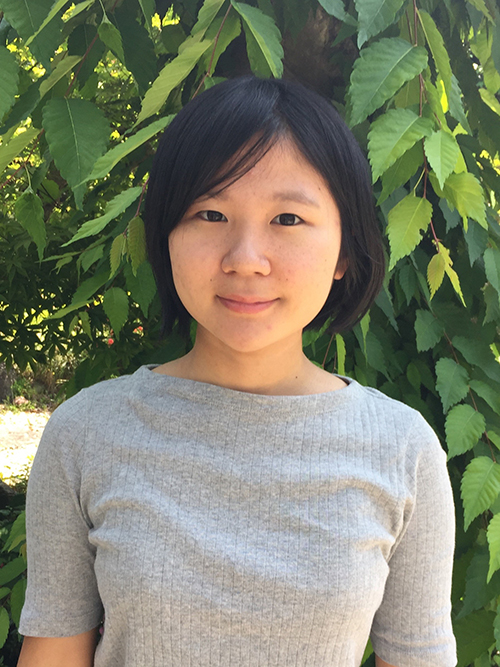 Tomoyo is a transfer student to Appalachian State University (ASU), majoring in Global Studies, with an emphasis on international education. She participated in the TOMODACHI Daiwa House Student Leadership Conference III which took place in Washington, DC in the fall of 2016. At the conference, she realized that Japanese youth often struggle with limited career options in their schools and communities and decided she wanted to extend opportunities to youth all over Japan, so they could wholeheartedly pursue their dreams regardless of background. During her studies, she looks forward to learning about globalization and international education inside and outside of classes. She is also interested in career planning for college students in the United States. These interests will provide new ideas and enable her to deepen her understanding of globalization and international education. Receiving the Watanabe Scholarship to transfer to ASU and finish her undergraduate studies serves as the first step in making her dream come true.
---
Kohei Arai
Home Institution: Keio University
U.S. Institution: Carnegie Mellon University (Pittsburgh, PA)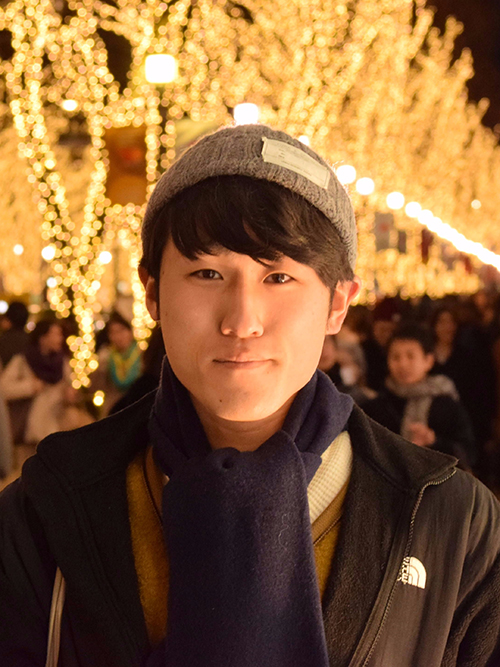 Kohei will be studying computer science at Carnegie Mellon University. Although his major is in business, he looks forward to gaining another specialty through this study abroad experience. Ever since he was an intern at a Japanese tech company, he has had a great interest in the connection between the business and technology sectors. In the future, Kohei wants to create a digital service that helps change people's lives, and he knows it is crucial for him to learn both programming and business in order to achieve this goal. Kohei is grateful that the Watanabe Scholarship will help achieve his dream. Studying in the United States, which is the center of computer science, will allow him to learn the world's latest technology and its role in optimizing businesses, and will help him put some of his ideas into practice. Kohei looks forward to attending a hack-a-thon with local teams, music events, and all of the other events that Pittsburgh has to offer.
---
Etsuo Fujita
Home Institution: International Christian University
U.S. Institution: Guilford College (Greensboro, NC)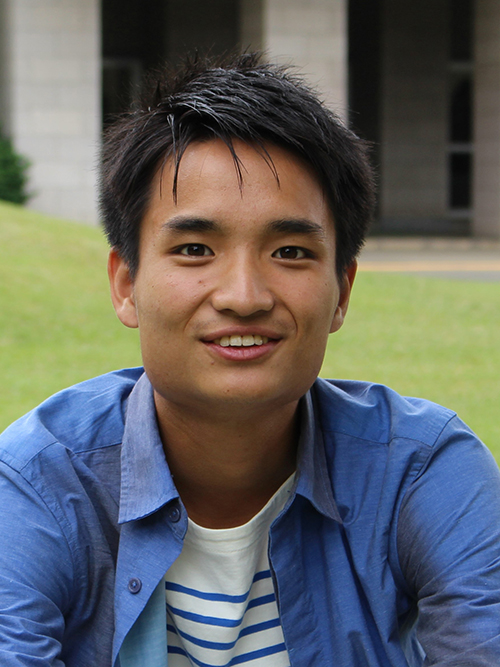 After studying at International Christian University for two years, Etsuo hoped to study a wider variety of fields. He decided to study at Guilford College, which was founded by Quakers and is one of the most traditional liberal arts colleges in the United States. Etsuo is especially interested in International Relations and is eager to learn about Peace and Conflict Studies based on the Quakers' teachings, which will give him a valuable opportunity to think about world peace. In addition, studying at Guilford College will offer him opportunities to take a variety of courses, which will help him become more knowledgeable and attain new perspectives. Studying abroad was one of the things Etsuo wanted to achieve as a university student. However, it proved to be financially difficult coming from a single-mother household. Etsuo is truly grateful to the Watanabe Scholarship for giving him a chance to achieve his dream and removing the financial burden from his family. With this support, Etsuo is motivated to do his best in his studies while in the United States.
---
Kantaro Hagi
Home Institution: Kyushu University
U.S. Institution: San Jose State University (San Jose, CA)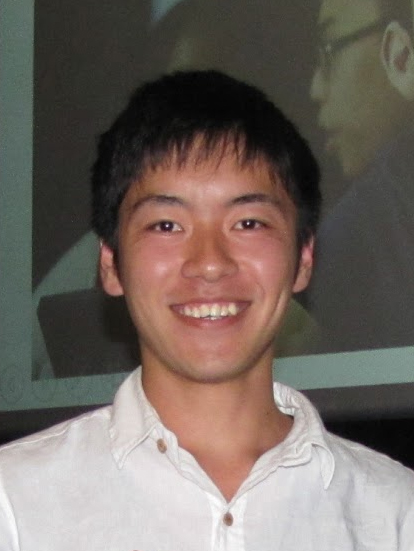 Kantaro was born in Fukuoka near an airport and grew up watching planes, which ignited his life-long fascination with airplanes. Now as an adult, he wants to work in the aviation industry and contribute to the field in the future. He realized that majoring in engineering alone would not help him get there and wanted to learn how to communicate with others, as well as learn from those with different backgrounds and a broader knowledge of aviation. After much consideration, Kantaro decided that studying in the United States would be the best option. He is thankful to the Watanabe Scholarship for the opportunity to study abroad, for it would not have been possible otherwise. Kantaro looks forward to studying aviation at San Jose State University this year, and all the new adventures and experiences he will have in America.
---
Keisuke Harada
Home Institution: Kyushu University
U.S. Institution: University of Georgia (Athens, GA)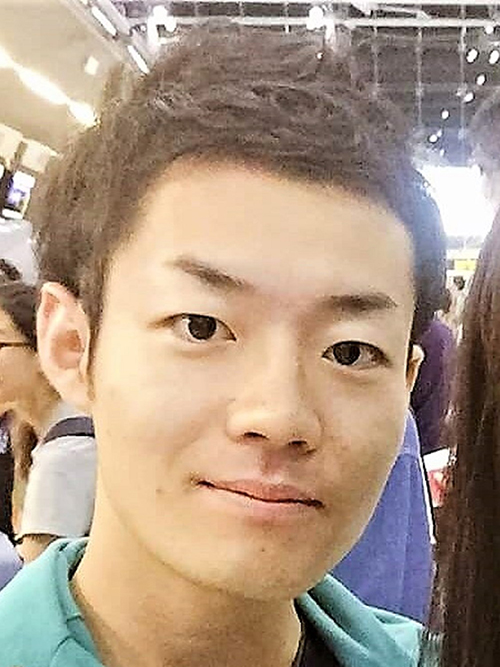 Having had previous international experience through studying abroad in Asia, Keisuke has learned many international academic topics, and will be studying linguistics and education at the University of Georgia. While his major at Kyushu University is in English Linguistics, he will be studying Cognitive Linguistics and conducting research on international education of English and Japanese in the United States. Cognitive Linguistics emerged as a new field in the United States while he was studying at Kyushu University, and analyzes the effects of language on the human mind. Keisuke applied for this scholarship because he is enthusiastic about becoming an educational leader of the next generation in both Japan and the United States. He hopes to promote the potential societal benefits of the study to many people. Keisuke is thankful for this scholarship because it gives him the opportunity to learn and be an international researcher in the linguistic and education field.
---
Court Honda
U.S. Institution: Springfield College (Springfield, MA)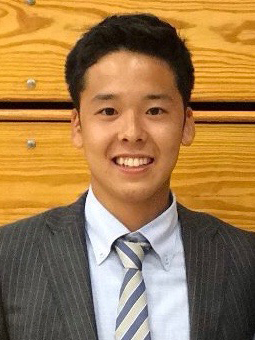 Court grew up in Iwate Prefecture and became interested in cultures outside of Japan while participating in international tennis tournaments. He is particularly interested in the sports culture in the United States because it is much bigger and more developed than in Japan. After graduating high school, he decided to attend college in the United States as an international, degree-seeking student to study sports management. He expects that spending time in the United States will allow him to see the world of sports business on a daily basis. His academic goal is to not only learn the latest and most advanced systems and strategies in sports business, but also to communicate and build connections with people who come from all over the world. The Watanabe Scholarship is a huge help in accomplishing his goals because attending a college abroad can be a great financial burden. After completing his studies in the United States, he would like to contribute to the Japanese sports world with the knowledge and experience he has attained.
---
Sara Inoue
Home Institution: Keio University
U.S. Institution: Brown University (Providence, RI)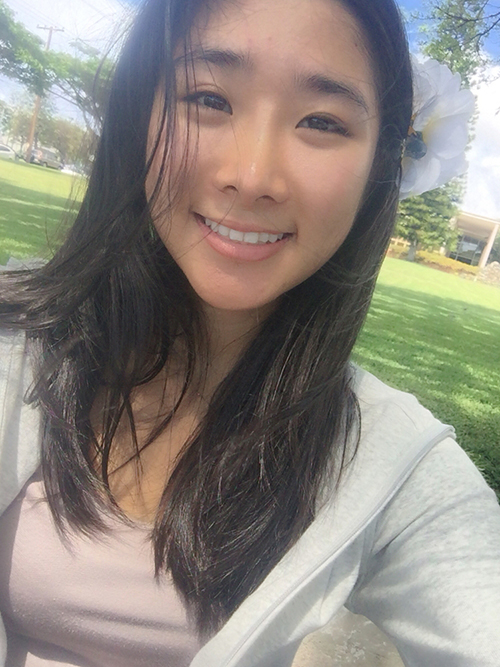 Sara is a sophomore majoring in Education at Keio University. She was raised in a family of English teachers, and was always interested in second language acquisition. For the past four years, she has been a teacher at a private English language academy run by her family. During this time, she witnessed firsthand the mannerisms and study habits enforced by regular Japanese school education. During her time at Brown University this year, Sara will concentrate mainly on comparative education courses. By learning about other countries' education systems, she hopes to discover different and effective ways of second language education. Sara attended high school at a boarding school in Toronto for three years and this experience showed her the excitement of meeting and exchanging ideas with people from diverse backgrounds. Since then, Sara has hoped to study in the United States, a place where people from all over the world gather. Brown University will be a challenging environment in which Sara hopes to thrive. She looks forward to the challenge of studying in an environment that encourages logical, independent thinking and risk taking. Sara is truly grateful for this scholarship for making her study abroad possible.
---
Yuka Jibiki**
Home Institution: Showa Women's University
U.S Institution: Lesley University (Cambridge, MA)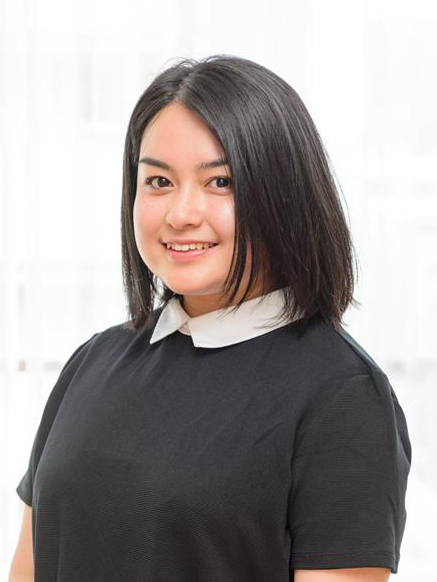 Yuka is thrilled to have been selected as a Watanabe Scholar, and to attend Lesley University to pursue her graduate degree in International Higher Education. She is excited about going back to the United States to study, after taking part in a seventeen-month language and cultural immersion program as an undergraduate student through Showa Women's University. During the program, Yuka enjoyed participating in different community service events, such as volunteering for the Boston Marathon. This experience was memorable because every single person acted as part of the community, and this made her realize that a small change can make a big difference. Yuka also participated in the TOMODACHI Inouye Scholars Program and traveled to three different cities in the United States, which made her realize the big impact that teamwork can have on success. Yuka is excited to start her graduate studies at Lesley to further learn about her own cultural roots and strive for her goal of becoming an international education coordinator.
---
Mami Kameya
Home Institution: Meiji Gakuin University
U.S. Institution: San Francisco State University (San Francisco, CA)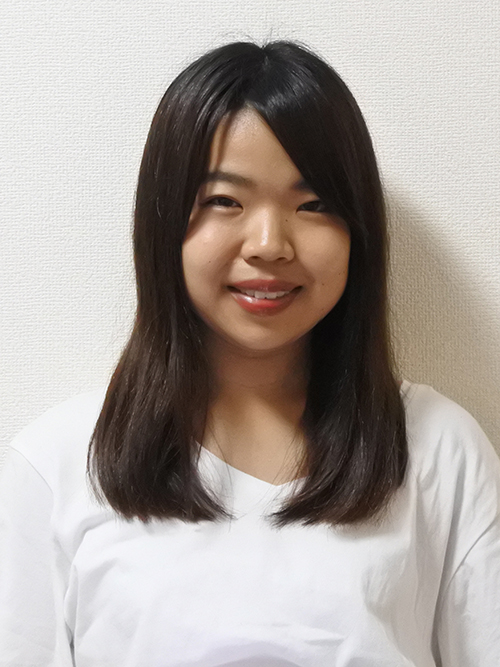 Mami's hometown is Kesennuma in Miyagi Prefecture, one of the cities impacted by the Great East Japan Earthquake in March 2011. When she was a high school student, she participated in the TOMODACHI Summer Softbank Leadership Program, which focused on leadership and regional development for three weeks at the University of California, Berkeley. This experience made Mami want to study abroad in the future, and she is happy to be returning to California to pursue that dream. Mami is a junior majoring in International Studies from Meiji Gakuin University and will be studying International Relations at San Francisco State University. She is also excited to study tourism, which is not commonly taught at her home university. Mami is looking forward to studying hard and experiencing living around people from different backgrounds in the United States. She hopes to take part in volunteer activities or internships to enrich her study abroad experience.
---
Jun Kanazawa
Home Institution: Tokyo International University
U.S. Institution: University of Southern Indiana (Evansville, IN)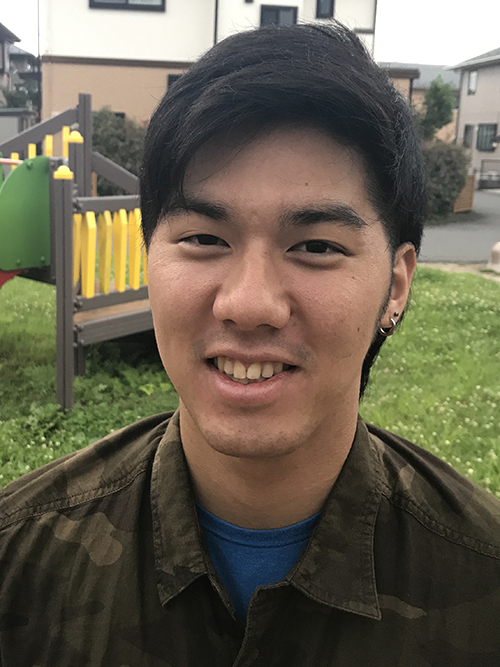 Jun is a student from Tokyo International University, majoring in International Relations. His dream is to build relations between countries and their people. He enjoys talking to foreigners and believes that getting as many opinions from people from different countries will help him grow. He also worked at Tokyo International University as a staff member, helping foreign students study Japanese. Jun looks forward to his studies, and connecting with many people while engaging in activities offered in his new community. His goal during study abroad is to be able to speak business-level English, and talk to as many people from different countries as possible to broaden his views and perspectives. He believes this will be beneficial for his future. This scholarship means so much to Jun, because it relieves him of the financial burden and allows him to fully focus on his studies, while also enjoying his time in America.
---
Sho Kawamura
Home Institution: Tohoku University
U.S. Institution: University of California, Riverside (Riverside, CA)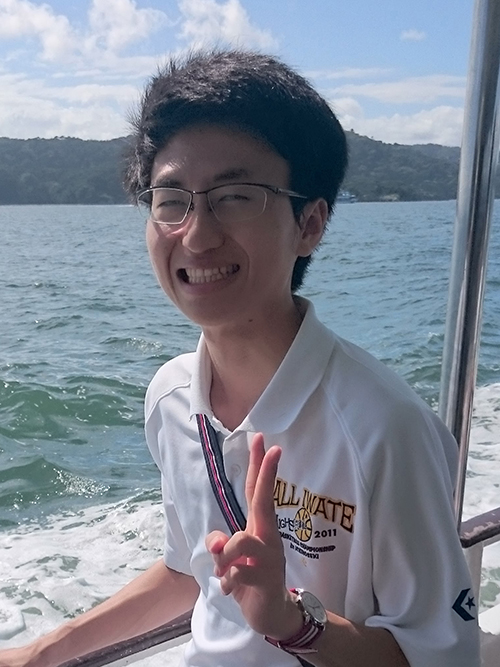 Sho wants to study abroad to be one step closer to reaching his dream of becoming a director at NHK (Japan Broadcasting Corporation) and making educational TV shows that provide useful information to people all over the world. He is most looking forward to learning about the role of media among diverse cultures. He believes this study abroad experience will help him reach his dream. There are two goals Sho has set for himself while in the United States – (1) to grow as a person and (2) to build greater global awareness. He plans to accomplish these goals by taking the great courses offered at the University of California, Riverside. During his study abroad, he hopes to organize events that encourage students to talk about their cultural backgrounds. He believes each student has a unique cultural background, and he wants to learn about and share these experiences. For him, receiving the Watanabe Scholarship means having a once-in-a-lifetime opportunity to study abroad, in which he can fully focus on his studies without having to worry about finances.
---
Mariko Kimura
Home Institution: Tohoku University
U.S. Institution: University of Hawaii at Manoa (Honolulu, HI)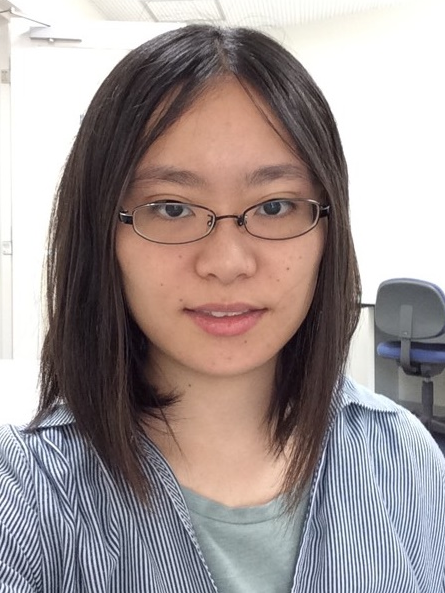 Ever since Mariko learned games and songs such as "London Bridge is Falling Down" from her American kindergarten teacher, she became interested in English and going to the United States. Her goal for study abroad is to improve her English communication, logical thinking and decision-making skills. Mariko looks forward to meeting people from different cultural and religious backgrounds, and exploring their different ways of thinking. She is also excited about interacting with the local people and experiencing local festivals and events. Since Mariko's hometown is Hiroshima, she has been interested in peace studies ever since she was little. After studying abroad, Mariko wants to become a translator to send peace messages to the world, as well as a freelance writer who touches people's hearts. The Watanabe Scholarship is very meaningful to her since she considers this to be an opportunity of a lifetime, which will allow her to pursue her dream.
---
Hideyuki Komaki
U.S. Institution: University of Washington (Seattle, WA)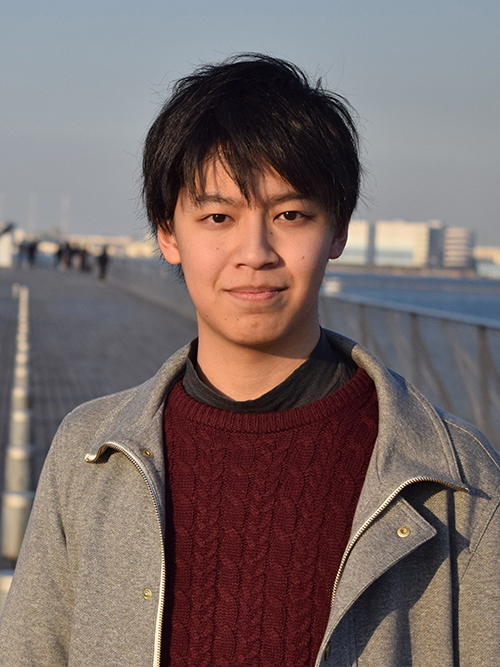 Hideyuki is a junior majoring in Business Administration and Statistics at Keio University. In the summer of 2016, he studied sustainable business at the University of Washington (UW) for a month. During that time, he was impressed with the UW students who had their individual talents, passions and dreams. Moreover, he saw with his own eyes that start-up companies in Seattle were trying to change the world by using state of the art technology. After returning to Japan, Hideyuki researched the differences in working environments in the United States and Japan, and found out how quickly U.S. companies make innovations using cutting-edge technologies. This is when he decided to study abroad in the United States. His dream is to help further the concept of "work style" in Japan. While studying in the United States, he hopes to expand his knowledge in organizational management and data science, which are necessary to accomplish his goals. He aims to develop his own opinions about innovative work styles and work cultures by looking at the connection between companies, society and the culture of the United States.
---
Ayumi Kuriki
U.S. Institution: University of California, Los Angeles (Los Angeles, CA)
Ayumi is interested in documentary filmmaking and gender studies. She values the opportunity to study in Los Angeles, California where diversity is celebrated from a liberal political viewpoint. Eventually, she would like to pursue a career as a documentary filmmaker. At UCLA, Ayumi hopes to learn to employ the power of visual storytelling in films, photography and art exhibitions, with the aim of advocating for justice and human rights. As a transfer student from a community college in California, Ayumi appreciates the Watanabe Scholarship for providing Japanese students with the opportunity to test their potential regardless of their age or background. Studying with the help of this scholarship will allow her to grow, focus on pursuing her dream and become a more globally-minded individual. Thanks to this scholarship, she feels supported and encouraged to do her best in the United States.
---
Eru Machimoto
Home Institution: International Christian University
U.S. Institution: State University of New York, Buffalo (Buffalo, NY)
Born and raised in Japan, Eru has a great interest in diverse cultures, race and religion, which led to her decision to study abroad in the United States. She is majoring in Physics and Environmental Studies at International Christian University. She would like to expand and deepen her understanding of the coexistence of technology and the sustainability of culture during her time at SUNY, Buffalo. Her interest in the topic sparked during her previous experience in Indonesia, where she recognized the importance of acquiring new skills in an effort to save the region's culture and tradition in the midst of infrastructural development. Eru is extremely grateful for the Watanabe Scholarship because it will allow her to concentrate on her studies without worrying about finances.
---
Daisuke Maruichi**
U.S. Institution: Columbia University (New York, NY)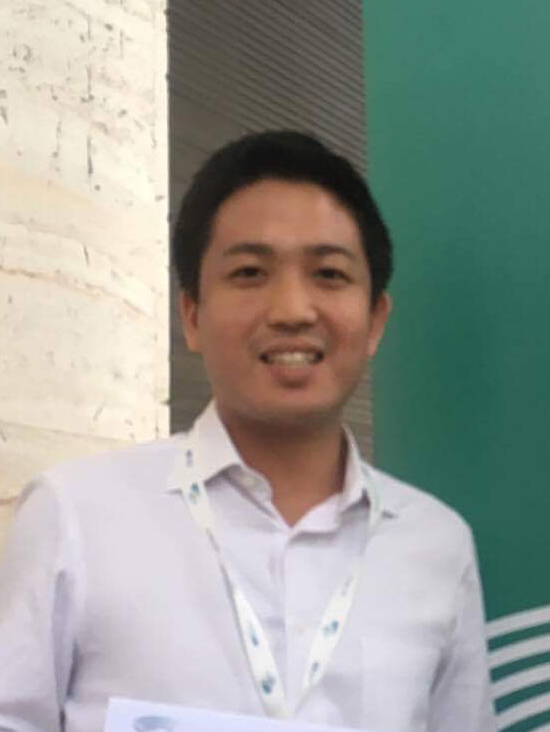 Daisuke will be a second-year graduate student in the 2017-18 school year. He is specializing in International Finance and Economic Policy at the Columbia University School of International and Public Affairs. He is passionate about economic development and eager to learn about economics for one more year through his current program. Previously, he worked for General Electric in Singapore and will be an intern at the United Nations Economic and Social Commission for Asia and the Pacific over the summer. In addition, he plans to work for the World Bank as a consultant during the fall semester. Daisuke also wants to contribute to strengthening ties between Japan and the United States and serves as President of Columbia's Japan Study Student Association, where he organizes events to raise awareness of Japan in various fields. As a Watanabe Scholar, Daisuke would like to network with other USJC members and expand his horizons. He plays baseball and is a big fan of the New York Yankees.
---
Yuka Nishino
Home Institution: Aoyama Gakuin University
U.S. Institution: Southern Oregon University (Ashland, OR)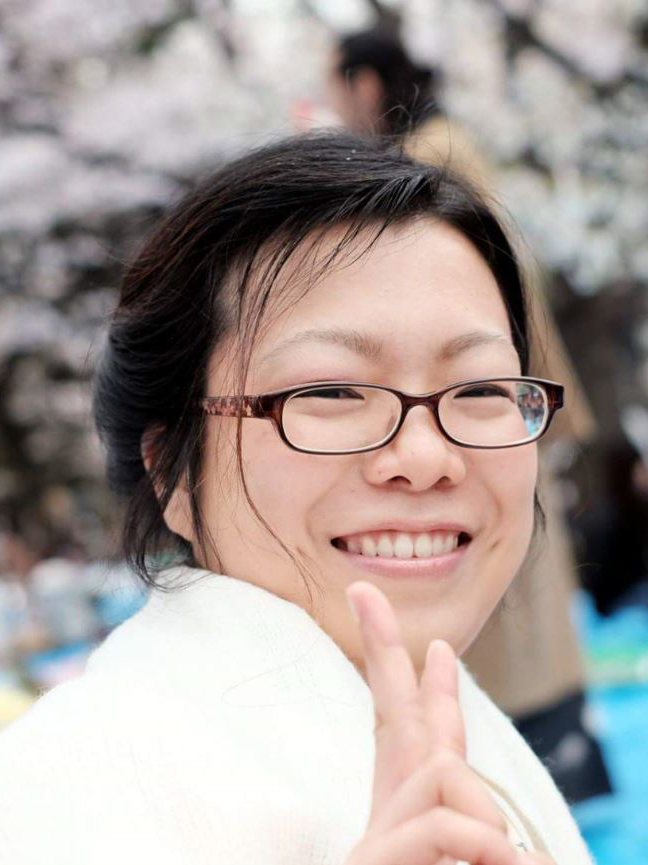 Yuka is a junior from Aoyama Gakuin University, majoring in International Politics, Economics and Communications. She is currently interested in the role communications can play in improving issues that arise from cultural differences in order to achieve a symbiotic society. Yuka's goal is to help inter-cultural communication and further promote a multicultural society. Since Yuka comes from a single-mother household, studying abroad seemed to be too difficult without scholarships. Receiving the Watanabe Scholarship helped her achieve her dream. Yuka is looking forward to seeing the social dynamic in the United States and learning the elements necessary to become a cooperative society. Moreover, she wants to learn about the relationship between communications, culture and conflict in and outside of class during her time in the United States.
---
Megumi Uchino**
U.S. Institution: Columbia University (New York, NY)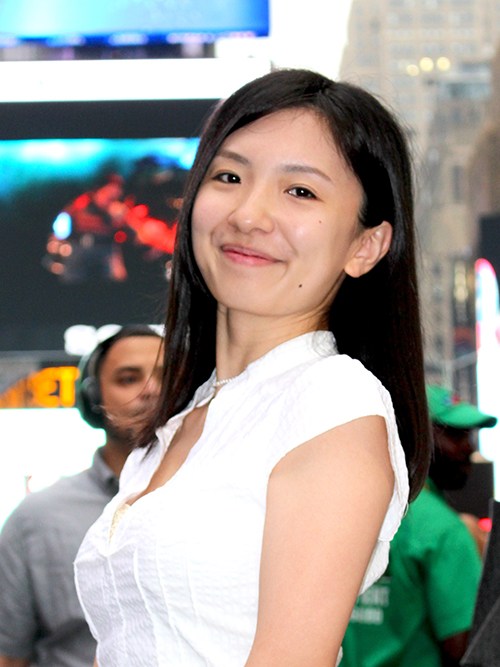 Megumi is a Master of Social Work candidate with a concentration in Social Enterprise Administration in the field of World of Work at the Columbia School of Social Work. She has more than seven years of experience in professional settings. This includes working as a Project Manager for a women's empowerment project after the Great East Japan Earthquake in 2011, and as a Graduate Social Work Intern at Japanese American Social Services, Inc. (JASSI). She also has experience working at for-profit, international and governmental organizations. With her passion for women's economic empowerment and leadership, she is thrilled to receive the Watanabe Scholarship. This scholarship will help her cultivate a specialty in program development in financial empowerment during her second year of the Master's program. She will be working as an intern at the Cities for Financial Empowerment Fund, a nonprofit agency providing consulting services to city governments on forming and improving their financial empowerment programs. In addition, she will continue sharing her experience with young Japanese communities as a volunteer lecturer and a mentor, as she wishes to encourage them to pursue professional careers and join the international arena.
---
Aika Yamamoto
Home Institution: International Christian University
U.S. Institution: University of California, Berkeley (Berkeley, CA)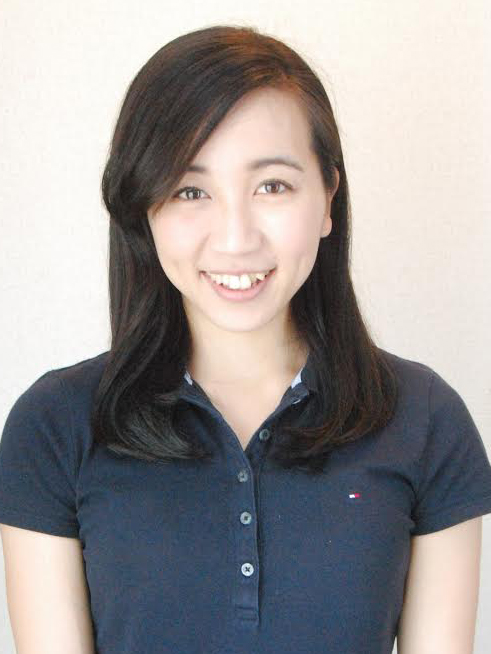 Aika is a junior at International Christian University, with a major in Language Education and a minor in Education. Aika is interested in education, second language learning, cultural differences, and diversity and equality in society. Ever since she was little, Aika dreamed of studying in a global community, where she could share her passion and exchange ideas with other students from different countries. Receiving the Watanabe Scholarship opened a new door for her, allowing her to explore the world. In the past, she has participated in the TOMODACHI MetLife Women's Leadership Program in the United States, where she had the opportunity to speak with many women role models. Since she used to live in the United States when she was an elementary school student, she is excited to return to the country for her studies. Aika hopes to become a role model for the future generation and make a social impact in the United States and Japan.
---
Marina Yoshimura
Home Institution: Waseda University
U.S. Institution: Yale University (New Haven, CT)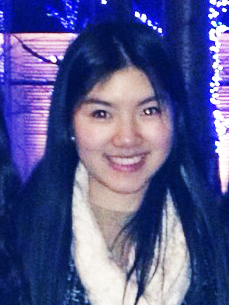 Marina will spend a year at Yale University, where she plans to take courses on immigration and refugee policies, nuclear politics and journalism. Her internship as a shelter manager at the Japan Association for Refugees (JAR) exposed her to Japan's refugee policies and led to her interest in politics. Through JAR, she attended the 2nd Japan-U.S. Development Dialogue at former U.S. Ambassador to Japan Caroline Kennedy's residence, in which she discussed refugee issues with government officials and organization representatives. In addition, her work as a Club Reservations Concierge at the Tokyo American Club allowed her to see U.S.-Japan relations first-hand. Now, as a student member at the Foreign Correspondents' Club of Japan, she is focusing on journalism and translations. Furthermore, her current internship with Taro Kono (Member of the House of Representatives, Japanese Parliament) involves conducting research on nuclear energy, Japan's refugee system, climate change and Ichiro Kono's legacy. Marina is grateful for the Watanabe Scholarship because it will allow her to pursue her fields of interest at Yale. She looks forward to working with the Yale Globalist as the Business Director and Executive Board member. In the future, Marina aims to revise Japan's immigration and refugee system, as well as strengthen U.S.-Japan relations.
---