From January 31 to February 1, the 2020 class of the Japanese American Leadership Delegation (JALD) gathered for an intensive two-day orientation in Los Angeles. The orientation was held at the Japanese American National Museum (JANM) and led by USJC Senior Vice President Kaz Maniwa (JALD '00) and Consul Shigeru Kikuma of the Consulate General of Japan in Los Angeles. The delegates were introduced to each other, the program and host organizations. In addition, they were given an overview of historical and current issues pertaining to U.S.-Japan relations in preparation for their trip to Japan.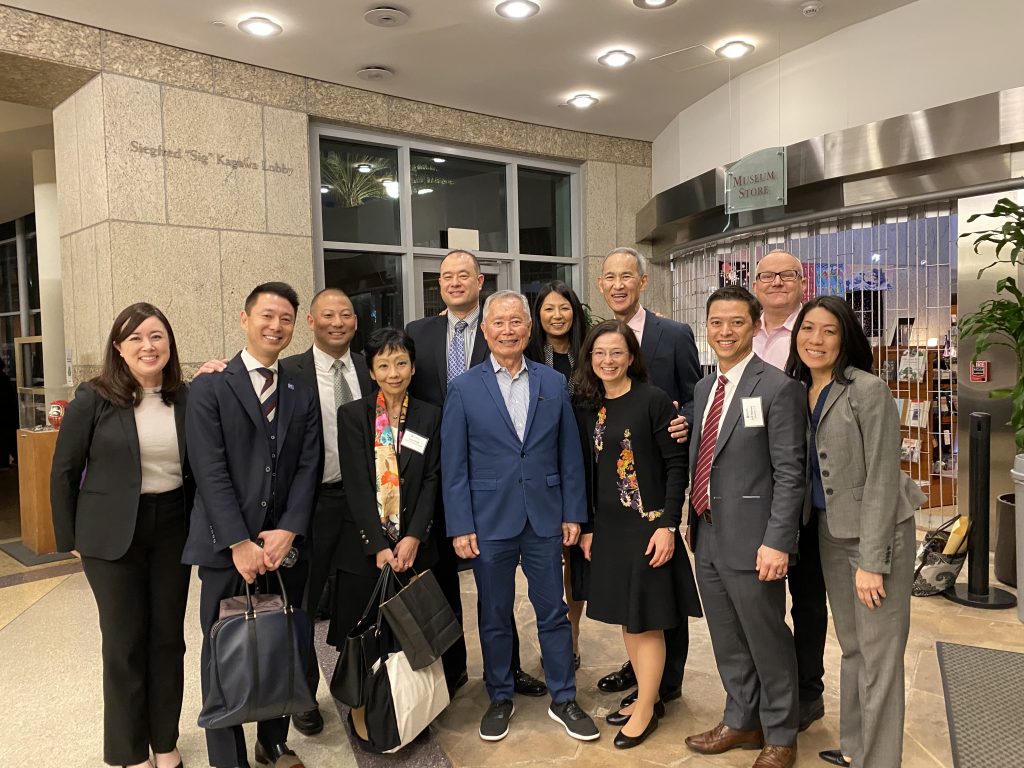 On January 31, Mitch Maki (JALD '02) kicked off the orientation with a tour of JANM's permanent exhibition, Common Ground, the Heart of Community. Hideki Hara, Director of the Japan Foundation Los Angeles, welcomed the delegates, and USJC Board Member Yuko Kaifu provided an overview of current social issues and Japanese business etiquette. In the evening, Consul General of Japan in Los Angeles Akira Muto and his wife Hidemi hosted the delegates along with several local JALD alumni for a welcome dinner at their residence. Several of the alumni shared reflections of their JALD experiences and the impact it has had on their lives upon their return.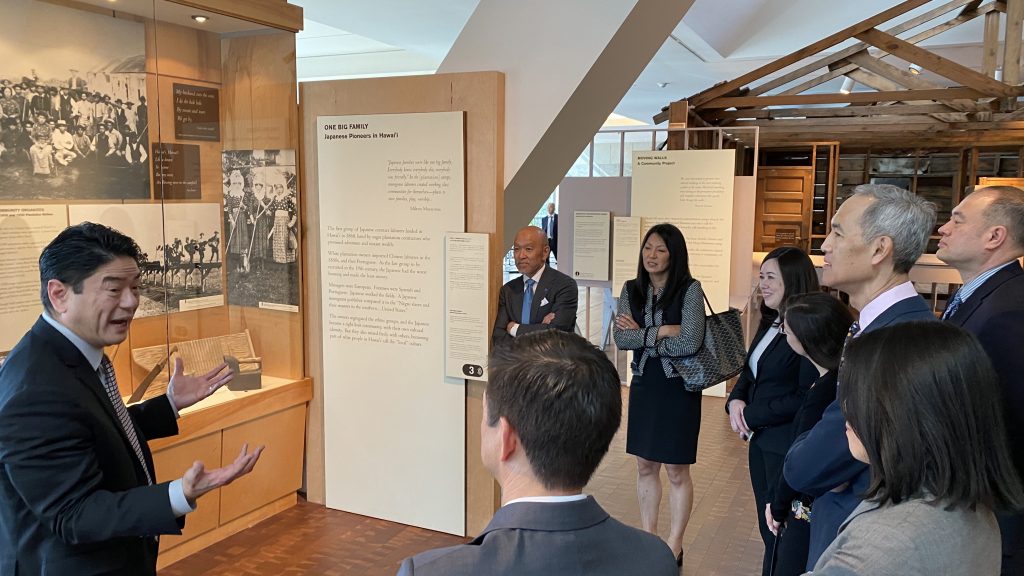 The following day, Consul General Muto met with the delegates again for a presentation on Free and Open Indo-Pacific (FOIP) and explored security issues in the Indo-Pacific region. Dr. Robert Dekle, professor of economics at the University of Southern California, also provided an overview of Japan's economy. In the afternoon, the delegates met with JALD alumni, including Member of the USJC (Japan) Board of Directors Stan Koyanagi ('08) and Council Leaders Debra Nakatomi ('09), Joy Goto ('19), Mariko Silver ('19) and Britt Yamamoto ('19), who shared their advice and reflections. The orientation concluded with a dinner hosted by the Japanese Business Association of Southern California (JBA) at the Miyako Hotel, where the delegates met with JBA members.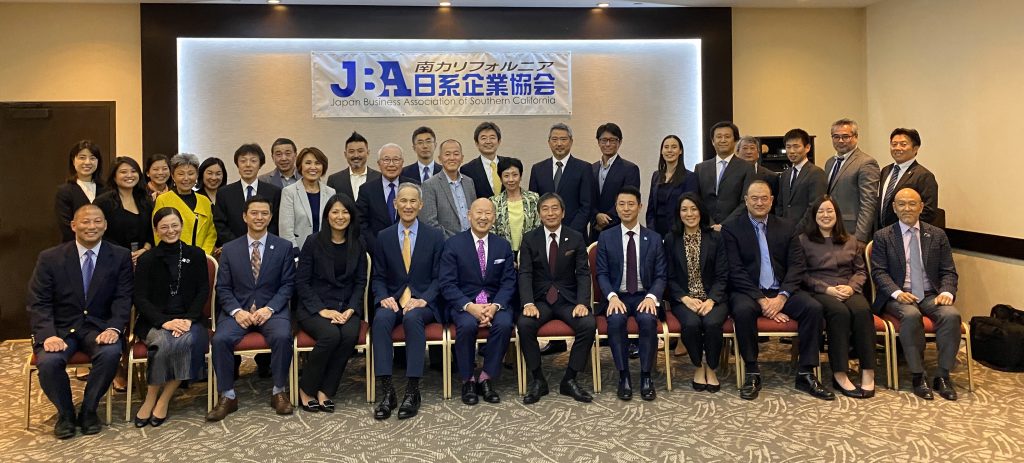 The 2020 delegation comprises 10 leaders in business, academia, government, nonprofit, and legal sectors from Alhambra, California; Cambridge, Massachusetts; Chicago, Illinois; Dallas, Texas; Denver, Colorado; Honolulu, Hawaii; New York, New York; San Francisco, California; Seattle, Washington and Springfield, Virginia who are active in their communities, engaged in U.S.-Japan relations and committed to furthering relationships between Japanese Americans and Japan.

The group will travel to Tokyo and Shizuoka from March 6 to 14, where they will meet with top business and government officials and participate in a symposium co-sponsored by the Japan Foundation Center for Global Partnership. In its 20th year, the trip provides an opportunity for Japanese American leaders to deepen their understanding of Japan and promote the value of sustained people-to-people relationships as a critical factor in assuring the long-term success of U.S.-Japan relations. To commemorate the 20th anniversary, a group of JALD alumni will also be traveling to Japan with Mr. Maniwa, and will share their experiences of their time as JALD delegates and how it has served them professionally and personally upon their return.

We would like to extend a special thank you to the host organizations, including the Los Angeles Consulate, JANM and JBA, as well as the many presenters who made this a great success.

More information about the JALD program and delegates can be found here.