1. Japanese American Leaders Attend Emperor Naruhito's Enthronement Ceremony
Below is an update from USJC President Irene Hirano Inouye, who was one of the Japanese American leaders invited to attend the emperor's enthronement ceremony and related activities.
This week the world watched the historic enthronement of His Majesty Emperor Naruhito. Alongside him was Her Majesty Empress Masako and members of the Imperial Family in a ceremony at the Imperial Palace. At the invitation of the Government of Japan, seven Japanese Americans from throughout the country were invited to attend the week-long commemorative events in Tokyo. In total, more than 30 Nikkei from throughout North America and South America attended.
I was honored to join former Secretary Norman Mineta (Washington, DC; Vice-Chair, USJC Board of Councilors), Governor David Ige (Hawaii), Congressman Mark Takano (California; USJC Board of Councilors), Thomas Iino (Los Angeles; Founding Chair of the USJC Board of Directors and Chair of the Legacy Council), Christine Kubota (Honolulu; Council Leader) and Lori Matsukawa (Seattle; Council Leader and Japanese American Leadership Delegation (JALD) Alumna).
The enthronement ceremony was attended by approximately 2,000 individuals, including more than 400 foreign dignitaries from 180 countries. It was a beautiful ceremony steeped in tradition and history. Seated near our Delegation were several former Japanese Ambassadors to the United States, including our friends, Ambassadors Kato, Yanai, Fujisaki and Sasae (all members of the USJC Board of Councilors). The last enthronement took place 30 years ago, when His Majesty Emperor Emeritus Akihito succeeded the late Emperor Hirohito.
In addition to the enthronement, the Delegation attended a court banquet at the Imperial Palace, as well as a dinner hosted by Prime Minister Shinzo Abe and Ms. Akie Abe. The Prime Minister's dinner was held at the New Otani Hotel with about 1,000 guests, including the foreign dignitaries and Japanese government officials. The Delegation was pleased to see Defense Minister Taro Kono (a Friend of the Council) at the dinner along with many of our longtime friends from the Ministry of Foreign Affairs.
During the week, we also had the opportunity to meet with the U.S. Chargé d'Affaires (Acting Ambassador) Joseph Young, a strong supporter of the U.S.-Japan Council and TOMODACHI. Newly appointed State Minister for the Ministry of Foreign Affairs Keisuke Suzuki hosted the Delegation for lunch. Suzuki-san has also been a long-time supporter of the JALD program, and last year attended an event at Angel Stadium hosted by Emerging Leaders Program alumni and rode in the Los Angeles Nisei Week Parade.
A parade was originally scheduled following the enthronement, but was postponed to November as the clean-up and recovery from the recent Typhoon Hagibis continues. On behalf of USJC I extend my condolences to those who lost their lives and to the many people and communities who are suffering from the devastation of the Typhoon.
What is very special about the events this week was the inclusion of Nikkei from South and North America in addition to the official country representatives. We all reflected on how much the relationship between Japanese Americans and leaders in Japan—with the government as well as with the business and nonprofit sectors—has strengthened over the past several years. Secretary Mineta commented that his parents and especially his grandparents would never have imagined that he would be witnessing an emperor's enthronement in person. We were all honored to be a part of such a historic event.
We extend our best wishes to the new Emperor and Empress and the people of Japan as they enter a new era for the Imperial Family.
—Irene Hirano Inouye
President, U.S.-Japan Council
2. Recent Events
USJC Holds Inaugural Kansai Business Forum in Osaka
USJC was proud to present the first Kansai Business Forum on October 10. This cardinal event held at the Hilton Osaka brought USJC's mission to the Kansai region of Japan, convening business leaders, professionals and academics to envisage Kansai's economic future, especially in relation to the United States. Royanne Doi (Representative Director, U.S.-Japan Council (Japan)) welcomed the participants, providing an overview of USJC, its mission, and the importance of a firm relationship between the United States and Japan. 
To help cultivate this discussion, USJC was supported by keynote speakers Robert A. Feldman (Senior Advisor, Morgan Stanley MUFG Securities Co., Ltd.) and Karen Kelley (Consul General, American Consulate General Osaka-Kobe). Ms. Kelley spoke at length about the Consulate's diplomatic work in Japan, describing a recent trade agreement that reduces tariffs on both sides of the Pacific. Dr. Feldman framed Kansai in terms of the international economy, outlining the processes demarcating innovative growth and the potential he sees in the region.
Afterward, Dr. Feldman was joined by Soichiro Seki (Senior Managing Director, Kansai Economic Federation) as well as USJC Board Member Tasha Yorozu (Managing Attorney, Yorozu Law Group, PC) for a panel discussion themed around "Furthering Kansai-U.S. Business Ties." The panel touched on many topics, exploring how the economic role of the Kansai region is overtaking Kanto in many regards and how this affects its relationship with the United States.
After the panel, the participants enjoyed an evening of networking with a buffet-style dinner.
USJC extends special thanks to the speakers, thanks all attendees for their support, and looks forward to expanding its presence in the Kansai region.
Click here to see more photos.

USJC Recognized by Cultural Vistas for Contributions to U.S.-Japan Relations
The U.S.-Japan Council was honored to receive from Cultural Vistas their Global Partnership Award on October 17 in New York City. USJC received this award for its contributions to U.S.-Japan friendship, alongside other like-minded organizations. USJC Executive Vice President Laura Winthrop Abbot and USJC (Japan) Board Member Gary Moriwaki received the award at the Cultural Vistas Awards Gala on behalf of the organization. USJC has partnered with Cultural Vistas to implement the TOMODACHI MetLife Women's Leadership Program as well as the inaugural ALLI Indo-Pacific Summit coming up in Tokyo this December.
3. ELP News
2019 ELP Bios Now Online!
The biographies of the 2019 Emerging Leaders are now online here. Join us in Los Angeles for the 2019 Annual Conference to meet these accomplished young individuals in person!
4. Announcements
Typhoon Hagibis
The U.S.-Japan Council and the TOMODACHI Initiative offer our deepest sympathies to all those affected by Typhoon Hagibis, which tore through Japan on October 12. It was with great sadness that we learned of the many areas damaged by heavy rains and flooding caused by the typhoon and the lengthy road to recovery they now face. We will keep those impacted by this devastating disaster in our hearts and minds as they move through the difficult times ahead, and offer our sincere hopes for the healing and renewal of all impacted communities.
Late Registration Still Available for the 2019 Annual Conference!
U.S.-Japan Council 2019 Annual Conference
Bold Ideas, Bolder Leadership: The Next Stage of U.S.-Japan Relations
Loews Hollywood Hotel, Los Angeles, California
November 4-5, 2019
Late registration is still available for the 2019 USJC Annual Conference in Los Angeles! Held in Hollywood, the center of global entertainment, this conference will highlight diverse leadership styles that transform bold ideas into reality. We will also celebrate USJC's 10th anniversary, and offer leadership training under USJC's new Leadership Workshops.
We also encourage you to enjoy the Japan Cuts Hollywood Film Festival, presented by the Japan America Society of Southern California from November 1 to 3, prior to the conference. And after the conference, be sure to join GetGlobal 2019, the pre-eminent global business conference in the United States designed to fuel international growth. It will be held at the Long Beach Convention Center from November 5 to 7.
Don't miss our lineup of unique speakers and timely topics.
Speakers Include: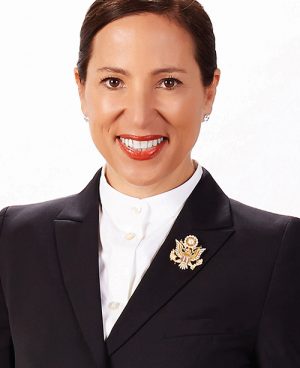 Eleni Kounalakis
Lieutenant Governor,
State of California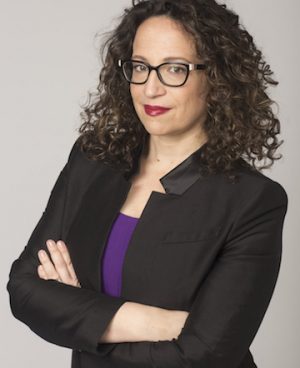 Amy Webb
Founder & CEO,
Future Today Institute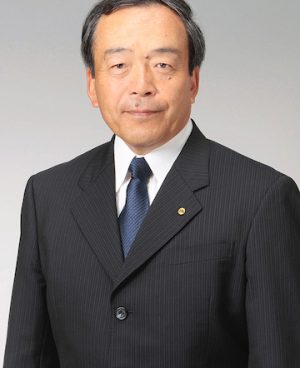 Takeshi Uchiyamada
Chairman of the
Board of Directors,
Toyota Motor Corporation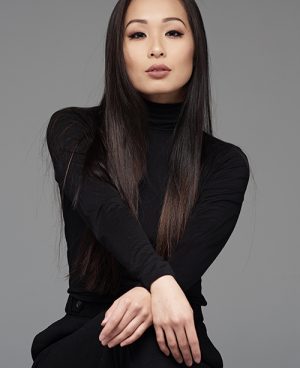 Koine Iwasaki
Professional Dancer
(All Star on So You Think You Can Dance)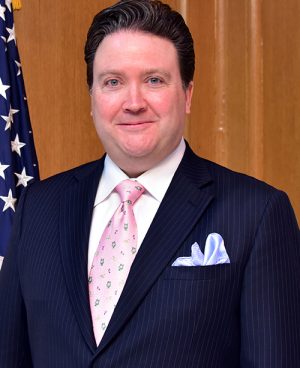 Marc Knapper
Deputy Assistant Secretary For Korea and Japan, Bureau of East Asian and Pacific Affairs,
U.S. Department of State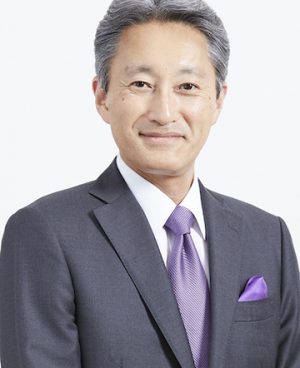 Kazuo Hirai
Senior Advisor,
Sony Corporation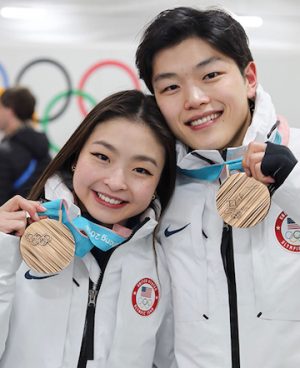 Maia & Alex Shibutani
Champion Ice
Dancers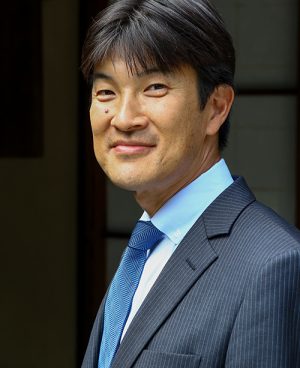 Takeshi Komoto
Minister for Economy, Trade and Industry, Embassy of Japan in the United States of America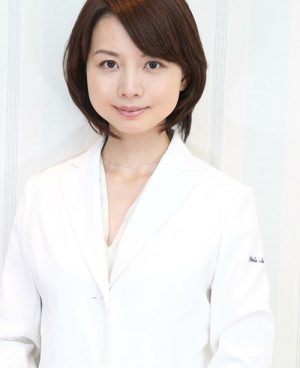 Yuka Seki
Medical Doctor and Natural Food Chef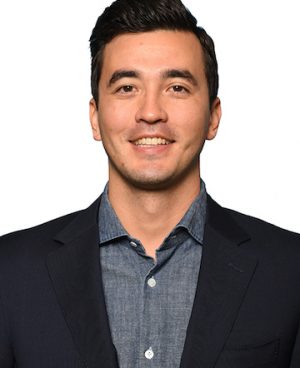 Bobby Webster
General Manager,
Toronto Raptors (2019 NBA Champion)
Other Speakers Include:
Bill Allen, CEO, Los Angeles County Economic Development Corporation
Rina Brannen, Head of Development, 3AD Media
Sewell Chan, Deputy Managing Editor, Los Angeles Times
Bill Imada, CEO, IW Group, Inc.
Masaharu Kohno, Executive Board Member, Tokyo Organising Committee for the Olympic and Paralympic Games
Aiko Lane, Executive Director, U.S.-Japan Business Council, U.S. Chamber of Commerce
Fue Lee, State Representative, House of Minnesota Representatives
Shohei Narron, Technology Alliances Manager, Looker
David Ono, Anchor, ABC7 Eyewitness News
Mariko Fujimoto Rooks, Vice President, Yale Students of Mixed Heritage, Yale University
Maria S. Salinas, President & CEO, Los Angeles Area Chamber of Commerce
Michelle K. Sugihara, Executive Director, CAPE (Coalition of Asian Pacifics in Entertainment)
Adele Yoshioka, Executive Vice President, International Distribution, CAPE (Coalition of Asian Pacifics in Entertainment)
If you're a fan of the Los Angeles Angels or looking for omiyage (souvenirs) to take back from this year's Annual Conference, stop by our Emerging Leaders Program (ELP) booth on Sunday, November 3 to snag a USJC-exclusive LA Angels Shohei Ohtani bobblehead. For a $25 donation, you will receive this limited edition gift while supporting ELP, one of USJC's flagship leadership programs, which identifies, cultivates and empowers a new generation of Japanese American leaders.
5. Member News
Charles Ozaki Honored by the Government of Japan
Congratulations to Council Leader Charles Shunsuke Ozaki, former City and County Manager of Broomfield, Colorado, for receiving the Order of the Rising Sun, Gold and Silver Rays. He was recognized for his contribution to promoting inter-regional exchanges and mutual understanding between Japan and the United States. Mr. Ozaki's family, including daughter Courtney Ozaki (USJC Associate and ELP '17), friends, Broomfield Mayor Ahrens, Broomfield Ueda Sister City Committee members, Sakura Foundation members and USJC members attended the conferment ceremony. Consul-General Midori Takeuchi presented the certificate and offered remarks.
6. Opportunities
Accountant (Washington, DC)
The Accountant will have primary responsibility for day-to-day accounting functions and operational support for the U.S.-Japan Council (USJC) in the United States and Japan. This position is in the Washington, DC office, and provides direct support to the Chief Financial Officer (CFO) in managing the financial operations for the WDC and Tokyo offices, as well as staff working in California and Hawaii. The Accountant will be responsible for all accounting functions including but not limited to accounts payable, accounts receivable, month-end closing, account analysis, donor financial reporting, and general bookkeeping activities.
Click here for more information about the position.
Intern (Washington, DC)

The intern will provide support for Programs and Communications on a part-time or full-time basis. Duties will consist of program and event coordination and support, website/social media support, organization of and attendance at special events, outreach and communication, writing and translation (if able). This is an excellent internship for those hoping to gain experience in the programmatic, digital and strategic marketing and/or nonprofit fields. USJC's internship program offers outstanding opportunities for college students, graduate students and graduates who are interested in U.S.-Japan relations. 

Click here for more information about the position. 
Intern (Tokyo, Japan)
The TOMODACHI Initiative is seeking qualified interns on a part-time or full-time basis. This internship program offers outstanding opportunities for college students, graduate students and graduates who are interested in U.S.-Japan relations. Duties generally consist of program and event coordination and support, website/social media support, organization and attendance at special events, student outreach and communication, writing and translation (as able). Duties may be tailored to the intern's interests. Interns will work with individuals from the U.S.-Japan Council, the U.S. Embassy and other key TOMODACHI team members.
Click here for more information about the position.