The "Japanese Americans & Japan: Legacies" series continued with an interview of former USJC Board Chair Phyllis Campbell (Chair, Pacific Northwest Region, JP Morgan Chase) who shared her personal story from family origins in post-WWII Washington to her groundbreaking successes in the banking world. Through her interview, she shared valuable lessons she learned with the guidance of her life's many mentors. She also expressed gratitude for her opportunities to connect with the Japanese American community through USJC.
Ms. Campbell, who grew up in Spokane, Washington, recounted how even though her father's family was interned during World War II, her father decided to join the United States Army's 442nd Infantry Regiment. After the war, he started a dry cleaning business, and Ms. Campbell credits this as her first experience in the business world, as she helped out in all aspects of their small company. Her mother, a college graduate, worked at night as a medical technologist. As her parents worked, Ms. Campbell was tasked with helping to care for her four younger siblings. Still, despite the demanding circumstances, she fondly recalls her family's charitable and generous spirit, and their desire to share with others in the community.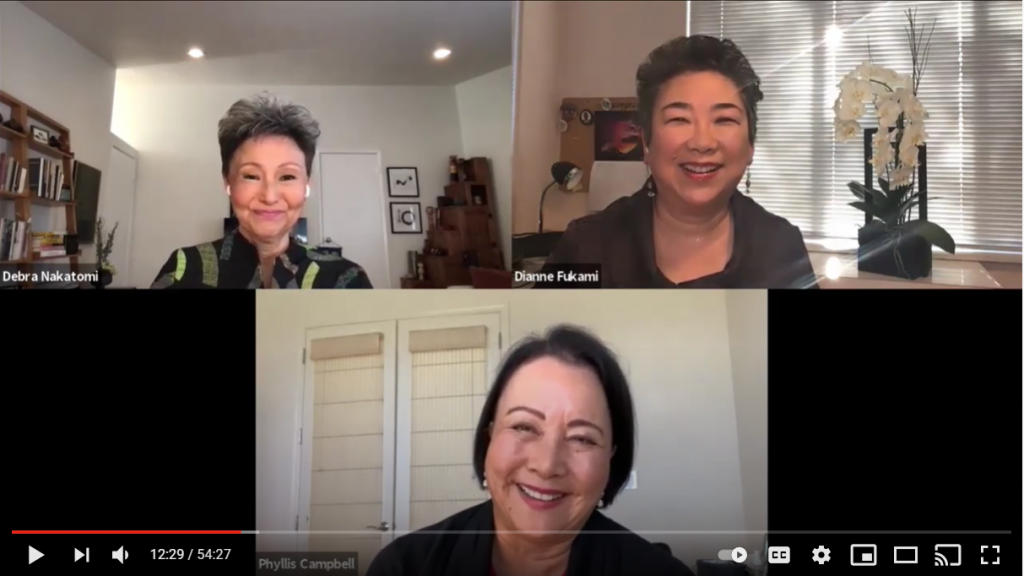 Ms. Campbell also described her entry and rise within the business world. After graduating, she shared some of the obstacles she faced, both as a woman and a person of color. She recalled her persistence in the face of sexism and racism, which ultimately landed her a job at a bank. "Never be too proud to do anything," she advised, describing how she worked from the bottom up as a bank teller, and also stressed the importance of viewing work as contributing to a team effort. 

"I give USJC all the credit for connections to my roots," she said. Growing up in a largely Caucasian community with few Asian Americans, she had little connection to Japanese culture throughout her youth, and her parents chose not to teach her the language. It was thus a surprise to be nominated for USJC's Japanese American Leadership Delegation (JALD), and she initially hesitated to participate. USJC's founding president Irene Hirano Inouye eventually convinced her to attend. "When Irene would tell you to do something, you'd just do it!" she laughed.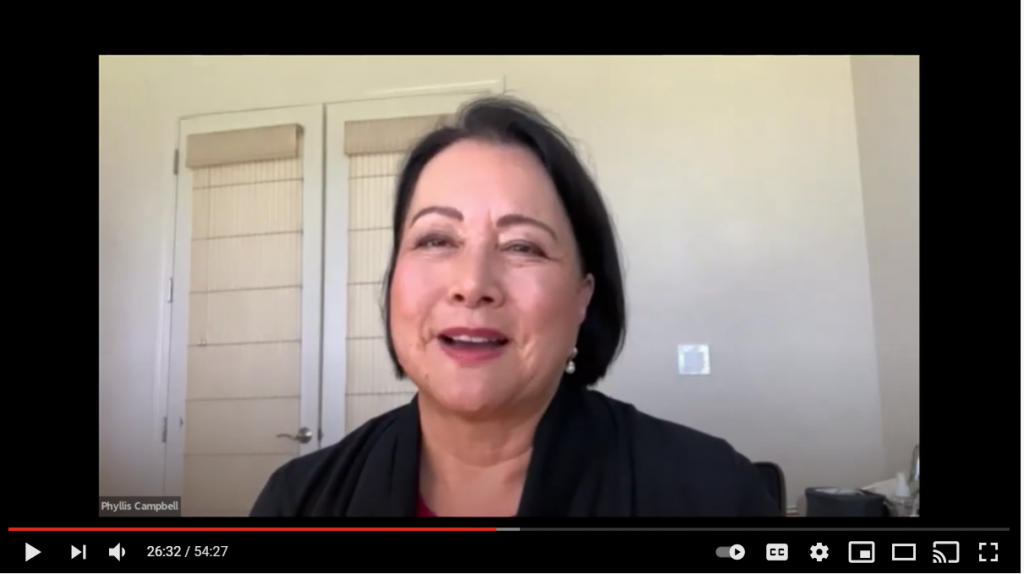 Recalling her life-changing JALD trip in 2011, she said, "It ended up being the thing that connected me, and I can't even explain why… I think that was the first time it suddenly clicked for me: this is my heritage, these are my roots." This trip was brought to an abrupt end when the Great East Japan Earthquake struck. This somber experience instilled within her a profound appreciation for Japan and for the people-to-people connections that USJC nurtures. As a result, Ms. Campbell went on to serve as USJC's board chair for several years.

The Legacy series is produced and moderated by Council Leaders Dianne Fukami (JALD '09) and Debra Nakatomi (JALD '09), who together co-produced a TV documentary "An American Story: Norman Mineta and His Legacy," on the life and career of Secretary Norman Y. Mineta (Vice Chair of the USJC Board of Councilors). This series is brought to you through a mix of live webinars and privately recorded sessions released on YouTube. Previous installments, which have so far featured Glen S. Fukushima, Atsuko Toko Fish and USJC's founding board chair Thomas Iino, can be found here.  Ms. Campbell's interview is available to watch online here.