Leaders from Silicon Valley and Japan Gather for Discussion on Innovation
Over 100 entrepreneurs, technologists and business leaders participated in the second annual Silicon Valley Japan Platform (SVJP) Members' Retreat, held in California from September 22 to 24.
SVJP is a nonprofit platform co-organized by USJC and the Asia Pacific Initiative. SVJP was co-founded by Dr. Daniel Okimoto, Member of the USJC Board of Councilors, and James Kondo, Council Leader. SVJP is aligned with the mission of USJC, with programs that strengthen ties between the United States and Japan through innovation, technology and entrepreneurship. SVJP is supported by corporate members and dedicated staff in both countries.
The SVJP Members' Retreat kicked off with a visit to "X," a semi-secret research and development facility within Alphabet (Google) that focuses on "moonshot" projects such as Google Glass and driverless vehicles. At X, the aim is to achieve ten-fold advancements, not 10% growth. At the same time, failure is celebrated as a valuable opportunity to learn.
The group visited Tesla's 5.3 million square foot manufacturing facility in Fremont, which today produces every Model S, Model X and Model 3. Prior to Tesla, the facility was home to Toyota's NUMMI partnership.
The site visits concluded at the "d.school," a design thinking institute within Stanford University. The group discussed the importance of design thinking in improving organizational performance, and the power of making ideas tangible through prototyping.
Discussion sessions were held at the Ritz Carlton Half Moon Bay. Presenters included senior leaders from Nest, Toyota Research Institute, McAfee, Y Combinator, SoFi and Neighborly. The agenda also included Ambassador John Roos and Senator Bill Bradley. The sessions explored a range of topics including AI (artificial intelligence), IoT (internet of things), cybersecurity, entrepreneurship, FinTech (financial technology) and technology policy. The agenda was designed to optimize interaction and substantive discussion among the participants.
USJC President Irene Hirano Inouye made welcome remarks at the opening dinner at the Fogarty Winery. Other USJC Board Members participating included Tasha Yorozu and James Higa, who is also a member of the SVJP Executive Committee.
In his closing remarks, SVJP Co-Chair Dr. Okimoto said he came away with a "sense of urgency for Japan to pay attention to artificial intelligence" while also seeing "the possibility of carefully defined collaboration in many areas." He concluded, "I would like SVJP to take the lead in finding modalities of collaboration between Silicon Valley, the United States and Japan."
Recent Events
Women's Leadership Discussion in Portsmouth

On September 19, Council Leader Sawako Gardner organized a discussion among women leaders in Portsmouth, New Hampshire. This was part of the Regional Women in Leadership (RWL) series, in which USJC members organize and attend events in their respective regions, with generous funding from the Embassy of Japan.
Judge Gardner, who is the presiding judge of the 10th Circuit Court, Portsmouth District Court, led the discussion among ten women, many of whom gathered from out of town to share their perspectives on women's leadership. Ms. Ikuko Michii, wife of the Consul General of Japan in Boston, and Ms. Aiko Inoue, Consul for Political Affairs at the Consulate, shared the current situation in Japan and the Abe administration's support for Womenomics. Other attendees, representing a wide variety of fields like law, academia, tourism and business, discussed important mentors they have had, how technology can be used for flexible work, and best practices in balancing work and family.
Portsmouth has historical significance for Japan, having been the site of the Portsmouth Peace Treaty in 1905, which ended the Russo-Japanese War. Stephanie Seacord, Director of Public Affairs at the Portsmouth Peace Treaty Forum / Japan-America Society of New Hampshire, who supported Judge Gardner in organizing this event, explained to the participants the significance of the venue (a historic hotel called Wentworth-by-the-Sea, where the Japanese and Russian delegation stayed while negotiating the treaty), Portsmouth's sister-city relationship with Nichinan, Miyazaki prefecture (where Jutaro Komura, the foreign minister who represented the Japanese delegation was from), and the important role women played back then (when negotiations stalled and the delegations seemed ready to give up and return home, local leaders reinvigorated them through societal events).
We thank Judge Gardner, Ms. Seacord, the Consulate-General of Boston and the Embassy of Japan!
Click here to see more photos.
JALD News
The following article is part of a year-long series by participants of the 2017 Japanese American Leadership Delegation (JALD).
Reflection from Leslie Ito (JALD '17)

It's hard to believe that almost eight months have passed since our incredible journey to Japan. JALD has been a significant milestone for me, as it was a journey of cultural diplomacy between the U.S. and Japan, as well as a personal journey. Our work began in Kanazawa, where I was part of a symposium on Arts, Culture and Community Development. I shared the great work that my organization, the Japanese American Cultural & Community Center (JACCC), is doing with Sustainable Little Tokyo in Los Angeles. Kanazawa and Los Angeles' Little Tokyo have many things in common, including new public transportation, a growing economy centered on cultural assets, and the dilemma of how to stimulate the economy and spur cultural tourism while protecting our cultural treasures. As a direct result of this presentation, JACCC will host a college student from Kanazawa who is interested in learning more about our efforts in LA and the intersections between cultural and economic development.
One of the most memorable visits was to the Ohi Pottery Museum in Kanazawa and meeting Ohi Chozaimon, the tenth-generation ceramic master who gave us a tour of the museum, enriched our understanding of Japanese culture and led us through a traditional tea ceremony. Ohi-sensei explained how his pottery, which is often viewed in a contemporary art context, always embraces history, tradition and the continuation of his family legacy. He reminded us how rare this connection between contemporary and traditional culture is because we no longer learn from our elders due to the discontinuation of multi-generations living together. Ohi-sensei and I have stayed in contact via Facebook, and I am looking forward to visiting him this month and seeing how we might be able to work together in the future.

As we continued to Tokyo, many of the delegates reflected back on that particular visit, connecting what we learned from the master ceramic artist to how Japanese government and corporations operate, and how all sectors must figure out how to embrace the future and while not sacrificing core values. As an arts and culture advocate, I loved that this short cultural excursion to Kanazawa not only reverberated spiritually and intellectually with those of us who work in the arts and culture field, but also impacted colleagues from the private and government sectors. Cultural values are the foundation of how we relate to each other. It's the glue in people-to-people relationships, and it's the reason why the work of artists and arts and cultural institutions like JACCC are so important.

While JALD provided unique experiences for me, like addressing Prime Minister Abe on behalf of the delegation, the greatest gift of the trip was the opportunity to experience Japan with the other ten delegates. We were a diverse group in age, background, geography, and our ancestral connection to Japan ranged from Shin-Issei to Gosei. Being able to share this special experience with each of them left me with a surprising sense of kinship. I am ever grateful for this opportunity and look forward to continuing to develop these relationships in the U.S. and Japan.




TOMODACHI
Japanese Mitsui Delegates Visit Houston and DC

​From September 10 to 18, ten Japanese delegates of the 2017 ​TOMODACHI-Mitsui & Co. Leadership Program visited Houston, Texas and Washington, DC, and met with several Council Leaders.
While most of their discussions focused on leadership, disaster response was also a recurring theme, especially in Houston, which had been hit by Hurricane Harvey just a few weeks prior. Many of the participants expressed their admiration for the resilience and strength of the city. While there, they visited the Johnson Space Center, the Daikin Texas Technology Center and Texas Medical Center; attended a women's leadership panel led by USJC Board Member Donna Cole; met with Council Leader Glen Gondo; and spoke with representatives of the American Jewish Committee. USJC President Irene Hirano Inouye accompanied them on several of the visits.
In DC, they participated in a discussion on energy policy and toured the Pentagon. They met with Mr. Max Hori, General Manager of the Washington, DC office of Mitsui & Co. (U.S.A.) Inc.; Aruna Miller, Delegate of the Maryland State Assembly (and alumna of the 2016 Asian American Leadership Delegation); and the Chief of Staff of Representative Colleen Hanabusa, a Member of the USJC Board of Councilors. Disaster response was again explored during their visit to GlobalGiving (where Council Leader Mari Kuraishi is Co-Founder and President) and their discussion with Akiko Otani, Managing Director of R3ADY Asia-Pacific (who is also the Director of Partnerships & Special Projects at USJC). At a breakfast that was joined by several DC-based members, including USJC Executive Vice President & COO Laura Winthrop Abbot, Regional Chair Edson Mori, Neil Horikoshi and Margaret Cummisky, the Mitsui delegates shared their impressions of the week-long trip.
​This program, now in its fifth year, sends ten American young professionals to Japan, and ten Japanese young professionals to the United States. The 2017 American delegation, which included USJC Associates Lauren Ohata and David Kenji Chang, visited Tokyo and Tohoku earlier this summer, and networked with the Japanese delegates at a reception.
​Click here to see more photos​ from the Japanese delegates' breakfast in DC.
TOMODACHI ELP News
The following article is part of a year-long series by participants of the 2016 TOMODACHI Emerging Leaders Program (ELP).
Reflection from Christine Kitano (ELP '16)
Though I now live in Ithaca, NY, I was born in Los Angeles, CA, where my father (the late Harry Kitano) taught and helped to found the Asian American Studies Center at the University of California, Los Angeles. Growing up in Los Angeles and having a close relationship to the university and surrounding community instilled in me a strong sense of identity as a sansei. However, after leaving California for graduate school in New York and then Texas, I lost contact with the Japanese American community.


I first learned about USJC's TOMODACHI Emerging Leaders Program when I attended the 2014 USJC Annual Conference in Honolulu, Hawaii. At the time, I was in the final year of my PhD, and had spent the past five years in Lubbock, Texas working solely on my research. Apart from my time teaching summers at the University of Hawaii, I had virtually no contact with anyone of Japanese descent. Attending the USJC conference was an eye-opening experience; never before had I been surrounded by other young Japanese American professionals. I knew that such an organization would push me to excel, not only as a poet and scholar, but as a global citizen. It would also allow me to reconnect with a wider Japanese American community.


Therefore, I was thrilled when I was accepted into the 2016 class of the Emerging Leaders Program. Though it has only been one year, I am immensely grateful for the mentorship and support I've received through USJC. Academia offers a space to focus and think, but it is also isolated. Through USJC and ELP, I've met people working in fields vastly different from my own, but who share the same goal of building a globally aware and connected society. Through participation in USJC events, from casual outings with fellow ELP members to more formal functions like the U40 conference, I gain a deeper understanding of the types of learning and engagement I want to foster in my classroom. And on a personal level, it is simply gratifying to have the support of such an ambitious and accomplished group of friends. When my second collection of poetry, Sky Country, was published earlier this month, I received congratulatory messages from all over the country, including ELP connections in Honolulu, Los Angeles, Chicago, Washington, DC and New York. I am thankful to be a part of the USJC and ELP family, and look forward to fostering our friendships in the years to come.
Announcements
2017 Annual Conference: Regular Rates Expiring After September 30!

Have you registered for the 2017 USJC Annual Conference in Washington, DC? We now have a promotional video showcasing past conferences, highlighting a few of this year's speakers and featuring Washington, DC sites! Click here or on the image below for a sneak peek of what's in store for this year's conference! Be sure to register now before rates go up at the end of September by visiting the USJC Annual Conference registration site in English or Japanese.
U.S.-Japan Council 2017 Annual Conference
Unity in Diversity: Shaping the Future Together
JW Marriott Washington, DC
November 11-14
Each year, USJC's Annual Conference is attended by distinguished U.S. and Japanese leaders from all sectors, including business, government and civil society. This year's conference will focus on developments under the new U.S. presidential administration and on Capitol Hill. Attendees will exchange views on how to get work done to strengthen the U.S.-Japan relationship. We expect the conference to draw over 700 leaders from throughout the United States and Japan.
This year's speakers include: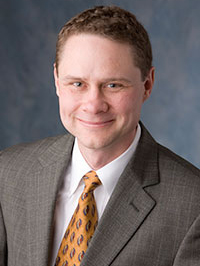 Wes Bush
Chairman,
CEO and
President,
Northrop
Grumman
Corporation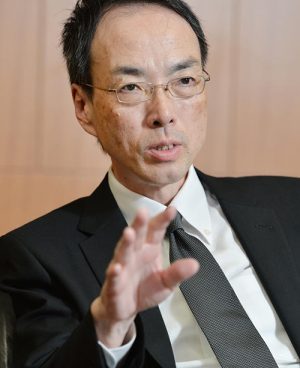 Nobuchika Mori
Commissioner,
Japanese
Financial
Services Agency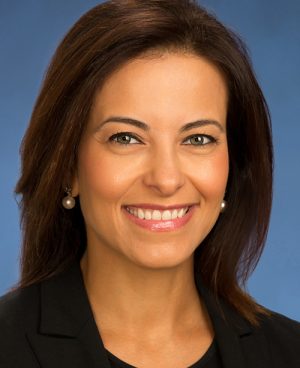 Dina Powell
U.S. Deputy
National Security
Advisor for
Strategy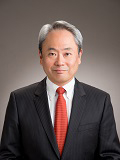 Kazuhiko Toyama
CEO &
Representative
Director,
Industrial
Growth
Platform, Inc.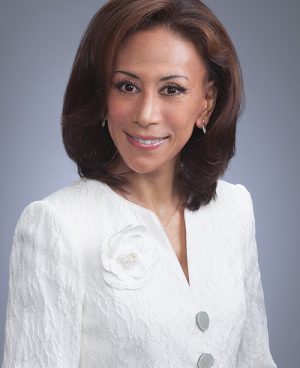 Haruno Yoshida
President &
Representative
Director,
BT Japan
Corporation;
Vice
Chair,
Board of
Councilors,
Keidanren
Invited speakers include:
Elaine Chao, U.S. Secretary of Transportation
Wilbur Ross, U.S. Secretary of Commerce
Other speakers include:
Mark Calabria, Chief Economist, Office of the Vice President
Michael Green, Japan Chair & Senior Vice President for Asia, Center for Strategic and International Studies
Emiko Higashi, Managing Director, Tomon Partners
Tamotsu Hiiro, President, Johnson & Johnson Medical Japan
Irene Kawanabe, Director, National Conference on State Legislatures
Izumi Kobayashi, Director, ANA Holdings
Sachiko Kuno, Founder & Chair, Halcyon
Sarah LaFleur, CEO, MM.LaFleur
Kathy Matsui, Vice Chair, Goldman Sachs Japan Co., Ltd.
Keiko Orrall, State Representative, Massachusetts State Legislature
Gill Pratt, CEO, Toyota Research Institute
John Roos, Co-Founding Partner, Geodesic Capital & Former U.S. Ambassador to Japan
Tim Rowe, Founder & CEO, Cambridge Innovation Center
J. Thomas Schieffer, President and CEO, Envoy International & Former U.S. Ambassador to Japan
Paul Yonamine, Chairman, GCA Corporation
Topics will include:
Policy Experts Forum on U.S.-Japan Current Affairs
Regional Relations Beyond Washington and Tokyo
International Business Integration and Growth Industries
Developing the Workforce of the Future
Women's Leadership and Success on Corporate Boards

If you are interested in becoming a sponsor, please click here for more information on sponsorship benefits.
Upcoming Events
Diversity in Leadership: The Journey of Asian American State Legislators
When: October 5, 2017 from 4:00pm to 5:30pm
Where: Sasakawa Peace Foundation, 11th Floor, International Conference Room
The Sasakawa Peace Foundation (SPF) and USJC are pleased to host a panel discussion with six distinguished Asian American state legislators from diverse backgrounds who are participating in the 2017 Asian American Leadership Delegation (AALD) program.

AALD gives selected state-elected Asian American officials the opportunity to visit Japan for one week to meet and exchange ideas with Japanese political, governmental, business and community leaders at both the national and local levels. It aims to enhance mutual understanding and network building between Japan and the United States.

During the panel discussion, delegates will talk about their respective political and personal journeys in the United States. The audience will have the opportunity to learn about their personal choices, as well as the important role Asian American politicians play in their political arenas, especially in light of current events.

For more information, please visit the event page. Registration is required by Wednesday, October 4.
Special Luncheon and Keynote Speech by Ambassador Masaharu Kohno

When: November 16, 2017 from 11:30am to 2:30pm
Where: DoubleTree by Hilton Los Angeles Downtown

The Japan America Society of Southern California, USJC and partnering organizations present a Special Luncheon and Keynote Speech by Ambassador Masaharu Kohno, Special Representative of the Government of Japan for the Middle East and Europe, and Special Envoy of the Government of Japan for the Middle East Peace. He is also a member of the USJC Board of Councilors and Senior Advisor to the TOMODACHI Initiative.
Ambassador Masaharu "Masa" Kohno will make his first public appearance in Southern California since completing his posting as Consul General of Japan in Los Angeles in 2003. He will discuss his current work in Tokyo, as well as U.S.-Japan cooperation in international affairs.
Admission is $75 per guest and $750 for a table of 10 (preferred seating). For more information and to register, please see the Japan America Society of Southern California webpage here.
Global Change Agents
When: October 12, 2017 from 11:30am to 1:30pm
Where: The Four Seasons Seattle

The Seattle Trade Alliance will host global change agents Sumit Chauhan (Corporate Vice President, Office Experience Organization, Microsoft), Sarah Al-Shawwaf (Senior Director, Albright Stonebridge Group Middle East and North Africa Practice) and Nicole Brodeur (Columnist, Seattle Times) to discuss how women in leadership can thrive among cultural differences and expectations.USJC is a co-promoter of this event.
Then They Came for Me: Incarceration of Japanese Americans during WWII and the Demise of Civil Liberties
When: Ongoing through November 19, 2017
Where: Alphawood Gallery in Chicago, IL
The Alphawood Gallery, in partnership with the Japanese American Service Committee (JASC) presents an exhibition in Chicago about the incarceration of Japanese Americans during World War II and postwar resettlement. This is the largest such exhibition to ever open in the Midwest Region. During this 75th anniversary year of Executive Order 9066, this exhibit looks back at these events to learn lessons for our present and future in the face of new challenges created in today's society.

Click here for more information.

Righting a Wrong: Japanese Americans and World War II
When: Ongoing through February 19, 2018
Where: National Museum of American History

In February, the National Museum of American History opened a year-long exhibit to mark 75 years since Executive Order 9066 authorized the internment of Japanese Americans during World War II. On display are artifacts, photographs and stories collected from Japanese American families. There will also be public programming throughout the year related to this exhibit.
For more information on the exhibit please visit the official website.
Opportunities
TOMODACHI Marketing & Communications Manager (Tokyo)
The Marketing & Communications Manager is responsible for developing and implementing a comprehensive strategic communications program to develop the profile and brand of the TOMODACHI Initiative among a diverse audience and stakeholders, including senior corporate executives, government leaders, program participants, donors, press and the general public. The Marketing & Communications Manager will work closely with teams within the TOMODACHI Initiative in the implementation of this mission, as well as with the U.S. Embassy in Tokyo.
Click here for more information about the position.
Intern (Washington, DC)
The intern would provide support for programs, communications and development on a part-time or full-time basis leading up to the 2017 USJC Annual Conference. This is an excellent internship for those hoping to gain experience in the programmatic, digital and strategic marketing and/or nonprofit development fields. USJC's internship program offers outstanding opportunities for college students, graduate students, and graduates who are interested in U.S.-Japan relations.

Click here for more information about the position.