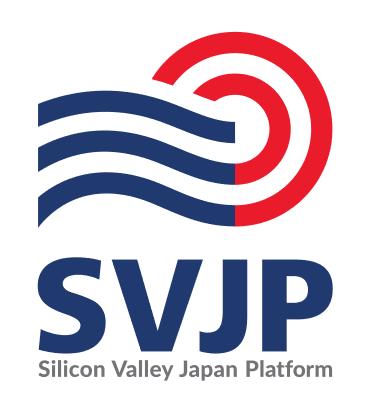 The Silicon Valley Japan Platform (SVJP) is an initiative of the U.S.-Japan Council and the Japan-based Asia Pacific Initiative. SVJP's mission is to broaden and deepen the scope of ties between Silicon Valley and Japan through a variety of programs.

SVJP seeks to hire a President to provide leadership and management of this initiative. The position will lead the mobilization and management of resources to achieve its mission.

Responsibilities:
The SVJP President will act as the overall strategic and operational leader of the Silicon Valley Japan Platform. The SVJP President will report to the Co-Chairs of SVJP and work closely with the Executive Committee (EC), which will report to the sponsoring organizations, through the CEO of the U.S. – Japan Council (USJC), and the President of the Asia Pacific Initiative (API).

Responsibilities will include:
Growing, Strengthening, and Managing the SVJP Community
This includes a community of senior Japanese business leaders who strongly believe in the importance of the peer-to-peer U.S.-Japan relationship, Japanese and U.S. entrepreneurs who are transforming their respective societies, and U.S. business leaders who are passionate advocates of deep engagement and participation with Japan. In particular, the new President will need to place the most focus on creating and building the U.S. community, since the other two communities are substantially developed and managed relatively autonomously by senior staff in Japan.
• Maintain and expand SVJP Network of Senior Advisors, Distinguished Fellows and increase their active participation.

Enhancing and Managing Programs to Support and Provide Value to Community
SVJP already runs a variety of well-received programs in the U.S. and Japan, including the annual retreat (in the U.S.), frequent "benkyokai" in Silicon Valley, CEO breakfasts in Japan, and various entrepreneurial programs in Japan. These programs will need to be maintained, grown, and strengthened. In addition, new programs will need to be conceived and executed that are specifically attractive to U.S. business leaders to strengthen their engagement with SVJP.

Overall Management of Organization in U.S. and Japan
The President will have overall management responsibility for the staff in the U.S. and Japan, consisting of a variety of full and part-time administrators, program managers, and relationship managers.
• Formulate and implement multiyear strategic plan for SVJP with the SVJP EC and consultation with USJC & API.
• Assess human resource and financial needs and propose adjustments as needed.
• Enhance the brand of SVJP through various types of marketing, including a web presence, social media, other media presence.
• Overall responsibility for fundraising for SVJP, but leverage API and the relationships of SVJP members.

Provide Effective Administrative, Legal, and Financial Governance and Oversight to SVJP Organization
The President will provide the necessary administrative, legal, and financial governance to SVJP. The President will also provide the required level of reporting to the Executive Committee and to the two parent organizations (U.S.-Japan Council and Asia Pacific Initiative). This includes:
• Liaison with the CEO of USJC and President of API to ensure sponsor organizations are informed of SVJP activities and when appropriate, effective coordination of related activities.
• Daily supervision of SVJP staff, SVJP volunteers and external collaborators.
• Hire and train new staff. Conduct regular performance assessments of SVJP staff.
• Work with the staff to formulate annual budgets; ensure income and expense reporting; maintain records, files, reports, and relevant information.
• Manage all outside contractors & consultants.

Strategic Planning
• Formulate and implement multiyear strategic plan for SVJP with the SVJP EC and consultation with USJC & API.
• Assess human resource and financial needs and propose adjustments as needed.
• Articulate selection criteria for Japanese & SV companies with which SVJP will collaborate.

Programs & Events
• Plan & organize SVJP public programs and special events including: conferences, seminars, meetings, and trips including setting agendas, ensuring sites and logistics; inviting and hosting speakers, sponsors & participants from Japan, the Silicon Valley and other parts of the U.S.;
and arranging media coverage.
• Ensure post-program metrics: quantify & assess concrete output of SVJP programs. Ensure detailed, up-to-date records of all events and outcomes.

External Relations and Development
• Maintain and expand SVJP Networks of Senior Advisors, Distinguished Fellows; Corporate sponsors; other collaborators and colleagues.
• Develop and implement fundraising for SVJP programs with SVJP leadership and sponsoring organizations. Since the President will be located in the U.S., we would expect the President to play a leadership role in driving U.S. development. In Japan, the President will support the Japanese secretariat and Japanese development committee in their fundraising efforts.
• Ensure ongoing and effective communications with corporate sponsors and individual supporters, collaborating organizations and groups.
• Maintain effective communication including media relations with mass media and social media outlets, as appropriate PR firms; coordinate interviews, articles and reports.
• Maintain, develop, and expand academic partnerships with leading universities and institutes in the U.S. (particularly in Silicon Valley) and in Japan.
• Offer support to Governors Circle, a USJC program, when valuable events are organized in

Qualifications:
• Minimum 10 years' work experience in for profit or nonprofit organization, preferably 3-5 years in a leadership position.
• Ability to work at senior levels of business and government.
• Experience working in and having strong networks in Silicon Valley preferable.
• Strong interest and some experience in Japanese business relations.
• Excellent written and verbal communication skills.
• Strong networks with organizations and individuals engaged with technology related fields in U.S.-Japan relations.
• Ability to communicate effectively using social media.
• Track record of or potential to drive fundraising in the US is essential.
• Demonstrated ability to work independently & to work within a team.
• Ability to work with diverse stakeholders in an organization.
• Minimum of a Bachelor's degree; preferred Master's degree in related field.
• Experience managing stakeholders and disparate team members across geographic international organizations.
To Apply:
Candidates should provide a cover letter, resume and 2-3 professional references (name, email and telephone number) to [email protected]. Please make sure you submit all necessary information and documents. This position is an immediate fill and we will begin reviewing applications as they are received. Successful candidates will be requested for a phone or in-person interview. Annual salary will be based on experience and qualification of the candidate. The Silicon Valley Japan Platform is an initiative of the U.S.-Japan Council. The U.S.-Japan Council does not sponsor visas to work in the United States or fund relocation.
The U.S.-Japan Council is an EEO/AA employer. All qualified applicants will receive consideration for employment without regard to race, color, religion, gender, national origin, sexual orientation, age, disability, protected veteran status, or any other characteristic protected by law.