Reflection from Sonia Sugimachi Livdahl (ELP '18)
Half a year after the USJC Annual Conference in November 2018, I feel like I'm still pinching myself. I'm so thankful to have been chosen for the TOMODACHI Emerging Leaders Program (ELP) and to have gained a network of outstanding peers, alumni and program sponsors. Being able to gather with such an incredible group of people in Tokyo, where I spent many of my childhood and post-college years, was a dream come true. Through ELP, I was able to meet business leaders who have already inspired me for years – including Kathy Matsui (Vice Chair of the USJC (Japan) Board of Councilors), whose Goldman research on Japan's gender inequality I quoted in my business school application essay! – and form new heroes, among them Secretary Norman Mineta (Vice Chair of the USJC Board of Councilors), whose kind and humble in-person presence blew me away in light of his accomplishments.
Some highlights of the week included small group sessions with our program sponsors. It was wonderful getting to know them in an intimate, informal setting and engaging in heartfelt discussions around everything from their background and career, to their advice for us moving forward and why they're passionate about supporting the program. A leadership session, led by Council Leader Britt Yamamoto, helped us delve into what it means to be Japanese American, and how that has affected each of our business 'personas' and attitudes on leadership. Listening to the discussion in "The Future of Innovation and Design Thinking," I was impressed by how John Maeda walked the walk when it came to diversity, bringing in a female teammate, Lena Morita, to speak firsthand to her own experiences. And in "Dare to be Different: Leading a More Diverse Future," ELP alumni Mana Nakagawa, Nicole Velasco and David Kenji Chang led an eye-opening and vulnerable session that showcased the importance of diverse viewpoints in a corporate and social setting, making me prouder than ever to be an ELP member. Topped off with multiple days of 5:00am ramen after the day's programming and evening's socializing, the week was unforgettable.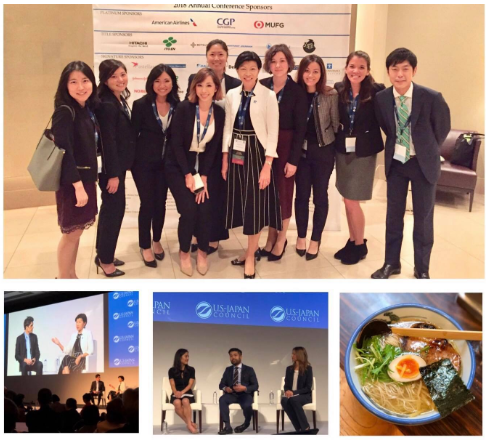 I returned from the Conference to Palo Alto, where until recently I worked for Facebook's Global Marketing Solutions team, helping to manage global Facebook marketing partnerships by providing strategic advisory on brand and performance marketing campaigns. While my role was based in Facebook's Menlo Park headquarters, I stayed connected to Japan by providing pro bono Facebook marketing advisory to initiatives like Japan-based startup Tonari, charity Hands On Tokyo, and nonprofit Princeton in Asia (through which I previously spent a year working in Japan).
I'm excited to embark on a new adventure soon – staying within the tech industry, but taking on a global Product Marketing role that I hope will lend itself, in the much longer term, to a career closely intertwined with Japan. I'll still be based in Palo Alto for the next few years so please come say hello when you are in the area!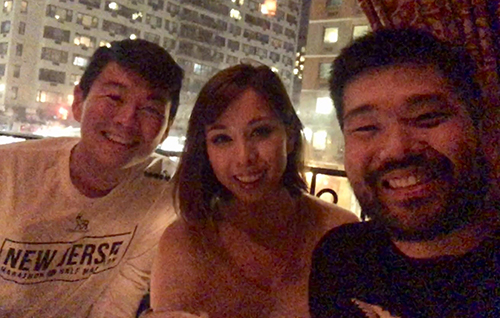 I am overwhelmingly thankful to have been given the chance to participate in ELP, and want to thank the program's generous sponsors who continue to support this initiative and thoughtfully meet ELP members in person each year (I am sipping on ITO EN's amazing gift of Marigold Blood Orange Sencha as I write this!); USJC President Irene Hirano Inouye and USJC leadership for enabling ELP's continued success and growth, particularly Kaz Maniwa and Allison Murata, for leading this program with such care and commitment; and my fellow ELP participants, for their inspiration and friendship. For me, this program has redefined what it means to be Japanese and American both personally and professionally, and I'm honored to have been included in a program that nurtures the next generation of Japanese American leadership. I look forward to helping cultivate and contribute to the U.S.-Japan relationship for years to come.