Reflection from 

Kenshiro Uki

 (ELP 2014)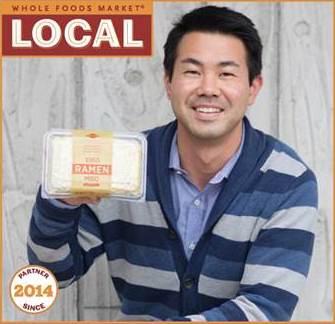 Two months have passed since the 2014 U.S.–Japan Council Annual Conference in Hawaii has concluded, where I had the great pleasure of connecting with the amazing young leaders selected to represent the 2014 TOMODACHI Emerging Leaders Program. We all came together sharing the common goal of strengthening the U.S.-Japan relationship and when we left, we all set our sights even higher. As a group, we participated in leadership activities and attended seminars that increased the awareness and importance of being involved in USJC.
The Conference helped me connect with inspirational leaders in their respective industries who are striving to work together to build a stronger foundation for current and future businesses involved in both the U.S. and Japan. Given the opportunity to network with leaders like Honjo-san of Ito En, Dennis Teranishi of PICHTR, and many others, I was motivated to give my utmost effort to become a stronger Japanese American leader, as they have become.
I am happy to report that since the Conference, I have participated and helped establish events and product lineups that represent the Japanese culture to many Americans here in the United States. Our company, Sun Noodle, has launched the first ever fresh ramen kit which you can find on the shelves at all of the Whole Foods stores located in New York City. Focused on educating the buyer with our new products, we designed a new package to make it more appealing, created an insert explaining the history of ramen, and posted online recipe ideas to inspire cooks to make ramen at home. In November, I partnered with the Lucky Rice company to create an event called "Slurpfest." Diners had 20 minutes to quickly slurp their bowl of ramen and move on to the next yatai (booth) where another chef prepared ramen from a different region in Japan. Why 20 minutes? The average Japanese person can eat a bowl of ramen in 17 minutes, the average diner here in the U.S. will take 40 minutes. We were able to incorporate education, food, and fun all in one event.
Personally, I was selected as a Zagat 30 Under 30 Rising Star, which brought me great joy as I was able to bring honor to the Japanese American community. As a 2014 ELP delegate, we hold the responsibility to contribute to improve U.S.-Japan relations and I believe that the sum of each individuals efforts will result in making great strides to achieve the goal set forth by the U.S.-Japan Council. Please continue to look for the best from the 2014 ELP group.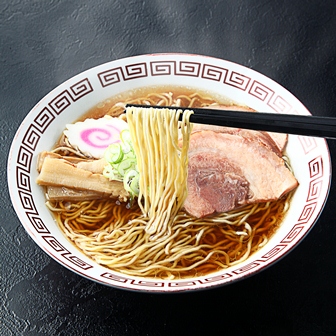 Kenshiro was recently featured as a "Future Leader" in this video from NHK World.
You can read more about Kenshiro, his father, Hidehito Uki and Sun Noodle in this recent profile from HONOLULU magazine.