I can't believe that it's only been a couple of months since we participated in the USJC Annual Conference, which spanned just a few days. The community is so strong that it seems as though these relationships have been lifelong.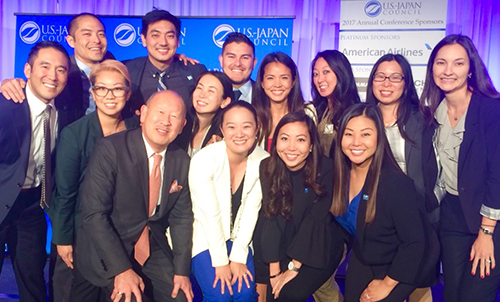 Professionally, I was most challenged and energized by USJC President Irene Hirano Inouye's remarks about tri-sector (business, nonprofit and government) leadership, and the increasing importance for leaders to collaborate across sectors. This was a check point in my own development as a young leader. I have been thinking about the ways in which I can be more impactful in my organization, PacRim Marketing Group, and in the industries and Asia-Pacific markets we serve. At YWCA Oahu, where I am a board member, I have also been more involved in evaluating issues and developing strategies for legislative advocacy surrounding the YWCA mission: eliminating racism and empowering women.
Personally, I was most moved and motivated by fellow ELP. In one session, we were asked to share how being Japanese American affects our leadership style. The discussion on identity, being honest, and feeling safe with each other proved to be both an introspective and shared experience that immediately brought us together. I was also awestruck seeing ELP alumni share personal stories as part of the Annual Conference program, and enjoyed hearing how they were guided by Japanese values. Looking back, I see that these cultural connections helped make our friendships more meaningful.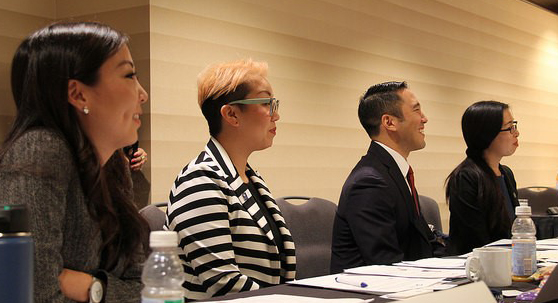 Lastly, the magic in being part of the 2017 ELP was being able to travel with other Emerging Leaders, U40 Associates and Council Leaders to Washington, DC, learning about topics inside and outside the Beltway. During our trip, we had many opportunities to casually converse and get to know each other. I especially enjoyed the small gathering and meal hosted by Margaret Cummisky, Managing Director of Federal Government Relations at Hawaiian Airlines and 2004 JALD alumna, as part of the offsite Networking Dinners. I'll never forget the larger-than-life servings of Italian food spread across our entire table, and the laughter and company we shared.
I am excited and proud to be an ELP alumna. I look forward to meeting more USJC colleagues and supporting Hawaii regional programs and U40 initiatives in the near future.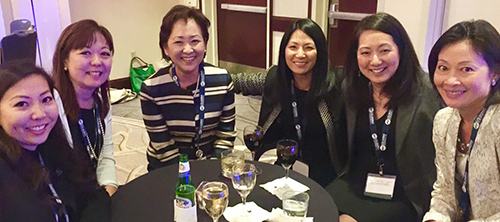 Thank you to Irene Hirano Inouye, (now Former) Chairman Dennis Teranishi, Senior Vice President Kaz Maniwa and Program Manager Allison Murata for your leadership. To our sponsors who made this opportunity possible, your generosity will always be remembered, and we look forward to showing our appreciation through our engagement and leadership with USJC. Here's to continuing the momentum in 2018 and beyond!