Reflection from 

Kira Teshima

 (ELP 2014)
Since moving to Los Angeles in 2009, I have been active with the Japanese American National Museum as a board member of the Museum's New Leadership Advisory Council (NLAC), a talented group of young professionals created to help increase the Museum's presence in the community, particularly among the 40-and-under set. This project has been especially important to me as I see many of our community's leaders grow older and pass away.
This month the Museum hosted its 2015 Gala Dinner, Silent Auction, and After Party at the Hyatt Regency Century Plaza Hotel in Los Angeles. The evening's theme was "To Boldly Go: Sharing Our Story Across the Generations." Actor, activist, and U.S.-Japan Council Board Member George Takei was honored with the Museum's Distinguished Medal of Honor for Lifetime Achievement and Public Service.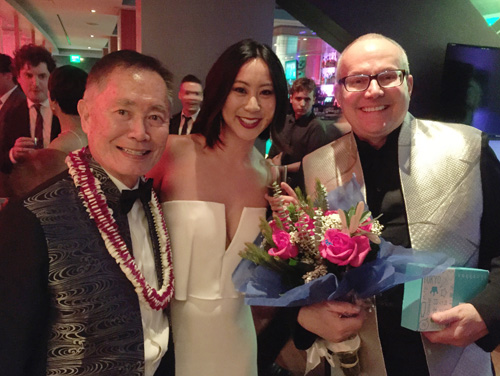 Additionally, the event featured the museum's annual "Bid for Education," a live fundraising session first launched at the 2000 Gala Dinner by the late U.S. Senator Daniel K. Inouye in response to state budget cuts that threatened bus transportation for school field trips. Money raised in the Bid now allows for some 10,000 primary and secondary school students and teachers to visit the Museum each year and learn about the Japanese American story. For the past two years, I have had the privilege to co-lead the live Bid on stage on behalf of NLAC, demonstrating my generation's passion and commitment for the Senator's "pet project".
That same evening, the Museum announced that it had successfully acquired a rare collection of Japanese American artifacts and artworks created in internment camps during World War II that was the subject of a controversial auction for private collectors. Instrumental in convincing the auction house not to go forward with the sale and instead make the Museum its home was none other than George Takei, who as a boy was imprisoned in two internment camps with his family.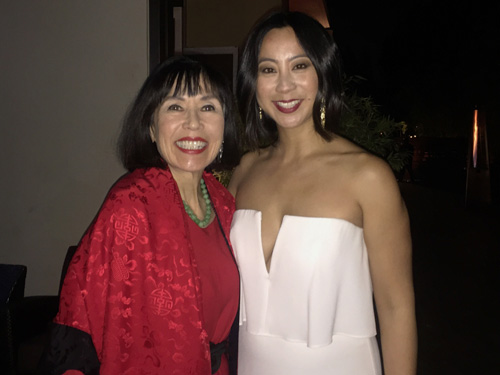 When I was growing up in Honolulu, my parents often told me that you can't know where you are going unless you know where you have been. My work with the Museum and my experience as a 2014 TOMODACHI Emerging Leader has solidified my commitment as both a cross–cultural and –generational bridge; engaging young people to explore their heritage and take on the mantle of leadership. I am honored to be a part of the Emerging Leaders Program, and am looking forward to seeing many of you in Tokyo for the Annual Conference.