For me, 2015 was a year of change. Becoming a first-time homeowner, rescuing and adopting a cat, and getting a glimpse of what being a parent might be like were just a few of the changes in my life. Just as impactful was finally having an opportunity to work with Japanese clients in my public relations career and becoming a TOMODACHI Emerging Leader. I never expected turning 30 – an age I previously associated with maturity and stability – would bring changes in my life, let alone so many of them.
About a year ago, I was assigned to a new project at my public relations firm to work for Mitsubishi Heavy Industries. While I had previously wondered what it was like to use my Japanese language skills and cultural familiarity on the job, I never had the opportunity or strong curiosity to pursue it further. Working on the project, I learned that, aside from sheer language ability, the skill of being able to "get" each other is more crucial in cross-cultural exchanges than I had expected.
With this realization in this pivotal year of my life, the timing was impeccable for me to become part of USJC. I attended the Annual Conference in November in Tokyo with renewed interest to be involved in facilitating international exchanges. It marked a significant milestone in my life because of the people I met and the renewed and profound desire I gained to pursue my professional goals.
At the Conference, I found myself both overwhelmed and exhilarated by the number of successful, charismatic and personable Japanese Americans who have paved the way for future generations. Born and raised in Japan, I realized that I had been unacquainted with how varied Japanese Americans' experience and achievements were across the United States and beyond. Meeting those impressive leaders was truly energizing and, at the same time, humbling.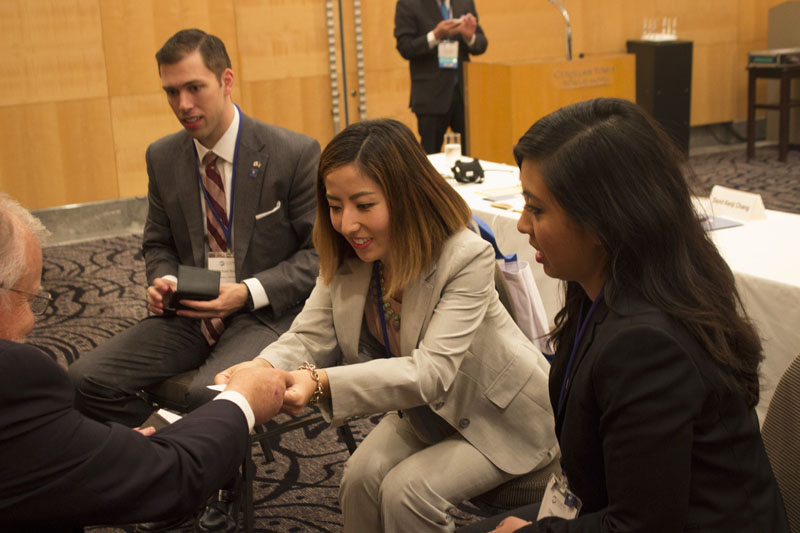 Just as impressive were my fellow ELPs, who are highly ambitious and inspiring. They are trailblazers in their respective paths, and spending time with them immediately brought a sense of belonging and mutual support even though we had just met.
This short yet intense experience in Tokyo cultivated in me a deeper appreciation for Japanese American culture, which is becoming an increasingly important part of me. It also reinforced my desire to learn about Japanese business culture and connect the two nations. I believe Japanese Americans play a unique and important role in the current and future relations between the United States and Japan, and certainly want to be part of it.
I recognize that this is only the beginning, and that I have much to learn and contribute in the future. But this year, I will be walking the path of an ever evolving life, sometimes running, sometimes crawling, with more clarity than previous years and with a gang that I can truly call TOMODACHI.