Reflection from 

Miki Sankary

 (ELP 2015)
Akemashite Omedeto (Happy New Year)!
The USJC Annual Conference this past November forever redefined my vision for Japanese American relations. Previously, having spent most of my life in the United States, visiting my mother's family in Japan had shaped my relationship with the country.
My grandmother's passing in 2010 left a hole in my heart. She was my last living grandparent in Japan, and had taught me the essence of "the Japanese way." To her, I owe most of my deep connection with and understanding of Japanese culture. When she passed, my development of Japanese language and culture stalled. But I am happy to say now that through ELP and the community of USJC and TOMODACHI, I am reinvigorated to pick up where I had left off.
Although the program itself was short, the ELP experience brought new friendships that will last a lifetime. This is a family full of warm-hearted, compassionate, and ambitious brothers and sisters who all have incredible stories of what U.S.-Japan relations mean to them (as you will see in their reflections this year). Seeing my peers in the ELP cohort inspires me to find ways to apply our unique perspectives to strengthen U.S.-Japan relations.
The USJC Annual Conference reestablished my relationship with Japan and the United States. Seeing hundreds of motivated people actively involved in deepening and strengthening the relationship between our two countries, I am truly humbled and honored to be a part of such a prestigious community. The ELP program has rejuvenated my desire to deepen my connection with Japan, most notably by executing on my lifelong dream of working for the Olympic Movement.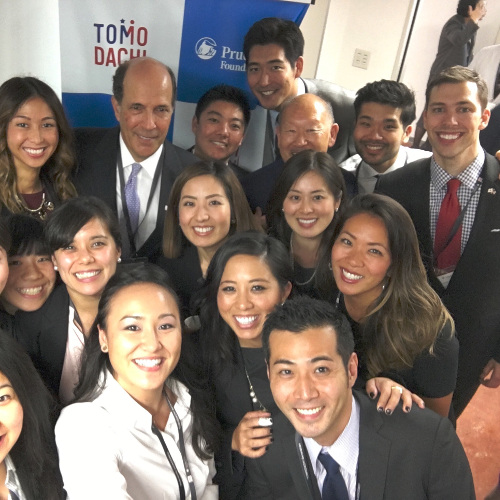 From a very young age, I found that strong international relations could be formed through friendly sport competitions. Having experienced firsthand what it means to play sports in a country different from one's own, I realized early on that the Olympic Movement is a vehicle for cross-cultural exchange among athletes and supporters throughout the world. These programs foster and promote peaceful relationships among people of various backgrounds, through competition, business, and social interactions. With the 2020 Tokyo Summer Olympics on the horizon, it was a dream come true to meet the hammer throw Olympian, Dr. Koji Murofushi, who is also Sports Director of the Tokyo Organising Committee. As a distant cousin of mine, he shares the same family name as my mother. My family has cheered him on for years. Hearing his keynote speech, which shared his experience of being a 'hafu' (mixed Japanese) and called for a sustainable 2020 Olympic Games in Tokyo, only reaffirmed my lifelong passion to work for the Olympics. I sincerely hope to make significant contributions to the 2020 games given my professional experience as a sustainability consultant.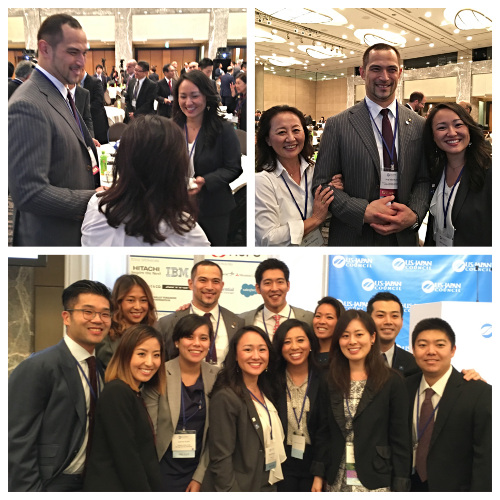 The USJC Conference in Tokyo brought together leaders from around world, thereby strengthening international ties. Cultivating these ties face-to-face is crucial for bettering our world. I would like to thank the USJC community for everyone's efforts, financial contributions and time in making this a reality. My Japanese spirit has been reawakened, and I am passionate about being an active, inspiring leader in the USJC community for many years to come. As the Japanese saying goes, "Keizoku wa chikara nari(Perseverance is strength)."