Being a part of this wonderful community was truly a life-changing experience for me.
TOMODACHI and the U.S.-Japan Council (USJC) network has helped me grow so much and led me to become who I'd like to be. Surrounded by many inspiring, passionate, talented and supportive people in this community, I could discover my passion, mindset and values that I want to cherish in my life.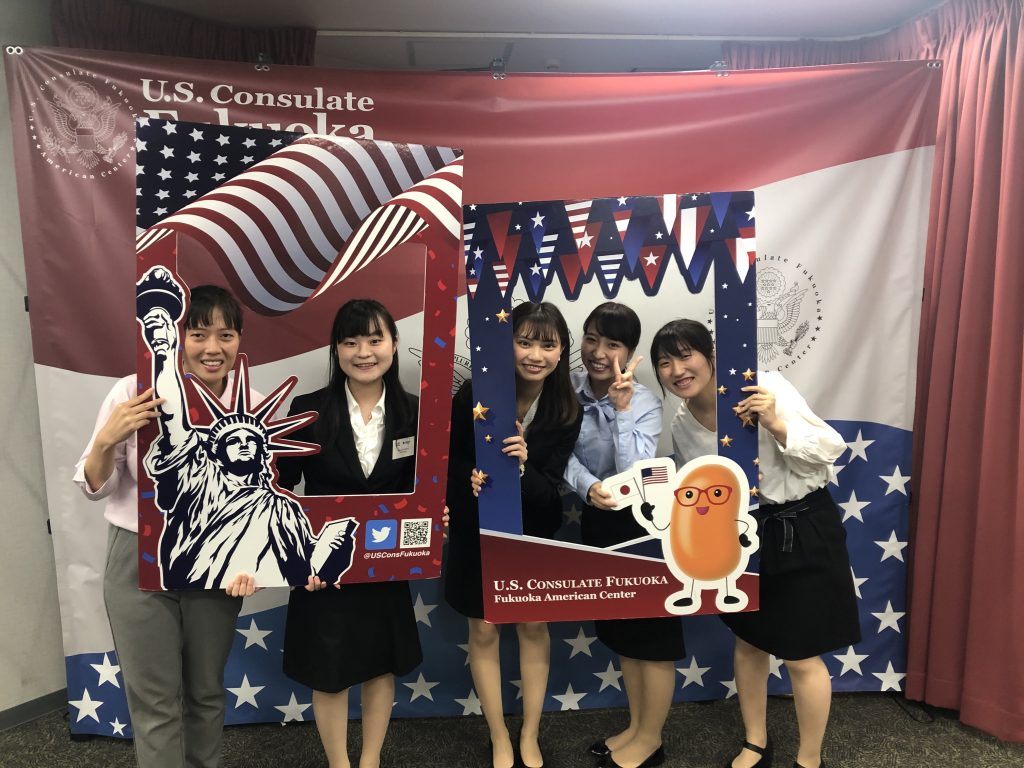 The 2019-2020 TOMODACHI Metlife Women's Leadership Program, which was my first experience in TOMODACHI, taught me how to reach my goal with many female role models. Through my first experiences interacting with working professionals, my mindset and way of thinking have totally changed. Instead of finding reasons that I cannot do something, I started thinking about how I can accomplish it. This mindset has enabled me to gain more opportunities and challenge myself with so much flexibility and positive action.
This led me to apply for the TOMODACHI Alumni internship. During the internship, I could connect with more alumni and work hard to support the program and community behind the scenes. I was especially impressed by how each participant changed with so much confidence or a sense of accomplishment after overcoming the difficulties of discussion with others or working as a team to solve the problem. Moreover, many people, including my supervisors who always generously supported us to make the program possible, made me realize that if you are working hard, there will always be people who will see you and support you. Therefore, my ambitions and dreams kept growing in this wonderful community.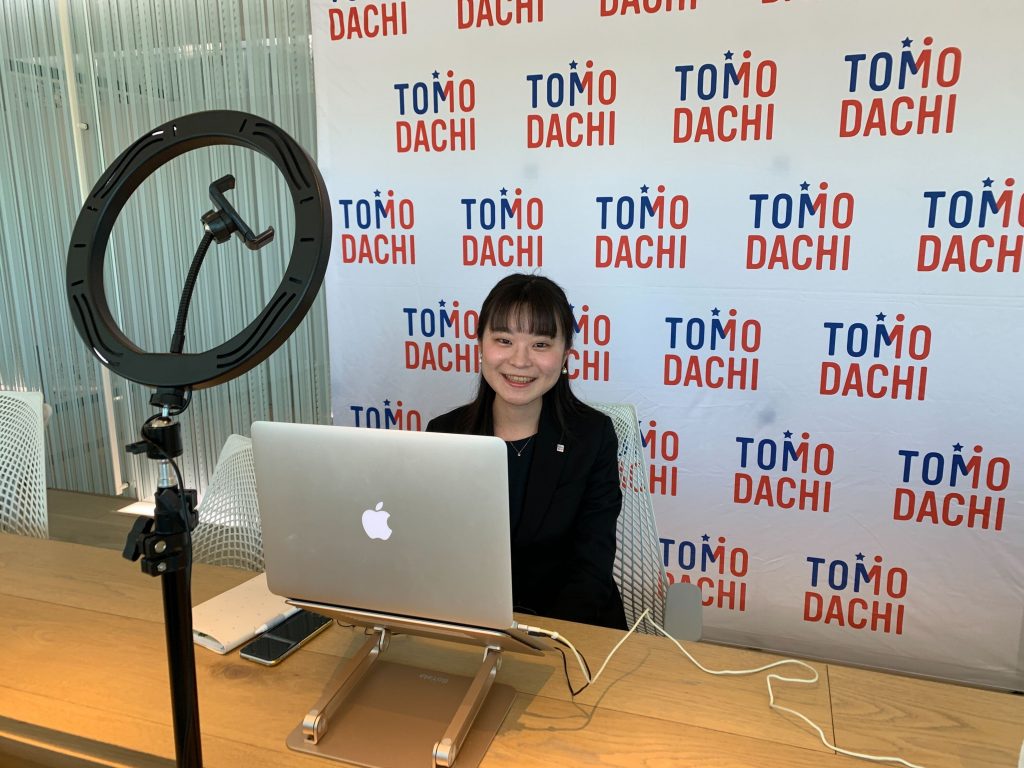 I could also complete my graduation thesis thanks to the network of USJC. I wrote my thesis, which I titled "Impact of Social Context on Issei and Nisei Japanese American Identity," with an awareness that we should learn what happened to Japanese Americans during World War II, which is lacking in Japanese school education. In order to understand Japanese American identity, I thought it was important to focus on the social context or background they lived in since self-identity is what is influenced by people and the environment around them.
With that in mind, I hypothesized that the social context that did not treat Japanese Americans as full members of either nation, Japan or the United States, led to their identity struggle and that the incarceration experience affected their attitude and behavior. In order to demonstrate this hypothesis, I posed research questions about how Japanese Americans perceived themselves and how the Japanese government or public perceived Japanese Americans. It was necessary to hear their true experiences or voices to analyze their own identity.
Fortunately, I found the interviewees through the Japanese Storytelling Program (JASP), which my supervisor and my fellow intern introduced to me. JASP is a program for U.S.-Japan Council members to convey positive educational messages such as tolerance and empathy for immigrants, overcoming discrimination and prejudice, and the strength of diversity in society to Japanese youths through personal family history narratives.
Based on the interviews, I found that their identity struggle was due to social context and that a clear sense of national belonging was required. It is natural for everyone that identity is a fluid thing and can switch from time to time depending on where you are and who you are talking to. However, Japanese Americans were not allowed to have different labels or perspectives, and had to choose only one – either Japanese or American – because of the times.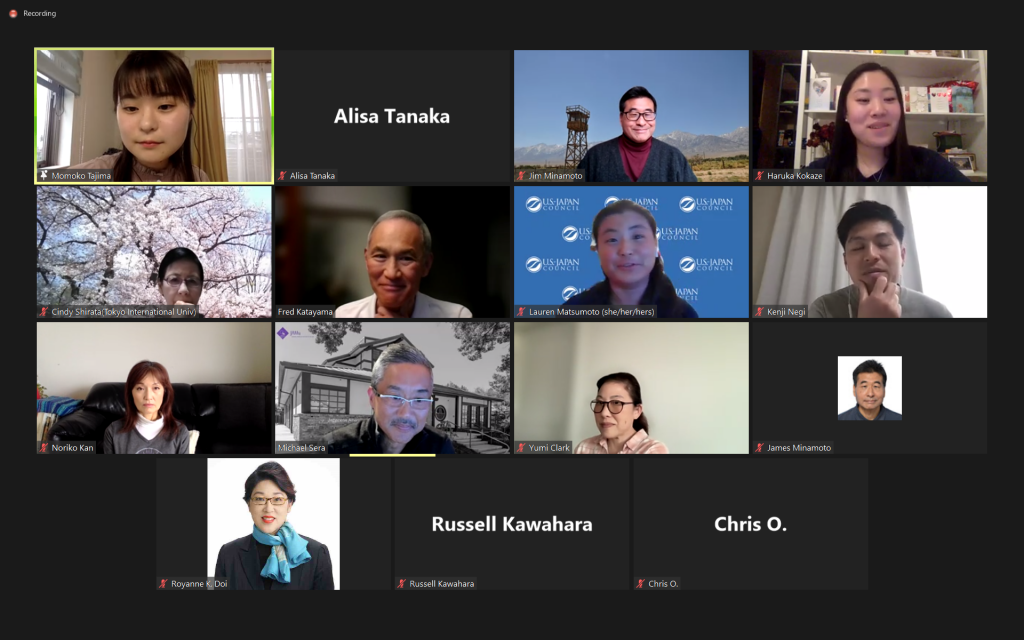 It was also my greatest honor to have the opportunity to present my research to USJC Japan Region members. It was meaningful to openly discuss our identities during the event, which made me think about what kind of society I'd like to make so as not to repeat this tragedy or discrimination. With generous support of JASP, I could deepen my research and pursue an interest that I never imagined in the beginning.
Now I am excited for my next journey as a Daikin employee starting in April. I am passionate about contributing to a better relationship between Japan and the United States from within the business field. In particular, I would like to explore how Japanese technology and U.S. environmental regulations can be effectively used to solve environmental issues.
Networking and an amazing learning journey in TOMODACHI and USJC will impact my life forever. I'd like to thank everyone in the community for a wonderful opportunity for our TOMODACHI generation. We will definitely make the world a better place!