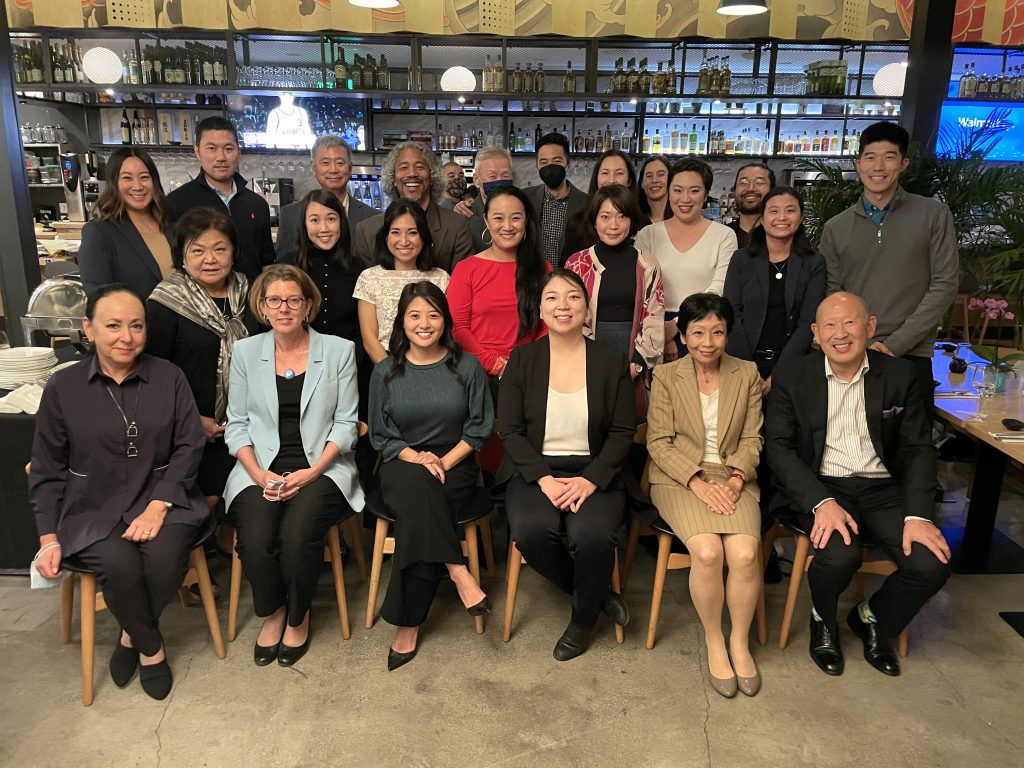 From December 3 to 5, the Emerging Leaders Program (ELP) Alumni Steering Committee convened in Los Angeles for its second-ever planning retreat. The event brought together committee members from all over the U.S. as well as Japan—both in person and virtually—for a series of meetings, activities and planning sessions. Committee members also had the chance to meet casually with a number of local Council Leaders and community members at a small reception in Little Tokyo. It was the Steering Committee's first planning retreat since 2018.In addition to planning for upcoming ELP initiatives in 2022, Steering Committee members also held longer-range planning discussions. Among the committee's priorities in the years ahead are to build stronger people-to-people connections with other Council members and between young professionals in the U.S. and Japan. With the Emerging Leaders Program now in its 12th year, the Steering Committee is also committed to continue cultivating a strong and active alumni community as that community grows increasingly diverse.
The ELP Steering Committee members would like to thank all those who made the planning retreat a success. Special thanks to USJC President and CEO Suzanne Basalla; Board Chair Paul Yonamine; Rona Tison, Executive Vice President – Corporate Relations & Public Relations, ITO EN (North America); Yuko Kaifu, President, Japan House Los Angeles; and Council Leader Alan Nishio.
Thank you to Rylan Sekiguchi, ELP '17) for the above article!