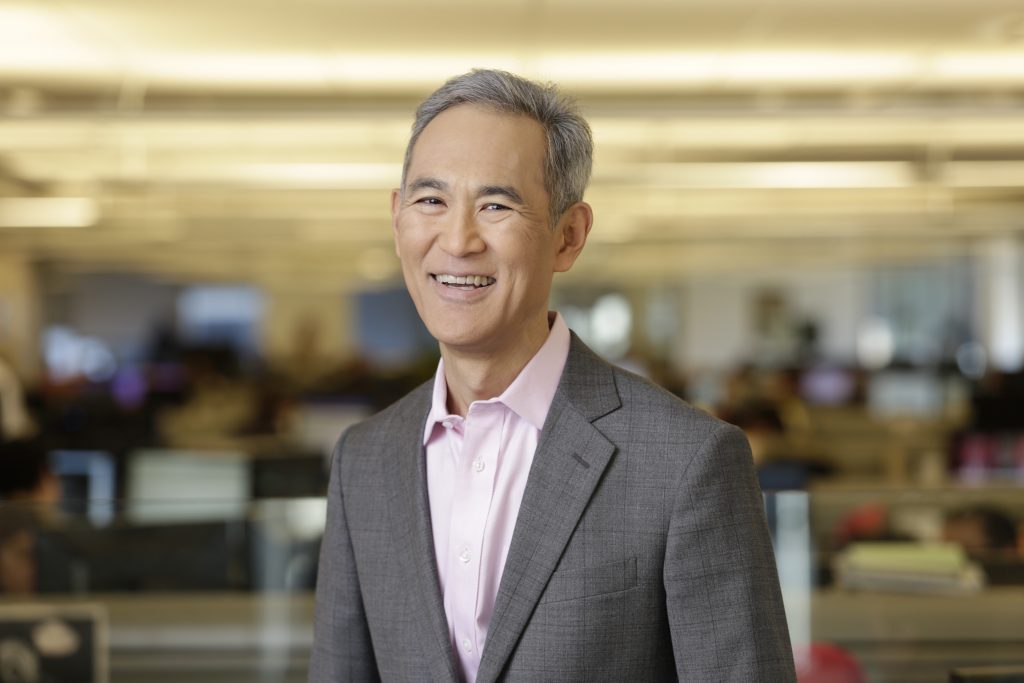 We are excited to announce that former Reuters news anchor and award-winning journalist Fred Katayama will join the team next week as the new Executive Vice President of the U.S.-Japan Council! He will work closely with USJC's President and CEO Suzanne Basalla and partner with the USJC team as he leads the Council's development activities and plans strategic initiatives to further the organization's mission.
As a founding board member of the U.S.-Japan Council and a member of the 2020 Japanese American Leadership Delegation (JALD), Mr. Katayama is certainly no stranger to the organization. He comes to us for what he calls his "second act" after a decorated journalistic career, having worked as an anchor and producer at Reuters since 2005.
After earning his MS from Columbia University's Graduate School of Journalism and BA in East Asian studies from Columbia College, Mr. Katayama built his journalistic career by working with established institutions such as CNN, NHK (Japan Broadcasting Corp), Fortune magazine, and the Associated Press. He is a three-time winner of the National Journalism Award from the Asian American Journalists Association. Additionally, he contributed to the 1994 book Japan: A Living Portrait alongside Senate Majority Leader and U.S. Ambassador Mike Mansfield. Along with USJC founders Senator Daniel Inouye and founding President Irene Hirano Inouye, Mr. Katayama was also featured as an example of a successful individual who has ethnic roots in Fukuoka Prefecture by the Japanese Overseas Migration Museum in Yokohama in 2016.
Mr. Katayama is also a longtime advocate for Japanese American and Asian American communities. Among a number of organizations to which he has volunteered and contributed, he serves on the board of the Japan Society and is Vice President at the Center of International Exchange.
"I listened to my heart. I'm ecstatic that I'll be joining a nonprofit I'm so passionate about," he said. "I'm just thrilled that I'll be working with someone I truly respect and have known for over a decade, Suzanne Basalla, her team, boards of directors and counselors, sponsors and devoted members. I'm inspired to this day by USJC's co-founders, the late Senator Daniel Inouye and Irene Hirano Inouye."
Please join us in welcoming Mr. Katayama to the Council – not just as a Legacy Council member, JALD delegate and Founding Board Member, but now as part of our staff team!