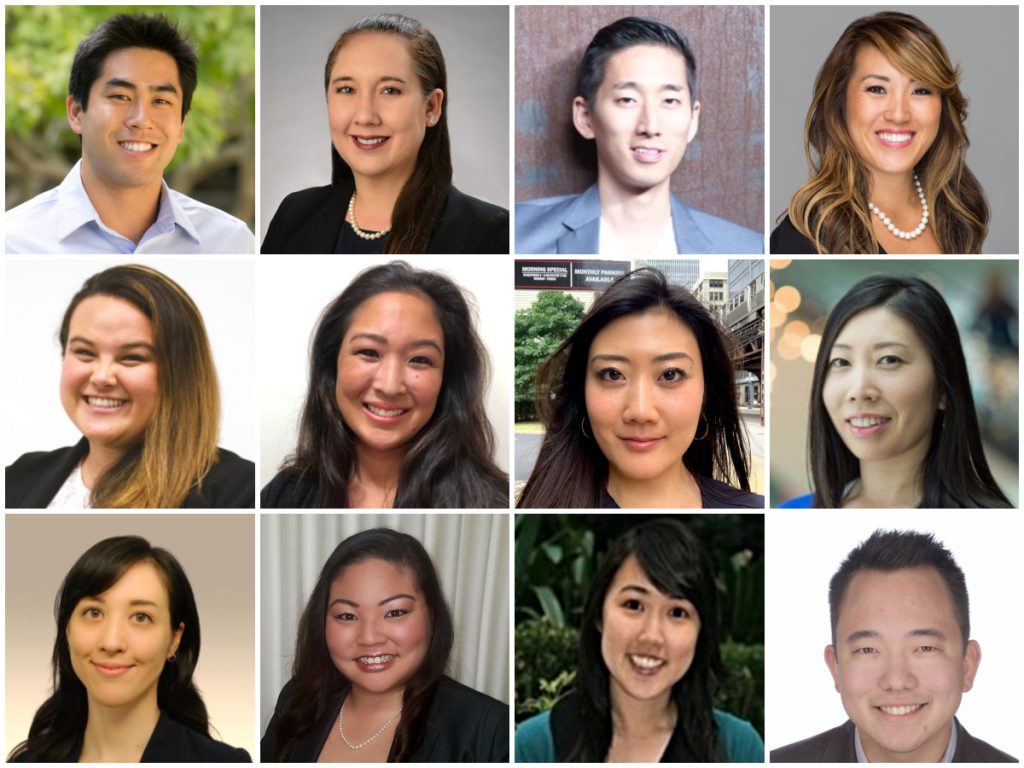 USJC is proud to announce the members of the 2020 Emerging Leaders Program (ELP). ELP identifies, cultivates and empowers a new generation of Japanese American leaders.

In its 11th year, the program will engage participants through a series of virtual events, hosted in lieu of a traditional in-person conference. Additionally, as gathering in person is critical to the growth of the program, we plan to hold an ELP conference in Hawaii in the spring of 2021, subject to travel restrictions and local health and safety guidelines. There, the class will participate in leadership training, engage with program alumni, and network with Council members.

Please join us in welcoming:
Kristin Alm Kamakahi (Honolulu, HI)
Director, Staffing and Operations, Remedy Intelligent Staffing

Rayfe Gaspar-Asaoka (San Mateo, CA)
Principal, Canaan Partners

Ken Kashiwagi (New York, NY)
Director of Global Business Development & Digital Strategy, Sony Music Entertainment

Aya Nishihara Leslie (Honolulu, HI)
Director of Development & Operations, Hawaii Food & Wine Festival

Meredith Maimoni (Long Beach, CA)
Senior Community Relationship Manager, Pancreatic Cancer Action Network

Lindsay Nakano (San Francisco, CA)
News Producer, KTVU FOX 2

Monika Oyama (Chicago, IL)
Principal, Masuda, Funai, Eifert & Mitchell, Ltd.

Aiko Shimizu (New York, NY)
Senior Vice President of Global Affairs and Strategic Partnerships, EVA, Inc.

Eriko Stronach (Tokyo, Japan)
Program Manager, Amway Japan G.K.

Courtney Takara (Honolulu, HI)
Bank Regulatory Specialist, American Savings Bank

Eiko Tsukamoto (New York, NY)
Associate Director, Community Affairs and Corporate Responsibility, UBS

Bryan Yonamine (San Jose, CA)
Named Account Executive, Gartner Inc
To learn more about the members of the 2020 ELP Class, please click here.