This is a series in which USJC President & CEO Suzanne Basalla shares her thoughts directly with the USJC community.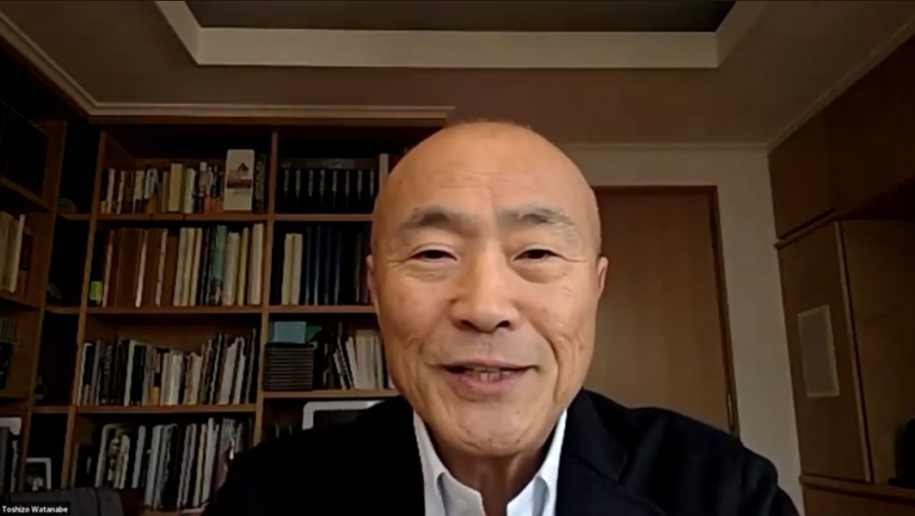 "To date, my scholarship foundation, with various institutions, has awarded over 400 scholarships. The creation of the foundation enabled me to give the gift of education to others. This is what fulfills my soul. This is what makes me feel valuable…My goal for the rest of my life is to support students who would not be able to receive a decent education without financial aid. To me this is what matters."  

-Toshizo "Tom" Watanabe
Five years ago, Mr. Toshizo "Tom" Watanabe honored USJC by selecting us as the implementing partner for the Toshizo Watanabe Study Abroad Program. Since then, his generous endowment has allowed 71 Japanese students and 35 American students to pursue international study in the United States and Japan, respectively.
Like so much else in 2020, the COVID pandemic has disrupted study abroad completely. Students selected earlier this year have had their study abroad programs postponed, cancelled and moved online. Just this month we finally had the opportunity to welcome the first students from that cohort for their scholarship orientations. Mr. Watanabe took time to meet with the students to wish them luck and to share with them his story about why he values study abroad, and why he started the Toshizo Watanabe Study Abroad Scholarship program. His story is truly inspirational, and I am pleased to share it with you.
Thank you, Mr. Watanabe!
I personally benefited from scholarships to provide me the opportunity to study abroad in college. I still reflect on how life changing it was for me as a young woman from Missouri to spend a transformative six months in Hong Kong and China, giving me the confidence to choose a global career path with a focus on Asia and, eventually, U.S.-Japan relations. I am grateful to Mr. Watanabe, as well as our various TOMODACHI donors for supporting opportunities for the next generation.
Last week, at USJC's Next Generation Summit (sponsored primarily by the Prudential Foundation), TOMODACHI, Watanabe, and Emerging Leaders Program alumni teamed up for a truly inspiring program that conveyed hope through the active engagement of next generation inclusive leaders. The whole program (watch this space for the full recording to come) is worth watching, and I especially encourage you to watch the "Reflection of Study Abroad Experiences and Resilience in the New Normal" panel which includes one of the Watanabe Scholars talking about her experience.
I'd love to hear from you about your own study abroad experiences, and your thoughts about how USJC can continue to foster more opportunities for our future U.S.-Japan leaders to study and live abroad.
Until next time,
Suzanne