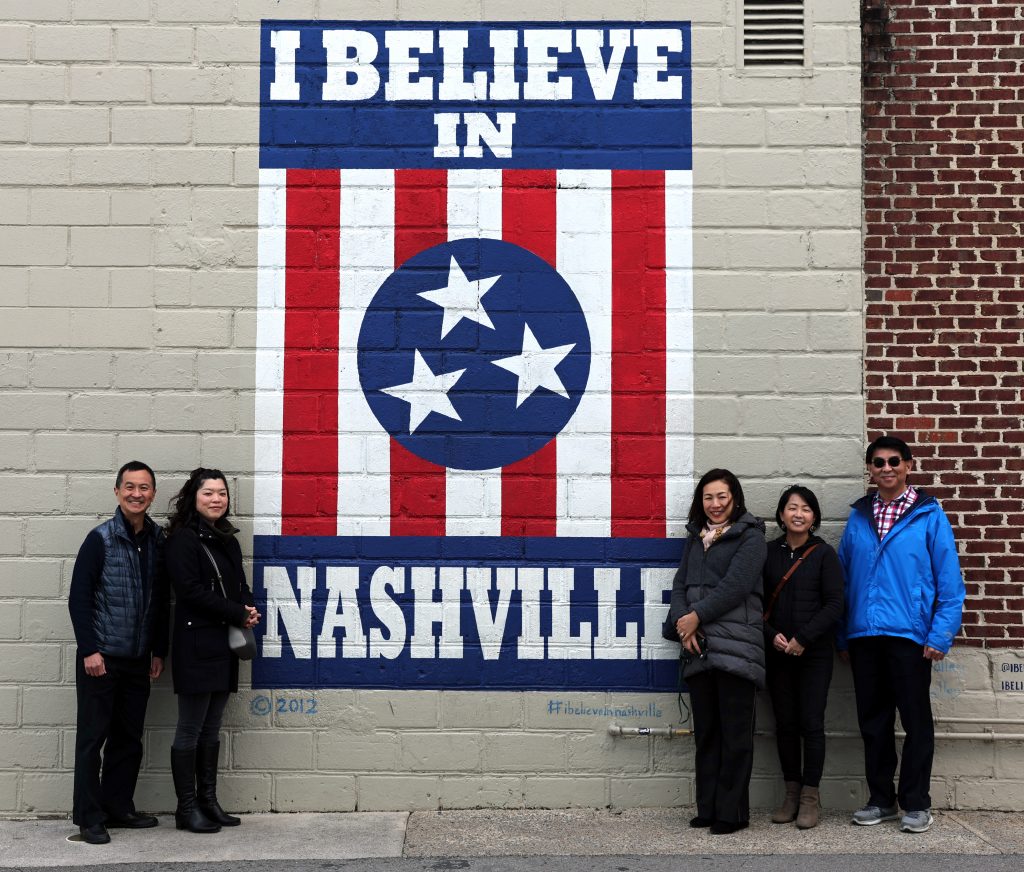 For the first time since its inception, several members of the Steering Committee of the USJC Shin-Issei affinity group got together in person in Nashville, Tennessee, to celebrate the successes the group has enjoyed and to further expand its network of first-generation Japanese Americans who believe in and aspire to support USJC's mission. Highlights of the weekend included a Shin-Issei BBQ dinner where about 30 Shin-Issei leaders from seven different states, mingled with Consul General of Japan in Nashville Yoichi Matsumoto, as well as participation in bon-odori at the Nashville Cherry Blossom Festival – line dancing in the Music City, Shin-Issei style.
Because the Shin-Issei group was formed at the height of the pandemic, the eight steering committee members have always worked as a virtual team, and all of the events have been exclusively online. Nonetheless, the team formed a deep bond over weekly Zoom meetings, and an in-person get-together has been their earnest wish since the beginning. After a few postponements, the inaugural in-person meeting finally took place in Nashville, where committee chair and USJC Council Leader, Masami Tyson, is based, and other committee members flew in from Hawaii, San Francisco Bay Area, Michigan, and New York.
Thirty Shin-Issei leaders in the area, who are either USJC members or prospects, were invited to the group dinner on Saturday, April 9, and all but two invitees attended, many of whom drove several hours from all over Tennessee, Kentucky, Georgia, and Michigan, to meet like-minded fellow Shin-Isseis. Following a presentation on USJC and the Shin-Issei group's programs, Consul General Matsumoto gave a toast, and the group enjoyed conversation over Tennessee-style BBQ dinner. "It meant a lot to connect with people across the country with shared perspectives and concerns," one attendee later wrote. He also added, "I'm really looking forward to converting this first meeting into next steps."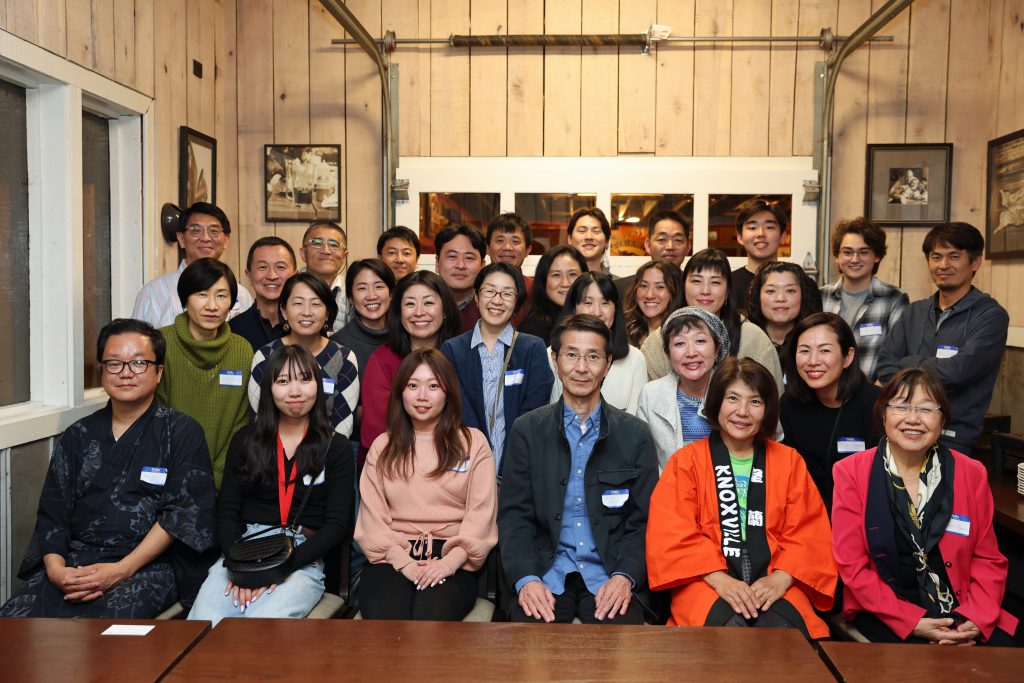 The weekend coincided with the Nashville Cherry Blossom Festival, an annual event that showcases Japanese traditions, pop cultures, food, and most importantly, the U.S.-Japan friendship. The festival attracted 20,000 visitors, some dressed in kimono or cosplay. The festival concluded with bon-odori, in which the Shin-Issei steering committee members joined Consul General Matsumoto and other dancers, as they demonstrated the dance routine of Tokyo Ondo to the audience. Dancing to one of the most famous Japanese folk songs in the birthplace of American country music seemed like a perfect finale to the special milestone of the Shin-Issei group.
———————-
For inquiries about the Shin Issei affinity group, contact [email protected], or one of the steering committee members: Aya Iwasuji (NoCal), Ichiro Sekimitsu (HI), Masami Tyson (TN), Tatsuki Tomita (NoCal), Toshiki Masaki (MI), Vince Okada-Coelho (HI), Yuko Watanabe (WA), and Yumi Higashi (NY).

Thank you to the members of the Shin-Issei Affinity Group for providing the above writeup and photos!