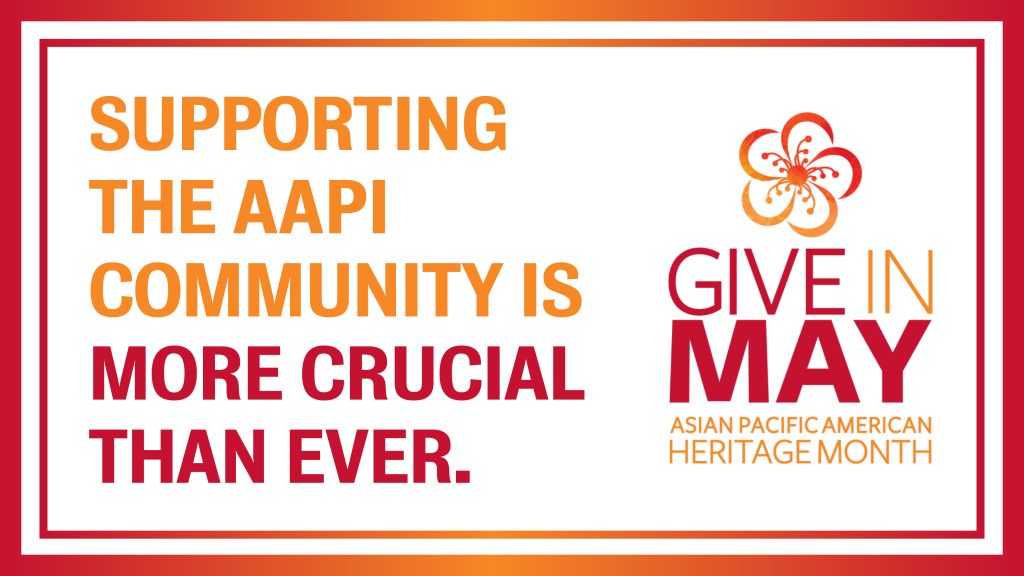 For the month of May, the U.S.-Japan Council (USJC) is asking the community to consider offering support to USJC or other nonprofits serving the AAPI community in honor of Asian Pacific American Heritage Month.
We believe that supporting the work of USJC and fellow AAPI-serving nonprofits is more urgent and important than ever. We are participating in Give In May, a national campaign to support organizations serving the Asian American and Pacific Islander (AAPI) community during Asian Pacific American Heritage Month. Our goal is to raise awareness and funds not just for us, but for dozens of AAPI nonprofits across the country.
Given the devastating impact of the COVID-19 pandemic, nonprofits on the frontlines need your support now more than ever. By pledging a donation, you can help USJC pursue its mission of promoting people-to-people relationships and bringing together leaders in the U.S. and Japan in order to foster global friendships and address and create solutions to mutual concerns.
The Give in May campaign is organized by the Asian Pacific Fund, where Audrey Yamamoto, a 2020 JALD selectee, serves as President and Executive Director.