On July 12, 2021, the 24th U.S.-Japan Council Business Advisory Board (BAB) Meeting was held online. The U.S.-Japan Council welcomed keynote speaker Major General Leonard J. Kosinski of the United States Air Force (Deputy Commander of the Fifth Air Force and Director of the Joint Air Component Coordination Element-Japan at Yokota Air Base, Japan.) Almost 50 industry leaders from diverse fields, including four TOMODACHI Initiative alumni, gathered to listen to his speech, titled "The Strategic U.S.-Japan Alliance: From Business to Ballistic Missile Defense."
The event began with opening remarks delivered by U.S.-Japan Council (USJC) Board of Directors Member Scott Sato. Mr. Masaaki Tanaka, Vice Chair of the Board of Councilors of the U.S.-Japan Council and Chairman of the Business Advisory Board, delivered welcome remarks. Following that, Representative Director of USJC (Japan) Royanne Doi also highlighted the Council's activities, including a tribute event for USJC's late founding President Irene Hirano Inouye.
As the Deputy Commander of the Fifth Air Force and Director of the Joint Air Component Coordination Element-Japan at Yokota Air Base, Major General Leo Kosinski had been focusing on bilateral security between the United States and Japan, particularly the U.S. Pacific Deterrence Initiative in relation to the stability of the Indo-Pacific region.
Major General Kosinski began his presentation by discussing his background and experiences in Japan. Due to his father's career as a helicopter pilot in the Marines, his family moved frequently. As a result, he spent his childhood in Iwakuni, Yamaguchi Prefecture. He also studied at Hitotsubashi University's Graduate School of International Corporate Strategy through the Olmsted Foundation, a scholarship program designed to enable active duty junior career officers in the United States military to become globally educated leaders. 
Major General Kosinski used the acronym DIME (Diplomacy, Information, Military, and Economic), to note the four basic elements that make up the framework of national security within international affairs. He emphasized the importance of defense in the Indo-Pacific amid potential threats from both China and North Korea. Major General Kosinski further illustrated how the United States military and Japan's Self Defense Forces work closely together with other allies across the Pacific to increase defense capabilities due to huge changes in China's military buildup between the years of 1999 to 2021 and the increasing number of ballistic missile launches in North Korea.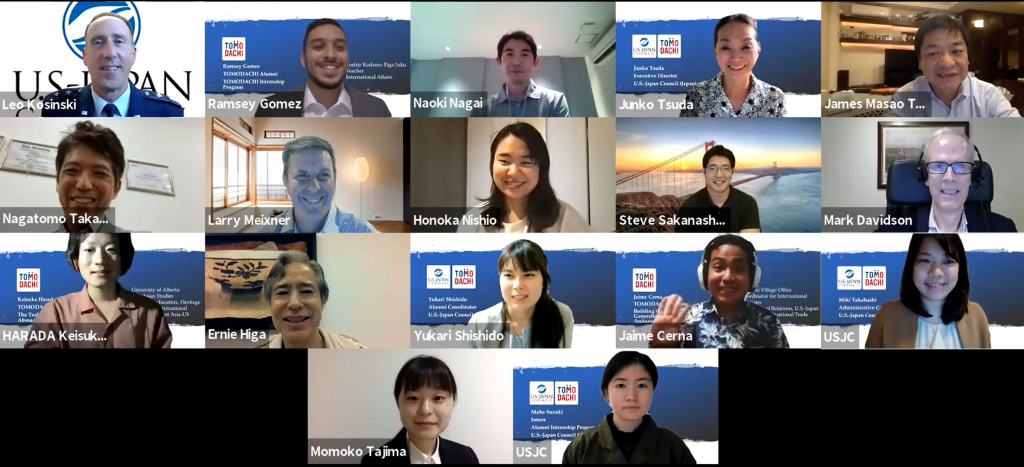 Following the presentation, Major General Kosinski answered questions about the United States' perspective on the importance of the U.S.-Japan alliance, specifically in terms of the American presence in Okinawa. The meeting concluded with a networking session.