Conference Held in Silicon Valley for the First Time Focused on U.S. and Japan Technology Collaboration and Celebrating Diverse Leaders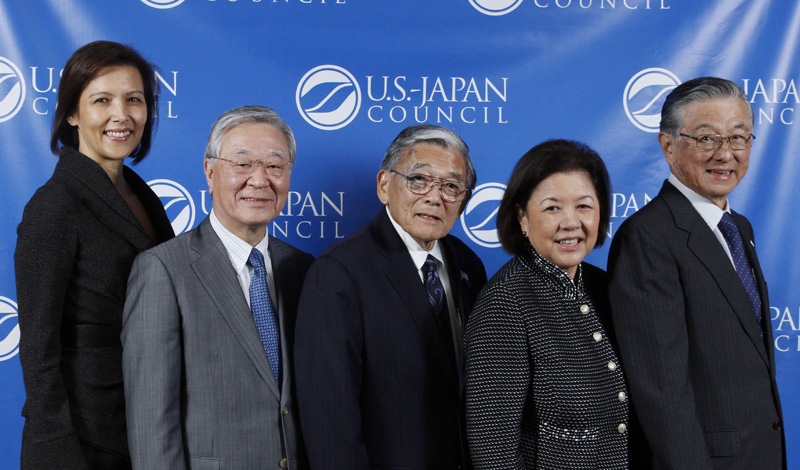 SANTA CLARA, Calif., November 17, 2016 – The U.S.-Japan Council (USJC), a nonprofit educational organization striving to strengthen U.S.-Japan relations, held its seventh Annual Conference from November 14 to 15 in Silicon Valley. More than 700 leaders from Japan and the United States attended the conference, which was themed "Imagine. Innovate. Inspire. – The Silicon Valley Experience." Issues they discussed included technology collaboration in various areas from design to artificial intelligence to finance, women's leadership, fostering young leaders and celebrating diversity.
Keynote speakers Hiroaki Nakanishi, Chairman of the Board, Representative Executive Officer, Hitachi, Ltd.; Peter Schwartz, Senior Vice President, Strategic Planning, Salesforce; and Brad Smith, President and Chief Legal Officer, Microsoft Corporation spoke about further opportunities for collaboration between the United States and Japan, as well as how advancement in technology would change the future. James Higa, Executive Director of Philanthropic Ventures Foundation and Mentor in Residence at Index Ventures, led a panel called "The Silicon Valley Experience," where panelists from X (formerly known as Google X), Spotify and Blue Bottle Coffee shared their perspectives on what Japan may learn from Silicon Valley's success.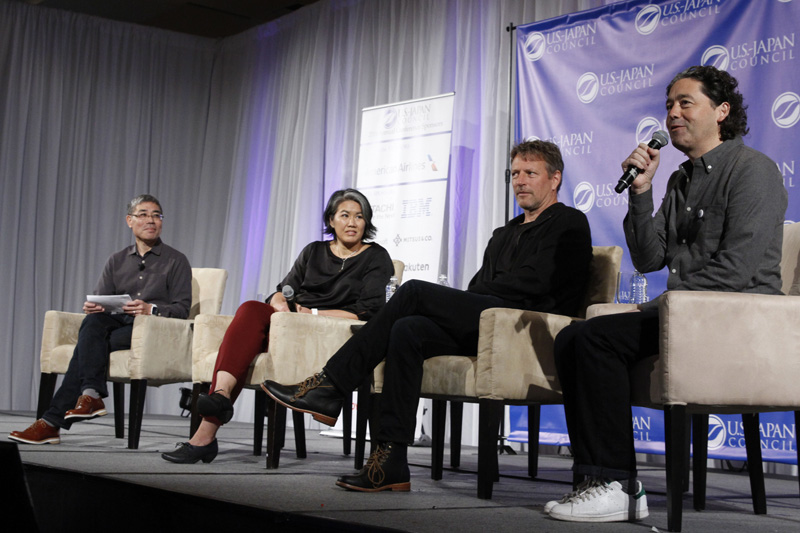 Highlighting the importance of collaboration between the United States and Japan in the technology space is one of the key reasons that USJC held this year's Conference in Silicon Valley, the global hub of technology innovation and investment. At the invitation of USJC leaders in the region, Prime Minister Shinzo Abe visited Silicon Valley last year to announce his initiative to bridge Japan and Silicon Valley. In addition to capturing how technology enhances a wide variety of fields, from disaster prevention to medicine, this Annual Conference furthered regional economic collaboration by showcasing products and services by local U.S. companies and small to medium-sized businesses from Japanese prefectures.
The Conference also celebrated the diversity of U.S.-Japan leaders in many ways. Norman Y. Mineta, Former Mayor of San Jose (who is also Former U.S. Secretary of Transportation and Former U.S. Secretary of Commerce), spoke about the importance of building a network of people who want to make the world a better place. An annual, dynamic panel discussion led by Jan Yanehiro, President, Jan Yanehiro, Inc., looked at Japanese American leadership from a variety of industries and backgrounds, featuring Scott Fujita, a former NFL Athlete who was adopted by a Japanese American family; Kathy Matsui, Vice-Chair of Goldman Sachs Japan Co., Ltd. who is a pioneer in the Womenomics movement; Tamlyn Tomita, actress and singer known for Karate Kid 2; and Kenshiro Uki, the millennial Vice President of Operations at Sun Noodle North America.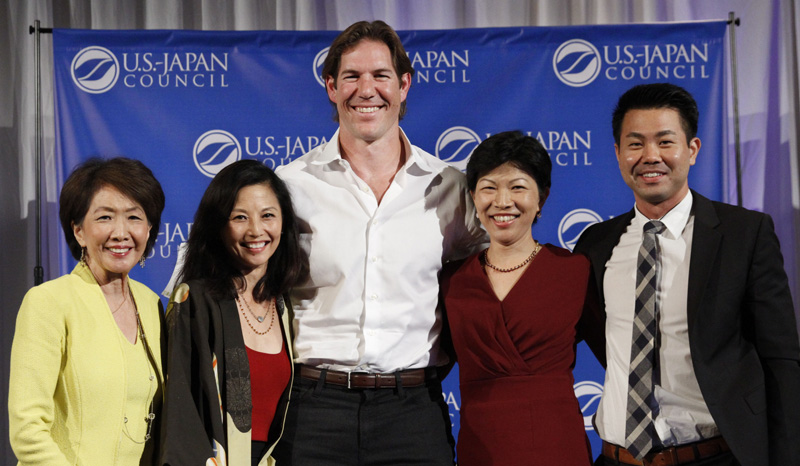 Women and young leaders were also passionate advocates for diversity. Women's leadership was the topic of two panel discussions: one discussing innovative ideas on advancing women's impact in the workplace, led by Japanese journalist Hiroko Kuniya; and another focused on Japanese American women in politics, featuring local leaders that include Yoriko Kishimoto, Former Mayor of Palo Alto. The workshop "Building Bridges—Not Barriers," led by Japanese American millennials, examined how Japanese Americans, who faced discrimination during World War II, can help dissipate tensions among people of different backgrounds. Students who participated in exchange programs of the TOMODACHI Initiative–a public-private partnership led by USJC and the U.S. Embassy, with strong support by the Government of Japan—shared their personal stories in overcoming obstacles.
Other panel discussions and workshops centered on topics such as the Tokyo Olympic and Paralympic Games in 2020, best practices in education, and how strong people-to-people connections between the United States and Japan—as in the documentary Paper Lanterns, about a Japanese man who sought the families of American POWs who were killed in Hiroshima— would ultimately spread a global message of peace.
For a full schedule of the Conference, please see: http://www.usjapancouncil.org/2016_us_japan_council_annual_conference
Please click here to see more photos.
About the U.S.-Japan Council (USJC)
The U.S.-Japan Council is a Japanese American-led organization fully dedicated to strengthening ties between the United States and Japan in a global context. By promoting people-to-people relationships through its innovative programs in networking and leadership, the Council serves as a catalyst to inspire and engage Japanese and Americans of all generations. The Council was founded in 2008 and is headquartered in Washington, DC with staff in California, Hawaii and Tokyo. In 2012, the U.S.-Japan Council (Japan) was created to support the administration of the TOMODACHI Initiative, and in 2013, it became a Public Interest Corporation (Koeki Zaidan Hojin). The U.S.-Japan Council (Japan) maintains an office in Tokyo, Japan.
Media Inquiries:
English:
Christine Yum Lenz
Media Relations Contact for USJC
[email protected]
+1-650-823-5388
Japanese:
Shiori Okazaki
Communications Manager
[email protected]
+1-202-223-6843