Only Five Days Left to Register for the Japan-Texas Economic Summit!
Newly Confirmed Speakers Include: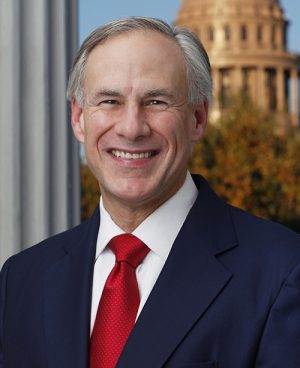 Greg Abbott
Governor of Texas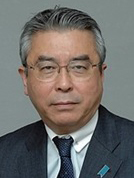 Shinsuke J. Sugiyama
Ambassador
Extraordinary and
Plenipotentiary of
Japan to the
United States of
America
Register now for the Japan-Texas Economic Summit, to be held May 7-9 in Houston! Registration will close after April 30. Following the highly successful Japan-Hawaii Economic Summit in 2017, the Japan-Texas Economic Summit will bring together business leaders, investors, state and local officials, and economic development organizations from across the Lone Star State and Japan. Texas is a leading destination for foreign direct investment from Japan, and we will welcome government and business representatives from the Government of Japan and prefectures throughout the country to explore further opportunities to strengthen the relationship between Japan and the state of Texas.
Join us for what will be a momentous step forward in the Japan-Texas economic partnership! Please visit the event page to see more details and to register.
Recent Events
U.S.-Japan Exchange Organizations Discuss Tips for Evaluation and Assessment
On April 16, USJC took part in a meeting for U.S.-Japan organizations in Washington, DC to discuss evaluation and assessment in programming. This meeting was convened by the United States-Japan Conference on Educational & Cultural Exchange (CULCON).
Mya Fisher, USJC Director of Education & TOMODACHI Programs, set the stage with a presentation that gave an overview of program evaluation and defined how to measure impact. She challenged the organizations to think about how successful program outcomes and findings from multiple organizations can be shared with the broader international exchange community. Representatives from the U.S. Department of State's Bureau of Educational & Cultural Affairs (ECA) and the Division of Monitoring, Evaluation and Learning at the Institute of International Education (IIE) then spoke about best practices for identifying metrics to measure impact.
CULCON Secretary-General Paige Cottingham-Streater moderated the discussion afterwards, which focused on the challenges that U.S.-Japan organizations face when evaluating and assessing exchange programs. Limited financial resources was raised as a principle challenge. Many in the audience acknowledged that their program budgets often do not include a line item for monitoring and evaluation. Building an "evaluation culture" in the organization and with stakeholders would help free up funds. Another challenge is effectively communicating the impact of programs to diverse audience members, especially beyond the written report. Attendees shared examples of using social media to share impact in bite-size portions to a wide audience.
The meeting closed with a lot of positive energy and excitement in the room, with plans to hold another meeting to share tools and platforms to aid organizations in conducting program monitoring and evaluation.
TOMODACHI News
Daiwa House and USJC Support TOMODACHI Generation in Los Angeles
From April 5 to 8, the sixth TOMODACHI Daiwa House Student Leadership Conference took place in Los Angeles, convening 16 Japanese students and 25 American students from across the West Coast.
This conference nurtures future leaders in the United States and Japan, bringing together undergraduate and graduate students for leadership and development training. This year's participants were selected from colleges and universities located around major West Coast cities, including Seattle, Portland, Los Angeles and Honolulu. The theme for the conference was "U.S.-Japan Business and Community Partnerships: Practical Insights for Tomorrow's Global Leaders."
The main day of the conference kicked off with remarks from USJC President Irene Hirano Inouye, President of Daiwa House Texas Inc. Takeshi Wakita, and Consul General of Japan in Los Angeles Akira Chiba. Consul General Chiba gave a presentation on Japan's global relations, focusing on U.S.-Japan relations as well as Sino-Japan relations. The participants continued their day with a tour of the Japanese American National Museum that was led by Mitch Maki (JALD '02), President and CEO of Go For Broke National Education Center. The participants also went on a walking tour of Little Tokyo, led by Associate Craig Ishii, Executive Director of Kizuna (ELP '13) and Kristin Fukushima, Managing Director of Little Tokyo Community Council.
The next day, the students attended various sessions on a wide range of topics, including U.S.-Japan business partnerships and insights on how to build global careers. KABC-TV News Anchor and Council Leader David Ono (JALD '18) spoke about the importance of sharing multiple perspectives and reporting truthfully, advising students to keep an open mind and broaden their horizons as they go forward. Participants also attended a special workshop by The Second City, an improvisational comedy enterprise that teaches communication tools and techniques, as well as a networking reception at the LA84 Foundation that welcomed professionals in the Los Angeles area.
The Conference ended successfully thanks to the support of many other professionals and USJC members, including Council Leaders Lynn Hashimoto, Jennifer Ishiguro, and David Yamahata; as well as Associates Lauren Ohata and Michael Sueoka.
After the conclusion of the Conference, one participant reflected: "Even though everyone had just met each other, we were able to communicate right off the bat, share thoughts and listen to each other . . . [this conference] helped us practice communicating with people with whom we would not normally interact."
Click here to see more photos.
JALD News
The following article is part of a year-long series by members of the 2018 Japanese American Leadership Delegation (JALD).
Reflection from Laurie Van Pelt (JALD '18)
The Japanese American Leadership Delegation trip to Japan was most remarkable. I would like to convey my heartfelt appreciation to the U.S.-Japan Council and Japan's Ministry of Foreign Affairs for this once-in-a-lifetime experience. I hope to build upon this experience by continuing to work with our Consul General and other local leaders on some exciting new Japanese projects that further strengthen the connections between my county (Oakland County, Michigan, where I am Director of Management and Budget) and Japan.
One of those projects is a Japanese cherry tree grove that will include a pavilion and 17 mature trees. This will be located at Michigan State University's Tollgate Farm and Education Center in Novi, Michigan. (Novi is home to the largest Japanese population in Michigan.) Thirteen Japanese companies, as well as County Executive L. Brooks Patterson and the Michigan Economic Development Corporation, each donated $10,000 for the creation and operation of the new Sakura garden. The trees will be planted soon, and the first blooms are expected in the spring of 2019.
Many people are surprised to learn that there is a strong Japanese presence in Oakland County. Japan is the largest source of foreign direct investment in the county, with about 250 Japanese facilities. There are many Japanese nationals who come to Michigan for business, and some are living in the United States for the first time or have a limited ability to speak English. To address this, a welcoming committee was recently formed, including representatives from the County (including myself), various Japanese support associations, businesses, educational institutions and local communities. The committee is soon publishing a new resource booklet, which Japanese businesses can provide to employees who are newly transferred to our area.
There is another exciting private economic development initiative underway in one of Oakland County's communities, the details of which cannot be publicly disclosed at this time. That project will include tangible Japanese "village" aesthetics and create a hub for future Asian community activities.
Throughout the JALD trip, the Japanese spirit of omotenashi was warmly and generously given to us by our many hosts. Similarly, I am inspired to provide omotenashi through our efforts in Oakland County.
I am thankful for my new friends as a result of the JALD trip, particularly my fellow delegates and traveling companions, who are the best! I thank Irene Hirano Inouye, President of USJC, and Consul Shigeru Kikuma for their support during this entire experience.
Member News
Mari Kuraishi Featured in Forbes
Council Leader Mari Kuraishi (Co-Founder and President of GlobalGiving) was featured in Forbes. Ms. Kuraishi talks about why she's ready to hand over the reins to the next leaders of the crowdfunding platform, what she's learned from leading the organization over the years, and what she's looking forward to in her next chapter. Click here or on the image above to read more.
Mai Taira Recognized for Her Service Supporting Youth
Congratulations to Associate Mai Taira, Management Analyst at the 18th Mission Support Group (MSG) of the U.S. Air Force, for being named "Category II Civilian of the Quarter"! She received this award for the first quarter of 2018 in recognition of her work with the 18MSG, the Okinawa and Kadena communities, and TOMODACHI and USJC. Since participating in the 2014 TOMODACHI-Mitsui & Co. Leadership Program, she has been active in the TOMODACHI community, serving as Regional Mentor for Okinawa-based TOMODACHI alumni. With her background in human resources, she also advises and inspires young students in Okinawa to improve their English skills, study abroad and become involved in U.S.-Japan relations.
Upcoming Events
Righting a Wrong: Japanese Americans and World War II
When: Ongoing through December 8, 2018
Where: National Museum of American History (Washington, DC)

Last year, the National Museum of American History opened an exhibit to mark 75 years since Executive Order 9066 authorized the internment of Japanese Americans during World War II. On display are artifacts, photographs and stories collected from Japanese American families. There will also be public programming throughout the year related to this exhibit.
For more information on the exhibit, please visit the official website.
The Japan America Society of Southern California's 109th Anniversary Dinner & Gala
When: May 16, 2018
Where: The Queen Mary (Long Beach, CA)
USJC is proud to be an honoree of the Japan America Society of Southern California's Kokusai Shimin Sho "International Citizens Award" at the 109th Anniversary Dinner & Gala Celebration. This award recognizes individuals, businesses or organizations who have significantly enhanced the U.S.-Japan relationship and are committed to strengthening bonds between the two nations.

For more information, please visit this page.
Paper Lanterns Film Screening
When: May 24 and 25, 2018
Where: Asian Art Museum (San Francisco, CA) and Community School of Music and Art (Mountain View, CA)
Paper Lanterns, a documentary film about Hiroshima, will be shown on May 24 and 25 in Northern California. Directed by Barry Frechette (who spoke at the 2016 Annual Conference in Silicon Valley) and produced by Council Leader Nobuko Saito Cleary, the film follows Shigeaki Mori, a Japanese historian and atomic bomb survivor, and his 35-year journey to find the families of 12 American POWs that perished during the Hiroshima bombing. Mr. and Mrs. Mori will travel from Japan to attend the film screenings.
Click here or on the image above to see the event flier and herefor more information about the Northern California screenings.
Opportunities
TOMODACHI Marketing & Communications Manager (Tokyo)
The Marketing & Communications Manager is responsible for developing and implementing a comprehensive strategic communications program to develop the profile and brand of the TOMODACHI Initiative among a diverse audience and stakeholders, including senior corporate executives, government leaders, program participants, donors, press and the general public. The Marketing & Communications Manager will work closely with teams within the TOMODACHI Initiative in the implementation of this mission, as well as with the U.S. Embassy in Tokyo.
Click here for more information about the position.