New Leaders in U.S.-Japan Relations
Foreign Minister Taro KonoForeign Minister Taro Kono, who is a Friend of the Council and was just appointed as the Minister for Foreign Affairs earlier this month, is visiting Washington, DC for a number of meetings.
On August 16, he visited the National Japanese American Memorial. He laid a wreath and met with Japanese American leaders, including alumni of the Japanese American Leadership Delegation (JALD) Program. JALD is sponsored by the Ministry of Foreign Affairs and organized by USJC–but what made this event all the more special is that Minister Kono has met with all 17 JALD delegations during their visits to Japan. Alumni at the memorial visit were USJC President Irene Hirano Inouye (who leads the JALD trip every year), Margaret Cummisky (JALD '04), Bruce Hollywood (JALD '16), Susan Morita (JALD '11), Janet Nuzum (JALD '10) and Mark Uyeda (JALD '04). Other USJC members included Council Leader John Tobe, who, as a Board Member of National Japanese American Memorial Foundation, guided Minister Kono through the memorial, and Associate Georgette Furukawa-Martinez, who represented the Japanese American Citizens League as Co-President of the DC Chapter.
Along with Defense Minister Itsunori Onodera, Minister Kono also visited Arlington National Cemetery and met with National Security Advisor Gen. H.R. McMaster. Other meetings during his visit include the Japan-U.S. Security Consultative Committee (2+2) Meeting, the Japan-U.S. Foreign Ministers' Meeting, and meetings with Secretary of Commerce Wilbur Ross and U.S. Trade Representative Robert Lighthizer.
Both Minister Kono and his father Yohei Kono, Former Speaker of the House Representatives of Japan, have been very supportive of Japanese American leaders and USJC since its inception. We look forward to continuing to work with them to strengthen U.S.-Japan relations.
Ambassador William Hagerty
Earlier this week, the U.S. Embassy in Tokyo released this video message from Ambassdor William Hagerty, who arrived in Japan today. Click here or on the image below to hear Ambassador Hagerty talk about his background and what he hopes to accomplish as the U.S. Ambassador to Japan.

USJC extends congratulations to Ambassador Hagerty on his appointment. Irene Hirano Inouye had the opportunity to meet Ambassador Hagerty and his family at a reception hosted by Ambassador and Mrs. Sasae in late July. We look forward to working with Ambassador Hagerty and the U.S. Embassy and continuing to collaborate on USJC's activities in Japan, including the TOMODACHI Initiative.
Recent Events
U40 Summit Brings Together Young Leaders in Los Angeles
On August 4 and 5, alumni of USJC's TOMODACHI Emerging Leaders Program (ELP) hosted the second USJC U40 (Under-40) Summit in Los Angeles.
Approximately 60 leaders who are 40 years and younger gathered from across sectors in the U.S.-Japan community. This included current and prospective USJC Associates, TOMODACHI Alumni Regional Mentors from Japan and alumni of the TOMODACHI-Mitsui & Co. Leadership Program. Taking advantage of multicultural Los Angeles, they gained insight on the unique Japanese and Japanese American community in Little Tokyo.
This year's opening reception was held at the Japanese American National Museum (JANM), and was the first to be organized together with the USJC Board of Directors (who were also in town for a board retreat). Speakers discussed the importance of engagement between young leaders and their local and global communities, and its impact on U.S.-Japan relations.
Summit programming focused on Los Angeles's history and Little Tokyo's social service, community building, arts and culture. Participants visited historically significant sites, each with tours led by USJC supporters—including JANM, the Go for Broke National Education Center, the Little Tokyo Service Center and the Japanese American Cultural & Community Center—and explored how local relationships can forge global connections.
Irene Hirano Inouye and Council Leader Rona Tison discussed with participants how the next generation of Japanese American leaders can continue to drive a positive U.S.-Japan partnership forward. USJC Associates shared their career and community experiences. Participants also learned about the new TOMODACHI Alumni Regional Framework. The Summit came to a close with group reflections on the topics of arts and culture, leadership, political engagement, community development, entrepreneurship and education.
The U40 Summit is designed to leverage the diverse experiences of every participant, and foster growth and greater engagement of U40 leaders. "The Summit is a powerful engine of both creativity and growth for our community, and makes me excited for what else our U40 group can accomplish," said David Kenji Chang, USJC Associate, Mitsui '17 and ELP '15. By serving as a platform to exchange ideas, develop skills and put innovative ideas into action, the U40 Summit will be a part of the future of U.S.-Japan relations.
The U40 Summit Planning Committee expresses our deep gratitude for this year's sponsors and supporters.
To see more photos, click here.



Japan Region Co-Sponsors Symposium on Technology and Innovative Business Models
Many thanks to USJC Associate and ELP '15 Steve Sakanashi for providing a recap of the event!

On May 29, the USJC Japan Region co-sponsored a symposium titled "The Role of Technology and Innovative Business Models for Creating a Globalized and Sustainable Economy" with the American Chamber of Commerce in Japan, the U.S. Embassy Tokyo, the Sharing Economy Association and Uber.

The keynote speakers were Katsunobu Kato, Minister for Promoting Dynamic Engagement of All Citizens and Andrew Wylegala, Minister-Counselor for Commercial Affairs for the U.S. Embassy. Panelists included Tatsuyuki Negoro, Professor of Waseda Business School; Simon Rossi, Regional General Manager of UberEATS; Anju Ishiyama, Secretariat of the Sharing Economy Association of Japan; Ren Ito, Executive Officer of Mercari Inc. and Managing Director and CEO of Mercari Europe Ltd.; Masami Takahashi, President of Uber Japan Co., Ltd.; and Toshihiko Yokoo, Mayor of Taku City, Saga Prefecture. Over 50 guests participated, including USJC(J) Board Member Russell Kawahara, Council Leaders Yuko Kawahara, Akiko Murai and Nobuaki Yasunaga, and USJC Associates Russell Saito (ELP '16), Steve Sakanashi (ELP '15) and Mio Yamamoto (ELP '14).

I was most inspired by the remarks of leaders in the Japanese government. Minister Kato shared his vision of a Japan that would utilize the potential of every citizen, especially those with irregular hours, such as parents.
This initial vision helped set the stage for appreciating the ways that companies such as Uber and Mercari have been enabling members of society to participate in the economy. In the Japanese countryside, Uber is currently using its ridesharing technology to help younger members of the community provide daily transportation for older members who can no longer drive. In Tokyo, UberEATS has begun to hire mothers of young infants as couriers in order to provide them with opportunities to make money while getting out of the house. They make deliveries on foot while carrying their child.
Although the benefits of the sharing economy are manifold, without the support of the Japanese government, Japanese people will not be able to enjoy these benefits. That's why I was inspired by the mindset of Mayor Yokoo. He shared his belief that a mayor must act as the CEO of their city and, as a result, be committed to meeting the needs and desires of their residents. To that end, he recently led Taku City to become a member of Japan's "Sharing City Declaration," a move he believes will help provide diverse opportunities to young people, one of the most important demographics in the city.
I am energized by conversations like this that are shaping the new Japan. As a member of the USJC Japan Region, I've been able to attend many small yet influential gatherings where leaders share what's next for Japan. While I have tremendous access to information online, these events have allowed me to garner insights that can only be gained by those in attendance. As one of the youngest members in the room, I intend to utilize these insights in leading my generation of peers in the United States and Japan.
USJC thanks Council Leader Nobuaki Yasunaga for his instrumental role in organizing the event in consultation with Russell Kawahara, Japan Region Chair.

Asian American Leadership Delegation Reunion in Boston
Earlier this month, current and former U.S. state legislators who were part of the 2014, 2015 and 2016 classes of the Asian American Leadership Delegation (AALD) Program held a reunion dinner in Boston. They were in town to attend the National Asian Pacific American Caucus of State Legislators (NAPASCL) annual meeting.
The AALD alumni who attended were: Sen. Will Espero (HI, AALD '16), Sen. Hoon-Yung Hopgood (MI, AALD '15), Rep. Scott Kawasaki (AK, AALD '15), Del. Mark Keam (VA, AALD '16), Asm. Raj Mukherji (NJ, AALD '14), Rep. Mark Nakashima (HI, AALD '15), Ms. Kesha Ram (VT, AALD '15), Rep. Sharon Tomiko Santos (WA, AALD '14), Del. Kris Valderrama (MD, AALD '15), Rep. Donald Wong (MA, AALD '14),and Sen. Ervin Yen (OK, AALD '15). They were joined by Irene Kawanabe (Director, National Association of State Legislatures and Director, NAPASCL) and USJC President Irene Hirano Inouye. ​They shared memories from their trip, as well as ongoing activities in their regions connected to U.S.-Japan relations.​
Many of these AALD alumni will speak at the 2017 Annual Conference in Washington, DC in November.
For details on the 2017 AALD Class, which was just announced, click here!
Playwright Philip Gotanda Shares How Identity Fuels His Work
Earlier this month, Northern California members gathered for a talk by Council Leader Philip Gotanda, who is a playwright. About 50 people gathered at a TOTO showroom and heard about Mr. Gotanda's personal and professional journey.
Mr. Gotanda shared that he never felt comfortable being a Japanese American growing up, and that he felt more at home in Japan, where he studied pottery for a year after college. His work examined living in America through the lens of a Japanese American and how he viewed his relationship with other people, including Caucasians, African-Americans and other Asians. He said that it is important to tell the Japanese American story, including the history and struggles, especially in light of current events in the U.S. Now, as a playwright, he continues to work on projects with other ethnic groups, to examine differences as well as what binds us to each other. He also teaches at UC Berkeley and is encouraging his students to pursue careers in the arts.

TOMODACHI News
TOMODACHI Summer 2017 SoftBank Leadership Program Inspires 100 Students
A number of USJC members and supporters in the Bay Area were involved in the TOMODACHI Summer 2017 SoftBank Leadership Program, which was held from July 21 to August 10.
Board Member Tasha Yorozu attended the opening reception and spoke to the 100 students, many of whom were excited to be visiting the U.S. for the first time. TOMODACHI Director of External Communications and Program Manager Michiyo Horita flew in from Japan to spend a few weeks with the students, and Irene Hirano Inouye attended the graduation ceremony.
USJC Senior Vice President Kaz Maniwa attended several sessions, and on one occasion spoke to them about Japanese American history, identity and leadership qualities. The students asked a wide range of questions for more than an hour, including politics, entrepreneurship, how to continue to be engaged after the conclusion of the program, and how to handle failure. Mr. Maniwa noted that the students seemed very engaged and seem to have welcomed their role as catalysts in their community.
Japanese high school students from the areas affected by the Great East Japan Earthquake participate in this intensive three-week program, which is held at the University of California, Berkeley. The program focuses on global leadership development and community service, including solutions in transportation, public space, public transportation, low-cost housing and activities for young people.This is the sixth year of the program, and has so far served 800 young people from Tohoku.
JALD News
The following article is part of a year-long series by participants of the 2017 Japanese American Leadership Delegation (JALD).
Reflection from Gary Yamashita (JALD '17)
The opportunity to participate in the 2017 Japanese American Leadership Delegation (JALD) was one of the most rewarding experiences of my professional career, and I will treasure it for a lifetime. The trip was an awakening, as I developed a clearer sense of personal identity by reconnecting with my ancestral heritage and cultural roots. I developed a sense of pride in belonging to both the United States and Japan. The many amazing experiences renewed my commitment to work towards strengthening U.S.-Japan relations.
After arriving in Tokyo, we took the shinkansen to Kanazawa, a city with a rich history and a commitment to arts and culture. We were introduced to museums, cultural centers, restaurants and a sake brewery that was established 392 years ago. None of us anticipated the impact our visit to Kanazawa would have on us, as we gained a deep appreciation of the importance of our cultural treasures and the influence they have on society. As we explored each destination, we became aware of the delicate balance between preserving and honoring our cultural past, and the need to remain relevant by evolving and embracing change to create new traditions. We were all sorry to eventually leave the beauty of Kanazawa and the strong spirit of its community, but were excited for the events that awaited us in Tokyo.
Our schedule in Tokyo was busy, energizing and at times challenging, as we moved quickly from one meeting to another. At each session, our delegation received the highest level of attention, and we were treated as dignitaries. As we exchanged views with high-level leaders in government and business, we sensed caution regarding the future direction of relations between Japan and the United States. There was hope that the recent meetings between Prime Minister Abe and President Trump were establishing a foundation for strengthening ties between our two countries. Through our many meetings and personal interactions, we observed a general sense of optimism in Japan's desire to implement social change and create economic growth and sustainability, despite the complex challenges of dealing with an aging population, shrinking workforce and rural communities grappling with declining economies.
I feel privileged to have been selected for JALD and afforded the rare opportunity to interact with high level-dignitaries and political and business leaders. I wish to thank the Japanese Ministry of Foreign Affairs, the U.S.-Japan Council and the Japanese Consulate in Denver for their support in allowing me to be a part of this delegation. A special thank you to USJC President Irene Hirano Inouye for her leadership.
Announcements
2017 Asian American Leadership Delegation
USJC is proud to announce the delegates of the 2017 Asian American Leadership Delegation (AALD). In its fourth year, AALD will consist of a one-week trip for a delegation of six state legislators plus two trip leaders to visit Kyoto, Osaka and Tokyo. USJC works with these state legislators to broaden the understanding of the U.S.-Japan relationship in United States legislative bodies, and to foster connections among diverse Asian American leaders and Japanese government, business and civil society leaders. The program is funded by The Sasakawa Peace Foundation and supported by The National Asian Pacific American Caucus of State Legislators.
Please join us in welcoming: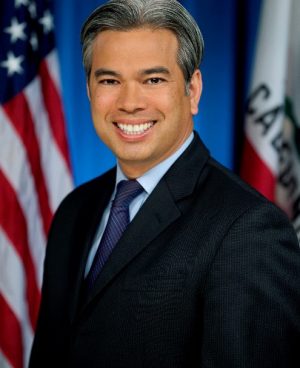 Rob Bonta
Assemblymember,
California
State Legislature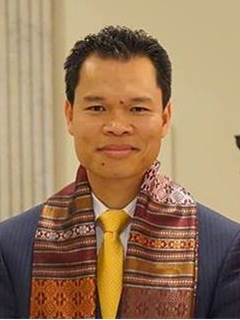 Rady Mom
Representative,
Massachusetts
State Legislature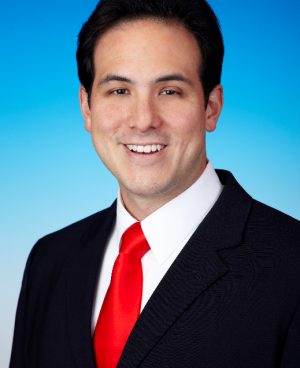 Aaron Shiroma Ling Johanson
State
Representative,
Hawaii State
Legislature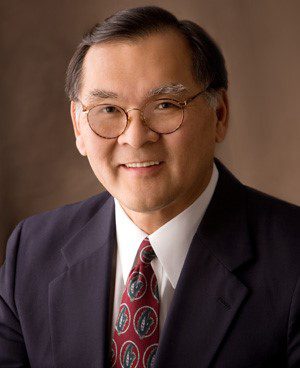 Brian E. Shiozawa
State Senator,
Utah State Senate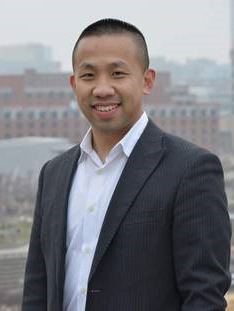 Clarence K. Lam
Delegate,
Maryland General
Assembly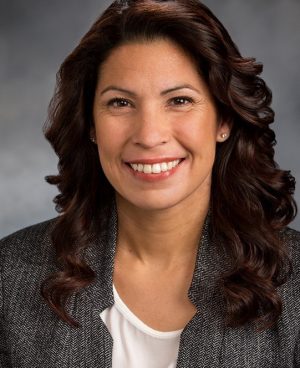 Monica Jurado Stonier
State
Representative,
Washington State
Legislature
Please see the Asian American Leadership Delegation page to read the delegates' full bios!
2017 Annual Conference: Register Now!

Have you registered for the 2017 USJC Annual Conference in Washington, DC? We now have a promotional video showcasing past conferences, highlighting a few of this year's speakers and featuring Washington, DC sites! Click here or on the image below for a sneak peek of what's in store for this year's conference! Register now by visiting the USJC Annual Conference registration site in English or Japanese.
U.S.-Japan Council 2017 Annual Conference
Unity in Diversity: Shaping the Future Together
JW Marriott Washington, DC
November 11-14 (See below for schedule)
Each year, USJC's Annual Conference is attended by distinguished U.S. and Japanese leaders from all sectors, including business, government and civil society. This year's conference will focus on developments under the new U.S. presidential administration and on Capitol Hill. Attendees will exchange views on how to get work done to strengthen the U.S.-Japan relationship. We expect the conference to draw over 700 leaders from throughout the United States and Japan.
This year's speakers include: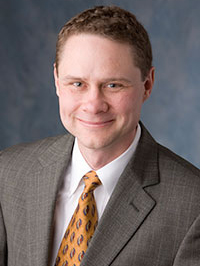 Wes Bush
Chairman,
CEO and
President,
Northrop
Grumman
Corporation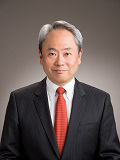 Kazuhiko Toyama
CEO &
Representative
Director,
Industrial
Growth
Platform, Inc.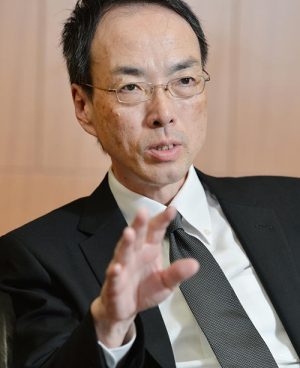 Nobuchika Mori
Commissioner,
Japanese
Financial
Services Agency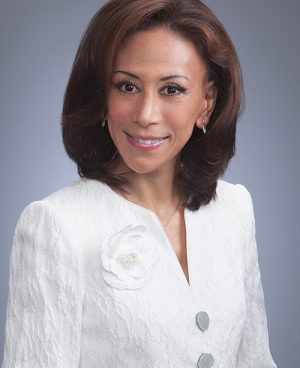 Haruno Yoshida
President &
Representative
Director,
BT Japan
Corporation;
Vice
Chair,
Board of
Councilors,
Keidanren
Invited speakers include:
Elaine Chao, U.S. Secretary of Transportation
Wilbur Ross, U.S. Secretary of Commerce
Other speakers include:
Mark Calabria, Chief Economist, Office of the Vice President
Phyllis Campbell, Chairman, Pacific Northwest Region, JPMorgan Chase & Co.
James Higa, Executive Director, Philanthropic Ventures Foundation & Mentor in Residence, Index Ventures
Emiko Higashi, Managing Director, Tomon Partners
Tamotsu Hiiro, President, Johnson & Johnson Medical Japan
Sarah LaFleur, CEO, MM.LaFleur
Irene Kawanabe, Director, National Conference on State Legislatures
Izumi Kobayashi, Director, ANA Holdings
Sachiko Kuno, Founder & Chair, Halcyon
Keiko Orrall, State Representative, Massachusetts State Legislature
Gill Pratt, CEO, Toyota Research Institute
John Roos, Co-Founding Partner, Geodesic Capital & Former U.S. Ambassador to Japan
Tim Rowe, Founder & CEO, Cambridge Innovation Center
J. Thomas Schieffer, President and CEO, Envoy International & Former U.S. Ambassador to Japan
Paul Yonamine, Chairman, GCA Corporation
Topics will include:
Policy Experts Forum on U.S.-Japan Current Affairs
Regional Relations Beyond Washington and Tokyo
International Business Integration and Growth Industries
Developing the Workforce of the Future
Women's Leadership and Success on Corporate Boards
If you are interested in becoming a sponsor, please click here for more information on sponsorship benefits.
Save the Date: Japan-Texas Economic Summit | May 7-9, 2018
USJC is pleased to announce the Japan-Texas Economic Summit, to be held in Houston, Texas from May 7 to 9, 2018. Following this year's highly successful Japan-Hawaii Economic Summit, next year's Summit in Texas will bring together local business people and investors, state and local officials and economic development organizations, as well as representatives from major corporations invested and operating in the state.

Texas is a leading destination for foreign direct investment from Japan, and we will welcome government and business representatives from the Government of Japan and prefectures throughout the country to explore further opportunities to strengthen the relationship between Japan and the state of Texas. The Summit will feature keynote addresses from prominent leaders from both countries, showcase cities from across the state of Texas and their economic development opportunities, and explore topics of importance to Texas such as industry innovation, workforce development, energy, medicine, manufacturing, transportation, finance, national security and more.

Save the date on your calendar to join us for what will be a momentous step forward in the Japan-Texas economic partnership! Registration will open this November.

Click here or on the image above to view the save the date.
Member News
Lynn Nakamoto Receives Margaret Brent Women Lawyers of Achievement Award
On August 14, Council Leader Lynn Nakamoto (JALD '17) received the prestigious Margaret Brent Women Lawyers of Achievement Award. The award recognizes and celebrates the accomplishments of women lawyers who have excelled in their field and have paved the way for success for other women lawyers.
Jason Fujimoto Attends Army War College
Congratulations to USJC Associate Jason Fujimoto (JALD '17; front row, second from left in photo), who became a member of the United States Army War College National Security Seminar 13. The seminar comprises Army, Navy, Marine Corps and Air Force officers at the rank of colonel or lieutenant colonel, a senior federal civilian, and three international officers representing Israel, Croatia and Papua New Guinea. He was invited to share his perspectives, background and experiences in the capstone event in the Strategic Studies graduate program.
Atsuko Fish Featured in The Japan Times
Board Member Atsuko Fish was featured in the The Japan Times for her continued work to empower Japanese women to become leaders and effect social change in Japan. Ms. Fish founded the Japanese Women's Leadership Initiative (JWLI), which holds executive training programs in Boston for Japanese women leaders. In its tenth year, JWLI is revamping its program and putting an emphasis on participants being more action-oriented. Click here or on the image above to read about Ms. Fish's dedication to Japanese women leaders, JWLI and the group of inspiring women selected for this year's program.

Ms. Fish also announced launched the Champion of Change Japan Award. Ms. Fish received a Champion of Change award from The White House in 2013 in recognition of her commitment to advancing women's leadership in the United States and Japan. With the vision of paying it forward to Japanese women, the Champion of Change Japan Award will give hope to unsung heroes and women grassroots leaders in Japan. An Award recipient will be selected annually out of eight finalists and given a cash prize of $10,000.
Upcoming Events
Women in Leadership: Breaking Glass Ceilings
When: September 7, 2017 from 2:00pm-3:30pm
Where: Japan Information and Cultural Center
This event will highlight the accomplishments and challenges of women in leadership. The esteemed panelists will discuss personal challenges they face in professions traditionally dominated by men; their experiences in global settings and lessons learned; entrepreneurship, innovation and technology; and how employment trends for the next generation of leaders can ensure an equitable playing field for women.

This event is part of the Regional Women in Leadership series.
Admission is free, but registration is required here.

To learn more about the panelists, please visit the event page.
The Hawaii Nikkei Legacy Exhibit: A Photographic Exhibit of the Unique Japanese American Culture of Hawaii
When: Ongoing through September 03, 2017
Where: Japanese Overseas Migration Museum in Yokohama and various other locations
The Nisei Veterans Legacy, in conjunction with the Japan American Society of Hawaii, Hawaii Tourism Japan, the Japanese Cultural Center of Hawaii and JICA, is hosting a photographic exhibit that documents the Japanese American experience in Hawaii. The exhibit follows the initial immigration of Issei from Japan and showcases the Nikkei experience in modern day Hawaii.
The exhibit is showcased at the Japanese Overseas Migration Museum in Yokohama through September 3. It will travel to several other locations in Japan in order to further strengthen ties between the United States and Japan, and to increase interest in Japanese American culture.

Click here for information on additional exhibit locations.
Then They Came for Me: Incarceration of Japanese Americans during WWII and the Demise of Civil Liberties
When: Ongoing through November 19, 2017
Where: Alphawood Gallery in Chicago, IL
The Alphawood Gallery, in partnership with the Japanese American Service Committee (JASC) presents an exhibition in Chicago about the incarceration of Japanese Americans during World War II and postwar resettlement. This is the largest such exhibition to ever open in the Midwest Region. During this 75th anniversary year of Executive Order 9066, this exhibit looks back at these events to learn lessons for our present and future in the face of new challenges created in today's society.

In conjunction with this exhibit, Alphawood Gallery Presents: An Evening With George Takei will feature member of the USJC Board of Councilors George Takei, who will tell his own story of incarceration during WWII.

Click here for more information.
Righting a Wrong: Japanese Americans and World War II
When: Ongoing through February 19, 2018
Where: National Museum of American History

In February, the National Museum of American History opened a year-long exhibit to mark 75 years since Executive Order 9066 authorized the internment of Japanese Americans during World War II. On display are artifacts, photographs and stories collected from Japanese American families. There will also be public programming throughout the year related to this exhibit.
For more information on the exhibit please visit the official website.
Opportunities
TOMODACHI Marketing & Communications Manager (Tokyo)
The Marketing & Communications Manager is responsible for developing and implementing a comprehensive strategic communications program to develop the profile and brand of the TOMODACHI Initiative among a diverse audience and stakeholders, including senior corporate executives, government leaders, program participants, donors, press and the general public. The Marketing & Communications Manager will work closely with teams within the TOMODACHI Initiative in the implementation of this mission, as well as with the U.S. Embassy in Tokyo.
Click here for more information about the position.