ELP Alumni Host Japanese Heritage Day at Angel Stadium
Many thanks to Claire Fukuoka (ELP '18) for providing the following article and photos!
The TOMODACHI Emerging Leaders Program (ELP) alumni had an exciting weekend in Los Angeles earlier this month as we gathered from near and far to thank ELP sponsors, plan programming for the upcoming USJC Annual Conference, and support the USJC Japanese Heritage Day fundraiser at Angel Stadium. The weekend drew ELP alumni to the Golden State from all over the country – New York, Washington, DC, Alaska and Hawaii – as well as Japan, making this a meaningful and memorable experience.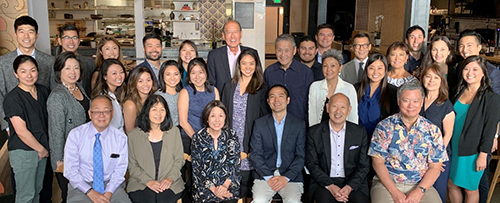 The fun kicked off on Saturday, August 17 with an intimate lunch at Sake Dojo in Little Tokyo. Between bites and bevies, the ELP alumni had a wonderful time engaging with USJC President Irene Hirano Inouye, ELP supporters and local Japanese American community leaders. The day followed with a group of ELP alumni gathering together for a few energized planning sessions at the Terasaki Research Institute to develop ELP programming for the USJC Annual Conference in November.
The energy continued through Sunday, August 18, as ELP alumni gathered once again to support the USJC ELP Japanese Heritage Day fundraiser at Angel Stadium. The fundraiser drew local Japanese Americans and USJC supporters to watch Japanese baseball star Shohei Ohtani and the Los Angeles Angels play against the Chicago White Sox, where they received commemorative Shohei Ohtani bobbleheads. After enjoying the pre-game taiko performance, the Emerging Leaders were excited to witness fellow alum and USJC Board Member Joshua Morey (ELP '16) threw the first pitch. The alumni enjoyed watching the baseball game together while mingling with USJC supporters as Ohtani hit a home run and helped the Angels to victory!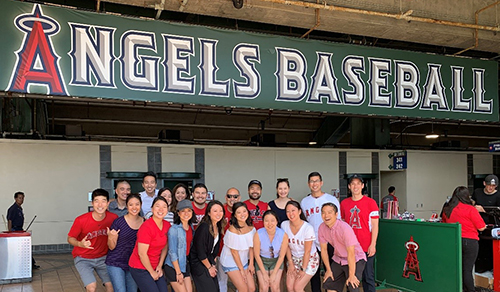 Thank you to Irene Hirano Inouye, Senior Vice President Kaz Maniwa, ELP Program Manager Allison Murata, and all of the USJC and ELP sponsors for continuing to support the TOMODACHI Emerging Leaders Program.
Click here to see more photos.
Recent Events
NY and DC Members Welcome Participants of the TOMODACHI J&J Disaster Nursing Training Program
"Now, I want to be the one to respond to the inner voices of those left distressed by disaster," said Wakana Ono, a Japanese student from the International University of Health and Welfare Graduate School. She was speaking at the culmination of the U.S. portion of the TOMODACHI J&J Disaster Nursing Training Program, having been elected to speak on behalf of the other seven participants, all students originally from the Tohoku region. Upon their return to Japan, she and her colleagues will present lessons learned at a symposium in December.
From August 4 to August 16, these students visited New York, New Jersey and Washington, DC with the overall goal of strengthening disaster nursing in Japan. This cohort expands the alumni network to over 50 people, a reflection of eight years of successful trips achieved through Johnson & Johnson's generous contributions to the TOMODACHI Initiative. In their visits to the cities named above, this year's cohort absorbed knowledge from U.S. practitioners, visited prior disaster locations and gained insights on U.S. medical procedures and practices. By doing so, they expanded their understanding of the role of nurses and tapped into the courage of those who came before them as sources of inspiration for the future.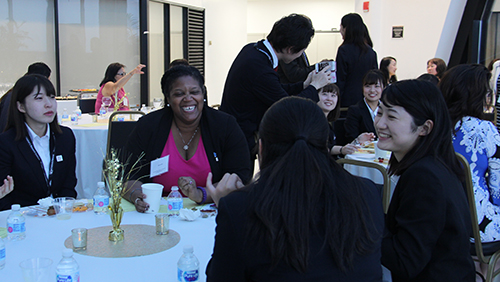 Like in years past, the U.S. study tour began with visits to the memorial and tribute museum dedicated to lives lost in the September 11th attacks. They also visited the NYU Langone Medical Center, where they learned about evacuation and recovery responses related to Hurricane Sandy. In the words of Wakana Ono, "The enduring sense of regret left by these events fostered a passion to mitigate the damage done by future catastrophes."
Supplementing these visits, the cohort engaged in hands-on training through programs like a preparedness simulation at the Rutgers School of Nursing Disaster and labs on mass casualty management and disaster ethics. Students also sat down with Julie Cornell, Senior Manager of Global Community Impact, and Michele Morgan, Senior Manager in HCP Marketing, to discuss Johnson & Johnson's 120-year commitment to nursing and disaster relief, as well as the ways Johnson & Johnson has supported nurses globally.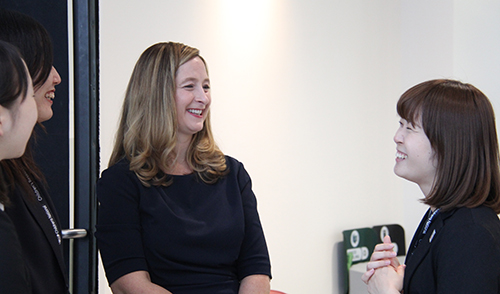 At the final reception hosted by the Children's National Health Hospital in Washington, DC, Laura Abbot, USJC Executive Vice President, applauded the achievements of these young women, thanking them for their commitment to people-to-people ties as a means of strengthening U.S.-Japan relations and for bringing change to their communities. Linda Talley, Vice President and Chief Nursing Officer at the Children's National Health System, added her voice, saying the students demonstrated tremendous courage and exemplified traits that define the best nurses.
The U.S.-Japan Council looks forward to witnessing the achievements of these women, the differences they make and further success of the program.
Click here for more photos from the reception.
Members Gather for Inaugural JAJA Event in San Francisco
Many thanks to USJC Northern California Regional Co-Chair Emily Murase for the following article and photos!
On June 15 and July 20, dozens of USJC members along with friends and families gathered at the San Francisco home of USJC Northern California Regional Chair Emily Murase. Ms. Murase, together with co-chairs Dana Heatherton, Rika Nakazawa and USJC Board Member Tasha Yorozu, put together the inaugural events to launch JAJA-San Francisco.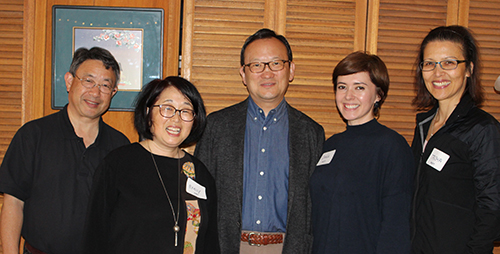 JAJA, which stands for "Japanese Americans and Japanese in America," is a convening intended to bring the Japanese American and Japanese national communities together. It originated in New York City through the efforts of Jennifer Takaki and Council Leaders Stann Nakazono and Donna Tsufura, and continues to be hosted at the lovely Manhattan home of Council Leader Julie Azuma.
"About a year ago, not long after Consul General Tomochika Uyama arrived in San Francisco, he expressed his surprise that the Japanese American community and the Japanese national community in the San Francisco Bay Area did not have more interaction. He gave me the homework assignment to think of ways to bring these communities closer together," stated Ms. Murase. "Julie Azuma was my classmate in the 2013 Japanese American Leadership Delegation, and I picked her brain about the very successful JAJA convening in New York City. I had to secure special permission from the New York City JAJA Founders to use the JAJA name."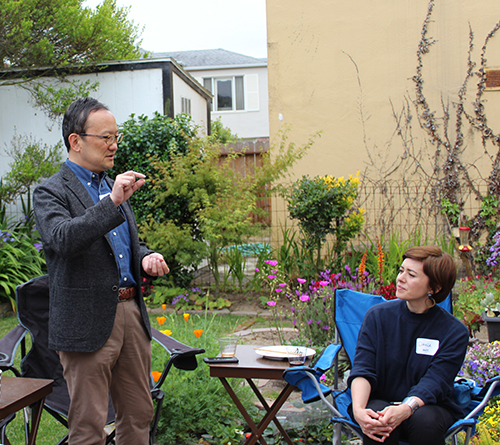 Ms. Yorozu remarked, "Convening these gatherings under the name of JAJA-SF opens the door for other communities to also organize JAJA events."
Consul General Uyama and several members of the Consulate staff attended the events that opened with a round of "People BINGO," where participants hunted for guests who had met Prime Minister Abe, eaten natto, visited a World War II internment camp, and/or visited over 10 countries. The afternoon events featured "make-your-own sushi handrolls," with ingredients such as maguro, salmon sashimi, shiso leaves, and natto – all contributed by guests, including the Consul General's personal chef.
The summer events will be followed by a fall/winter gathering. If you are interested in organizing a JAJA event in your community and would like organizing tips, feel free to contact Emily Murase at [email protected].
Announcements
Introducing the 2019-20 Watanabe Scholars
The 2019-20 cohort of the U.S.-Japan Council Toshizo Watanabe Endowed Scholarship has just been announced!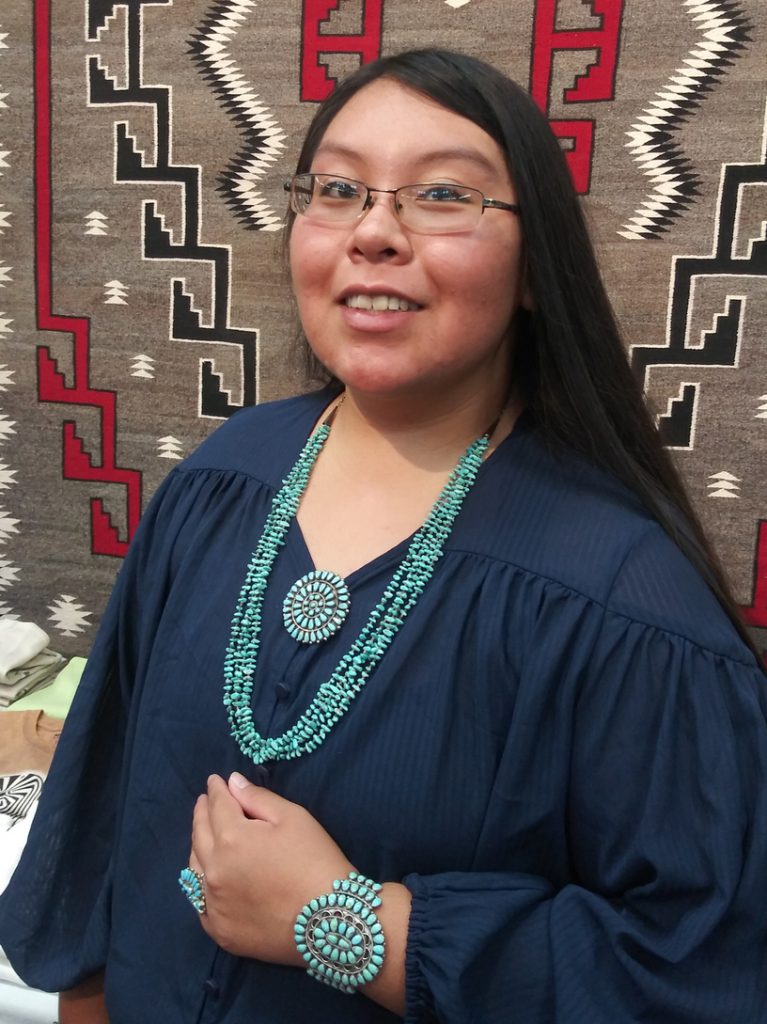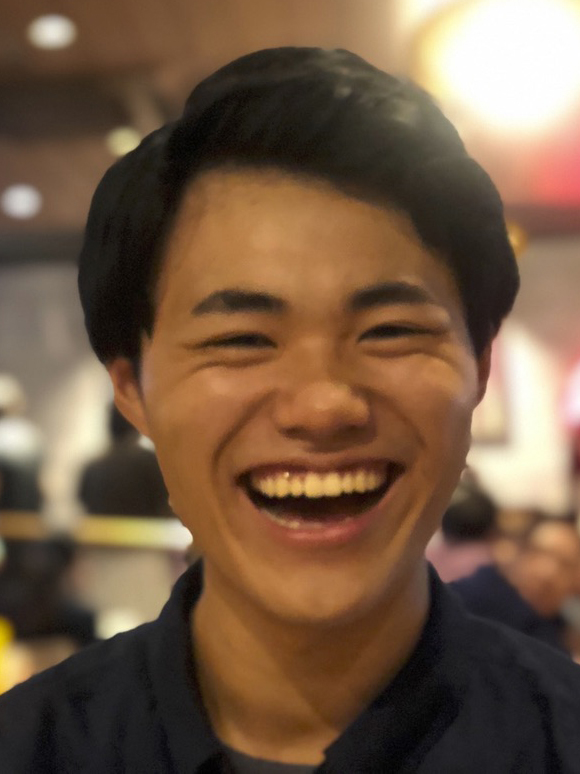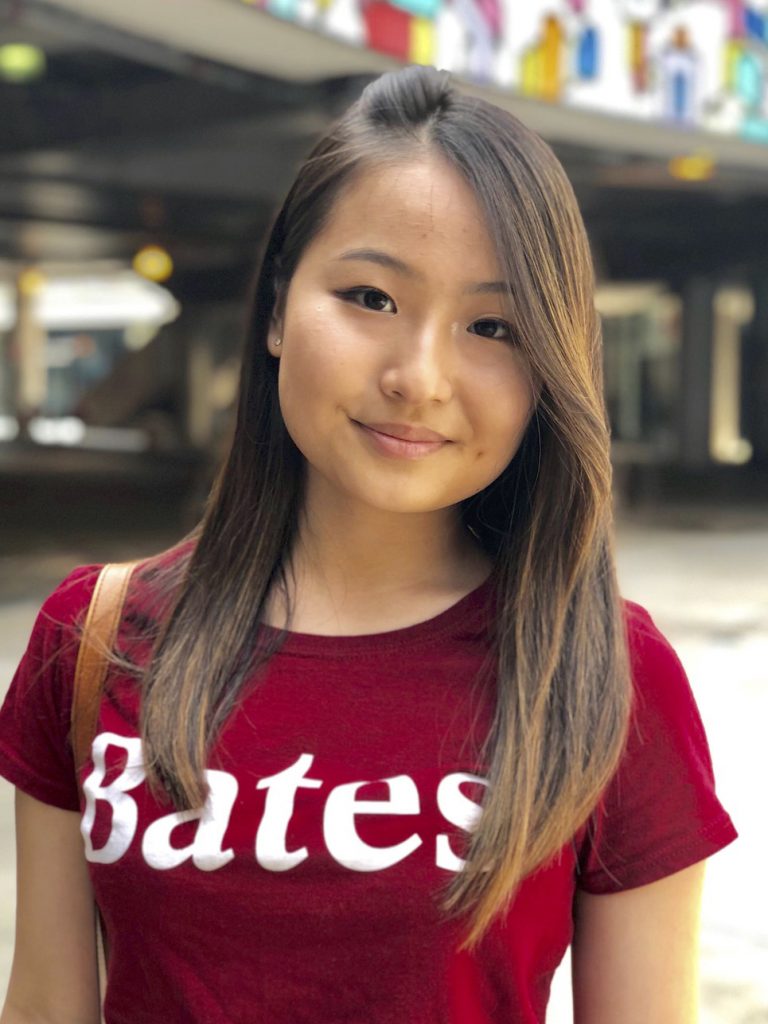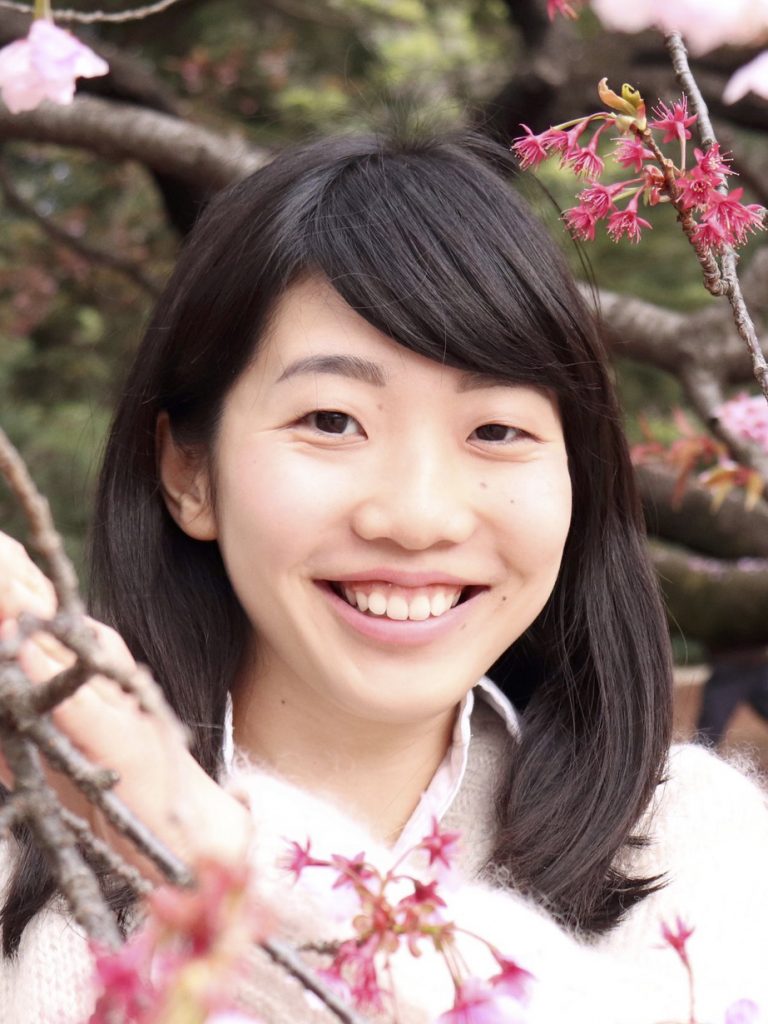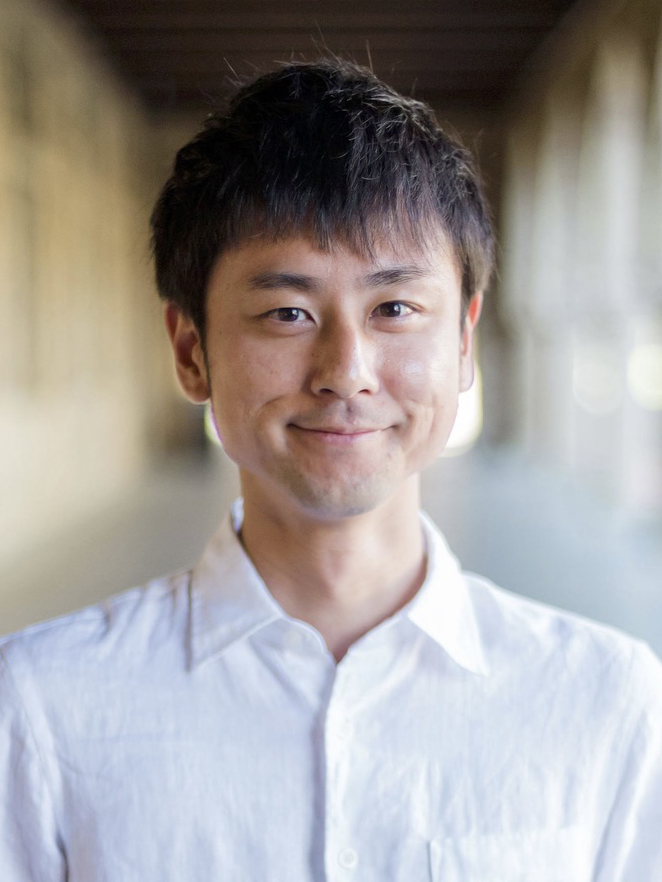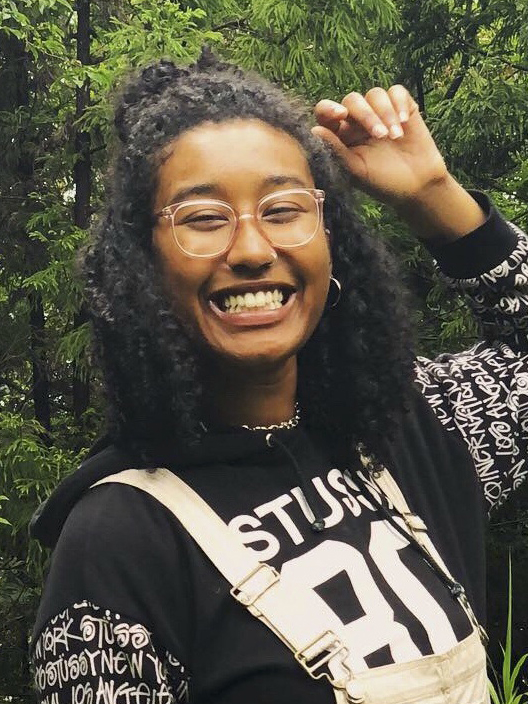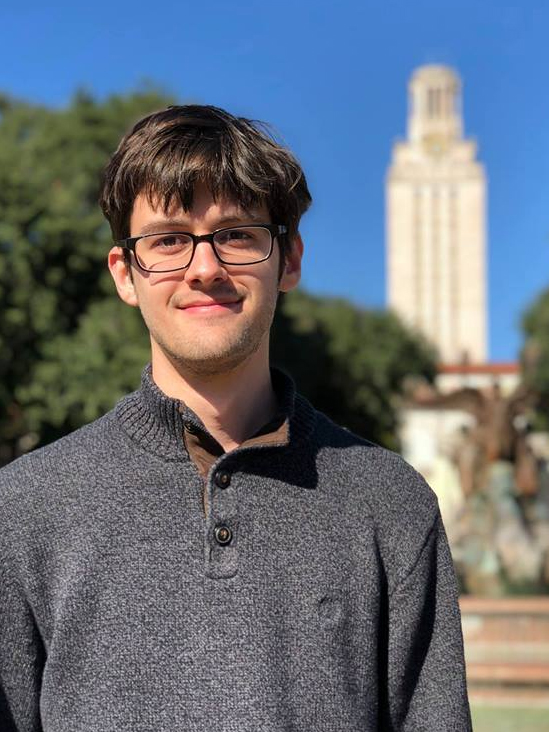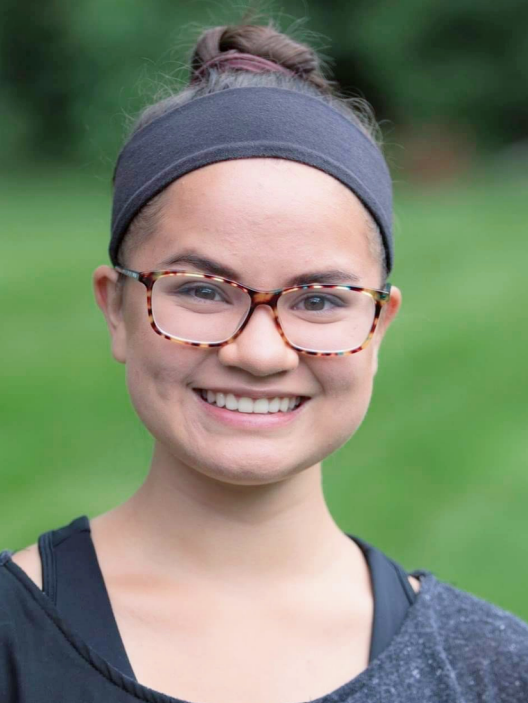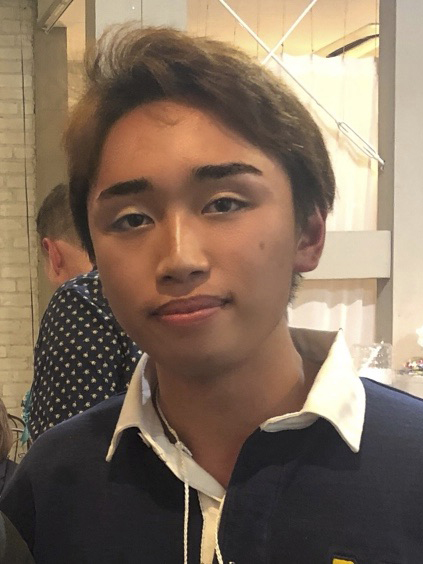 We are proud to present the 40 recipients of the Watanabe Scholarship for study abroad. These undergraduate and graduate students were awarded scholarships to support a semester or year of academic study in the United States or Japan. 2019 marks the second year to support American students studying in Japan and the fourth year for Japanese students studying in the United States. There was a high level of interest for this unique scholarship, making the selection competitive. The Council looks forward to supporting many more students in the future through this lasting gift from Mr. Watanabe.
Click here to view a full list of the 2019-20 Scholarship recipients, their bios and where they are studying.
Applications Open for the 2020 Japanese American Leadership Delegation!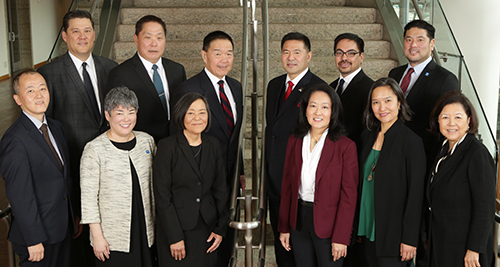 Applications for the 2020 Japanese American Leadership Delegation (JALD) program are now available! This program provides the opportunity for a select group of Japanese American leaders from across the United States to travel to Japan to engage with Japanese leaders in the business, government, academic, nonprofit and cultural sectors. The Japanese Ministry of Foreign Affairs (MOFA), represented in the U.S. by the Embassy of Japan in Washington, DC and 17 consulate general offices, sponsors the program. USJC provides administration and organization for the program.
The deadline to apply is September 13, 2019. Please see the Japanese American Leadership Delegation webpage for more information and to apply.
Register Now for the 2019 Annual Conference!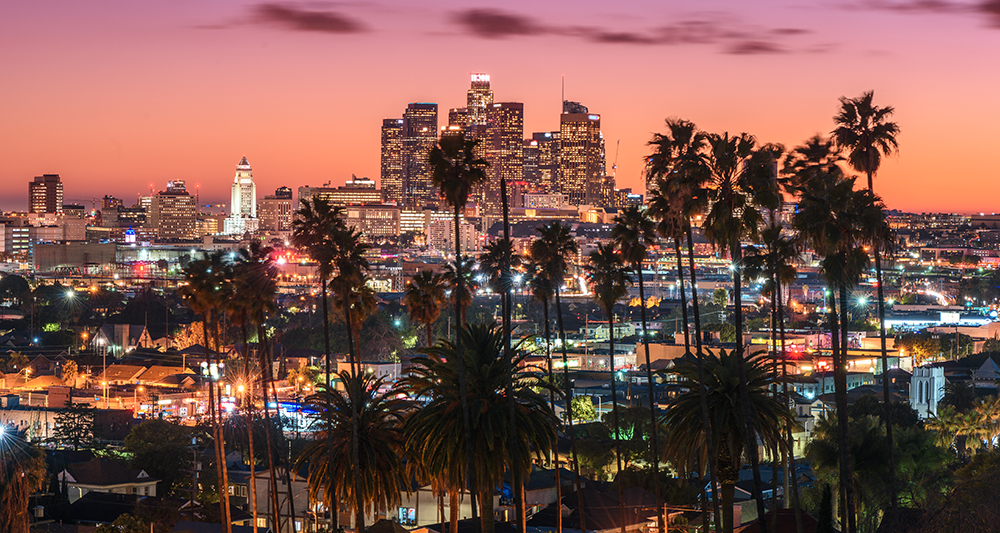 U.S.-Japan Council 2019 Annual Conference
Bold Ideas, Bolder Leadership: The Next Stage of U.S.-Japan Relations
Loews Hollywood Hotel, Los Angeles, California
November 4-5, 2019
Registration is open for the 2019 USJC Annual Conference in Los Angeles! Held in Hollywood, the center of global entertainment, this conference will highlight diverse leadership styles that transform bold ideas into reality. We will also celebrate USJC's 10th anniversary, and offer leadership training under USJC's new Leadership Institute.
We also encourage you to enjoy the Japan Cuts Hollywood Film Festival, presented by the Japan America Society of Southern California from November 1 to 3, prior to the conference.
Don't miss our lineup of unique speakers and timely topics.
Speakers Include: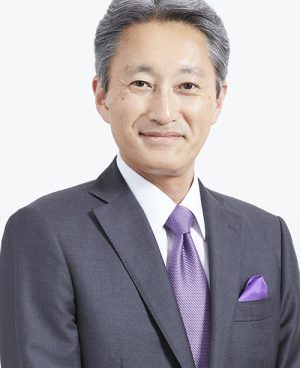 Kazuo Hirai
Senior Advisor,
Sony Corporation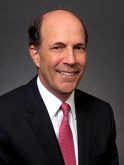 John V. Roos
Partner,
Geodesic Capital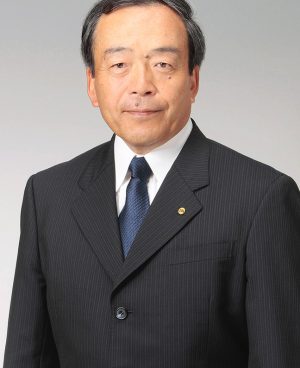 Takeshi Uchiyamada
Chairman of the
Board of Directors,
Toyota Motor
Corporation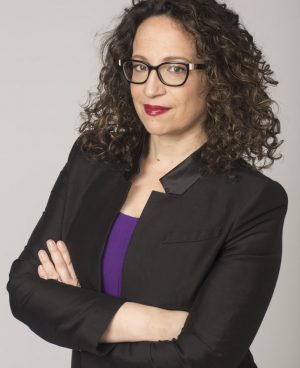 Amy Webb
Founder & CEO,
Future Today
Institute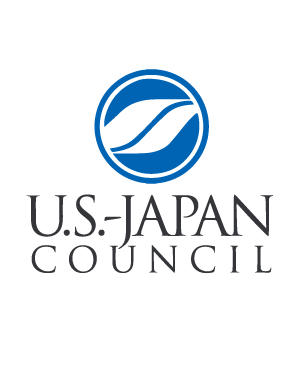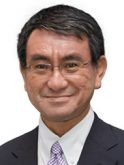 Taro Kono
(invited)
Minister for
Foreign Affairs,
Government of
Japan
Other Speakers Include:
Bill Allen, CEO, Los Angeles County Economic Development Corporation
Bill Imada, CEO, IW Group, Inc.
Maria S. Salinas, President & CEO, Los Angeles Area Chamber of Commerce
Michelle K. Sugihara, Executive Director, CAPE (Coalition of Asian Pacifics in Entertainment)
Staffing Updates
USJC would like to welcome four new staff members in Washington, DC and Los Angeles:
New Chief Operation Officer
Terri Swetnam, Ph.D., joined USJC as Chief Operating Officer. Terri has spent almost 30 years in finance and operations management positions across nonprofit, government and private sector for-profit organizations. Terri has extensive experience in change-oriented initiatives, leadership and team development, and a strong record of helping organizations, groups, and executives to identify, align, and meet goals. She is known as a leader of transformational change and an effective organizational and personal coach. Most recently, as COO at the National Defense Industrial Association (NDIA), she implemented financial and operational management practices which ensured a cohesive and productive operating environment and added immeasurable value from a financial perspective. Prior to NDIA, Terri was the CFO at American Psychiatric Association. In her 14 years as the senior business officer, Terri developed strategy and led transformative changes across the organization. Terri has served in finance, pricing and auditing positions at The National Academies, CACI International and the Defense Contract Audit Agency. She has taught organizational leadership and other business courses at local colleges for 20 years. Terri is a CPA, holds a B.S. in accounting from the University of Baltimore and an M.S. in accounting from George Mason University. Terri earned a Ph.D. in organizational leadership, with a focus on the nonprofit sector, from Regent University. She serves on the board of Project-Mend-a-House.
New Public Relations Manager
Alison Aadland joined USJC as the Public Relations Manager, where she manages external communications and media relations. Originally from Minnesota, she comes from years of experience working in communications and programming for nonprofit and mission-driven organizations, especially within the field of international education. Prior to joining USJC, she worked as the Communications and Marketing Manager at the Fulbright Association, and before that, was a Communications Specialist at Solutions, a mental healthcare agency. She holds an M.A. from King's College, London in the multidisciplinary field of Medieval Studies, and a B.A. in East Asian Studies from Concordia College, where she completed an exchange program at Kanda University of International Studies in Chiba, Japan. She additionally worked as an English instructor in Tokyo for two years, and currently serves as the Technology Chair on the Board of Directors for the JET Alumni of Washington, DC.
New Regional Manager, Southern California
Ayumi Nagata is the Regional Manager, Southern California, based out of Los Angeles. Ayumi has six years of experience in community outreach and engagement, most recently with Asians for Miracle Marrow Matches (A3M) in Los Angeles, and over 10 years of experience in the non-profit sector. She is fluent in Japanese and spent her formative years growing up in Japan.
New Accountant
Robert Washington has joined USJC as Accountant, working out of the Washington, DC office. In this role, and under the supervision of the Chief Financial Officer, he maintains the financial database, oversees project revenues/expenses and assists with the audit and budget processes. Originally from New York City, Robert is a graduate of Rice University and has served in various accounting roles across multiple industries throughout his career, including over 10 years in nonprofit accounting.
Member News
Susie Roos, Suzanne Basalla Discuss Women's Leadership in NorCal
USJC members recently spoke at an event hosted by the Japan Society of Northern California in San Francisco. This event, called "When Women Lead: Female Career Empowerment in Japan," featured Member of the USJC Board of Councilors Susie Roos and Council Leader Suzanne Basalla, as well as Ms. Sakie Fukushima (wife of Member of the USJC Board of Councilors Glen Fukushima). Many thanks to Associate Saki Takasu (who knows the speakers as the former Director of Development at USJC) for providing the following recap and photos!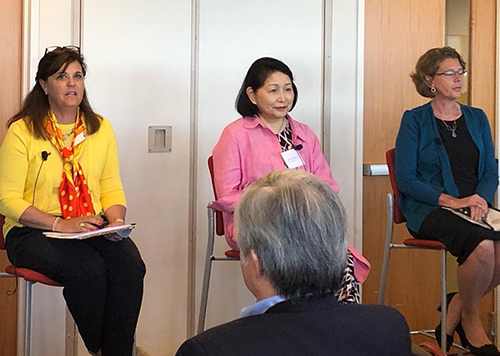 So much power, grace and intelligence in one room. It was a pleasure to hear Susie Roos, Sakie Fukushima, and Suzanne Basalla speak about their very unique and impressive career paths.
Susie – an accomplished employment lawyer with over a decade of partnership, mother of two amazing children, and an important voice for women's empowerment in Japan (during her time in Tokyo, as her husband worked as the U.S. Ambassador in Tokyo). Now embarking on a new adventure as CAO of a late stage-focused VC, Geodesic, working with her husband.
Sakie-san – an impressive woman who began a career teaching Japanese to Americans, and found her way to a teaching job at Harvard and eventually a Stanford MBA. Then went on to partnership and board positions at BCG, Korn Ferry, Sony, Bridgestone, Kao, Mitsubishi, Ajinomoto, Benesse, among others. Now running her advisory business across the Pacific at G&S Global Advisors.
Suzanne – an accomplished U.S. Naval officer (one of the first women to work on battleships), Olmsted Scholar turned White House staff and Pentagon Japan Desk Head, and senior advisor to Ambassador John Roos (during the pivotal moment in 2011), and COO of the U.S.-Japan Council. Now, the Chief of Staff at Toyota Research Institute.
Susie is passionate and a fighter. Sakie-san is quiet but carries gravitas in her words and actions. Suzanne draws her strength from her sense of humor and comfort in building friendships among traditional and masculine organizations. It goes to show that you can have so many different paths to success, and there's no typecasts to what a strong female leader should look like, sound like, or behave.
It was a truly impressive, inspirational and nostalgic evening. I am grateful to have worked closely with Suzanne and Susie, and so glad that I got to know Sakie-san's story better.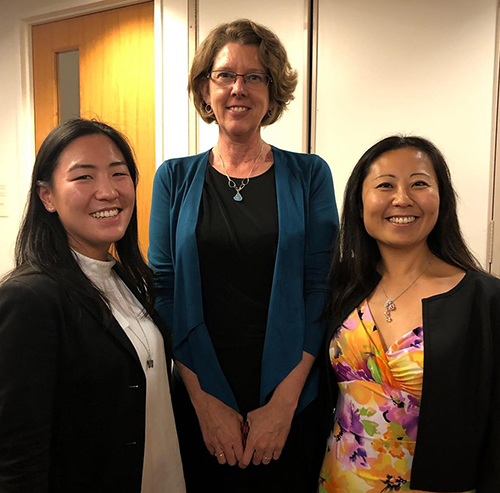 Masami Tyson Speaks About Tennessee Foreign Investment and Trade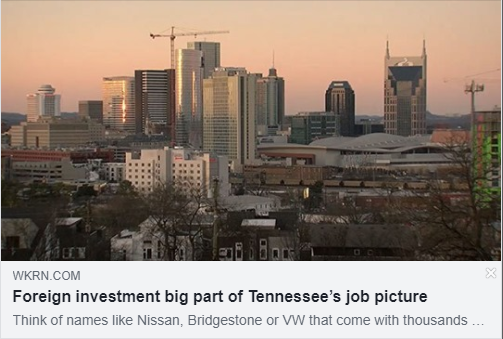 Council Leader Masami Tyson, Global Director of FDI and Trade at the Tennessee Economic and Community Development (ECD), uses her unusual experience as a Japanese business professional in Tennessee to impact the state's future. Ms. Tyson used her expertise in June to accompany Governor Bill Lee on his first economic development trip to Asia, where he addressed the 196 Japanese companies that have directly invested in Tennessee. Click here or on the image above to learn more.
Opportunities
Intern (Washington, DC)

The intern will provide support for Programs and Communications on a part-time or full-time basis. Duties will consist of program and event coordination and support, website/social media support, organization of and attendance at special events, outreach and communication, writing and translation (if able). This is an excellent internship for those hoping to gain experience in the programmatic, digital and strategic marketing and/or nonprofit fields. USJC's internship program offers outstanding opportunities for college students, graduate students and graduates who are interested in U.S.-Japan relations.

Click here for more information about the position.
Intern (Tokyo, Japan)
The TOMODACHI Initiative is seeking qualified interns on a part-time or full-time basis. This internship program offers outstanding opportunities for college students, graduate students and graduates who are interested in U.S.-Japan relations. Duties generally consist of program and event coordination and support, website/social media support, organization and attendance at special events, student outreach and communication, writing and translation (as able). Duties may be tailored to the intern's interests. Interns will work with individuals from the U.S.-Japan Council, the U.S. Embassy and other key TOMODACHI team members.
Click here for more information about the position.
Program Manager for the Japanese Women's Leadership Initiative (Tokyo, Japan)
The Japanese Women's Leadership Initiative (JWLI) offers an executive leadership development program that transforms Japanese women into action-oriented leaders with the confidence to lead, skills and knowledge to manage, and plans to make social change in Japan. JWLI has been expanding–first with the Champion of Change Japan Award in 2017, and starting this June, with the JWLI Bootcamp. In order to continue to empower women in Japan, JWLI is seeking a Program Manager based in Tokyo, Japan. Please click here to see the job description.