Hurricane Harvey Flood Relief
Our thoughts are with all those affected by Hurricane Harvey. Many of USJC's members and supporters are based in Houston and surrounding areas. We wish for a swift recovery, and look forward to supporting the region. We will keep you posted on details of the Japan-Texas Economic Summit, which will be held in Houston in May 2018.
In the meantime, we support GlobalGiving as one option to our members and supporters who would like to offer their assistance to those affected by Hurricane Harvey. GlobalGiving, led by Council Leader Mari Kuraishi, is well-equipped to direct donated funds to experienced NPOs and NGOs working in impactful ways throughout the affected community. For more information, please visit GlobalGiving's page.
Recent Events
Denver Members Celebrate Young Leaders
Late August was filled with Japan-related activities in the Mountain Region, many of which were attended by USJC President Irene Hirano Inouye.
One highlight was a luncheon on August 20 that celebrated Sakura Foundation's Mirai Generations Leadership Program. This new program aims to "nurture, connect and support emerging leaders who are passionate about and dedicated to the Japanese American community and its culture." Seven young leaders in the Denver region were chosen, including Courtney Ozaki Moch, who was also just selected as a 2017 TOMODACHI Emerging Leader. Council Leader Gary Yamashita, who heads Sakura Square, congratulated the young leaders. Other speakers included Irene Hirano Inouye, Council Leader Robin Yasui and Japanese Consul General Hiroto Hirakoba. Regional Chair Kenzo Kawanabe, Council Leaders Derek Okubo and Gil Asakawa, and Associate Stacy Uchida (who flew in from Chicago) were among those who celebrated the occasion.
Other activities during Irene's visit included a reception hosted by the Consul General, a dinner organized by Regional Vice Chair Tim Higashide with Japanese companies, and tours of Sakura Square, Panasonic and Terumo BCT. We thank all the Mountain Region members and supporters for their hospitality, and congratulate them for their enthusiasm in engaging members and fostering the next generation of leaders!
More photos can be found in Mr. Asakawa's album here.
TOMODACHI News
DC and Japan High School Students Participate in One-Month Exchange Program

From July 15 to August 15, 12 high school students (six students from Washington, DC public high schools, three students from Keio Shonan Fujisawa High School and three TOMODACHI alumni from the Tohoku region) participated in the TOMODACHI U.S.-Japan Youth Exchange Program, traveling to Washington, DC, Tokyo and Tohoku. This marks the fifth year of this two-way, month-long exchange program.


Students chat after their visit to the DC office of Toyota Motor North America, Inc., one of the contributors to the Program, where professionals working in U.S.-Japan relations shared their stories
Click here to read a full summary of this year's program. Click here to see more photos from the students' visit to the Toyota office.
Nursing Students Learn About Disaster Medicine in the U.S.
From August 5 to August 20, eight nursing students from Tohoku participated in a two-week study tour in New York, New Jersey and Washington, DC as part of the TOMODACHI J&J Disaster Nursing Training Program. The cohort was joined by two nursing students from Rutgers University in New Jersey. The students learned about disaster medicine and disaster nursing, medical procedures in the U.S., and the types of medicine and care that are specific to the U.S.
In addition to the program's sponsor, Johnson & Johnson, we would like to thank Council Leader John Walsh, Outreach Coordinator at Children's National, for facilitating many aspects of the program, including the reception at the end of the study tour. Associate Kenta Umetsu, Children's Research Institute Facility & Biosafety Manager at Children's National, provided on-the-ground support to the student participants throughout the trip, including those who delivered speeches in English at the reception–which were so moving that they drew a standing ovation.

(Click here for more photos from the reception.)
For a full summary of this year's program, please click here.














Young Japanese Social Entrepreneurs Take Part in Leadership Training in Seattle
From August 7 to 25, 18 young Japanese social entrepreneurs and community leaders took part in the TOMODACHI Microsoft iLEAP Social Innovation and Leadership Program. They participated in experiential leadership training in Seattle, under the guidance of iLEAP (headed by Council Leader Britt Yamamoto) and Microsoft staff. Also engaging with the participants were several other Council Leaders in the region. This included Lori Matsukawa, News Anchor at KING 5, who wrote and aired this piece!
TOMODACHI ELP News
2017 TOMODACHI Emerging Leaders Program
USJC is proud to announce the members of the 2017 TOMODACHI Emerging Leaders Program (ELP). ELP identifies, cultivates and empowers a new generation of Japanese American leaders. Emerging Leaders participate in leadership education, design and implement original USJC programming, and develop powerful, lifelong personal and professional friendships.

In its eighth year, the program will bring 12 Japanese American young professionals to Washington, DC for the 2017 U.S.-Japan Council Annual Conference. They will become USJC Associates and join program alumni in bridging the future of the U.S.-Japan relationship.
Please join us in welcoming:
Kimberly Haruki (Honolulu, HI)
Senior Director of Integrated Marketing, PacRim Marketing Group, Inc.
Danielle Higa (Seattle, WA)
Fund Development Manager, Densho
Derek Kenmotsu (San Francisco, CA)
Global Supply Manager, Apple Inc.
Kyla Kitamura (Washington, DC)
Manager, Government Affairs, Japan Automobile Manufacturers Association
Lea Okudara (Honolulu, HI)
Communications Manager, Kupu
Kevin Otsuka (Tokyo, Japan)
Founder & CEO, ABC Coffee Club
Courtney Ozaki Moch (Denver, CO)
Operations and Business Director, Lone Tree Arts Center
Rylan Sekiguchi (Stanford, CA)
Curriculum Specialist, Stanford Program on International and Cross-Cultural Education (SPICE), Stanford University
Michael Sueoka (Los Angeles, CA)
Head of User Experience, Gimbal
Jaime Sugino (New York, NY)
Manager, Investor Relations, Institutional Investor
Yuko Watanabe (Seattle, WA)
Program Officer, Bill & Melinda Gates Foundation
Staci Yamashita-Iida (Torrance, CA)
Attorney, Elder Law Services of California
Announcements
Japanese American Leadership Delegation Applications Opening Soon

Applications for the 2018 Japanese American Leadership Delegation (JALD) program will be available soon! This program provides the opportunity for Japanese American leaders to travel to Japan and engage with leaders in various sectors. Please be on the look out for more information in this newsletter, the JALD webpage and our social media. The application deadline is expected to be Friday, September 22.
2017 Annual Conference: Register Now!

Have you registered for the 2017 USJC Annual Conference in Washington, DC? We now have a promotional video showcasing past conferences, highlighting a few of this year's speakers and featuring Washington, DC sites! Click here or on the image below for a sneak peek of what's in store for this year's conference! Register now by visiting the USJC Annual Conference registration site in English or Japanese.
U.S.-Japan Council 2017 Annual Conference
Unity in Diversity: Shaping the Future Together
JW Marriott Washington, DC
November 11-14 (See below for schedule)
Each year, USJC's Annual Conference is attended by distinguished U.S. and Japanese leaders from all sectors, including business, government and civil society. This year's conference will focus on developments under the new U.S. presidential administration and on Capitol Hill. Attendees will exchange views on how to get work done to strengthen the U.S.-Japan relationship. We expect the conference to draw over 700 leaders from throughout the United States and Japan.
This year's speakers include: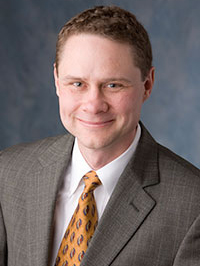 Wes Bush
Chairman,
CEO and
President,
Northrop
Grumman
Corporation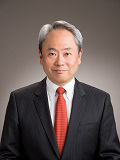 Kazuhiko Toyama
CEO &
Representative
Director,
Industrial
Growth
Platform, Inc.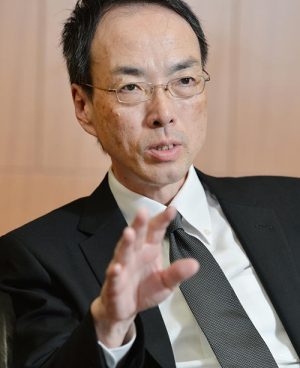 Nobuchika Mori
Commissioner,
Japanese
Financial
Services Agency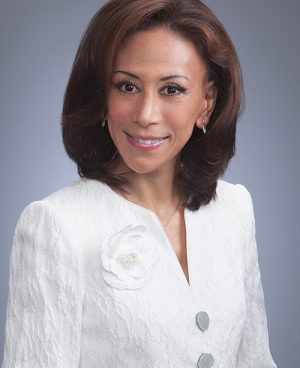 Haruno Yoshida
President &
Representative
Director,
BT Japan
Corporation;
Vice
Chair,
Board of
Councilors,
Keidanren
Invited speakers include:
Elaine Chao, U.S. Secretary of Transportation
Taro Kono, Minister for Foreign Affairs, Government of Japan
Wilbur Ross, U.S. Secretary of Commerce
Other speakers include:
Mark Calabria, Chief Economist, Office of the Vice President
Phyllis Campbell, Chairman, Pacific Northwest Region, JPMorgan Chase & Co.
James Higa, Executive Director, Philanthropic Ventures Foundation & Mentor in Residence, Index Ventures
Emiko Higashi, Managing Director, Tomon Partners
Tamotsu Hiiro, President, Johnson & Johnson Medical Japan
Sarah LaFleur, CEO, MM.LaFleur
Irene Kawanabe, Director, National Conference on State Legislatures
Izumi Kobayashi, Director, ANA Holdings
Sachiko Kuno, Founder & Chair, Halcyon
Keiko Orrall, State Representative, Massachusetts State Legislature
Gill Pratt, CEO, Toyota Research Institute
John Roos, Co-Founding Partner, Geodesic Capital & Former U.S. Ambassador to Japan
Tim Rowe, Founder & CEO, Cambridge Innovation Center
J. Thomas Schieffer, President and CEO, Envoy International & Former U.S. Ambassador to Japan
Paul Yonamine, Chairman, GCA Corporation
Topics will include:
Policy Experts Forum on U.S.-Japan Current Affairs
Regional Relations Beyond Washington and Tokyo
International Business Integration and Growth Industries
Developing the Workforce of the Future
Women's Leadership and Success on Corporate Boards
If you are interested in becoming a sponsor, please click here for more information on sponsorship benefits.
Member News
Eric Hiraga Named Executive Director of Denver Office of Economic Development
Congratulations to Council Leader Eric Hiraga, who was named the next Executive Director of the Denver Office of Economic Development. Mr. Hiraga was appointed by Denver Mayor Michael B. Hancock and will lead the city's efforts to expand international trade and attract more foreign investment. He will continue to stimulate balanced economic growth in Denver through job creation, business assistance, fair and equal housing and the development of a skilled workforce. Mr. Hiraga was previously the executive vice president and chief of staff at Denver International Airport. Click here or on the image above to read more about Mr. Hiraga's appointment.
Upcoming Events
Women in Leadership: Breaking Glass Ceilings
When: September 7, 2017 from 2:00pm-3:30pm
Where: Japan Information and Cultural Center
This event will highlight the accomplishments and challenges of women in leadership. The esteemed panelists will discuss personal challenges they face in professions traditionally dominated by men; their experiences in global settings and lessons learned; entrepreneurship, innovation and technology; and how employment trends for the next generation of leaders can ensure an equitable playing field for women.

This event is part of the Regional Women in Leadership series.
Admission is free, but registration is required here.

To learn more about the panelists, please visit the event page
Non-Traditional Security in Asia: Disaster Response and Cybersecurity in a Time of Rising Challenges and Constrained Resources

When: September 13, 2017 from 9:30am-3:30pm
Where: Woodrow Wilson Center, 6th FLCo-hosted by the Wilson Center and the Asia Program of the Foreign Policy Research Institute, this event will gather a leading group of experts to examine how NGOs and the private sector can play a role in the ever-increasing challenges of disaster relief and cybersecurity. USJC President Irene Hirano Inouye will give a keynote address titled "The TOMODACHI Initiative: From Disaster Response to Fostering Future Leaders."

For more information, please visit the Wilson Center's event page.

The Hawaii Nikkei Legacy Exhibit: A Photographic Exhibit of the Unique Japanese American Culture of Hawaii
When: Ongoing through September 03, 2017
Where: Japanese Overseas Migration Museum in Yokohama and various other locations
The Nisei Veterans Legacy, in conjunction with the Japan American Society of Hawaii, Hawaii Tourism Japan, the Japanese Cultural Center of Hawaii and JICA, is hosting a photographic exhibit that documents the Japanese American experience in Hawaii. The exhibit follows the initial immigration of Issei from Japan and showcases the Nikkei experience in modern day Hawaii.
The exhibit is showcased at the Japanese Overseas Migration Museum in Yokohama through September 3. It will travel to several other locations in Japan in order to further strengthen ties between the United States and Japan, and to increase interest in Japanese American culture. Click here for information on additional exhibit locations.
Then They Came for Me: Incarceration of Japanese Americans during WWII and the Demise of Civil Liberties
When: Ongoing through November 19, 2017
Where: Alphawood Gallery in Chicago, IL
The Alphawood Gallery, in partnership with the Japanese American Service Committee (JASC) presents an exhibition in Chicago about the incarceration of Japanese Americans during World War II and postwar resettlement. This is the largest such exhibition to ever open in the Midwest Region. During this 75th anniversary year of Executive Order 9066, this exhibit looks back at these events to learn lessons for our present and future in the face of new challenges created in today's society.

In conjunction with this exhibit, Alphawood Gallery Presents: An Evening With George Takei will feature member of the USJC Board of Councilors George Takei, who will tell his own story of incarceration during WWII.

Click here for more information.
Righting a Wrong: Japanese Americans and World War II
When: Ongoing through February 19, 2018
Where: National Museum of American History

In February, the National Museum of American History opened a year-long exhibit to mark 75 years since Executive Order 9066 authorized the internment of Japanese Americans during World War II. On display are artifacts, photographs and stories collected from Japanese American families. There will also be public programming throughout the year related to this exhibit.
For more information on the exhibit please visit the official website.
Opportunities
TOMODACHI Marketing & Communications Manager (Tokyo)
The Marketing & Communications Manager is responsible for developing and implementing a comprehensive strategic communications program to develop the profile and brand of the TOMODACHI Initiative among a diverse audience and stakeholders, including senior corporate executives, government leaders, program participants, donors, press and the general public. The Marketing & Communications Manager will work closely with teams within the TOMODACHI Initiative in the implementation of this mission, as well as with the U.S. Embassy in Tokyo.
Click here for more information about the position.