USJC and LA84 Foundation Celebrate the Olympics in Los Angeles
On the evening of July 17, USJC partnered with the LA84 Foundation to host a reception in Los Angeles. The event celebrated the strong friendship between the United States and Japan through their mutual support of Olympic sports and shared experience hosting the Olympic & Paralympic Games.
USJC Board Member Yuko Kaifu (President of JAPAN HOUSE Los Angeles) emceed the evening's program. Speakers for the evening included Renata Simril, President & CEO of the LA84 Foundation; Donna de Varona, two-time gold medalist swimmer at the 1964 Tokyo Olympic Games; and Peter Tomozawa, Vice President and Executive Director of Board Relations of the LA2028 Bid Committee. They talked about the success and legacy of the Foundation, reflected on the impact of the 1964 Tokyo Games, previewed the upcoming 2020 Tokyo Games, and provided an update on the city of Los Angeles's plans for hosting the 2028 Games.

USJC President Irene Hirano Inouye closed the program and spoke about the bridges between the United States and Japan. The event was attended by Council Leaders and representatives of the LA84 Foundation, the Consulate General of Japan in Los Angeles, and the Japanese and Japanese American business and local communities.
USJC congratulates the city of Los Angeles for being selected to host the 2028 Olympic & Paralympic Games!







TOMODACHI ELP News
The following article is part of a year-long series by participants of the 2016 TOMODACHI Emerging Leaders Program (ELP).

Reflection from Andrea Sugano (ELP '16)
As I prepare to attend the U40 (Under 40) Summit in Los Angeles this weekend, I am reminded of how excited I was when I learned last August that I had been accepted to the 2016 TOMODACHI Emerging Leaders Program (ELP). Initially, I was intimidated by the caliber of the other ELP delegates, but was thrilled that we were being brought together to help each other and learn from one another. We bonded quickly during the program. In learning about the great work each of my fellow delegates was doing around the world, I gained new insights into how I can have a greater impact on strengthening U.S.-Japan relations.
I grew up in the suburbs of Houston, Texas, but have always had strong family ties to Chicago, Illinois, where I have been living for the last five years. My family members have been actively involved in the Japanese and Japanese American communities in Chicago since the 1950s, and I often think about what more I can do to honor their legacy. After participating in the ELP Program in Silicon Valley, I felt better equipped to return to Chicago and contribute regionally. I have joined an active group of Midwest Region members who are deeply committed to the mission of the U.S.-Japan Council. The monthly USJC Midwest Region dinners have been enjoyable to attend and educational programs like the Bento Talks series have been rewarding to organize.
The ELP Program not only introduced me to the wonderful USJC network in the Midwest, but also ushered me into the broader ELP family. We nurture this growing family of ELP alumni by catching up with one another when we are traveling around the U.S. and Japan, exchanging messages and updates over LINE, and supporting each other's work. I feel incredibly fortunate to be a part of this group, and look forward to adding value however I can.
I would like to express my deep gratitude to USJC President Irene Hirano Inouye, Senior Vice President Kaz Maniwa, and Program Manager Allison Murata for their vision and administration of the ELP Program. I would also like to thank our ELP sponsors, whose leadership and belief in empowering future generations make the program possible. Because of the tools and people-to-people connections the program has given us, I know we Emerging Leaders are better equipped to promote U.S.-Japan relations and have a positive impact on the world.​​
Announcements
2017 Annual Conference: Register Now!
U.S.-Japan Council 2017 Annual Conference
Unity in Diversity: Shaping the Future Together
JW Marriott Washington, DC
November 11-14 (See below for schedule)
Have you registered for the 2017 USJC Annual Conference in Washington, DC? Register now by visiting the USJC Annual Conference registration site in English or Japanese.

Each year, USJC's Annual Conference is attended by distinguished U.S. and Japanese leaders from all sectors, including business, government and civil society. This year's conference will focus on developments under the new U.S. presidential administration and on Capitol Hill. Attendees will exchange views on how to get work done to strengthen the U.S.-Japan relationship. We expect the conference to draw over 700 leaders from throughout the United States and Japan.
This year's speakers include: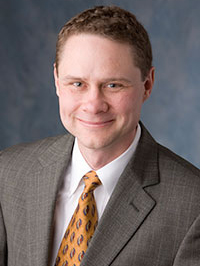 Wes Bush
Chairman,
CEO and
President,
Northrop
Grumman
Corporation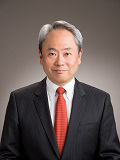 Kazuhiko Toyama
CEO &
Representative
Director,
Industrial
Growth
Platform, Inc.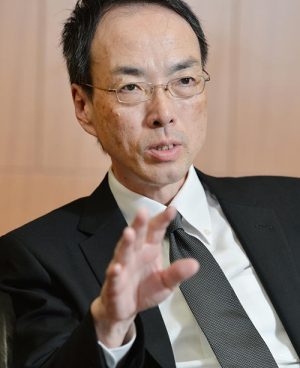 Nobuchika Mori
Commissioner,
Japanese
Financial
Services Agency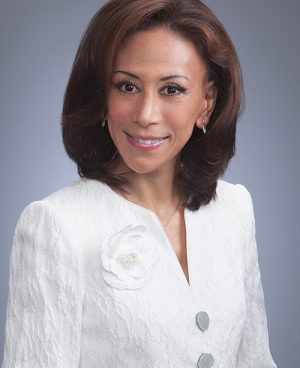 Haruno Yoshida
President &
Representative
Director,
BT Japan
Corporation;
Vice
Chair,
Board of
Councilors,
Keidanren
Invited speakers include:
Elaine Chao, U.S. Secretary of Transportation
Wilbur Ross, U.S. Secretary of Commerce
Other speakers include:
Phyllis Campbell, Chairman, Pacific Northwest Region, JPMorgan Chase & Co.
Margot Carrington, Minister Counselor for Public Affairs, U.S. Embassy in Tokyo
Todd Guild, Senior Advisor, McKinsey & Company, Inc.
James Higa, Executive Director, Philanthropic Ventures Foundation & Mentor in Residence, Index Ventures
Emiko Higashi, Managing Director, Tomon Partners
Irene Kawanabe, Director, National Conference on State Legislatures
Izumi Kobayashi, Director, ANA Holdings
Keiko Orrall, State Representative, Massachusetts State Legislature
Gill Pratt, CEO, Toyota Research Institute
John Roos, Co-Founding Partner, Geodesic Capital & Former U.S. Ambassador to Japan
Tim Rowe, Founder & CEO, Cambridge Innovation Center
Sharon Tomiko Santos, Member, Washington House of Representatives
J. Thomas Schieffer, President and CEO, Envoy International; Former U.S. Ambassador to Japan
Gene Wu, Member, Texas House of Representatives
Paul Yonamine, Chairman, GCA Corporation
Topics will include:
Policy Experts Forum on U.S.-Japan Current Affairs
Regional Relations Beyond Washington and Tokyo
International Business Integration and Growth Industries
Developing the Workforce of the Future
Women's Leadership and Success on Corporate Boards
If you are interested in becoming a sponsor, please click here for more information on sponsorship benefits.
Staffing Updates
Director of Partnerships & Special Projects
Akiko Otani has joined the Washington, DC staff as the Director of Partnerships & Special Projects. Prior to joining USJC, Akiko served as the Managing Director of R3ADY Asia-Pacific and continues to lead R3ADY's strategic efforts to advance disaster risk reduction (DRR) and resilience programs in the Asia-Pacific region as a volunteer. She serves on the UN ESCAP Sustainable Business Network's Taskforce on DRR and is a Fellow of the Salzburg Global Seminar. Akiko brings over 20 years of global experience with extensive experience in the Asia-Pacific. In her previous role at Project HOPE, she managed the organization's global health programs in 25 countries and led recovery efforts for the 2004 Indian Ocean Tsunami, 2011 Great East Japan Earthquake and the 2013 Philippines Typhoon Haiyan. Akiko received her B.A. from McGill University and M.A. in Media and Governance summa cum laude from Keio University. Akiko has been a Council Leader since 2016.

Information Manager
Remy S. Tubongbanua is the new Information Manager for USJC, working out of the Washington, DC office. Remy is primarily responsible for tracking of membership billings, collections, donors and grant receipts, and spearheading information system improvements, including maintenance of the USJC database system. Remy has over 15 years of nonprofit and for-profit experience in accounts receivable, database and membership management. Prior to joining the Council, she managed the accounts receivable and membership dues billing and collections at the Fair Labor Association (for more than 5,000 members located in more than 20 countries), as well as at the Society of Industrial and Office Realtors (for more than 3,000 members). Remy holds a degree in Government and Politics from St. John's University in New York.

Membership & Development Coordinator
Michael Berrios has joined the Washington, DC staff as the new Membership & Development Coordinator. His responsibilities include managing relations with various donors, members and stakeholders, as well as working with the Finance team to process donor information. Prior to joining USJC, Michael worked for the National Academies of Sciences, Engineering, and Medicine as Senior Program Assistant, and as a Program Associate for the Japan External Trade Organization branch office in Annapolis, Maryland. He has also worked in Chiba, Japan as an English instructor. A native of Michigan, Michael received his B.A. in International Relations from Michigan State University, and is a candidate for an M.A. in Asian Studies at George Washington University.

Director of Development

Director of Development Deborah Grant has submitted her resignation effective August 14, 2017, citing a need to provide personal support to her family. We thank Deborah for her work during the past year and wish her the best in her future endeavors.
Member News
Taro Kono Appointed as Foreign Minister of Japan
Congratulations to Friend of the Council Taro Kono, who has been appointed by Prime Minister Shinzo Abe to become the new Foreign Minister of Japan. Minister Kono is a stalwart supporter of USJC and the Japanese American Leadership Delegation (JALD), and has met with all 17 JALD delegations since the program's inception. He has also met with most of the Asian American Leadership Delegation (AALD) participants. We look forward to continuing to work with Minister Kono to strengthen U.S.-Japan relations.
Upcoming Events
The Hawaii Nikkei Legacy Exhibit: A Photographic Exhibit of the Unique Japanese American Culture of Hawaii
When: Ongoing through September 03, 2017
Where: Japanese Overseas Migration Museum in Yokohama and various other locations
The Nisei Veterans Legacy, in conjunction with the Japan American Society of Hawaii, Hawaii Tourism Japan, the Japanese Cultural Center of Hawaii and JICA, is hosting a photographic exhibit that documents the Japanese American experience in Hawaii. The exhibit follows the initial immigration of Issei from Japan and showcases the Nikkei experience in modern day Hawaii.
The exhibit is showcased at the Japanese Overseas Migration Museum in Yokohama through September 3. It will travel to several other locations in Japan in order to further strengthen ties between the United States and Japan, and to increase interest in Japanese American culture. Click here for information on additional exhibit locations.


Then They Came for Me: Incarceration of Japanese Americans during WWII and the Demise of Civil Liberties
When: Ongoing through November 19, 2017
Where: Alphawood Gallery in Chicago, IL
The Alphawood Gallery, in partnership with the Japanese American Service Committee (JASC) presents an exhibition in Chicago about the incarceration of Japanese Americans during World War II and postwar resettlement. This is the largest such exhibition to ever open in the Midwest Region. During this 75th anniversary year of Executive Order 9066, this exhibit looks back at these events to learn lessons for our present and future in the face of new challenges created in today's society.

In conjunction with this exhibit, Alphawood Gallery Presents: An Evening With George Takei will feature member of the USJC Board of Councilors George Takei, who will tell his own story of incarceration during WWII.

Click here for more information.
Righting a Wrong: Japanese Americans and World War II
When: Ongoing through February 19, 2018
Where: National Museum of American History

In February, the National Museum of American History opened a year-long exhibit to mark 75 years since Executive Order 9066 authorized the internment of Japanese Americans during World War II. On display are artifacts, photographs and stories collected from Japanese American families. There will also be public programming throughout the year related to this exhibit.
For more information on the exhibit please visit the official website.
Opportunities
TOMODACHI Marketing & Communications Manager (Tokyo)
The Marketing & Communications Manager is responsible for developing and implementing a comprehensive strategic communications program to develop the profile and brand of the TOMODACHI Initiative among a diverse audience and stakeholders, including senior corporate executives, government leaders, program participants, donors, press and the general public. The Marketing & Communications Manager will work closely with teams within the TOMODACHI Initiative in the implementation of this mission, as well as with the U.S. Embassy in Tokyo.
Click here for more information about the position.