DC Members Discuss Asia-Pacific Security Issues
On July 12, USJC members and staff in the Washington, DC region gathered for a benkyokai. The session featured Takashi Gomi, a visiting fellow from the Ministry of Defense at the Center for Strategic and International Studies (CSIS) Japan Chair.
Mr. Gomi provided insight into the security issues Japan and the United States may face due to industrial advancements in North Korea. USJC Council Leaders Dave Boone (DC Regional Vice Chair) and Craig Agena provided further understanding on some of the issues through their experiences in the U.S. Navy and Army.
Attendees inquired about the future of the Japan-U.S.-ROK trilateral defense cooperation and discussed how to maintain a strong and long-lasting relationship. Mr. Gomi explained many of the limitations in staying informed on North Korea's progress and stressed the importance of communication between the United States and Japan during times of uncertainty.
USJC thanks Council Leader and DC Regional Chair Edson Mori for organizing the event.
Click here to see more photos.
Recent Events
DC Summer BBQ Brings Together Members and Friends
On July 15, nearly 100 attendees enjoyed a summer BBQ hosted by DC Regional Chair and Council Leader Edson Mori at his residence. Mr. Mori grilled traditional Brazilian picanha, and his wife Lisa prepared side dishes and desserts, including potato salad, onigiri, pão de queijo and watermelon.
Many USJC members, Corporate Members, members of the Japan Commerce Association of Washington and friends were in attendance, and enjoyed an afternoon of delicious food, lively conversation and friendly games of table tennis.
We thank Mr. Mori and his family for hosting the BBQ and all the other members who helped or brought dishes.
Click here for more photos.
Fifth U.S.-Japan Legislative Exchange Takes Place in DC
On July 11, the U.S.-Japan Conference on Cultural and Educational Interchange (CULCON) and USJC convened the fifth U.S.-Japan Legislative Exchange Summit at the Maureen and Mike Mansfield Foundation in Washington, DC. Organizations involved in U.S.-Japan legislative exchange came together to share information and resources about upcoming exchanges. The summit focused on ways that organizations can collaborate while avoiding a duplication of efforts, and discussed ways to increase the number of U.S. Members of Congress and Japanese Diet Members participating in these exchanges.
The meeting agenda included discussions about strategies for working with Congress, next year's Golden Week activities, upcoming exchange plans, and developing new ways to increase collaboration. Participating organizations included Sasakawa Peace Foundation USA, Japan Center for International Exchange, National Association of Japan-America Societies, the Embassy of Japan, staff of Congressman Joaquin Castro, Congressional Study Group on Japan and The National Bureau of Asian Research.

Click here for more photos from the summit.

DC Members Enjoy Private Museum Tour
On June 24, the Washington, DC Region organized a special tour of "Inventing Utamaro: A Japanese Masterpiece Rediscovered" at the Smithsonian's Freer Gallery of Art. The tour was given by Dr. James Ulak, Senior Curator of Japanese Art at the Freer|Sackler. His explanations provided insight into Japanese culture and society and their relationships with European cultures in the late 1800s when this art form became popular. We thank Council Leader Mark Uyeda and his wife Masae, along with Go Eguchi of Mitsubishi Corporation, for setting up this tour. Mitsubishi Corporation is the primary sponsor of the Smithsonian exhibit.
New York Members Gather for Summer Mixer
On June 20, the USJC New York region brought together approximately 60 USJC members and supporters to celebrate Japanese American Leadership Delegation (JALD) participants. Yoshie Ito (JALD '15), Kiyo Matsumoto (JALD '16), Toko Serita (JALD '14), and Wendy Takahisa (JALD '17) all shared their experiences as JALD alumni. Ambassador Reiichiro Takahashi, Consul General of Japan in New York, and his wife Masako Takahashi were also in attendance, providing the JALD alumni with the opportunity to thank them for their continued support. Ann Burroughs, President and CEO of the Japanese American National Museum (JANM) also joined the reception and spoke about JANM.
Many thanks to everyone who attended and to the gracious hosts, Judge Kiyo Matsumoto and her husband Colin Lee.








JALD News
The following article is part of a year-long series by participants of the 2017 Japanese American Leadership Delegation (JALD).

Reflection from Patrick Oishi (JALD '17)
I was both humbled and ecstatic to be selected for the 2017 Japanese American Leadership Delegation (JALD). Prior to leaving for Japan, JALD alumni based in Seattle shared with me many colorful stories of their own JALD experiences. Their words could never have painted an adequate picture of the incredible journey that awaited me.
Our time spent in Kanazawa exposed me to numerous elements of Japanese arts and culture. In a matter of two short days, we were introduced to Zen Buddhism at the D.T. Suzuki Museum, 350 years of pottery tradition by eleventh generation pottery master Toshio Ohi at the Ohi Pottery Museum, and the art of sake production at the Fukumitsuya Sake Brewery.
The level of access provided to our delegation was incredible. We had the privilege of meeting with Princess Takamado of the Japanese Imperial Family. Her grace and hospitality put us at ease and created a sense of serenity as we enjoyed a wonderful visit with her. One of the true highlights of our trip was meeting with Prime Minister Shinzo Abe. The Prime Minister's comments focused on his appreciation for the long-standing commitment of the United States to the security of the Asia-Pacific region.
We had fruitful meetings with business leaders and discussed important trade and business practices that will further bilateral economic prosperity for both the United States and Japan. Additionally, we had very productive meetings with multiple government leaders including former Speaker of the House of Representatives Yohei Kono, Representative Taro Kono, Minister Jun Matsumoto and various parliamentarians. I was thoroughly impressed with the level of commitment to U.S.-Japan relations shown by all of the high-level government and business leaders we interacted with.
The JALD experience expanded my appreciation and knowledge of numerous aspects of Japanese culture and my own heritage. In turn, this has deepened my commitment to U.S.-Japan relations and my own Japanese American community. Upon my return to Seattle, I had a productive debriefing with Consul General Masahiro Omura. I am also chair of the planning committee for the JALD Alumni Reunion that will be held this November during the USJC Annual Conference in Washington, DC.
I wish to extend my sincere thanks to the Ministry of Foreign Affairs and the U.S.-Japan Council for providing me with this once-in-a-lifetime opportunity. I would also like to thank USJC President Irene Hirano Inouye for her leadership of the JALD program and USJC. I am forever grateful for this special opportunity and the friendships and relationships I developed with my fellow delegates.
Announcements
Introducing the 2017-18 Watanabe Scholars
The 2017-18 cohort of the U.S.-Japan Council Toshizo Watanabe Endowed Scholarship has just been announced!
We are proud to present the twenty-one recipients of the Watanabe Scholarship for study abroad. These undergraduate and graduate students were awarded scholarships up to the full cost of attendance to support a term or year of academic study in the United States. There was a high level of interest for this unique scholarship, making the selection competitive. The Council looks forward to supporting many more students in the future through this lasting gift from Mr. Watanabe.
Click here to learn more about the 2017-18 scholarship recipients and where they are studying.
2017 Annual Conference: Register Now!
U.S.-Japan Council 2017 Annual Conference
Unity in Diversity: Shaping the Future Together
JW Marriott Washington, DC
November 11-14 (See below for schedule)
Have you registered for the 2017 USJC Annual Conference in Washington, DC? Register now by visiting the USJC Annual Conference registration site in English or Japanese.

Each year, USJC's Annual Conference is attended by distinguished U.S. and Japanese leaders from all sectors, including business, government and civil society. This year's conference will focus on developments under the new U.S. presidential administration and on Capitol Hill. Attendees will exchange views on how to get work done to strengthen the U.S.-Japan relationship. We expect the conference to draw over 700 leaders from throughout the United States and Japan.
This year's speakers include: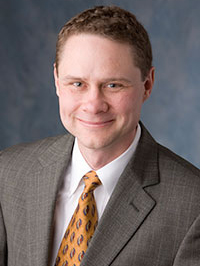 Wes Bush
Chairman,
CEO and
President,
Northrop
Grumman
Corporation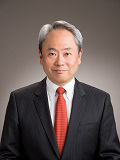 Kazuhiko Toyama
CEO &
Representative
Director,
Industrial
Growth
Platform, Inc.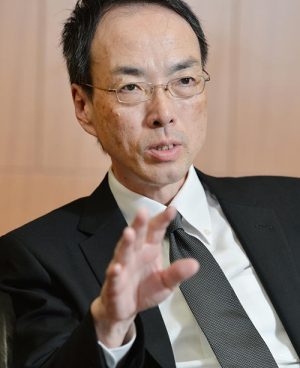 Nobuchika Mori
Commissioner,
Japanese
Financial
Services Agency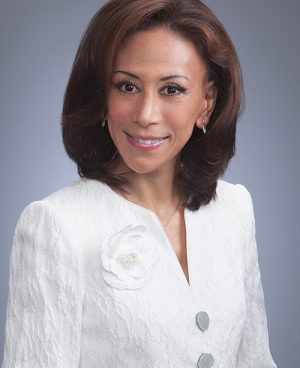 Haruno Yoshida
President &
Representative
Director,
BT Japan
Corporation;
Vice
Chair,
Board of
Councilors,
Keidanren
Invited speakers include:
Elaine Chao, U.S. Secretary of Transportation
Wilbur Ross, U.S. Secretary of Commerce
Other speakers include:
Phyllis Campbell, Chairman, Pacific Northwest Region, JPMorgan Chase & Co.
Margot Carrington, Minister Counselor for Public Affairs, U.S. Embassy in Tokyo
Todd Guild, Senior Advisor, McKinsey & Company, Inc.
James Higa, Executive Director, Philanthropic Ventures Foundation & Mentor in Residence, Index Ventures
Emiko Higashi, Managing Director, Tomon Partners
Irene Kawanabe, Director, National Conference on State Legislatures
Izumi Kobayashi, Director, ANA Holdings
Taro Kono, Member of the House of Representatives, Japanese Parliament
Keiko Orrall, State Representative, Massachusetts State Legislature
Gill Pratt, CEO, Toyota Research Institute
John Roos, Co-Founding Partner, Geodesic Capital & Former U.S. Ambassador to Japan
Tim Rowe, Founder & CEO, Cambridge Innovation Center
Sharon Tomiko Santos, Member, Washington House of Representatives
J. Thomas Schieffer, President and CEO, Envoy International; Former U.S. Ambassador to Japan
Gene Wu, Member, Texas House of Representatives
Paul Yonamine, Chairman, GCA Corporation
Topics will include:
Policy Experts Forum on U.S.-Japan Current Affairs
Regional Relations Beyond Washington and Tokyo
International Business Integration and Growth Industries
Developing the Workforce of the Future
Women's Leadership and Success on Corporate Boards

If you are interested in becoming a sponsor, please click here for more information on sponsorship benefits.
Upcoming Events
The Hawaii Nikkei Legacy Exhibit: A Photographic Exhibit of the Unique Japanese American Culture of Hawaii
When: Ongoing through September 03, 2017
Where: Japanese Overseas Migration Museum in Yokohama and various other locations
The Nisei Veterans Legacy, in conjunction with the Japan American Society of Hawaii, Hawaii Tourism Japan, the Japanese Cultural Center of Hawaii and JICA, is hosting a photographic exhibit that documents the Japanese American experience in Hawaii. The exhibit follows the initial immigration of Issei from Japan and showcases the Nikkei experience in modern day Hawaii.
The exhibit will travel to several locations in Japan in order to further strengthen ties between the United States and Japan, and to increase interest in Japanese American culture.
The exhibit is showcased at the Japanese Overseas Migration Museum in Yokohama through September 3.
Click here for information on additional exhibit locations.
Righting a Wrong: Japanese Americans and World War II
In February, the National Museum of American History opened a year-long exhibit to mark 75 years since Executive Order 9066 authorized the internment of Japanese Americans during World War II. On display are artifacts, photographs and stories collected from Japanese American families. There will also be public programming throughout the year related to this exhibit.
For more information on the exhibit please visit the official website.
Opportunities
TOMODACHI Marketing & Communications Manager (Tokyo)
The Marketing & Communications Manager is responsible for developing and implementing a comprehensive strategic communications program to develop the profile and brand of the TOMODACHI Initiative among a diverse audience and stakeholders, including senior corporate executives, government leaders, program participants, donors, press and the general public. The Marketing & Communications Manager will work closely with teams within the TOMODACHI Initiative in the implementation of this mission, as well as with the U.S. Embassy in Tokyo.
Click here for more information about the position.