Tenth Business Advisory Board Discusses the Japanese Economy
On June 22, the tenth Business Advisory Board (BAB) was held at the Tokyo American Club. Heizo Takenaka, noted economist, Professor Emeritus at Keio University and the Chairman/Director of Pasona, Inc., was the featured speaker. The meeting opened with welcoming remarks from Scott Sato, Member of the USJC Board of Directors, and Masaaki Tanaka, the Vice-Chair of the Board of Councilors who has been leading the Council's BAB activities in Japan. USJC President Irene Hirano Inouye discussed the Council's activities, including the success of the recent USJC Japan-Hawaii Economic Summit and updates on the 2017 USJC Annual Conference, to be held in Washington, DC in November.
Mr. Takenaka discussed the current state of the Japanese economy, noting Japan's low unemployment rate and almost zero net debt as evidence of its economic success. He also highlighted future prospects, recommended a number of policy measures and called for widespread deregulation. Overall, Mr. Takenaka remained optimistic about Japan's chance to become a powerful and stable nation.
Following the BAB meeting, the USJC Japan Region, chaired by Russell Kawahara, held an appreciation and farewell reception for Paul Yonamine, Chair of the USJC Board of Councilors, who relocated to the United States at the end of June.
Many of Mr. Yonamine's close friends and colleagues offered messages of farewell, including Mr. Kawahara, Dennis Teranishi, Chair of the Board of Directors; Ms. Hirano Inouye; Kathy Matsui, Chair of the USJC (Japan) Board of Councilors; and Mr. Tanaka. We wish Mr. Yonamine the best of luck in his future endeavors and are glad that he will remain an integral part of USJC!

Click here to see more photos from the event.
Recent Events
Members Enjoy Poke in DC
On June 28, close to 20 USJC members based in the Washington, DC region gathered at Abunai Poke for their monthly Happy Hour. Members relished the "USJC Poke Bowl" that was created especially for the occasion, and enjoyed meeting Abunai Poke founder Akina Harada, a Japanese American from Oahu. Ms. Harada greeted members and shared with some of them how she had first brought Hawaiian food to the DC region as a food truck, which then expanded with a brick-and-mortar poke restaurant earlier this year.
Click here for more photos.
Members Celebrate the Fourth of July in Tokyo
On July 4, USJC members in the Japan Region gathered at Smokehouse restaurant for an American Independence Day celebration in Tokyo. Members and friends had a great time over lively conversation and U.S.-style barbecue. This was the second event organized by the U40 (under 40) Japan Region.
The USJC Midwest Region held a farewell dinner for Deputy Consul General Keiko Yanai of the Consulate General of Japan in Chicago. Deputy Consul General Yanai has been a strong supporter of USJC's activities in the Midwest during her tenure. Many current and new members of the region attended the dinner, wishing Deputy Consul General Yanai the best as she moves on to her new post as the Consul General of Japan in Brisbane, Australia.













TOMODACHI ELP News
The following article is part of a year-long series by participants of the 2016 TOMODACHI Emerging Leaders Program (ELP).

Reflection from Meg Nakamura (ELP '16)
As the saying goes, I can't believe how fast time flies. As I reflect on the TOMODACHI Emerging Leaders Program and time spent with new friends since, I'm humbled to be part of such an impressive class. On the one-year anniversary of applying to ELP, it is incredible to think about everything that my peers have accomplished in just the last 12 months. My peers have organized events, applied to and been accepted to graduate programs, made significant job changes and even moved across oceans in their continued commitment to foster U.S.-Japan relations.
In addition to the ELP, I am honored to be part of the larger USJC community. Here in Silicon Valley–unrelated to ELP or the U.S.-Japan Council–recent developments have put a national spotlight on leadership. Especially in this context, I feel even more fortunate to have met and learned from the community of experienced USJC leaders. In a world where diversity and inclusion are still not the norm, USJC leaders are role models for change. The impact USJC leaders have created across various organizations and industries is inspiring.
As I look forward to the next 12 months and the next class of Emerging Leaders, I'm excited to know that an entirely new group of leaders will soon feel the same gratitude for getting to be part of such an accomplished community. On the eve of Independence Day, I find comfort in knowing that ELP and USJC will continue to foster shared principles in order to ensure stronger U.S.-Japan relations for future generations.
In closing, I would like to thank USJC, its supporters and sponsors, and in particular President Irene Hirano Inouye, Senior Vice President Kaz Maniwa, and Program Manager Allison Murata, without whom ELP would not be possible. Thank you all so very much!



Announcements
Farewell from USJC Membership Coordinator Lauren Mosely
Dear USJC members and friends:
As you may know, my time as USJC's Membership Coordinator and Program Support is coming to an end as I will soon be traveling to Japan to participate in the Japan Exchange and Teaching (JET) Program as an ALT. Before I leave, I wanted to say thank you. It has been an absolute honor to work with you all, whether that be with membership nominations, renewals, regional events, the Membership Committee, or more. I'm so grateful to have worked with the best part of the Council – all of you.
Thanks to you, I've not only grown stronger as a young professional, but I've witnessed firsthand the strengthening of U.S.-Japan relations through people to people networks. The dedication you have to USJC's mission is truly admirable and empowering; it energizes those around you. Not every organization is like this, which makes USJC that much more special.
While I'm leaving USJC as a staff member, I'll continue to be a supporter of the Council's mission and all of you. Thank you again for everything.

–Lauren Mosely

2017 Annual Conference: Register Now!
U.S.-Japan Council 2017 Annual Conference
Unity in Diversity: Shaping the Future Together
JW Marriott Washington, DC
November 11-14 (See below for schedule)
Have you registered for the 2017 USJC Annual Conference in Washington, DC? Register now by visiting the USJC Annual Conference registration site in English or Japanese.

Each year, USJC's Annual Conference is attended by distinguished U.S. and Japanese leaders from all sectors, including business, government and civil society. This year's conference will focus on developments under the new U.S. presidential administration and on Capitol Hill. Attendees will exchange views on how to get work done to strengthen the U.S.-Japan relationship. We expect the conference to draw over 700 leaders from throughout the United States and Japan.
This year's speakers include: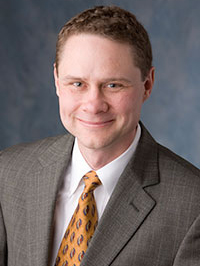 Wes Bush
Chairman,
CEO and
President,
Northrop
Grumman
Corporation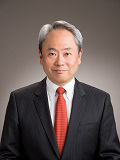 Kazuhiko Toyama
CEO &
Representative
Director,
Industrial
Growth
Platform, Inc.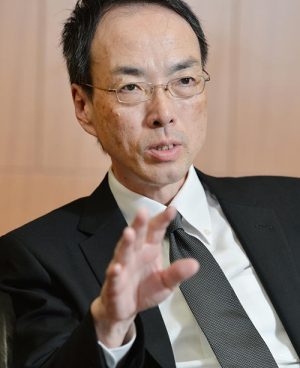 Nobuchika Mori
Commissioner,
Japanese
Financial
Services Agency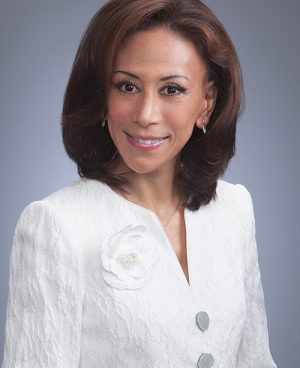 Haruno Yoshida
President &
Representative
Director,
BT Japan
Corporation;
Vice
Chair,
Board of
Councilors,
Keidanren
Invited speakers include:
Elaine Chao, U.S. Secretary of Transportation
Yuriko Koike, Governor of Tokyo
Wilbur Ross, U.S. Secretary of Commerce
Other speakers include:
Phyllis Campbell, Chairman, Pacific Northwest Region, JPMorgan Chase & Co.
Margot Carrington, Minister Counselor for Public Affairs, U.S. Embassy in Tokyo
Todd Guild, Senior Advisor, McKinsey & Company, Inc.
James Higa, Executive Director, Philanthropic Ventures Foundation & Mentor in Residence, Index Ventures
Emiko Higashi, Managing Director, Tomon Partners
Irene Kawanabe, Director, National Conference on State Legislatures
Izumi Kobayashi, Director, ANA Holdings
Taro Kono, Member of the House of Representatives, Japanese Parliament
Keiko Orrall, State Representative, Massachusetts State Legislature
Gill Pratt, CEO, Toyota Research Institute
John Roos, Co-Founding Partner, Geodesic Capital & Former U.S. Ambassador to Japan
Tim Rowe, Founder & CEO, Cambridge Innovation Center
Sharon Tomiko Santos, Member, Washington House of Representatives
J. Thomas Schieffer, President and CEO, Envoy International; Former U.S. Ambassador to Japan
Gene Wu, Member, Texas House of Representatives
Paul Yonamine, Chairman, GCA Corporation
Topics will include:
Policy Experts Forum on U.S.-Japan Current Affairs
Regional Relations Beyond Washington and Tokyo
International Business Integration and Growth Industries
Developing the Workforce of the Future
Women's Leadership and Success on Corporate Boards
If you are interested in becoming a sponsor, please click here for more information on sponsorship benefits.
Member News
Kopi Akasaka Wins 2017 LVMH Prize
Congratulations to TOMODACHI-UNIQLO Fellow Kopi Akasaka (Parsons School of Design '14~'16), who is the Special Prize Winner of this year's LVMH prize! Out of 1200 international applicants, Kopi was recognized for his work with his clothing line KOZABURO.
Upcoming Events
Read more about the competition here.
The Hawaii Nikkei Legacy Exhibit: A Photographic Exhibit of the Unique Japanese American Culture of Hawaii
The Nisei Veterans Legacy, in conjunction with the Japan American Society of Hawaii, Hawaii Tourism Japan, the Japanese Cultural Center of Hawaii and JICA, is hosting a photographic exhibit that documents the Japanese American experience in Hawaii. The exhibit follows the initial immigration of Issei from Japan and showcases the Nikkei experience in modern day Hawaii.
The exhibit will travel to several locations in Japan in order to further strengthen ties between the United States and Japan, and to increase interest in Japanese American culture.
The exhibit is showcased at the Japanese Overseas Migration Museum in Yokohama through September 3.
Click here for information on additional exhibit locations.
Righting a Wrong: Japanese Americans and World War II
When: Ongoing through February 19, 2018
Where: National Museum of American History

In February, the National Museum of American History opened a year-long exhibit to mark 75 years since Executive Order 9066 authorized the internment of Japanese Americans during World War II. On display are artifacts, photographs and stories collected from Japanese American families. There will also be public programming throughout the year related to this exhibit.
For more information on the exhibit please visit the official website.
Inventing Utamaro: A Japanese Masterpiece Rediscovered
For the first time in nearly 140 years, three large-scale works by the legendary Japanese artist Kitagawa Utamaro are reunited at the Freer|Sackler. The exhibition showcases Moon at Shinagawa from the Freer|Sackler along with Snow at Fukagawa from the Okada Museum of Art and Cherry Blossoms at Yoshiwara from the Wadsworth Atheneum Museum of Art. Depicting the themes of snow, moon, and flowers, the triptych was last shown in Japan in 1879. The Freer|Sackler is the only location at which all three original pieces are on view.
For more information, please visit the Freer|Sackler website here.
Opportunities
USJC Development Coordinator (Washington, DC)
The Development Coordinator position will have primary responsibility for administrative and operational support to USJC's development activities. This position is in the Washington, D.C. headquarters' office, and provides direct support to the Director of Development and to the President. Support is also given to the Executive Vice President and other USJC staff directors of USJC initiatives in Tokyo and Silicon Valley, and to the Board of Directors Development Committee as appropriate. The Development Coordinator will interface with donors and related stakeholders.

Click here for more information about the position.
TOMODACHI Marketing & Communications Manager (Tokyo)
The Marketing & Communications Manager is responsible for developing and implementing a comprehensive strategic communications program to develop the profile and brand of the TOMODACHI Initiative among a diverse audience and stakeholders, including senior corporate executives, government leaders, program participants, donors, press and the general public. The Marketing & Communications Manager will work closely with teams within the TOMODACHI Initiative in the implementation of this mission, as well as with the U.S. Embassy in Tokyo.
Click here for more information about the position.