2019 U40 Summit in Hawaii
Thank you to Associate (and ELP '14) Lynn Miyahira for the following article!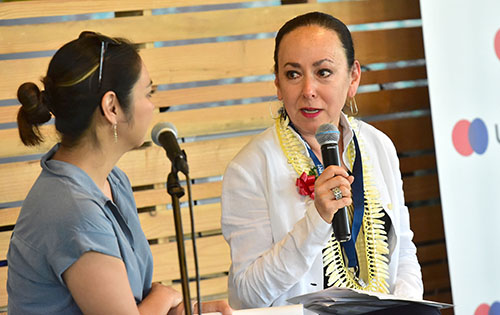 From May 31 to June 2, over 65 participants joined us in Honolulu for the 2019 U40 (Under 40) Summit. Nearly half of the participants were from Hawaii, a handful came from Japan, and the rest joined us from every region of the United States.
One of the first stops was to Daihonzon Chozen-ji, an international zen dojo deep in Kalihi Valley, where participants were challenged with a 20-minute session of zazen – seated, silent meditation. This was an experience most will likely never forget. The group also had a chance to hear from USJC Legacy Council member Colbert Matsumoto about connecting zen training to leadership.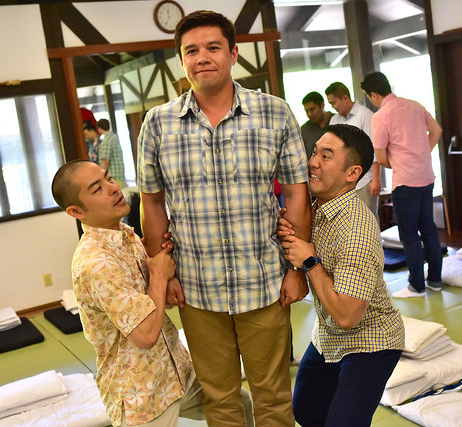 A major highlight of the weekend was the Kau Kau Food Fest, where over 200 people from Hawaii mingled with the U40 participants. "Kau Kau" is a Hawaiian pidgin phrase for "food" or "to eat," and the menu featured local chefs who celebrate the diverse ethnic flavors of Hawaii. There was even an impromptu hula dance by a few local USJC members to really make it feel like a true Hawaiian party!
The U40 participants spent the second day in a series of discussions to connect, explore new ideas, and take action. Guest speakers included USJC Board Members Dennis Sugino and Rona Tison, as well Ramsay Taum, a respected Native Hawaiian teacher.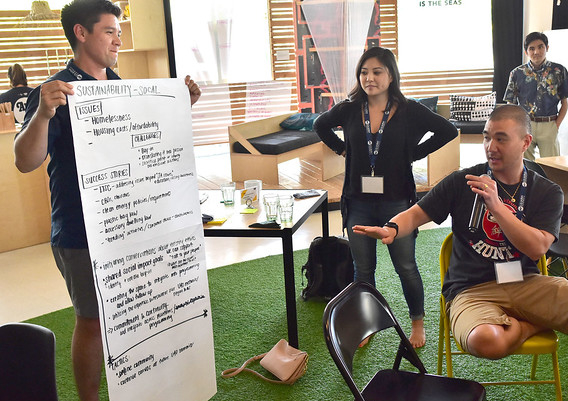 The weekend also included visits to local Japanese American family businesses such as Iolani Sportswear and KoAloha Ukulele, as well as fun activities like karaoke, hiking, a tour of the North Shore and a beach picnic.
The U40 Summit was a chance to reconnect with old friends, meet new ones, and build people-to-people relationships. As Lindsey Sugino (ELP '18) put it, "The meaningful conversations and discussions we had during the program made me proud to be a part of USJC."
Mahalo nui loa (thank you very much) to all the summit participants, sponsors, speakers and staff for making this event a HUGE success!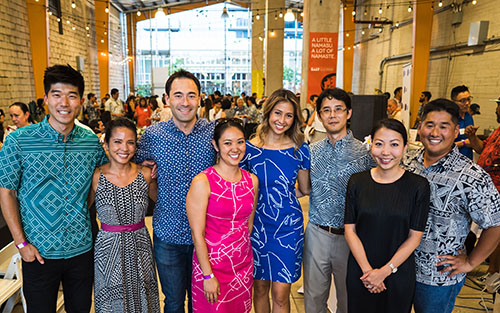 Click here for more photos of the Summit, and here for more photos of the food festival.
Recent Events
Philanthropy Leadership Round Table Follow-up Session Held in New York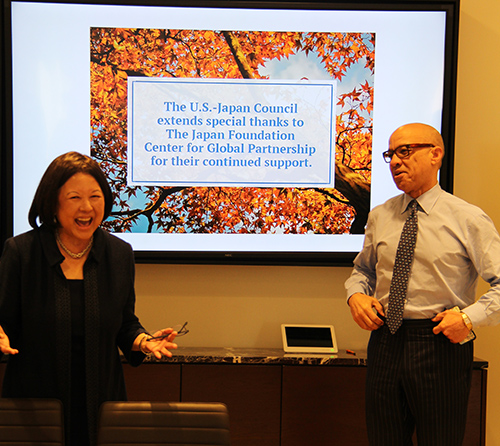 Innovations in the philanthropic sector are rapidly evolving, as traditional grant making and major donor contributions are giving way to crowdsourcing, social impact investing, donor-advised funds and other funding tools. As dynamic as these changes are, they are proceeding at a different pace in Japan and the United States, often without robust collaboration and coordination between actors on both sides. Yet, there is much to learn from each other as civil society groups in both countries take on increasingly complex societal and environmental challenges.
The U.S.-Japan Council, with generous support from the Center for Global Partnership, last year launched a two-part series of round table discussions among top leaders in the philanthropy sectors of both countries to begin a dialogue on these pressing issues. The first round table meeting took place on the sidelines of the Council's 2018 Annual Conference in Tokyo.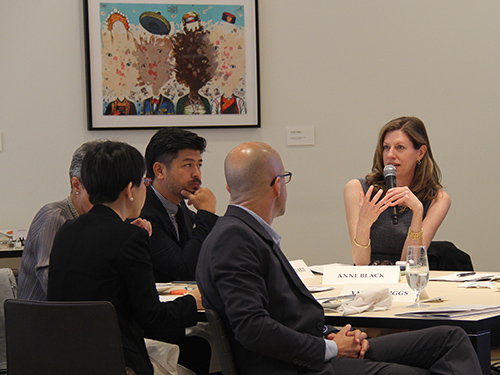 Last week, from June 9 to 11, philanthropic leaders (including six practitioners and experts from Japan) gathered in New York City for the final set of discussions and to explore potential synergies between philanthropic entities on both sides of the Pacific. Among some of the core themes covered were how to promote impact investing; how to introduce solid impact measurement tools; and how to promote and empower community foundations in Japan, learning from the United States.
In addition to the workshop discussions, the round table participants made site visits to several major philanthropic institutions, including the Rockefeller Foundation, the New York Community Trust, and the Ford Foundation. There, participants learned about and shared perspectives on the latest trends in data sourcing, community foundations, and social justice initiatives at both the local and global levels.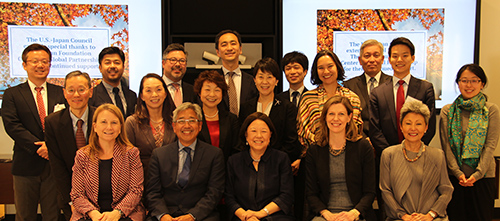 Participants also were honored at a reception hosted by USJC Board of Directors (Japan) member, Gary Moriwaki, at his Manhattan apartment, and the group joined a joint reception for USJC corporate members hosted by Ambassador Kanji Yamanouchi, Consul-General of Japan in New York.
Among the recommendations made at the conclusion of the round table was to launch a collaboration between U.S. and Japanese philanthropists that incorporates some of the practices in impact investing and data collection that are at the forefront of the field. This joint initiative could then serve as a model for broader cooperation between U.S. and Japanese philanthropists to maximize impact and meet the challenges for a more sustainable future.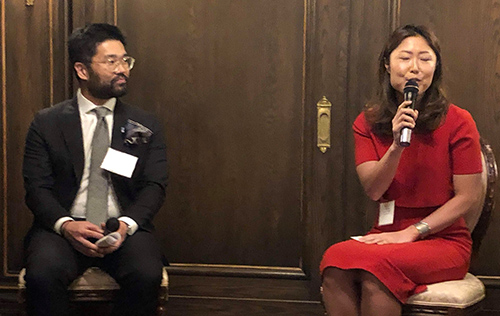 DC Members Discuss U.S. Interests in Space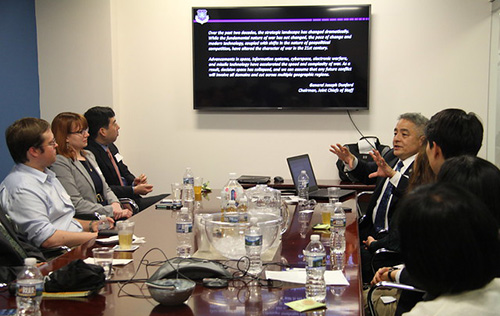 On June 13, USJC members and supporters in the Washington, DC region gathered for a benkyokai with Council Leader Bruce Hollywood (who is also the DC Regional Chair). About 20 people came to hear Mr. Hollywood, who is Executive Director of the Air Force Space Command (Forward Element), give an overview of U.S. interests in space.
USJC President Irene Hirano Inouye opened the discussion with a brief talk on recent and upcoming USJC activities, such as the U40 Summit and the Philanthropy Leadership Round Table, as well as this year's Annual Conference in Los Angeles.
Mr. Hollywood then spoke about U.S. activities in space from a defense perspective. He explained how, while the U.S. was focused on the War on Terror for many years, Russia and China were paying much closer attention to space. He said that the U.S. is not as ahead as it would like to be. Space is a crucial realm in defense because there is much that needs to be protected, including weather forecasting, satellite communications, GPS and missile warning systems. There are many ways that the U.S. could be attacked, using jamming tools, cyber attacks, lasers and interceptors.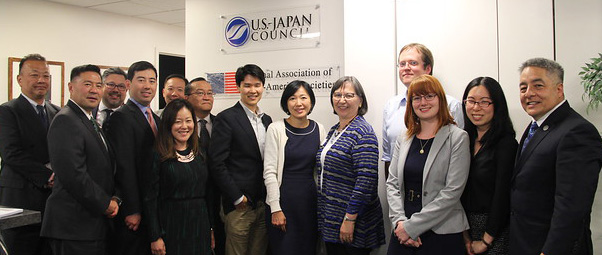 For this reason, Mr. Hollywood said, the U.S. Government is working to create a Space Force. Russia, China and India all have a Space Force. While it must first obtain congressional approval, the plan for the Space Force is a personnel of 50,000 people. It would be overseen by the Secretary of the Air Force, much like the Marine Corps is managed by the Secretary of the Navy; but unlike the Marine Corps, the Space Force would not have its own lawyers or finance experts, and will instead maintain its tight team of space experts by relying on the Air Force for knowledge in other fields. The U.S. Air Force Academy would also educate those who wish to join the Space Force.
He also touched upon international collaboration. Japan is one of the United States' strongest partners, and NASA and the Japan Aerospace Exploration Agency (JAXA) are working together to return to the moon. The United States is also collaborating in various areas with countries that include Australia, Canada, France, Germany and New Zealand. In addition, there are several areas that need global agreements going forward, like the "rules of the road" in space, and how to handle trash like old satellites.
While enjoying this intimate conversation over bentos, the attendees asked many questions, including career prospects in the Space Force, and the challenge of convincing others of the urgency and importance of defense in space.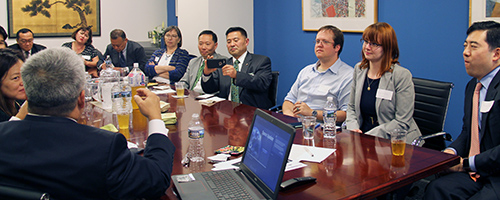 Click here to see more photos.
TOMODACHI ELP News
Applications Open for the 2019 TOMODACHI Emerging Leaders Program!

The U.S.-Japan Council and the TOMODACHI Initiative are accepting applications for the 2019 TOMODACHI Emerging Leaders Program (ELP)!

ELP identifies, cultivates and empowers a new generation of Japanese American leaders. Emerging Leaders participate in leadership education, design and implement original USJC programming, and develop powerful, lifelong personal and professional friendships. This year's participants will also attend the 2019 Annual Conference in Los Angeles in November for multi-day workshops and programming.
Application deadline: Sunday, July 21, 2019, 11:59 pm PDT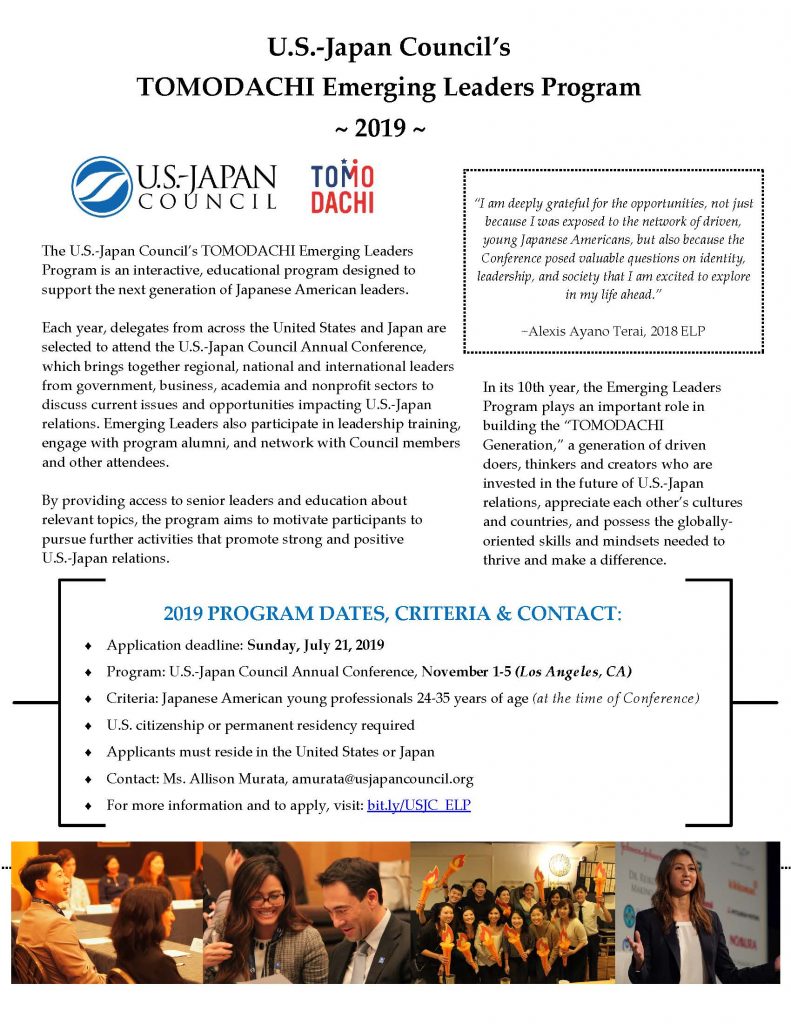 Click here or on the image above to download and share this flier.
Click here or on the image above to download and share this flier.
Click here to learn more about the program and apply today!

Reflection from Amy Watanabe (ELP '18)
The following video is part of a year-long series by participants of the 2018 TOMODACHI Emerging Leaders Program (ELP).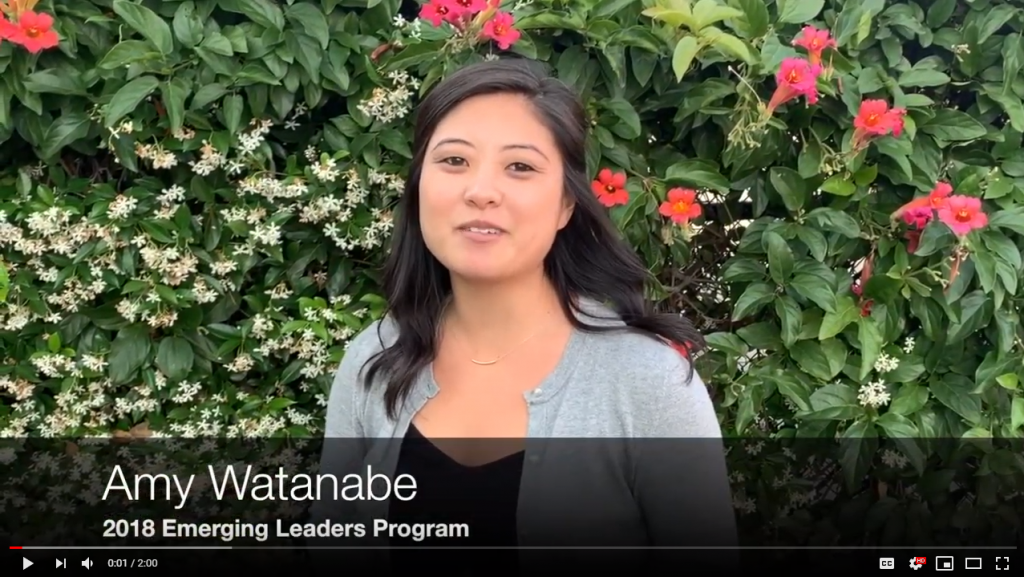 Click here or on the image above to hear Amy talk about how USJC's programming is grounded in the values of community, leadership, innovation and collaboration, and the people she met through ELP, who challenged her to think about how to bridge her passion for her community with her professional career ambitions.
Announcements
Registration Now Open for the 2019 USJC Annual Conference!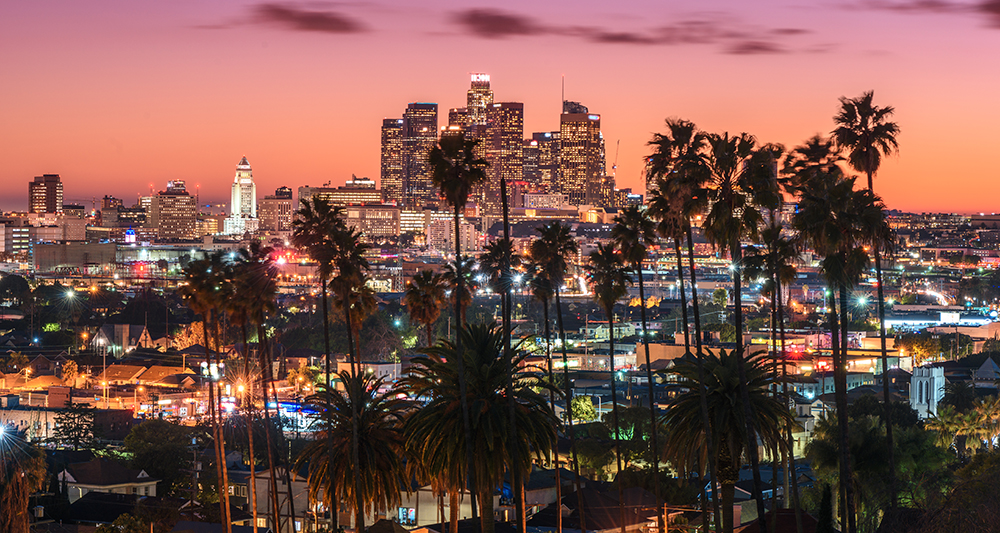 U.S.-Japan Council 2019 Annual Conference
Bold Ideas, Bolder Leadership: The Next Stage of U.S.-Japan Relations
Loews Hollywood Hotel, Los Angeles, California
November 4-5, 2019
Registration is now open for the 2019 USJC Annual Conference in Los Angeles! Held in Hollywood, the center of global entertainment, this conference will highlight diverse leadership styles that transform bold ideas into reality. We will also celebrate USJC's 10th anniversary, and offer leadership training under USJC's new Leadership Institute!
We also encourage you to enjoy the Japan Cuts Hollywood Film Festival, presented by the Japan America Society of Southern California from November 1 to 3, prior to the conference.
Don't miss our lineup of unique speakers and timely topics! Early bird rates are available until July 31!
Speakers Include: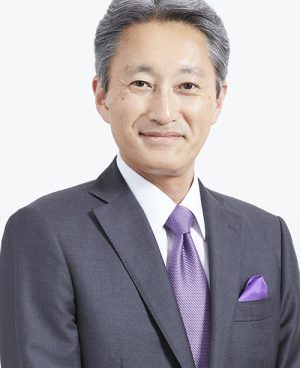 Kazuo Hirai
Director, Chairman,
Sony Corporation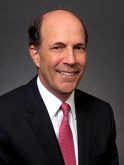 John V. Roos
Partner,
Geodesic Capital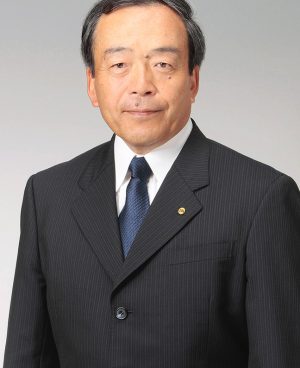 Takeshi Uchiyamada
Chairman of the
Board of Directors,
Toyota Motor
Corporation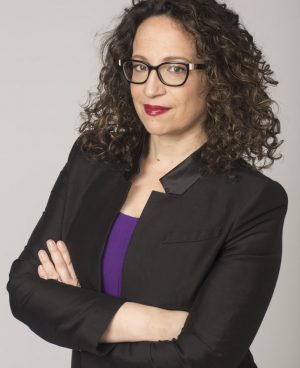 Amy Webb
Founder & CEO,
Future Today
Institute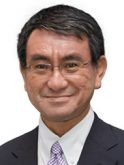 Taro Kono
(invited)
Minister for
Foreign Affairs,
Government of
Japan
Early bird rates available until July 31!
Now Accepting Applications for the 2019 Asian American Leadership Delegation

USJC is pleased to announce the sixth year of the Asian American Leadership Delegation (AALD), funded by the Sasakawa Peace Foundation!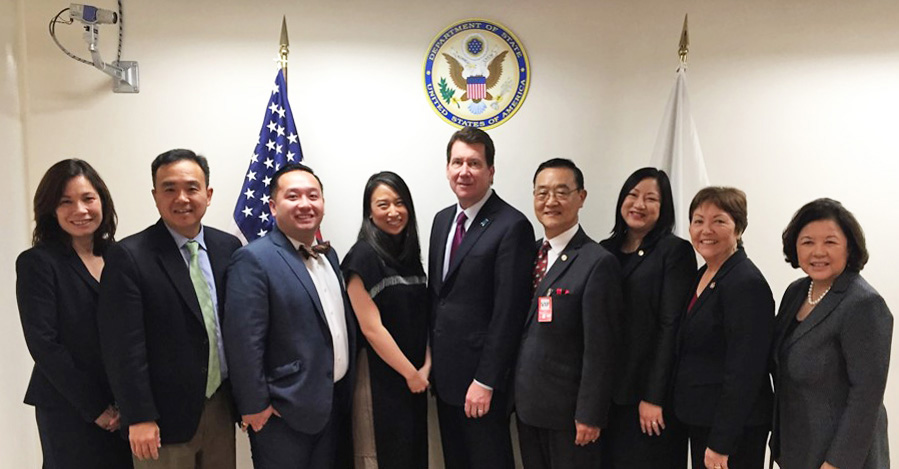 AALD provides the opportunity for a select group of Asian American elected state officials from across the U.S. to travel to Japan to engage with Japanese leaders in the business, government, academic, and nonprofit sectors. This signature program will consist of a one-week trip for a delegation of six state legislators plus two trip leaders to visit Kyoto, Osaka and Tokyo to meet with Japanese leaders to exchange ideas as well as create networks that can mutually benefit each other in the short- to long-term. Sponsored by the U.S.-Japan Council, in partnership with and funding by the Sasakawa Peace Foundation, the program provides business class airfare travel from the United States to Japan and back and hotel accommodations, meals, and ground transportation expenses within Japan. The AALD program is implemented with support from the National Asian Pacific American Caucus of State Legislators.
The U.S.-Japan Council will approve the final six Asian American leaders for the 2019 delegation. Selection for the 2019 delegation will give consideration to individuals who are serving as elected officials at the state level. In making the final recommendations for the delegation, criteria will also include regional representation, diversity of legislative committee assignments and professional backgrounds, and gender balance.
For more information about the program and to learn how to apply, please click here.
Member News
Ron Ohata Receives Community Spirit Award; JACCC Dinner Features Many More Members and Sponsors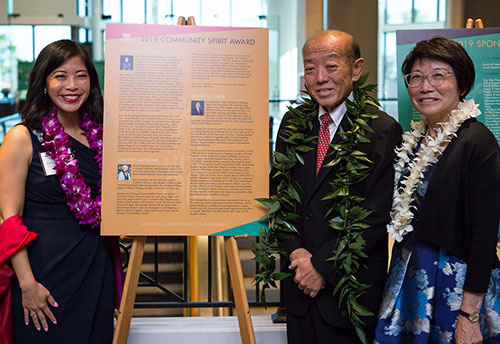 Congratulations to Council Leader Ron Ohata for receiving the 2019 Community Spirit Award from the Japanese American Cultural & Community Center (JACCC)! He was recognized for his work in the Japanese American community, including serving as the President of the Japanese American Bar Association and Legal Counsel of the JACL Pacific Southwest District, and helping build the Teramachi Housing for seniors. Aside from Ron's wife Fujie and daughter Lauren, who are both USJC members, many familiar faces were at JACCC's 39th Anniversary Celebration & Awards Dinner, which took place on June 8. USJC sponsors The Toshizo Watanabe Foundation, The Terasaki Family Foundation, and MUFG Union Bank were all recipients of the 2019 Chairman Award. Many more members were among the dinner organizers and guests. (Associate and ELP '13 Craig Ishii was a recipient of last year's Community Spirit Award, for his work with Kizuna and other organizations.) Congratulations to everyone!
Congratulations to Lori Matsukawa on Her Retirement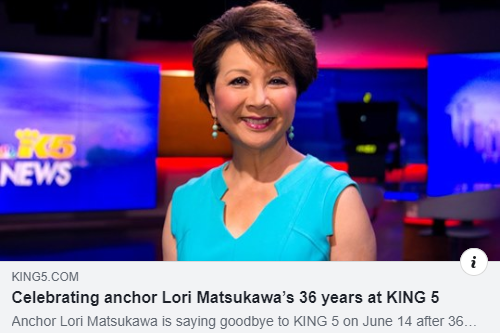 Congratulations to Council Leader and KING 5 anchor Lori Matsukawa, who retired earlier this month. Click here or on the image above to see some of her favorite moments from her 36 years at the station. These highlights include "Prisoners in Their Own Land," a special report produced by Ms. Matsukawa, which commemorated 75 years since the incarceration of Japanese Americans during WWII, and a report on the aftermath of the Great East Japan Earthquake (a piece about her trip to Fukushima that was facilitated by World in Tohoku, a nonprofit organization founded by USJC Associate (and ELP '14) Mio Yamamoto).
Wendy Shiba Receives 2019 Warren Christopher Values Award
Congratulations to Council Leader Wendy Shiba for receiving the 2019 Warren Christopher Values Award from her former employer, the law firm O'Melveny & Myers! This award is a celebration of O'Melveny's core values of uncompromising excellence, distinctive leadership, and superior citizenship, and recognizes the contribution the firm's alumni make to the legal, business and public service communities they serve.
Upcoming Events
Corporate Boards in Need of Diverse Talents
When: Wednesday, July 10, 2019 at 6:30pm
Where: JAPAN HOUSE Los Angeles (Los Angeles, CA)
Do you want to become a corporate board member? Learn how your unique background, talent and experiences can be an asset to a company looking to increase its corporate value. This distinguished panel will share their personal journeys and discuss what skills and talents boards look for in prospective directors and how you can begin to refine and sharpen these attributes. This event is targeted for mid-career and senior level professionals.
Click here to learn more and here to register.
Opportunities
Accountant (Washington, DC)
The Accountant will have primary responsibility for day-to-day accounting functions and operational support for the U.S.-Japan Council (USJC) in the United States and Japan. This position is in the Washington, DC office, and provides direct support to the Chief Financial Officer (CFO) in managing the financial operations for the WDC and Tokyo offices, as well as staff working in California and Hawaii. The Accountant will be responsible for all accounting functions including but not limited to accounts payable, accounts receivable, month-end closing, account analysis, donor financial reporting, and general bookkeeping activities.
Click here for more information about the position.
Public Relations Manager (Washington, DC)
We seek an experienced communications professional who is committed to furthering the mission of the organization through various communications platforms, including enhancing the visibility of the organization and its work through traditional and social media. The ideal candidate will have significant experience with public relations and social media, and will be dedicated to cultivating relationships with members of the media, Council members and partners, and other stakeholders. The candidate will serve as a key member of the team to implement the organization's strategic communications plan.
Click here for more information about the position.
Regional Manager, Southern California (Los Angeles, CA)
The Regional Manager, Southern California will support regional efforts in the areas of activities and events; outreach and engagement of local Council Leaders, sponsors, and supporters; membership cultivation; as well as cross-department work related to programs, communications and development. This position will focus on supporting the 10th Annual Conference, which will be held in Los Angeles in early November 2019. The broader goal of the position is to expand the organization's external and internal connections and network in Southern California.
Click here for more information about the position.

Intern (Washington, DC)

The intern will provide support for Programs and Communications on a part-time or full-time basis. Duties will consist of program and event coordination and support, website/social media support, organization of and attendance at special events, outreach and communication, writing and translation (if able). This is an excellent internship for those hoping to gain experience in the programmatic, digital and strategic marketing and/or nonprofit fields. USJC's internship program offers outstanding opportunities for college students, graduate students and graduates who are interested in U.S.-Japan relations.

Click here for more information about the position.
Intern (Tokyo, Japan)
The TOMODACHI Initiative is seeking qualified interns on a part-time or full-time basis. This internship program offers outstanding opportunities for college students, graduate students and graduates who are interested in U.S.-Japan relations. Duties generally consist of program and event coordination and support, website/social media support, organization and attendance at special events, student outreach and communication, writing and translation (as able). Duties may be tailored to the intern's interests. Interns will work with individuals from the U.S.-Japan Council, the U.S. Embassy and other key TOMODACHI team members.
Click here for more information about the position.